Archive for the 'Security and defence' Category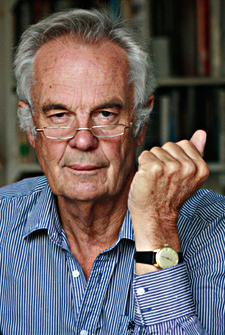 By Jonathan Power
November 22nd 2016
Trotsky, the one-time close comrade of Lenin, reportedly said, "You may not be interested in war but war is interested in you".
This is how it seems to have been with President Barack Obama when it comes to his policy towards Russia.
Having come to power with President Vladimir Putin open to a closer relationship after the aggressive pushing forward of Nato's frontier during the time of presidents Bill Clinton and George W. Bush Obama will leave the presidency with a state of hostility between the Russia and the US that most thought had evaporated once the Cold War ended in 1991.
Now, instead of a life time of peace and cooperation ahead of us, as was widely thought, we have Russia engaged in nuclear sabre rattling and the US expanding the frontier of Nato even further right up to Russia's border and trying to put the heat on over Russia's involvement in the upheavals in Ukraine, using economic sanctions.
Some observers talk about war between the West and Russia. Although this could not happen as long as Angela Merkel is Chancellor of Germany and France remains French it may be a "damned close-run thing" (as the Duke of Wellington was supposed to have said after victory over Napoleon at the battle of Waterloo).
It is up to President-elect Donald Trump Read the rest of this entry »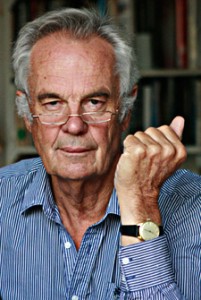 By Jonathan Power
October 25th 2016
I have a fantasy. Donald Trump wins. He goes to Moscow on his first trip as president and gives President Vladimir Putin a bear hug and they go hunting in the forest, Soviet style.
When they emerge they have shot a couple of bears and have had a good lunch laid out for them by acolytes at which they have discussed the matters of the world.
They give a press conference. They have decided to re-start negotiations on major nuclear arms reductions and both say they unilaterally are immediately ridding themselves of a 1000 missiles each.
They have found a way to implement autonomy for eastern Ukraine, as done in Scotland, which Trump with his Scottish golf courses knows well. Ukraine can work towards both a trade agreement with the EU and the Russian-backed Eurasian Economic Union. Russia was always happy about such an arrangement, but many Ukrainians weren't and only wanted an EU arrangement. This was the trigger for the uprising in Kiev and Western support for the powerful revolutionary movements that had a fascist pedigree.
Dealing with Syria is both simpler and more difficult – difficult because of the intensity of the fighting and the multi-nation interests and easier because neither Russia nor the NATO powers want to see a clash over a relatively small part of the global population – Syria's population is 9 million, about the same as one of America's eastern states.
In the forest they agreed to stop using Russian warplanes backing President Bashar al-Assad, the US to stop aiding anti-Assad guerrillas and both to concentrate on defeating ISIS. In return the US would invite Russia to share its airbase in Qatar. The civil war opponents would be left alone to fight. UN mediation would continue.
Trump has a point in wanting rapprochement with Russia.
At the moment Read the rest of this entry »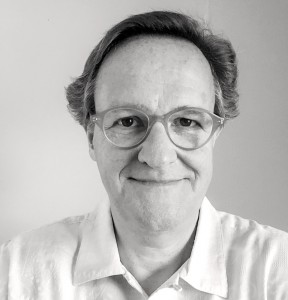 By Jan Oberg
Last night I had the opportunity to discuss nuclear weapons with an experienced, high-ranking security analyst who has been both a military, a scholar, an assistant secretary of defence, presidential adviser, a corporate man and now a think tank member, Lawrence J. Korb.
We were discussing the issues touched upon in this and this article.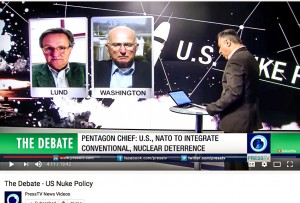 I would assume that the debate – facilitated by Iran's PressTV in an excellent manner – is illustrative of the degree to which the world can be seen from different perspectives and how different we can perceive words such as law, legality, ethics, security, deterrence and peace.
I assume also that the debate illustrates the difference between a systems-embedded interpretation of the world and an independent or free perception, including what can and must be changed and what doesn't have to change to make the world a better place.
Enjoy!
And why Russia doesn't have to be a threat to the West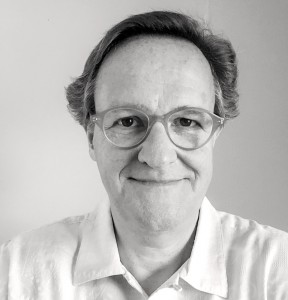 By Jan Oberg
TFF Series "The New Cold War" # 7
If the Ukraine conflict is the centerpiece of the new 2nd Cold War, it is essential to ask: What really happened? What did NATO countries do to cause it? What did Russia do to cause it?
And – if you live in the West, in particular: Did we really have to end in this situation given Russia's significant weakness over 25 years?
This article argues that the superior West could have played its cards differently and it's time for self-critical soul-searching and just a little living yourself into the shoes of the other.
If peace rather than war is your true aim.
There was a beginning and a framework
The Ukraine conflict has a 25-years history. Instead of dissolving NATO, the alliance was expanded. Relieved from there being a Soviet Union and a Warsaw Pact, the alliance went as fast it could to do all it wanted. Remember, a series of WW III scenarios has been written in which that war would start with some uncontrollable event in Yugoslavia. Now it could be chopped up – freely and without risk. Serbia was bombed and Kosovo carved out without a UN mandate whatsoever (1999).
How did they think about that in the Kremlin at the time, one must wonder?
Clinton literally did not give a damn about all the promises made to Soviet leader Gorbachev by US leaders such as Bush, James Baker and German leaders including Hans-Dietrich Genscher. (Yes, they were not written down but confirmed by those involved and present).
He began the expansion of NATO in 1994 – in Georgia (see what I refer to elsewhere in this series). All around a Russia on its knees Americans were placed in the offices of prime ministers, defence and foreign ministers – I saw it myself in former Yugoslavia – and met CIA people in Croatia disguised as humanitarian workers. And had a long conversation with the representative of the US in Tblisi in 1994. Historical moment!
The bad Christians, the Orthodox, were the Serbs and Russians and Greeks – all should be antagonized and the good guys in Yugoslavia were those who had been on the fascist side in WWII – the leaderships in Croatia, Muslims in Bosnia and the Kosovo Albanians. The Serb minority that had lived 400 years as a minority in the Croatian republic were, in the common Western discourse, invaders masterminded by strongman Slobodan Milosevic – whom Clinton without hesitation called the new 'Hitler of Europe'.
Ukraine was – and remains – what its name says: the border areas (like Krajina in Croatia). This is where NATO can establish itself as little as Chruschev could get away with deploying nukes in Cuba – considerably further away from the US, but anyhow.
Imagine – with a little bit of empathy (not necessarily sympathy) how Washington would react if today Putin's Russia was 12 times stronger militarily than the alliance-free US (NATO dissolved 25 years ago) and tried with his alliance of 27 other members to make Canada or Mexico the 29th member. Perhaps most people in the US and Europe would have some sympathy for the negative reaction of Washington. Rand remember, Trump wants to build a wall to Mexico…
The main reason, it is stated again and again, in the Western press, NATO and other political circles is: Ukraine and Crimea. The lie about Putin's aggression on Ukraine is told so many times that it is becoming the truth. Just see these two recent articles by Newsweek as two of hundreds of articles.
Here's the chosen story in politics and media alike
The narrative is simplified beyond recognition and goes like this:
Putin (there is always just one top guy in Western eyes and it is one leader at the top like Milosevic, Mohamed Farah Aideed, Saddam Hussein, Moammar Khaddafi, al-Assad) is a bad guy and you know that because out of the blue his suddenly annexed Crimea. By that he changes the borders of Europe and then he gets his disguised soldiers into Eastern Ukraine – a Ukraine that we, in contrast to Bush Senior, care very very much about today.
We care so much about it that Read the rest of this entry »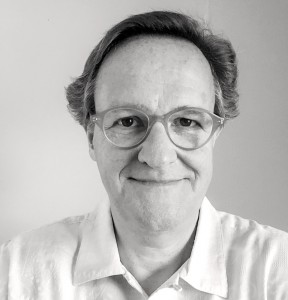 By Jan Oberg
This coming Sunday marks the 15th anniversary of what could be called the most counter-productive, if not stupid, war in modern history: The War On Terror. Today that war is much much more dangerous to the world's future than the terrorists it is allegedly supposed to hunt down. And it has caused thousands of times more suffering, death and destruction – at least a million innocent people killed.
It's not a war on terrorism but on terrorists and that is as smart as trying to fight all diseases by killing patients. It's a war fought without any consideration of the one big question: Why did they do it and why do they do it? Media and politics only asking: Who did it? How was it done? Where? How to respond?
Without an intelligent, comprehensive diagnosis of 9/11 it could only go wrong. And it has.
The next problem was that 'terrorism' was suddenly defined by states as anything non-state that threatens society and states. Governments and the UN (which consists of them) conveniently omitted terrorism as a term for what states do and have done on a regular basis and on a much larger scale. Such as the nuclear balance of terror.
About 400 people were killed annually and worldwide before 9/11 according to US State Department statistics – reporting of that stopped in 2004 when figures soared after the War On Terror gained momentum. However, according to the 2015 Global Terror Index – the number is now 32,000 – and the far majority killed outside the West. So, the problem has increased exactly 80 times(!)
And the Western leaders who continue this war has no idea about how to stop it or do something more productive and intelligent to the world. Primitive tit-for-tat and disproportional responses has substituted what was once called statesmanship.
And it was predictable that it would be a fiasco!
Many both inside and outside the U.S. came up with Read the rest of this entry »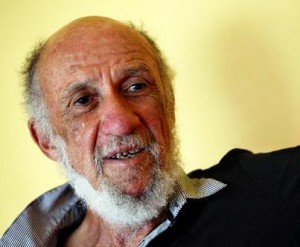 By Richard Falk
August 10, 2016
Prefatory Note
An earlier version was published by Middle East Eye on August 10, 2016. It seems so important at this time for the sake of the future of Turkey that the West look at the country and its political circumstances in a far more balanced way than how the situation has been portrayed since the coup. How to explain this imbalance is another matterthat should be explored at some point, but for now is largely put aside.
Much uncertainty remains in Turkey, but there is enough evidence of positive tendencies to raise a tentative banner of hope. Being a witness to the political atmosphere in Turkey that has emerged after the failed coup of July 15th puts me at odds with the secular consensus in the West, which looks up at the sky and sees only dark, ominous clouds of human rights abuse and autocratic leadership.
What I have experienced and observed so far is quite different, a sky with much blue in it.
There are two opposed, although overlapping, tendencies present that seemed to be responsive to the political priorities that top the post-coup government agenda: sustaining the anti-coup unity by shifting political gears within the AKP leadership circles in the direction of "inclusive democracy" and pragmatism, and with it, a retreat from the polarizing claims of "majoritarian democracy" that greatly intensified after the 2011 national elections and were particularly evident in the clumsy, unacceptable way the Turkish government handled the Gezi Park demonstrations two years later.
The most important concrete embodiment of this post-15 July move toward inclusiveness has been a series of initatives intended to create a common front between the three leading political parties in the country, including the CHP (secular mainstream) and MHP (nationalist rightest) opposition parties.
This has been reinforced by several other developments, Read the rest of this entry »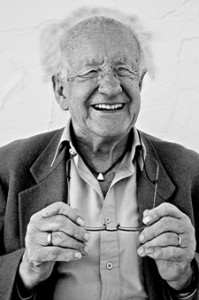 By Johan Galtung
Dear Reader: This editorial 444 – the number calls for attention – is dedicated to a global overview, the world "right now", so unstable with imbalances everywhere that what we are living is fluxes and jumps.
Let us start with two major relations: Nature-human, the US-the Rest.
Look at the human-nature relations.
We are used to being on top, killing and taming animals, protected against many of nature's hazards including micro-organisms. But nature comes up with ever smaller viri, and larger, or more, tsunamis and earthquakes, and an erratic climate.
We oscillate between blaming ourselves, including military scheming, and the anthropomorphic "Mother Nature is angry" (Evo Morales).
If nature is angry, she has good reasons for a good riddance of us. And we are slow at a deeper human-nature relations respecting and enhancing both.
Nature is on top and our natural sciences are simply not good enough, taken by surprise all the time. Meteorology is good at covering the whole Beaufort wind range from 0-12; others not.
Maybe we have desouled nature and besouled ourselves too much to establish our own Herrschaft (rule, dominance), at the expense of Partnerschaft (partnership).
Unless this changes, imbalance with nature on top, and surprises, will continue.
Maybe the opposite holds for the US-Rest imbalance; that US exceptionalism serves USA as badly as humans above nature serves us? Read the rest of this entry »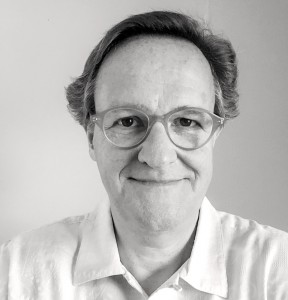 By Jan Oberg

TFF Series "The New Cold War" # 6
How did Western Europe survive the much stronger Soviet Union & Warsaw Pact 30-40 years ago? A pact that had about 70% of NATO's military expenditures where today's Russia has 8%? How did we get on after the Soviet invasion of Hungary and Czechoslovakia – and a Union with much more global military and political influence?
Europe did so through a well-maintained military capacity, or superiority, technical superiority and, of fundamental importance to security – confidence-building measures (CBM).
And through a political leadership by personalities who knew what the 2nd World War had implied and why it must never happen again. One towering figure of course being Willy Brandt, the German chancellor who had himself been a refugee in Norway during the war.
CBMs were meant to both uphold a high level of war-fighting capacity while also seeking military early information/warning, attending each other's military exercises, etc. They resulted in the establishment of the very important OSCE – Organisation for Security and Co-operation (then C for Conference) in Europe with the Helsinki Final Act of 1 August1975. It contained politico-military, economic, environmental and human rights dimensions – 'baskets' that were seen as related to each other and which served as dialogue points between the two blocs.
The visionary President Urho Kekkonen of Finland was credited as the main architect of the CSCE – and his Finland was neutral but upheld a co-operation agreement with the Soviet Union.
Finland was also the only country in the European space that could show opinions polls according to which the people felt equidistant to both blocs.
The simple but brilliant idea was this: We need dialogue to feel secure. It was also called Detente. And it implied a disarmament dimension – negotiations about how to mutually scrap weapons in a measured and verifiable manner that both sides had decided they no longer needed.
These negotiations included not only conventional weapons but also the arsenals of nuclear weapons.
In the domain of nuclear weapons, the Non-Proliferation Treaty, NPT, was signed in 1970 and carried four very important provisions:
1) the world shall move towards general and complete disarmament and the nuclear weapons shall be abolished;
2) those who have nuclear weapons shall negotiated them down, in principle to zero and
3) as a quid pro quo for that all non-nuclear weapons shall abstain from obtaining nuclear weapons – and
4) countries who want nuclear energy shall be assisted to introduce this civilian energy technology.
All this happened in the era of Detente and CBM. How had that become possible? Read the rest of this entry »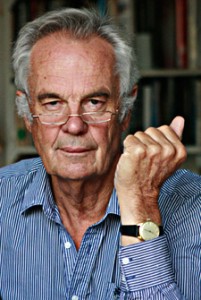 By Jonathan Power
Politicians have it in their DNA to hype our supposed present dangers. So do journalists. So does the military-industrial complex. So do certain think tanks and university professors who depend on sounding the alarm about this and that to gain grants from foundations.
When Leon Panetta was defence secretary under President Barack Obama he was not atypical when he said that any defence cuts would undermine the military's "ability to protect the nation" and reductions would "invite aggression".
Yet today's wars tend to be low-intensity conflicts that on average kill 90% fewer people than the wars of the 1950s. The first decade of this century had fewer war deaths than any decade of the last century.
As for terrorism nothing is more over-hyped.
Of the 13,186 people killed in terrorist attacks in 2010 only 15 were American citizens. Unless you live in Pakistan, Afghanistan, Iraq, Yemen, Somalia or Syria the chance of dying from a terrorist attack today has fallen to just above zero. Even the latest spate of bomb attacks in France and Belgium barely affect this world percentage.
The US is almost Islamic terrorist-free. What terrorism there is comes from right wing white men. Read the rest of this entry »