Archive for the 'Security and defence' Category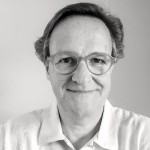 By Jan Oberg
Jan Oberg's comment on Chancellor Merkel's speech at the Munich security conference where she mentioned the duty Europe has to receive refugees and also reiterated that Germany will do its best to increase its military budget to 2% of its GDP.
Apart from this one can only get very sad and pessimistic when reading the comments underneath this sequence: Boundless hate against Merkel herself, racism, anti-Islam, anti-Semitism – and not one (of the first 70+ comments) on the issue of NATO, the risk of war or on what I brought up about the need for new, less militarist policies, less interventionism and better ways of handling the refugees.
Anger and hatred just under the surface, brought out mostly anonymously. No reasoning, just smear.
We still have a long long way to go in terms of public education…
Here the short video comment on PressTV where you can also see those comments.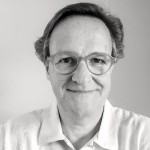 By Jan Oberg
On the occasion of NATO's defence minister meeting on February 15-16 discussing NATO, Ukraine, Crimea, Syria and the eternal threat images which are fake – with former Assistant Secretary of Defence of the United States, Mr. Lawrence J. Korb.
I'm afraid he got some stuff wrong such as the establishment of NATO and whether or not Kosovo is part of the Balkans.
He also believed that NATO's 1999 bombing of Serbia-Kosovo had a UN Security Council mandate.
Enjoy those small moment and the rest where I am trying to present some more general thourght on why the whole NATO philosophy is outdated – the only point where I agree with President Trump…

Media experience and policy
Lots of people in the debate seem to believe there is something strange about being in the "propaganda" media of "enemies of the West" – read the global Iran's PressTV and Russia's Russia Today.
What they don't seem to have acknowledged is that tons of Westerners are being interviewed and do commenting (like myself for years) at these media. Here is Mr. Korb with me at Iran's international TV channel.
What they also don't know is something I am sorry to report: I've met attempts at manipulation and "editing" and censorship with a series of Western mainstream media, not the least in my native Denmark, but I have not experience any of that even once with Russia Today and PressTV. Very decent professionals!
So much for the free press and for the propaganda channels. My personal problems is, which is which?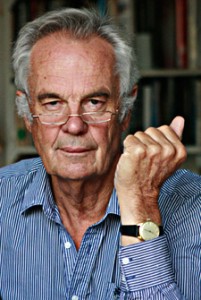 By Jonathan Power
February 7th. 2017
So what does President Donald Trump think about Nato? Twice during his campaign he rubbished it publically, saying it was "obsolete". Yet earlier this month when he met the UK's prime minister, Therese May, it was all hunky dory. He told her he supported Nato 100%.
There are some – a few – influential people who have argued that Nato is indeed obsolete. One of these was William Pfaff, the late, much esteemed, columnist for the International Herald Tribune. Another is Paul Hockenos who set out his views in a seminal article in World Policy Journal. Their words fell on deaf ears.
President George H.W. Bush saw it differently and wanted to see the Soviet Union more involved in Nato's day to day work. President Bill Clinton had another agenda – and one that turned out to be a dangerous one, triggering over time Russia's present day hostility towards the West – to expand Nato, incorporating one by one Russia's former east European allies.
His successors continued that approach with Barack Obama at one time raising a red rag to a bull by calling for the entry into Nato of Ukraine and Georgia. Read the rest of this entry »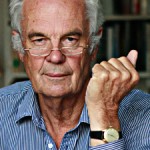 By Jonathan Power
January 24th 2017.
The great flaw in ex-president Barack Obama's record was his policy towards Russia. Going against everything he had said and written about before he became president, one action after another antagonised the Russians – his early proclamation that he wanted Georgia and Ukraine in NATO, his de facto coalition of convenience for a crucial couple of days with the anti-democratic, anti-Russian, neo-fascist, demonstrators in Ukraine, the further expansion of NATO, despite an earlier promise not to, made by President H.W. Bush, to the Soviet president, Mikhail Gorbachev, and his inability to cooperate with the Russians and Iranians over Syria.
No wonder the Russians are reported to be delirious that Donald Trump is now president, a man who has said nice things about Russia's President Vladimir Putin.
If the two meet sometime soon maybe there will be an end to this unnecessary hostility. The Moscow-Washington relationship is the most important political issue in the world and this may well be the last chance to get it right.
Russia and the US have never fought each other in the 200 years of their relationship. Russia aided the North during the Civil War and sent warships to prevent England and France supporting the confederacy. During the World Wars the two were close allies.
However, they came near to catastrophic war during the Cold War when Russia armed Cuba with nuclear weapons. This will never happen again. It chilled the blood down to zero on both sides. But one can imagine limited armed clashes on the Estonian-Russian border, nuclear sabre rattling, a more intimate alliance between China and Russia, an urge to sabotage, as was done during the Cold War, any diplomacy or interventions made by the other and a continuation of both countries keeping their long-range nuclear weapons on hair-trigger alert.
Under H.W. Bush post-Cold War relations got off to a good start. Nevertheless, the US treated Russia as a defeated nation that could be taken advantage of. Read the rest of this entry »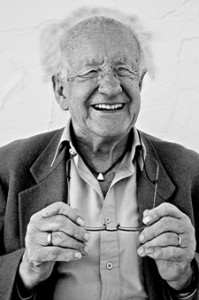 By Johan Galtung
The National Society of High School Scholars, Claes Nobel World Betterment Award
The Carter Center
3 Dec 2016
I am very grateful for the 2016 Claes Nobel World Betterment Award – Claes being the great grandnephew of Alfred – and to the NSHSS-National Society for High School Scholars, here at the Carter Center in Atlanta.
Let me start by praising you for your dedication to Education, focusing on the high school–in the middle, after K and grade school, before college and graduate school–on teachers and students, learning and doing research, treating them with respect, bestowing dignity.
Society has institutions, like Family, Work and Economy. Sports get too much attention, Education too little.
Politics is about leading and being led, Military is about killing not to be killed.
These two get you into trouble. I have heard this afternoon much about leading, leaders, led. Führer and Duce are German and Italian for leader, "duce" also from educare, educate. Hitler and Mussolini.
Be careful. This is vertical and hierarchical even without nazism and fascism. Today we want horizontal social landscapes, with people relating equitably and harmoniously, through shared memberships and networks, both horizontal and inclusive. For mutual inspiration.
As to killing: the USA killed more than 20 million in 37 countries only after 1945 WWII; and has intervened 248 times militarily in other countries since Thomas Jefferson started in Libya in 1801. 20 million killed means 200 million bereaved–family, friends, neighbors, colleagues. They do not take easily to this type of US leadership.
And less than a century earlier two groups of Americans practiced those very same skills and leadership on each other. The Civil War.
Such was history. How about solving the underlying conflicts?
Instead of the 1850 compromise of shame, "keep slavery but give up the confederacy", how about "keep much autonomy, but give up slavery"; for a Community of American States, not U.S.A but C.A.S? And in 1924, how about dropping the Versailles Treaty, removing Hitler's best card? Read the rest of this entry »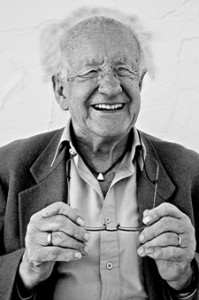 By Johan Galtung
"View" meaning not only a glimpse from above, but a position taken on the world on which the US electorate is now dumping Donald Trump.
That world is today basically multi-polar, maybe with 8 poles: 1) Anglo-America, 2) Latin America-Caribbean, 3) African Unity, 4) Islam-OIC from Casablanca to Mindanao, 5) European Union, 6) Russia more region than state, 7) SAARC from Nepal to Sri Lanka, 8. ASEAN, Australia-New Zealand. [See list of abbreviations with links to the mentioned organisations under the article]
And thre is the multi-regional Shanghai Cooperation Organization, SCO, with China and Russia, Islamic countries, India and Pakistan.
There is a waning state reality, smaller states being increasingly absorbed into regions.
There is a waxing region reality with the above eight; adding West Asian, Central Asian and Northeast Asian regions, maybe eleven.
There is a global reality based on IGOs, inter-governmental organizations, with the United Nations on top; TNCs, the transnational corporations, with the US-based on top so far; and INGOs, international non-governmental organizations, with religions on top.
Now, insert into all of that something concrete from William Blum's Anti-Empire Report #146 and his Rogue State.
From WWII, the USA has: Read the rest of this entry »
By Jan Oberg
- who speaks to PressTV about The Jungle camp in Calais and children gone missing since it was destroyed.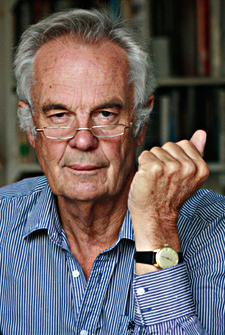 By Jonathan Power
November 22nd 2016
Trotsky, the one-time close comrade of Lenin, reportedly said, "You may not be interested in war but war is interested in you".
This is how it seems to have been with President Barack Obama when it comes to his policy towards Russia.
Having come to power with President Vladimir Putin open to a closer relationship after the aggressive pushing forward of Nato's frontier during the time of presidents Bill Clinton and George W. Bush Obama will leave the presidency with a state of hostility between the Russia and the US that most thought had evaporated once the Cold War ended in 1991.
Now, instead of a life time of peace and cooperation ahead of us, as was widely thought, we have Russia engaged in nuclear sabre rattling and the US expanding the frontier of Nato even further right up to Russia's border and trying to put the heat on over Russia's involvement in the upheavals in Ukraine, using economic sanctions.
Some observers talk about war between the West and Russia. Although this could not happen as long as Angela Merkel is Chancellor of Germany and France remains French it may be a "damned close-run thing" (as the Duke of Wellington was supposed to have said after victory over Napoleon at the battle of Waterloo).
It is up to President-elect Donald Trump Read the rest of this entry »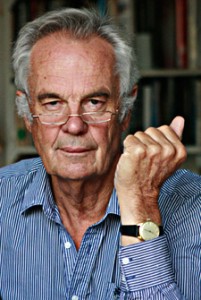 By Jonathan Power
October 25th 2016
I have a fantasy. Donald Trump wins. He goes to Moscow on his first trip as president and gives President Vladimir Putin a bear hug and they go hunting in the forest, Soviet style.
When they emerge they have shot a couple of bears and have had a good lunch laid out for them by acolytes at which they have discussed the matters of the world.
They give a press conference. They have decided to re-start negotiations on major nuclear arms reductions and both say they unilaterally are immediately ridding themselves of a 1000 missiles each.
They have found a way to implement autonomy for eastern Ukraine, as done in Scotland, which Trump with his Scottish golf courses knows well. Ukraine can work towards both a trade agreement with the EU and the Russian-backed Eurasian Economic Union. Russia was always happy about such an arrangement, but many Ukrainians weren't and only wanted an EU arrangement. This was the trigger for the uprising in Kiev and Western support for the powerful revolutionary movements that had a fascist pedigree.
Dealing with Syria is both simpler and more difficult – difficult because of the intensity of the fighting and the multi-nation interests and easier because neither Russia nor the NATO powers want to see a clash over a relatively small part of the global population – Syria's population is 9 million, about the same as one of America's eastern states.
In the forest they agreed to stop using Russian warplanes backing President Bashar al-Assad, the US to stop aiding anti-Assad guerrillas and both to concentrate on defeating ISIS. In return the US would invite Russia to share its airbase in Qatar. The civil war opponents would be left alone to fight. UN mediation would continue.
Trump has a point in wanting rapprochement with Russia.
At the moment Read the rest of this entry »