Archive for the 'Theories and concepts' Category
By Jan Oberg
On Saturday, December 2 2017, Johan Galtung is awared the alternative peace prize, The People's Peace Prize In Accordance With Nobel's Will.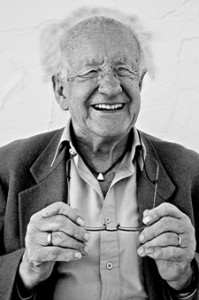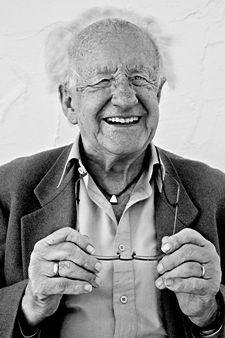 Who is Johan Galtung
Born in Norway 87 years ago. The most innovative and productive figure in international peace and cconflict research. Has taught at 50 universities around the world and received 50 honorary degrees and other prizes. Consultant to a series of international organisations, the UN in particular.
Author of about 160 books in fields such as peace and peace-making, security politics, violence, alternative defence, macro history, mathematics, peace journalism, future research, social science methodology, world order issues, economics and theory of science.
Has been a mediator and produced peace plans in around 100 conflicts – among them Palestine-Israel, the Middle East as a region, North and South Korea, Equador and Peru, former Yugoslavia, East and West.
Is the founder of Peace Research Institute, Oslo, PRIO, and the network and net university Transcend.
Still very active and operates globally, lives in Spain, Japan and the US. Married to Fumiko Nishimura.
The Prize
Has been created as a constructive alternative to the official Nobel Peace Prize in Oslo which, for years, has been awarded in defiance of Alfred Nobel's will – however not this year when ICAN, the International Campaign to Abolish Nuclear Weapons, will receive the prize on December 10.
The Prize is decided by and awarded by the Peace Movement of Orust, a small association at a small island on the West coast of Sweden – an organisation headed by two other pioneers of peace, Erni and Ola Friholt, who have also passed 80.
This prize comes with no money but love and honour.
Av Jan Öberg

På lördag den 2:a december 2017 tilldelas Johan Galtung det alternativa fredspriset, Folkets Fredspris i Enlighet med Nobels Testamente.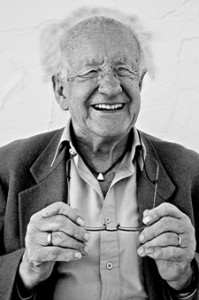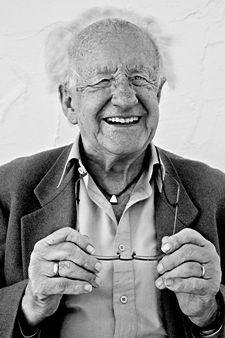 Vem är Johan Galtung?
Född i Norge för 87 år sedan. Fredsforskningens mest innovativa och produktiva gestalt. Har varit professor på 50 universitet världen runt och fått 50 hedersdoktorat och priser. Rådgivare för många internationella organisationer, speciellt FN. Författare till 160 böcker inom bl a fred, säkerhetspolitik, våld, alternativt försvar, makrohistoria, matematik, fredsjournalistik, framtidsforskning, socialvetenskaplig metod, världsordning, ekonomi, vetenskapsteori.
Har medlat i och skapat fredsförslag beträffande 100 internationella konflikter – bl a Israel-Palestina, Mellanöstern som region, Nord- och Sydkorea, Ecuador och Peru, fd. Jugoslavien, Öst och Väst.
Skapade PRIO, fredsforskningsinstitutet i Oslo, och nätverket/universitetet Transcend.
Fortfarande globalt operativ – lever i Spanien, Japan och USA. Gift med Fumiko Nishimura.

Priset
Skapat som konstruktivt alternativ till det officiella Nobel-priset i Oslo, som i åratal har ignorerat Alfred Nobels testamente – dock inte för 2017 där ICAN, International Campaign to Abolish Nuclear Weapons, ska få ta emot priset den 10:e december.
Det bestäms och delas ut av Fredsrörelsen på Orust, en liten förening på en liten ö i Bohuslän, västra Sverige – en förening som leds av två andra pionjärer inom fred, Erni och Ola Friholt, bägge också 80 år fyllda.
Med priset följer inga pengar utan kärlek och heder.

Bakgrund
Friholtarna och Orust-rörelsen har ett livslångt engagemang för ickevåld, global utveckling, kvinnors rätt, konst och poesi. Rörelsen representerar det bästa inom nordisk folkrörelseverksamhet och fred och står bakom Sveriges förmodligen bästa föredragsserie, i Henåns Kulturhus, med forskare, journalister, författare – alltid med humanistisk, globalt, kritiskt och konstruktivt perspektiv.
Dialog, inte konfrontation. Högt på intellektualism och integritet, lågt på populism, politisk korrekthet och sekterism.
Kort sagt, Nordens viktigaste fredsrörelse, en lokal-global rörelse helt i Gandhis anda med en rak linje tillbaka till Galtungs första bok från 1955, med filosofen Arne Næss,"Gandhis Politiske Etikk".

Betydelse
Ingen som helst – om man ska tro svenska och utländska medier, men det ska man som bekant inte.
Men nog så betydelsefull i substansen – för forskning, fred, fri opinionsbildning och folkhemstradition – och som konstruktiv kommentar till dagens svensk-amerikanska säkerhetspolitik, som Nobel skulle ha beklagat djupt.
Kort sagt, för motståndets och alternativens etik.
Ett Nobelsk-Gandhianskt pris som ligger helt i linje med en annan norrman, Nordahl Grieg's, formulering att "Stilt går granaternas glidende bånd. Stans deres drift mot död, stans dem med ånd. Kringsatt av fiender, gå in i din tid."

Ceremonin
Lördag den 2:a december på Svanviks gamla skola vid Stocken på Orust 10:00 med föredrag av Johan Galtung och Jan Öberg (om Galtung), musik, fackeltåg och 19:00 Nobel-bankett och utdelning av fredspriset.
Arrangeras med stöd av Orust Kommun och Sensus.

Kontakt
Ola och Erni Friholt på ernifriholt@tele2.se, tel +46 (0)304-51215 – eller
Jan Öberg på +46 (0)738 525200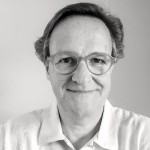 By Jan Oberg
OK, it's from Russia Today so you should of course not trust it but somehow this video and text and the man in it seems quite factual, not fake and obviously not omitted.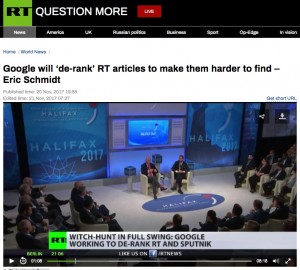 It documents that Eric Emerson Schmidt, the Executive Chairman of Alphabet – an American multinational conglomerate that owns a lot and among them Google – is working on "de-ranking" alleged propaganda outlets such as Russia Today, RT – the world's third largest television network – and Sputnik.
Who is Eric Schmidt?
On the Wikipedia link you can read more about Mr. Schmidt, one of the richest person on earth, an advocate of net neutrality, a corporate manager and owner of a lot, a collector of modern art, etc. And you can read about his heavy involvement with Hillary Clinton's recent campaign and the Obama administration and about Schmidt's involvement with Pentagon, too.
Eric Emerson Schmidt's name is associated with the world's largest and most systematic data collecting search engine, Google, that millions upon millions use. School children, teachers, parents, media people, politicians and you and I all daily "google" what we need to know.
While we do that, Google tracks everything about us and if you are searching for a thing to buy, say a camera, be sure that camera ads will shortly after turn up on your screen. And they know everything we are interested in through our "googling" including political interests and hobbies.
Playing God
This very powerful corporate leader with a open political orientation has decided Read the rest of this entry »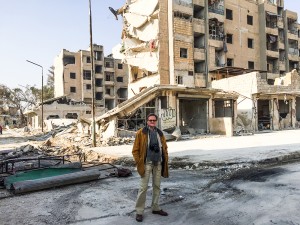 By Jan Oberg*
That's what I hold quite likely in case the present US administration under Donald Trump's formal leadership continues down the path its in-fighting militarist fractions seem to have chosen.
We're in the worst, most dangerous situation since the Cuban Missile Crisis. Sitting down and hoping for the best is neither responsible nor viable or wise.
I can only hope that I will be proved wrong. That the present extremely dangerous tension-building will die down by some kind of unforeseen events or attention being directed elsewhere.
The world could quite well be drifting toward what Albert Einstein called 'unparalleled catastrophe'. It's something we may – or may not – know more about when President Trump returns from his trip to Japan, South Korea, China, Vietnam (APEC where he also likely to meet Russian President Putin) and the Philippines.
Except for 93-year old Jimmy Carter offering to go to North Korea, we witness nobody taking any mediation initiative – not the UN' S-G Guterres, not the EU, not European NATO countries, not BRICS, not single countries like Sweden, not… well, you name them.
It's about denial, about heads deep down in the sand, people hoping for the best at the moment when humanity's future is in the hands of a couple of leaders from whom they would probably not buy a used bicycle.
That this silence all around is a roaring fact, is about as tragic and dangerous as the situation itself. Read the rest of this entry »
Jan Oberg Comment
A US war game/scenario being reported by The Intercept is pretty revealing for the lack of even the slightest re-thinking of what the Global War On Terror (GWOT) is really all about.
The US military's game is about violence-for-violence, tit-for-tat.
The main result from this – anti-intellectual – attitude and policy is that there are about 80 times – yes, times – more people killed today than in the year 2000. Just consult the Global Terror Index and you'll find that the figure is about 32,000 people, predominantly in the Middle East and not at all in the West.
Measure that against the roughly 400 killed and 700 wounded in the year 2000 (figures then available at the US State Department homepage, however, as it seems, later taken down).
I say a few things about that here on Russia Today.
The video is inside the article but can also be accessed here.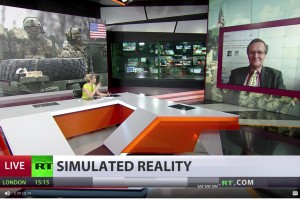 By Jan Oberg
Why is the UN still so important – in spite of having had its Charter violated repeatedly during the last 25 years?
Why should we not – cynically – side with the cynical and powerful countries that want to undermine and marginalise the world's finest organisation with the most Gandhian-like document ever signed by governments?
What is the real UN and what does its Charter really say?
Jan Oberg tries to cover some of the answers in this 6 min video produced as Facebook Live on October 24, 2017.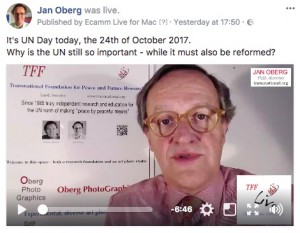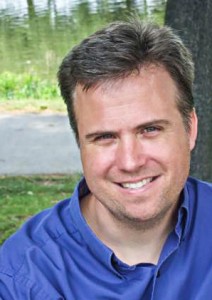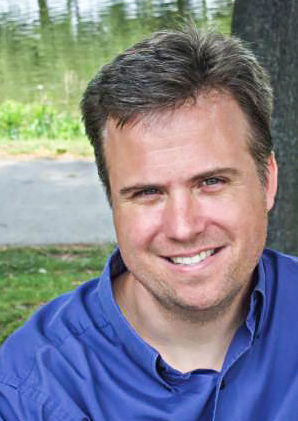 By David Swanson
October 6, 2017
The Nobel Peace Prize was awarded Friday to the International Campaign for the Abolition of Nuclear Weapons (ICAN) — listen to my radio show with one of ICAN's leaders two years ago here.
It's conceivable that some Americans will now learn, because of this award, about the new treaty that bans the possession of nuclear weapons.
This treaty has been years in the works. This past summer 122 nations agreed on the language of it, including these words…
Continue to the original here
By Jan Oberg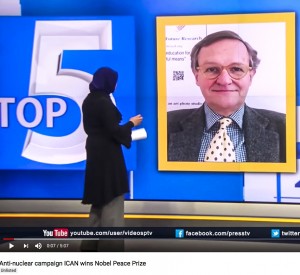 Jan Oberg's comments to Iran's PressTV on this happy occasion.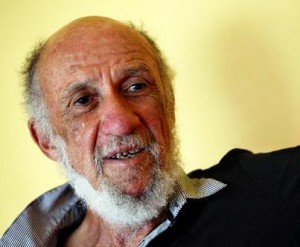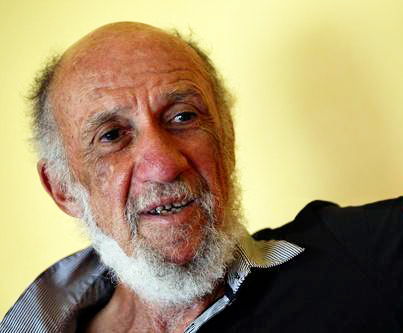 By Richard Falk
Professor emeritus of international law at Princeton University and University of California, Santa Barbara, board member of The Nuclear Age Peace Foundation and TFF Associate since 1985
Finally, the committee in Oslo that picks a winner of the Nobel Peace Prize each year selected in 2017 an awardee that is a true embodiment of the intended legacy of Alfred Nobel when he established the prize more than a century ago.
It is also a long overdue acknowledgement of the extraordinary dedication of anti-nuclear activists around the planet who for decades have done all in their power to rid the world of this infernal weaponry before it inflicts catastrophe upon all living beings even more unspeakable that what befell the cities of Hiroshima and Nagasaki on two infamous days in August 1945.
Such a prize result was actually anticipated days before the announcement by Fredrik Heffermehl, a crusading Norwegian critic of past departures from Nobel's vision by the prize committee.
In making the prediction that the 2017 prize would be given in recognition of anti-nuclear activism Heffermehl prophetically relied on the outlook of the current chair of the Nobel selection committee, a distinguished Norwegian lawyer, Berit Reiss-Andersen, who has publicly affirmed her belief in the correlation between adherence to international law and world peace.
The recipient of the prize is ICAN, International Campaign to Abolish Nuclear Weapons, a coalition of more than 450 civil society groups around the world that is justly credited with spreading an awareness of the dire humanitarian impacts of nuclear weapons and of making the heroic effort to generate grassroots pressure sufficient to allow for the adoption of the UN Treaty on the Prohibition of Nuclear Weapons by 122 UN members on 7 July 2017 (known as the 'BAN Treaty'). Read the rest of this entry »
What Americans Really Think about Using Nuclear Weapons and Killing Noncombatants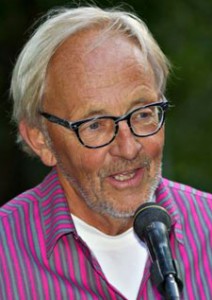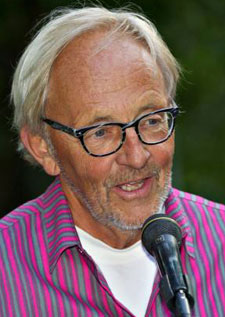 By Gunnar Westberg
TFF Board member
"Revisiting Hiroshima in Iran: What Americans Really Think about Using Nuclear Weapons and Killing Noncombatants"
Scott D. Sagan and Benjamin A. Valentino
International Security, August 2017
This is a summary and a few reflections upon reading a very comprehensive academic study recently published in International Security. See it's full text here.

The nuclear taboo is no longer strong
In this extensive and scholarly report of 67 pages the authors report on several opinion polls they have conducted in order to learn about the attitudes of Americans to the use of nuclear weapons compared to conventional weapons.
They also review the field extensively comparing with other studies.
Shortly after the bombing of Hiroshima and Nagasaki the Americans strongly supported the use of nuclear weapons in that situation. The approval rate decreased to a large degree over the years.
However, when questions were asked regarding the possibility of using nuclear weapons in a contemporary conflict, such as that between USA and Iran, the attitude to the use of nuclear weapons was still surprisingly positive. The "nuclear taboo" is no longer strong.
An attack with nuclear weapons on a major city is accepted by a not much lower percentage of respondents than is a conventional attack.
A clear majority of Americans would approve of using nuclear weapons against the civilian population of an adversary that does not possess nuclear weapons.
It was seen as acceptable by the respondents to kill 2 million civilian Iranian if they believed that such a nuclear strike would save the lives of 20,000 U.S. soldiers fighting in Iran.
About 60% of the American people support this opinion.
In contrast, a 2010 Chicago Council on Global Affairs survey found that 57 per cent of the public agreed that "the U.S. should only use nuclear weapons in response to a nuclear attack by another nation" and that 20 per cent agreed that "the U.S. should never use nuclear weapons under any circumstances".
The principle of "non-combatant immunity", a central principle in international humanitarian law, requires that the military activities should avoid as far as possible damage to the civilian population, compared to the combatant soldiers.
This principle had no strong support by the public opinion in these studies.
It was found that women support nuclear weapons use and violations of noncombatant immunity no less (and in some cases more) than male respondents.
The authors were not surprised by the finding that most Americans place a higher value on the life of an American soldier than the life of a foreign noncombatant.
What was surprising, however, was the radical extent to which they adhered to that preference.
The experiments suggest that the majority of Americans find a 1:100 risk ratio to be morally acceptable.
It should be strongly emphasized that no comparable study has been found for any other population in any other country. It is not known if attitudes in other countries differ from those in the USA.

The Abstract of the study
Numerous polls demonstrate that U.S. public approval of President Harry Truman's decision to drop the atomic bombs on Hiroshima and Nagasaki has declined significantly since 1945.

Many scholars and political figures argue that this decline constitutes compelling evidence of the emergence of a "nuclear taboo" or that the principle of noncombatant immunity has become a deeply held norm.

An original survey experiment, recreating the situation that the United States faced in 1945 using a hypothetical U.S. war with Iran today, provides little support for the nuclear taboo thesis.

In addition, it suggests that the U.S. public's support for the principle of noncombatant immunity is shallow and easily overcome by the pressures of war.

When considering the use of nuclear weapons, the majority of Americans prioritize protecting U.S. troops and achieving American war aims, even when doing so would result in the deliberate killing of millions of foreign noncombatants.

A number of individual-level traits – Republican Party identification, older age, and approval of the death penalty for convicted murderers – significantly increase support for using nuclear weapons against Iran.

Women are no less willing (and, in some scenarios, more willing) than men to support nuclear weapons use.

These findings highlight the limited extent to which the U.S. public has accepted the principles of just war doctrine and suggest that public opinion is unlikely to be a serious constraint on any president contemplating the use of nuclear weapons in the crucible of war.