Archive for the 'Violence-prevention' Category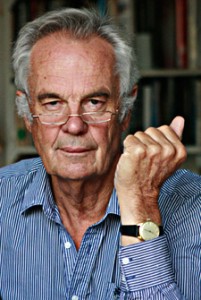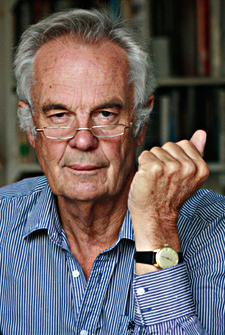 By Jonathan Power
November 14th 2017
When Donald Trump stretched his hand across our television screens on Sunday to shake the hand of the Philippines' president, Rodrigo Duterte, and then said he had "a great relationship" with him I felt my gorge contracting.
Having tasted the great, if sometimes flawed, (remember the totally counterproductive policy of arming the Afghani mujahedeen against the Soviet invaders) campaign of another US president, Jimmy Carter, to put human rights at the centre of American foreign, to see this bald regression is a bitter fruit to swallow.
Duterte recently boasted that he personally killed a man in a fight when he was 16. During his presidential campaign he darkly hinted at other killings he had made and since then has waged a no-hands-barred fight against suspected drug dealers.
Arrests, courts, justice? Forget it.
But then under President Donald Trump we have seen presidential support, as we did under President George W. Bush, for torture. (President Barack Obama reversed the Bush policy.) Read the rest of this entry »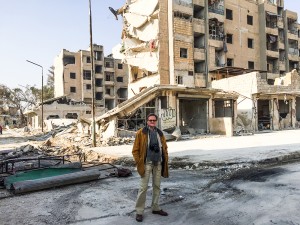 By Jan Oberg*
Fact is that we are dealing here with a conflict that is the most threatening to humankind's survival and it would be rather more easy to solve than most other conflicts.
This has recently been pointed out by TFF Board Member and former Co-President of International Physicians for the Prevention of Nuclear War, IPPNW, 2004-2008, Gunnar Westberg, in a short analysis.
How?
• The West – the EU or NATO, if not the US itself – takes a serious mediation initiative. As long as people talk, they don't start wars. That in itself would de-escalate the tensions and risks in sharp contrast to continued tit-for-tat sandbox thinking and reckless statements, last by defence secretary Mad Dog Mattis at the border between the North and South.
• The vastly superior side stops every military activity in the waters close to the North while South Korea's leadership take up contact with the leadership of the North.
• The type of provisions of Jimmy Carter's old deal with the North Koreans are dusted off and used as inspiration for more: Give the North Koreans all the economic assistance they believe they need and give them civilian energy technology too – as a quid-pro-quo for very tight IAEA inspections and a written guarantee that it will not acquire nuclear weapons as long as the West keeps its side of such a deal. (President George W. Bush just destroyed that deal and thought it appropriate to include North Korea in his Axis Of Evil speech).
• Sign a non-aggression or non-attack pact between North and South Korea and between North Korea and the US. That is, undermine any fears the North Koreans may have. The overwhelming superiority of the adversaries of the North implies that such a pact would be risk-free to write and sign.
• Let North and South Korea freely decide if they want to unify. They have a perfect human and international legal right to do so, it's nobody's business but the Korean people's. The world should assist them in doing so if they want.
• The US and North Korea sign a peace treaty (what exists today is only the 1953 ceasefire agreement). Read the rest of this entry »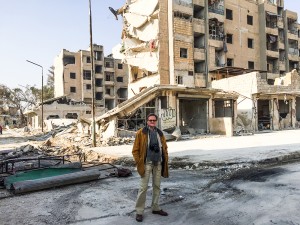 By Jan Oberg*
That's what I hold quite likely in case the present US administration under Donald Trump's formal leadership continues down the path its in-fighting militarist fractions seem to have chosen.
We're in the worst, most dangerous situation since the Cuban Missile Crisis. Sitting down and hoping for the best is neither responsible nor viable or wise.
I can only hope that I will be proved wrong. That the present extremely dangerous tension-building will die down by some kind of unforeseen events or attention being directed elsewhere.
The world could quite well be drifting toward what Albert Einstein called 'unparalleled catastrophe'. It's something we may – or may not – know more about when President Trump returns from his trip to Japan, South Korea, China, Vietnam (APEC where he also likely to meet Russian President Putin) and the Philippines.
Except for 93-year old Jimmy Carter offering to go to North Korea, we witness nobody taking any mediation initiative – not the UN' S-G Guterres, not the EU, not European NATO countries, not BRICS, not single countries like Sweden, not… well, you name them.
It's about denial, about heads deep down in the sand, people hoping for the best at the moment when humanity's future is in the hands of a couple of leaders from whom they would probably not buy a used bicycle.
That this silence all around is a roaring fact, is about as tragic and dangerous as the situation itself. Read the rest of this entry »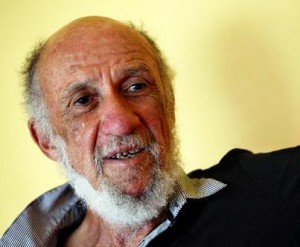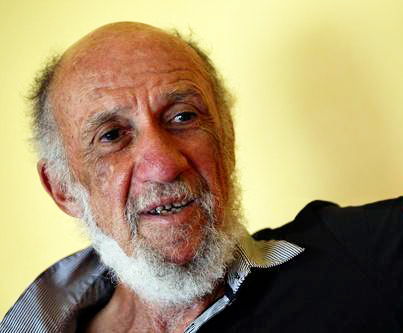 By Richard Falk
Prefatory Note
This post is a slightly modified version of my presentation to the Human Rights Commission of the Italian Parliament on October 11, 2017. The Commission is composed of members of Parliament and chaired by Hon. Pia Elda Locatelli, representing the city of Bergamo. The presentation was followed by a discussion, and a generally favourable response on the central issue of switching from an emphasis on 'occupation' to 'apartheid.'
An Overview of Present Realities
We meet at a difficult time from the perspective of the Palestinian people: several developments nationally, regionally, and internationally now deprive Palestinians of that glimmer of hope that comes from seeing light at the end of the tunnel; more fully appraised, the situation is not as bleak for Palestinians as the picture of their struggle being painted from a realistic perspective.
A series of factors pointing in both directions can be identified, first to highlight the negative developments from a Palestinian perspective, and then to set forth several developments that are positive with regard to the Palestinian national movement aiming for decades to achieve a just and sustainable peace.
(1) The foreign policy priorities of regional and international political actors have increasingly shifted attention away from the Palestinian ordeal; developments internal to Israel have deliberately accentuated this inattention to Palestinian goals and rights; of special relevance in these regards are the ongoing wars and turmoil in Syria, Yemen, Libya, and Iraq, as well as deteriorating relations and rising tensions of the Iran/US relationship.
Further, there are the moves toward normalization of relations with Israel by the Gulf countries, especially Saudi Arabia; and the unsteady diplomatic approach of the Trump presidency that seems accurately interpreted as supportive of whatever the Israeli government chooses to do, including even accelerated settlement expansion and a rejection of the Palestinian right of self-determination.
(2) Israel and Zionist support groups have launched a variety of initiatives designed to convince the Palestinians that they have been defeated, that their struggle is essentially futile at this stage, and they should move on for their own sake, overtly renouncing their struggle and posture of resistance.
The pro-Zionist Middle East Forum, founded by Daniel Pipes has even sponsored a so-called 'victory caucus' that basically proclaims an Israeli victory as a way of demoralizing Palestinian activism and global solidarity efforts by treating Palestinian goals as a lost cause. Read the rest of this entry »
By Jan Oberg
Why is the UN still so important – in spite of having had its Charter violated repeatedly during the last 25 years?
Why should we not – cynically – side with the cynical and powerful countries that want to undermine and marginalise the world's finest organisation with the most Gandhian-like document ever signed by governments?
What is the real UN and what does its Charter really say?
Jan Oberg tries to cover some of the answers in this 6 min video produced as Facebook Live on October 24, 2017.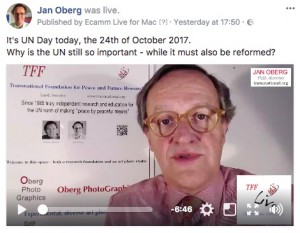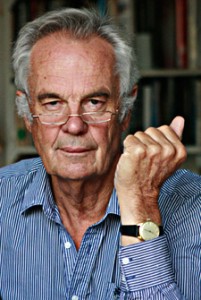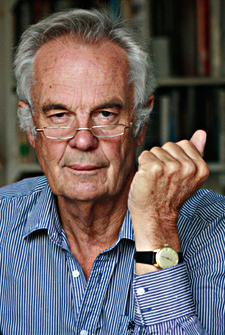 By Jonathan Power

September 26th 2017
Out of the blue the war in Vietnam is in the news. Yet it is not the fiftieth anniversary of America's defeat in Vietnam when North Vietnam caused it to flee. It's only the forty second.
Part of this must be fearful parallels with the moral and strategic blindness of President Donald Trump who seems to believe in uttering his life and death rhetoric, akin to President Richard Nixon's on Vietnam, he can frighten the enemy into submission – in his case North Korea.
Many people are worried that Trump is ready to fight America's biggest war since Vietnam. As did Henry Kissinger, Nixon's National Security Advisor, he appears to be considering the use of nuclear weapons.
The second reason for Vietnam-consciousness are the rave reviews that are being given to Ken Burns and Lynn Novick's 10 part documentary on the Vietnam War.
It is being mentioned all over the place.
To my mind one of the big questions is, is Trump ready to be branded a war criminal by present and future generations? Read the rest of this entry »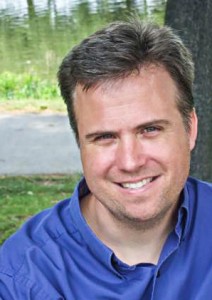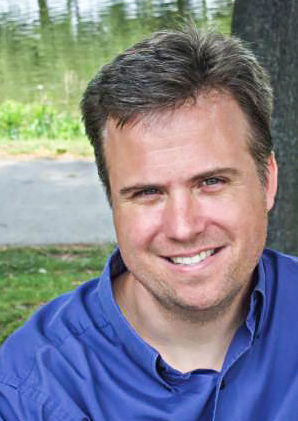 By David Swanson
Here is the original: Welcoming the Fascists to Charlottesville
August 10, 2017
I have mixed emotions about the fact that I'll be missing the latest big fascism rally here in Charlottesville, because I'll be elsewhere participating in kayak trainings for an upcoming Flotilla to the Pentagon for Peace and the Environment.
I'm delighted to miss the fascism and the racism and the hatred and the gun-toting lunacy. I'm sorry to miss being here to speak against it.
I'm hopeful that there might be something resembling a disciplined nonviolent and nonhateful opposition presence, but strongly suspect that a small number of violent and hateful opponents of racism will ruin that.
I'm thrilled that taking down a racist war monument has gone mainstream. I'm depressed that, even though the legal delay in taking it down is based on its being a war monument, one side wants it down for being racist, the other side wants it up for being racist, and everybody is perfectly happy to pack the town with war monuments.
I dread the possibility of hearing that the racists again chanted "Russia is our friend!" meaning that they believe without evidence that Russia corrupted the U.S. election and they are grateful for it, but I'm hopeful that they have moved on to other bizarre chants — though my hope is minimal that anyone might chant "Russia is our friend" and mean by it that they'd like to build peace and friendship between Americans and Russians.
As I've written in the past, I think ignoring the racists and their rallies is wrong, and I think confronting them with a hostile shouting match is wrong. Speaking out in favor of love and sanity and understanding is right. We will again this week see some of each of those approaches. We're also likely to see another abuse of power by a militarized police force. (Remember when Americans used to think of the police as the most prominent violent racists? When was that, about a month ago?)
The inclination to ignore the racists and hope they'll fade away into history like trials by ordeal or dueling is strong. Judging by popular social norms and their dwindling membership, the KKK seems to be on the way out. Why give them or their suit-and-tie allies any attention that could help promote them?
Well, for one thing, violent racism is not on the way out if we're judging by presidential elections, hate crimes, police crimes, the prison system, the choice of communities to run gas pipelines through, or many other factors. And the only way my comment on "social norms" in the previous paragraph makes any sense is if we write off the generally accepted bombing of seven dark-skinned Muslim nations as somehow non-racist.
A truly nonviolent approach toward people who believe they are taking a stand for justice as they perceive it is not a protest but an invitation. Not long ago, in Texas, a group planned an anti-Muslim protest at a mosque. A violent anti-anti-Muslim crowd showed up. The Muslims from the mosque placed themselves between the two groups, asking their would-be defenders to leave, and then inviting the anti-Muslim demonstrators to join them at a restaurant to talk things over. They did so.
I'd love to see skilled mediators and others of good will and good heart extend an invitation to the racists visiting Charlottesville to come unarmed to discuss in small groups, without cameras or audiences, what it is that divides us. Might some of them recognize the humanity of those they scapegoat if some of us recognized the injustices they've faced or the unfairness they perceive in affirmative action or in the acceptability of "whites" only as a topic for insults, not as a source of pride in the manner permitted all other racial and ethnic groupings?
We live in a country that has made its biggest social project war, a country that has concentrated its wealth beyond medieval levels, a country that consequently experiences incredible levels of unnecessary suffering exacerbated by awareness of its unnecessity and unfairness. Yet what we have of social supports for education, training, healthcare, childcare, transportation, and income is distributed in non-universal, divisive manners that encourage us to fight among ourselves. The KKK members who came to Charlottesville last month, and most of the racists who will show up this week, are not wealthy. They're not living off the exploitation of workers or prisoners or pollution or war. They've just chosen a particularly harmful object for their blame, as compared with those who blame the Republicans or the Democrats or the media.
When they come to condemn us for seeking to remove a statue, we shouldn't look down at them like grand generals astride monster-sized horses. We should welcome them to explain themselves.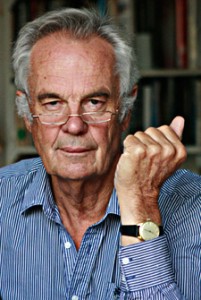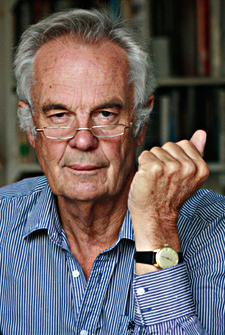 By Jonathan Power
Does President Donald Trump (aka "Fire and Fury") know what a nuclear war would be like?
I ask the question because President Roland Reagan confessed he did not until he decided to look at some movies (once an actor, he was a cinema man), like "On the Beach" that depicted a nuclear war. The exercise changed his thinking and he became an anti-nuclear weapons militant. Together with Soviet President Mikhail Gorbachev they cut their nuclear stockpiles sharply.
They also came near an agreement to destroy all their nuclear weapons.
The blasts at the end of the Second World War in Hiroshima and Nagasaki can now be repeated hundreds of thousand times. The remains would not just be the broken arches of the Caesars, the abandoned viaducts and moss-covered temples of the Incas, the desolation of one of the pulsating hearts of Europe, Dresden, but millions of square miles of uninhabitable desolation and a suffering which would incorporate more agony than the sum of past history.
It would be a time when the living would envy the dead and it would be a world which might well have destroyed the legacy of law, order and love that successive generations have handed over the centuries to one another. Read the rest of this entry »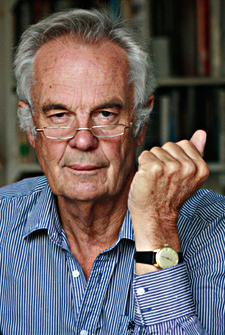 By Jonathan Power
August 1, 2017
Now a few recent words from Jack Matlock who was US ambassador to Moscow under presidents Reagan and Bush senior:
"The Ukraine crisis is a product, in large part, of the policy of indefinite expansion of Nato to the east. If there had been no possibility of Ukraine ever becoming part of Nato, and therefore Sevastopol (the ex-Soviet naval port in Crimea) becoming a Nato base Russia would not have invaded Crimea."
He goes on to say: "Americans have lived for nearly two centuries with the Monroe Doctrine [which forbids non-Americans to seize land or intervene in Latin America]. Why don't we understand that other countries are sensitive about military bases from potential rivals not only coming up to their borders, but taking land which historically they have considered theirs.
These are extremely emotional issues – issues that are made to order for any authoritarian leader that wants to strengthen his rule". In a recent issue of Foreign Affairs, Alexander Lukin, vice-president of the Diplomatic Academy of the Russian Ministry of Foreign Affairs, adds a point: "It was only a matter of time before Russia finally reacted to Western encirclement".
Matlock's final point is that, "You have almost a clique in Washington that just can't look at any atrocity in the world without wanting the US to get involved militarily." [Despite Iraq and Libya which are falling to pieces, perhaps to be followed by Afghanistan.]
Matlock was the top Soviet expert in the Reagan Administration before he became ambassador. His great predecessor in this role, George Kennan, went to his grave warning that an expansion of Nato would be totally counterproductive. Read the rest of this entry »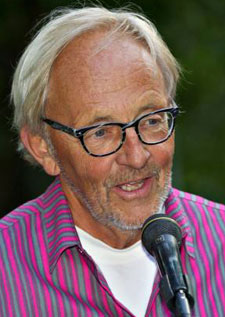 Av Gunnar Westberg
Kärnvapenhotet ökar. I det läget blir det nyligen träffade avtalet som förbjuder kärnvapen ännu viktigare, menar Gunnar Westberg, Svenska Läkare mot Kärnvapen och TFF styrelsemedlem
Varför har det inte blivit något kärnvapenkrig sedan bomberna föll över Hiroshima och Nagasaki år 1945? Varför använde inte Sovjet atomvapen i Afghanistan, inte USA i Vietnam eller Irak? Jo, därför att alla inser att kärnvapen är en särskild klass av vapen, med alltför förfärande humanitära konsekvenser, som inte kan jämföras med några andra. "Jag förlorar hellre kriget i Vietnam än tar till atomvapen" sade president Lyndon Johnson. Man menade under det kalla kriget att kärnvapen inte är till för att användas utan enbart för avskräckning.
"Vi har lärt oss leva med bomben och måste fortsätta med den"– det är en föreställning som har blivit en självklarhet för många, särskilt i kärnvapenstaterna. Dessvärre grundar sig denna uppfattning på okunnighet. Man är inte medveten om att världen under det kalla kriget vid flera tillfällen var nära ett globalt kärnvapenkrig som kunde ha ödelagt hela den mänskliga civilisationen.
Risken består även idag. Ett kärnvapenkrig kan startas av misstag och missförstånd, men också genom angrepp på internet av "hackers". Är vi säkra på att inte en desperat ledare kan komma att "trycka på knappen"? Under Watergate-skandalen yrade en berusad president Nixon om att han hade den möjligheten. Så länge kärnvapnen finns kvar finns risken att de används.
Många anser att faran av ett kärnvapenkrig ökar för närvarande. Den ryske presidenten Vladimir Putin har vid flera tillfällen sagt att om Nato anfaller ryskt intresseområde skulle han överväga att använda "några kärnvapen" som varning.
USA rustar upp sina kärnvapen i Europa. För närvarande är dessa flygplansburna vapen av typen "fritt fallande bomber". Nu moderniseras de emellertid till styrbara kärnvapenmissiler med god precision. De har enligt tillverkaren en förmåga att tränga ner i marken några meter innan de detonerar. Därigenom blir de effektiva mot ledningscentraler och missil-silos och får en uppgift vid ett "lokalt kärnvapenkrig på den europeiska teatern".
Det förefaller alltså som om USA/Nato och Ryssland nu är på väg tillbaka till sextiotalets kärnvapenstrategi: Kärnvapnen är inte längre enbart avskräckande, utan kärnvapnen kan användas som ett vapen bland andra.
Insikten om detta problem präglar den nyligen utgivna rapporten från Försvarets forskningsinstitut "Kärnvapen för slagfältsbruk och europeisk säkerhet". Där tar man det ryska kärnvapenhotet på stort allvar. Man vill att Sverige skall förbereda sig med ett "försvar" mot ett kärnvapenanfall. Detta är, menar jag, inte möjligt.
Även ett litet antal "små" taktiska kärnvapen, kanske lika "små" som bomben mot Hiroshima, skulle åstadkomma en ofantlig skada. Skyddsrum mot kärnvapen är värdelösa mot atomvapen, detta lärde vi oss redan på sextiotalet. Att sprida ut det svenska militära försvaret inför ett eventuellt kärnvapenanfall är också meningslöst; då skulle en angripare bara öka antalet kärnvapen. Tillgången är obegränsad.
I detta läge är det nyligen – 7 juli i år – träffade FN-avtalet som förbjuder kärnvapen synnerligen viktigt. Read the rest of this entry »