Archive for the 'Richard Falk' Category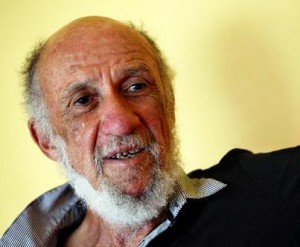 By Richard Falk
We are living amid contradictions whether we like it or not, driving expectations about the future toward opposite extremes.
Increasingly plausible are fears that the 'sixth extinction' will encompass the human species, or at least, throw human society back to a technology of sticks and stones, with a habitat limited to caves and forests.
This dark vision is countered by gene-editing designer promises of virtual immortality and super-wise beings programming super-intelligent machines, enabling a life of leisure, luxury, and security for all.
Whether the reality of such a scientistic future would be also dark is a matter of conjecture, but from a survival perspective, it offers an optimistic scenario.
On political levels, a similar set of polar scenarios are gaining ground in the moral imagination, producing national leaders who seem comfortable embracing an apocalyptic telos without a second thought.
The peoples of the world, entrapped in a predatory phase of global capitalism, are using their democratic prerogative to shut down dissent, rationality, and science. Read the rest of this entry »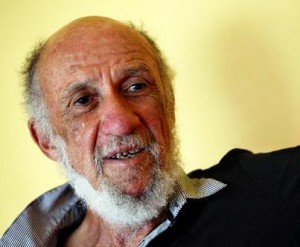 By Richard Falk
Prefatory Note
The text below is drawn from a talk given at the Spring Festival of the Arts in Beirut, Lebanon on 15 June 2017. Comments welcome.
How can we understand the present unfolding world order, with special reference to its relevance for developments in the Middle East? In my view a fundamental reversal of political expectations has taken place that calls for a new assessment of what is going on, and where the region and the world seem to be heading.
Twenty-five years ago there were three widely held beliefs about future trends on a global level: the assured preeminence of the United States; the continuing globalization of the world economy; and the expanding democratization of national governance arrangements.
It was also assumed that these trends were more or less descriptive of regional realities, including the Middle East.
Each of these trends that seemed so descriptive 25 years ago now seems to be completely out of touch with what is happening around us that is very disappointing when compared with earlier expectations, no where more so than in the Middle East.
These disillusioning changes of perception are contributing to a growing anxiety about what the future portends for all of us.
In addition to these changes of expectation as to international behavioral patterns, there exist a cluster of deeper tensions that concern the very nature of the human condition, extending to challenges directed at the sustainability and quality of life on the planet.
One unfortunate consequence of the preoccupation with these disturbing recent international political realities is that much needed attention is diverted away from these more fundamental issues of an ecological, technological, and cultural character.
As an American, I am especially conscious of the enormous and costly diversionary impact that the Trump presidency is having in weakening the understanding and planning needed if humanity is to have any realistic chance of coping with these emerging threats of great magnitude that have never been confronted in the past.
The most serious menace posed by Donald Trump, who is most accurately regarded as the first right-wing populist tweeting demagogue of the digital age, is his extraordinary talent to shift the conversation from the awkwardly significant to the banal trivial.
He is exerting a great influence on public discourse not only in America but in the world, especially by diluting our perceptions of crucial issues affecting the human species as a whole, including climate change as connected to the related decline of biodiversity, automation, robotics, artificial intelligence, and the destabilizing effects of these technologies of the digital age especially when applied to security arrangements and the broad spectrum of societal policies bearing on individual and collective human wellbeing.
Under the weight of these threats it is not surprising that a dystopian moment is beginning to dominate the cultural imagination.
It discloses itself through a fascination with post-apocalyptic films and an interest in older literary dystopias such as Huxley's Brave New World, Orwell's 1984, and Margaret Atwood's The Handmaiden's Tale. These books that imagined a future that is in some respects our present are being widely read and discussed as if guidebooks to a set on conditions that were not anticipated.
Within the American political space the fragility of American democracy was prefigured in Sinclair Lewis's It Can't Happen Here as well in scary premonitions of the imminence of digital age fascism put forward in the recent radical feminist post-apocalyptic novel, The Book of Joan (2017) by Lidia Yuknavitch.
Also indicative of the foreboding quality of the prevailing Zeitgeist is a bestselling booklet that is a collection of identifying markers of tyranny by the prominent historian, Timothy Snyder, with a deliberately provocative title and a pedagogical rationale, On Tyranny: Twenty Lessons from the Twentieth Century (2017).
This 'dystopian moment' is reinforced by the absence of positive scenarios of the future, and the dismissal of the utopian imagination as worse than irrelevant because it allegedly created receptivity to promises that when translated into political reality produce totalitarian nightmares.
In effect, utopias, correctly understood, have themselves become in these dark times a disguised form of dystopia.
A recovery of societal confidence is a key precondition of envisioning a better future. Its loss is one dimension of the crisis confronting humanity at this time, and these days such failures of moral and political imagination are generally overlooked in the public sphere that is obsessively focused on the latest daily episode in the Trump political soap opera.
Naomi Klein reminds us in a recent interview, "Trump is not the crisis but the symptom of the crisis." The point is that we must make the effort to grasp the social and political forces that gave rise to Trump and Trumpism. Klein also insisted that the negativity of progressive thinking in recent decades has had little political traction because it fails to present a positive alternative to the angry negativity of right-wing populism that targets the established order.
Klein's new book has the title No Is Not Enough: Resisting Trump's Shock Politics and Winning the World We Need.
Her text impressively couples a necessary critique of Trump's pernicious leadership with an affirmative vision of how to move the political process in emancipatory directions. Read the rest of this entry »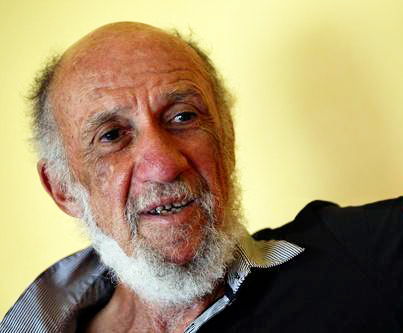 By Richard Falk
Why the peoples of the world need the UN: multilateralism, international law, human rights, and ecological sustainability
A Point of Departure
When Donald Trump withdrew American participation from the Paris Climate Change Agreement in early June of this year a bright red line was crossed. Most obviously, there were a series of adverse substantive consequences associated with weakening an agreement that was promising to provide critical interim protection against severe harms to human wellbeing and its natural habitat threatened by further global warning. U.S. withdrawal from Paris was also a rather vicious symbolic slap at multilateralism under UN auspices.
We should recall that the agreement was rightly hailed at the time as the greatest success ever achieved by way of a multilateral approach to international problem solving.
The Paris Agreement was indeed a remarkable achievement, inducing 195 governments representing virtually every sovereign state on the planet to sign up for compliance with a common agreed plan to address many of the challenges of climate change in the years ahead. To reach such an outcome also reflected a high degree of sensitivity to the varied circumstances of countries, rich and poor, developed and developing, vulnerable and less vulnerable.
The Paris withdrawal also exhibited in an extreme form the new nationalistic posture adopted by the United States in relation to the UN System, and a major retreat from the leadership role at the UN that the U.S. had assumed (for better and worse) ever since the Organization was established in 1945.
Instead of fulfilling this traditional role as the generally respected cheerleader and predominantly influential leader of most multilateral lawmaking undertakings at the UN and elsewhere the U.S. Government has instead apparently decided under Trump to become obstructer-in chief.
This Trump/US assault on the UN approach to cooperation among sovereign states and global problem solving and lawmaking is particularly troubling. This manifestation of the new American approach in the policy domain of climate change is particularly disturbing. Read the rest of this entry »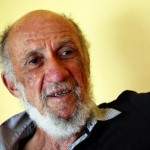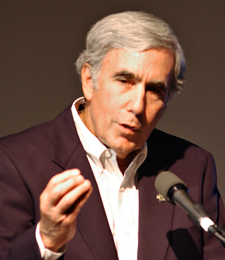 By Richard Falk* and David Krieger**
TFF PressInfo # 420
June 30, 2017
Prefatory Note
This jointly authored essay was initially published in The Hill on May 30, 2017 under the title, "Averting the Ticking Time Bomb of Nukes in North Korea." We did not choose such a title that is doubly misleading: our contention is not that North Korea is the core of the problem, but rather the retention of nuclear weapons by all of the states pose both crises in the context of counter-proliferation geopolitics and with respect to the possession, deployment, and development of the weaponry itself; a second objection is with the title given the piece by editors at The Hill.
While acknowledging the practice of media outlets to decide on titles without seeking prior approval from authors, this title is particularly objectionable. The term 'nukes' gives an almost friendly shorthand to these most horrific of weapons, and strikes a tone that trivializes what should be regarded at all times with solemnity.
Alarmingly, tensions between the United States and North Korea have again reached crisis proportions. The United States wants North Korea to curtail any further development of its nuclear weapons program, as well as to stop testing its missiles. North Korea evidently seeks to bolster its security by acquiring a sufficiently robust deterrent capability to discourage an attack by the United States.
The unpredictable leaders of both countries are pursuing extremely provocative and destabilizing patterns of behavior. Where such a dangerous interaction leads no one can now foresee. The risk of this tense situation spiralling out of control should not be minimized.
It is urgent that all governments concerned make a sober reassessment in a timely manner. The following questions need to be addressed:
• What can be done to defuse this escalating crisis?
• What should be done to prevent further crises in the future?
• What could be learned from recurrent crises involving nuclear weapons states?
It is discouraging that the White House continues to rely mainly on threat diplomacy. It has not worked in responding to North Korea's nuclear ambitions for the past few decades, and it is crucial to try a different approach.
Currently, there are mixed signals that such a shift may be underway. President Trump has turned to China, imploring that it use its leverage to induce Kim Jong-un to back down, and has even mentioned the possibility of inviting Kim for crisis-resolving talks. Also relevant and hopeful is the election of Moon Jae-in as the new president of South Korea, and his insistent calls for improved relations with the North.
In the end, no reasonable person would opt for another war on the Korean Peninsula. The only rational alternative is diplomacy. But what kind of diplomacy?
American reliance on threat and punitive diplomacy has never succeeded in the past and is almost certain to fail now. We assuredly need diplomacy, but of a different character.
It is time to abandon coercive diplomacy and develop an approach that can be described as restorative diplomacy. Coercive diplomacy relies on a zero/sum calculus consisting of military threats, sanctions, and a variety of punitive measures. Read the rest of this entry »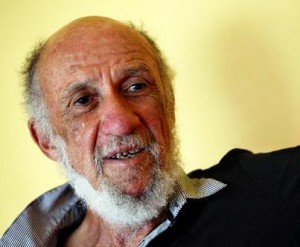 By Richard Falk
In his first overseas trip since moving into the White House, Donald Trump is leaving behind the frustrations, allegations, rumors, and an increasing sense of implosion that seems to be dooming his presidency during its second hundred days.
At the same time, a mixture of curiosity and apprehension awaits this new leader wherever he goes making his visit to the Middle East and Europe momentous occasions for the host governments, wide eyed public, and rapacious media.
We need to remember that in this era of popular autocrats and surging right-wing populists, Trump is a 'hero of our time.'
Even if all had gone smoothly for the new president in his home country, there should be expressions of deep concern about his travel itinerary.
He visits first the two countries with which the United States has 'special relationships' in the Middle East, Saudi Arabia and Israel. What has long made them 'special' are a series of pre-Trump departures from realist and normative foreign policy orientations by successive American presidencies. These departures were motivated by oil geopolitics, arms sales and strategic alliances, hostility to Iran, and a disguised American sweet spot for foreign royalty.
It is has long been obvious that uncritical deference to Israeli priorities has seriously undermined U.S. foreign policy in the Middle East, which would have benefitted much more from policies designed to encourage peace and stability by refraining from regime-changing interventions, massive arms sales, and a diplomacy of respect for the politics of national self-determination.
Most remarkably, the U.S. Government has for decades winked at the billions of support given by Saudi members of the royal family to Wahabism, that is, to promote fundamentalist Islam, throughout the Muslim world. The first words uttered by Trump on his arrival in Riyadh were that it 'an honor' to be visiting.
Then came signed deals adding up to $110 billions in arms sales and the declaration of a common strategic vision, that is, a super-alliance, called an 'Arab NATO' in some circles, a dagger aimed at Iran's heart. Why turn a blind eye toward the Saudi role in fanning the flames of jihadism while ramping up a military threat to relatively passive Iran that reelected Hassan Rouhani as its president, who has consistently championed moderation at home and normalization abroad.
How can we explain this? Read the rest of this entry »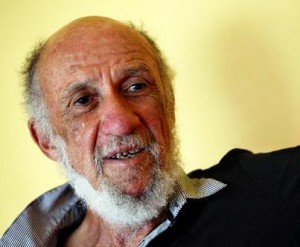 By Richard Falk
In early morning darkness on April 7th the United States fired 59 Tomahawk cruise missiles at the Syrian al-Shayrat Airfield from two American destroyers stationed in the Eastern Mediterranean. It described the targets as Syrian fighter jets, radar, fuel facilities used for the aircraft. It asserted prior notification of Russian authorities, and offered the assurance that precautions were taken to avoid risks to Russian or Syrian military personnel.
Pentagon spokespersons suggested that in addition to doing damage to the airfield, the attack had the intended effect of "reducing the Syrian government's ability to deliver chemical weapons."
President Donald Trump in a short public statement justified the attack as a proportionate response to the Syrian use of chemical weapons against the town of Khan Sheikhoun in the western Syrian province of Idlib a few days earlier, which killed an estimated 80 persons, wounding hundreds more.
Although there were denials of Syrian responsibility for the attack from Damascus and Moscow, a strong international consensus supported the U.S. view that Bashar al-Assad had ordered the attack allegedly as a means of convincing opposition forces concentrated in Idlib that it was time to surrender.
In the background, is the conviction among the more militaristic policy advisors and political figures, including Trump, that President Barack Obama's failure Read the rest of this entry »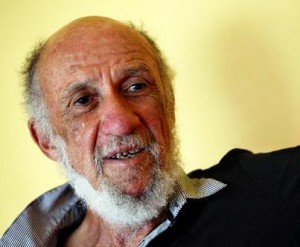 By Richard Falk
Six months ago, the UN's Economic and Social Commission for West Asia (ESCWA) asked Virginia Tilley and me to write a study examining the applicability of the international criminal law concept of apartheid to Israel's policies and practices toward the Palestinian people. We were glad to accept the assignment, and conceived of our role as engaging in an academic undertaking. ESCWA, one of several UN regional commissions, requested the study as a result of an uncontested motion adopted by its 18 Arab member governments.
Almost within hours of its release on March 15, our report [bearing the title "Israel's Practices Toward the Palestinian People and the Question of Apartheid"] was greeted by what can only be described as hysteria and derision.
Continue reading here on Falk's blog "Global Justice In The 21st Century" where you can also read the many comments to this affair.

Originally published in The New Statesman, London, 15 March 2017
28 March 2017
Three former UN insiders on the future of the world's most ambitious organisation. 
By Hans von Sponeck, Richard Falk – both TFF Associates – and Denis Halliday.
US President Donald Trump is ardently embracing a toxic form of messianic nationalism, while demeaning those who oppose him as corrupt, and dishonest enemies. His "America First" chant is creating severe international tension, promoting extremism – within and outside the US – and undermining the homeland security that he has so insistently pledged to enhance.
Trump seems determined to implement policies and practices that could signal the weakening of democracy, and possibly even herald the onset of fascism. His programme to deport undocumented immigrants and to exclude all visitors from six designated Muslim majority countries is illustrative of a regressive and Islamophobic outlook.
The groundswell of popular dissent is vibrant and worldwide, from Romania to South Korea, Gambia to Brazil, from the UK to the Ukraine.
Trump is dangerously exploiting the frustration of citizens with the political establishment, which is unprecedented in its depth and breadth. The umbilical cord that connects those governing with those governed is becoming dangerously stressed. The digital revolution is endowing governments with horrifying capabilities for oppression and control but it is also enhancing the ability of the citizenry to mount resistance and mobilize opposition forces.
UN charter law and power politics
As UN veterans, we recall and affirm the preamble to the UN Charter that reads "we the peoples" – not we the governments! The trust of people in their governments to work for social and economic progress and to prevent war has dramatically weakened, if not disappeared.
The prediction made by the Mexican delegate at the founding of the UN in 1945 that "we have created an institution which controls the mice but the tigers will roam around freely" seems truer today than at the moment of its utterance. The UN Security Council's permanent members – China, France, Russia, the UK and the US – indeed "roam around freely" lacking respect for international law or the authority of the UN, once more pursuing their respective nationalist agendas without any pretence of accountability. These countries are also the major consumers and exporters of military hardware, facilitating both militarism and "merchants of death".
The international war supposedly being waged against political extremism and terrorism has predictably deteriorated into a series of horrific wildfires and slaughter. Wars that should never have happened, neither the overt ones in Afghanistan, Iraq, Libya and Syria nor the partially covert ones in Yemen, Somalia, and a range of other countries in Africa and Asia have brought peace or stability, but a series of unspeakable ordeals of human suffering. Old struggles have been magnified while new ones have been created.
The US tiger, aged as it is, displays the most serious signs of political amnesia. Unilateralism and exceptionalism have just been reaffirmed as cornerstones Read the rest of this entry »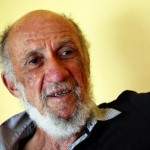 By Richard Falk
March 4, 2017
Donald Trump has articulated clearly, if somewhat vaguely and incoherently, his anti-globalist, anti-UN approach on foreign policy.
For instance, in late February he told a right-wing audience at the Conservative Political Action Conference that "there is no such thing as a global anthem, a global currency, or a global flag. This is the United States that I am representing. I am not representing the globe."
A similar sentiment was expressed to Congress a few days later in a tone of voice and choice of words praised by media wonks as 'presidential.' On this occasion Trump said, "[m]y job is not to represent the world. My job is to represent the United States of America."
Such rhetoric coming from a normal American leader would probably be interpreted as an expression of geopolitical humility, implicitly rejecting the standard insistence on American exceptionalism, exemplified in recent times by the project to create and maintain the first global state in human history.
This potentially self-limiting language might even be understood as renouncing earlier claims to assert American global leadership as the keystone of world order.
George W. Bush in 2002 gave this bold leadership claim a sharp edge when he insisted that only the US model of market-based constitutionalism was a legitimate form of governance for sovereign states in the 21st century.
Or even more grandiosely, in the spirit of Michael Mandelbaum and Thomas Friedman, that the United States as a consequence of its martial strength, technological prowess, democratic values and institutions, and skills of leadership provides the world with the benevolent reality of virtual 'world government.'
Let's face it, Donald Trump is not a normal political leader, nor is he someone disposed to embrace humility in any form, so we should take his pledge to represent American interests while leaving the world to fend for itself with many grains of salt, especially if we consider the specifics of the Trump worldview.
What Trump seems to be offering is maximum disengagement from international and global arrangements designed to Read the rest of this entry »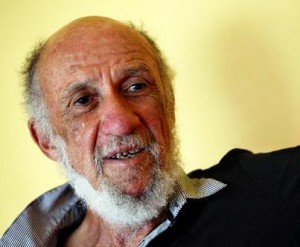 By Richard Falk
Here is the highly controversial report's full text with co-author Richard Falk's introductory comment on the conflict its publication has created.