Archive for the 'Richard Falk' Category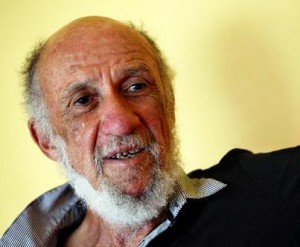 By Richard Falk
Here is the highly controversial report's full text with co-author Richard Falk's introductory comment on the conflict its publication has created.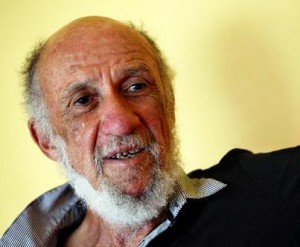 By Richard Falk
When the Clinton campaign started bitching about Russia interfering in US elections by hacking into the DNC I was struck by their excesses of outrage and the virtual absence of any acknowledgement that the United States has been interfering in dozens of foreign elections for decades with no apparent second thoughts.
CNN and other media brings one national security expert after another to mount various cases against Putin and the Kremlin, and to insist that Russia is up to similar mischief in relation to the upcoming French elections.
And never do they dare discuss whether such interference is a rule of the game, similar to espionage, or whether what was alleged to have been done by the Russians might lead the US political leaders and its intelligence agencies to reconsider its own reliance on such tactics to help sway foreign elections.
Is this selective perception merely one more instance of American exceptionalism?
We can hack away, but our elections and sovereign space are hallowed ground, which if encroached upon, should be resisted by all possible means. It is one thing to argue that democracy and political freedom are jeopardized by such interference as is being attributed to Moscow, and if their behavior influenced the outcome, it makes Russia responsible for a disaster not only in the United States but in the world.
The disaster is named Trump.
Assuming this Russian engagement by way of what they evidently call 'active measures' occurred is, first of all, an empirical matter of gathering evidence and reaching persuasive conclusions.
Assuming the allegations are to some extent validated, it hardly matters whether by what means the interference was accomplished, whether done by cyber technology, electronic eavesdropping, dirty tricks, secret financial contributions, or otherwise.
What is diversionary and misleading is to foster the impression that the Russians breached solemn rules of international law by disrupting American democracy and doing their best to get Trump elected or weaken the Clinton presidency should she have been elected.
The integrity of American democratic procedures may have been Read the rest of this entry »
The Dismal Cartography of the Pre-Fascist State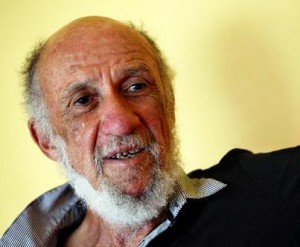 January 25, 2017
Points of Departure
Listening to Donald Trump's inaugural speech on January 20th led me to muse about what it might mean to live in a pre-fascist state. After reflecting on key passages and conversations with friends, I came to the view that all the elements were in place, although set before us with the imprecision of a demagogue.
Yet I do not doubt that there are many ideologues waiting in the wings, perhaps now comfortably situated in the West Wing, ready to cover the conceptual rough spots, and supply an ideological overlay, and add the semblance of coherence.
Considering the daily outrages emanating from the White House since the inaugural jolt, the coming years will be rough riding for all of us, with many cruelties being readied for those most vulnerable.
Of course, the Woman's March on January 21st was temporarily redemptive, and if such energy can be sustained potentially transformative. It is odd to contemplate, but there just may be tacit and effective cooperation between the national security deep state and a progressive populism converging around their divergent reasons for being deeply opposed to the shock and awe of the Trump presidency. Trump may invent 'alternative facts' to restore his narcissistic self-esteem, but when it comes to program he has sadly so far been true to his word! This alone should encourage a unified, energetic, and determined opposition. If the Tea Party could do it, why can't we?
The Pre-Fascist Moment
First, it is necessary to set forth the case for viewing Trump's Inaugural Address as a pre-fascist plea:
1) Locating power and legitimacy in the people, but only those whose support was instrumental in the election of the new president; the popular majority that were opposed are presumed irrelevant, or worse;
2) Denigrating the political class of both political parties as corrupt and responsible for the decline of the country and the hardships inflicted on his followers;
3) Presuming mass and unconditional trust in the great leader who promises a rupture with the past, Read the rest of this entry »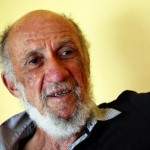 By Richard Falk
December 3, 2016
In recent months the Turkish President, Recep Teyipp Erdoğan, and his principal advisors have not made it a secret that they are reconsidering Turkey's relations with neighbors, with the countries of the region, and with leading geopolitical actors.

The Early Agenda of AKP
When the Justice and Development Party (AKP) came to power in 2002 it set about almost immediately to fashion a post-Cold War foreign policy based on the idea that it was time to supersede the Cold War posture of almost total Turkish deference to the United States, especially within NATO and bipolar contexts, and depict a conception of Turkish interests developed in Ankara rather than adhere to Washington's blueprint. In its early period of national leadership, the AKP seemed to pursue four interrelated international goals:
– resolve the Cyprus conflict;
– give priority to seeking full membership in the European Union (EU);
- improve diplomatic and political relations with Arab World;
- seek continuity in U.S./NATO/EU relations, but with overall independence.
During the Foreign Ministry of Abdullah Gul, reflecting and incorporating some of Ahmet Davutoğlu ideas and his ambitious conception of the proper Turkish international role, this new assertiveness of Turkish foreign policy achieved with impressive results. Turkey's signature approach of 'Zero Problems with Neighbors' (ZPN) was initially seen as the adoption of a regional conflict-resolving perspective, and given early credibility by transforming relations with Syria from hostility to harmony.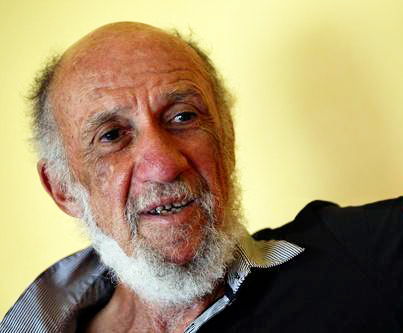 By Richard Falk
I am republishing my review essay that appeared in International Dialogue: A Multilateral Journal of World Affairs 6:2016.
It discusses two excellent studies of humanitarian intervention, a post-colonial trope allowing the United States and West Europeans to feel morally satisfied while projecting military power to distant lands, often with devastating consequences for the people being protected, and sometimes, even being rescued from tyranny and brutal repression.
In some respects, what progressive critics call 'regime-change' the champions of such policy like the terminology of 'humanitarian intervention,' or even better, 'Responsibility to Protect' or R2P.
Donald Trump interestingly portrayed Hillary Clinton accurately as a regime-change advocate, and pledged not to make such mistakes if elected. We will wait, see, and hope that at least this time, he means what he says.
The Middle East has been the testing ground for this 'new geopolitics' but its antecedents can be traced back several centuries as the Klose edited collection of essay clearly demonstrates.
Both studies are notable for highlighting the non-humanitarian motivations that accompany such undertakings, which are often hidden from public view, and need to be highlighted to comprehend this latest twist in the conduct of international relations.]
Fabian Klose (ed).
The Emergence of Humanitarian Intervention: Ideas and Practice from the Nineteenth Century to the Present
Cambridge University Press, 2016. 364pp.
Rajan Menon
The Conceit of Humanitarian Intervention
Oxford University Press, 2016. 235pp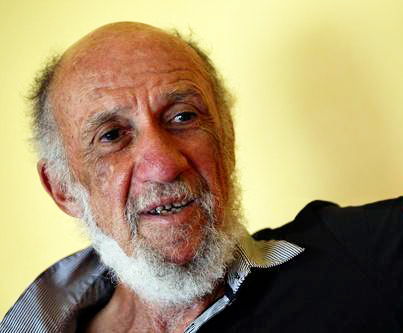 By Richard Falk
November 6, 2016
It is not often that Medea Benjamin, the charismatic founder of Code Pink, offers us her insight into a troublesome American reality that is almost simultaneously confirmed by the New York Times, the virtual bible for secular liberals in the United States.
Yet it happened, most surprisingly, in a positive portrayal of one thin slice of Trump loyalists – veterans of recent foreign wars.
Medea reports on a conversation with such a veteran on a train out West, and was impressed that he felt Clinton much more likely than Trump to get Americans killed in a future distant war disconnected from any reasonable defense of the homeland.
The New York Times in a front-page feature article reached this same plausible conclusion on the basis of a wider scan of relevant evidence.
Here are two disturbing realities Read the rest of this entry »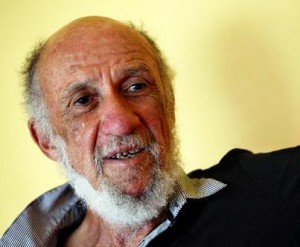 By Richard Falk
August 10, 2016
Prefatory Note
An earlier version was published by Middle East Eye on August 10, 2016. It seems so important at this time for the sake of the future of Turkey that the West look at the country and its political circumstances in a far more balanced way than how the situation has been portrayed since the coup. How to explain this imbalance is another matterthat should be explored at some point, but for now is largely put aside.
Much uncertainty remains in Turkey, but there is enough evidence of positive tendencies to raise a tentative banner of hope. Being a witness to the political atmosphere in Turkey that has emerged after the failed coup of July 15th puts me at odds with the secular consensus in the West, which looks up at the sky and sees only dark, ominous clouds of human rights abuse and autocratic leadership.
What I have experienced and observed so far is quite different, a sky with much blue in it.
There are two opposed, although overlapping, tendencies present that seemed to be responsive to the political priorities that top the post-coup government agenda: sustaining the anti-coup unity by shifting political gears within the AKP leadership circles in the direction of "inclusive democracy" and pragmatism, and with it, a retreat from the polarizing claims of "majoritarian democracy" that greatly intensified after the 2011 national elections and were particularly evident in the clumsy, unacceptable way the Turkish government handled the Gezi Park demonstrations two years later.
The most important concrete embodiment of this post-15 July move toward inclusiveness has been a series of initatives intended to create a common front between the three leading political parties in the country, including the CHP (secular mainstream) and MHP (nationalist rightest) opposition parties.
This has been reinforced by several other developments, Read the rest of this entry »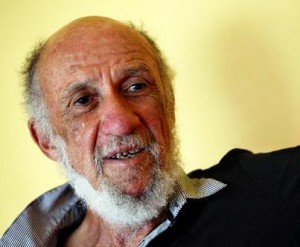 By Richard Falk
The Case for Disengagement
A few years ago Barack Obama made much of an American pivot to East Asia, a recognition of China's emergence and regional assertiveness, and the related claim that the American role in Asia-Pacific should be treated as a prime strategic interest that China needed to be made to respect.
The shift also involved the recognition by Obama that the United States had become overly and unsuccessfully engaged in Middle Eastern politics creating incentives to adjust foreign policy priorities. The 2012 pivot was an overdue correction of the neocon approach to the region during the presidency of George W. Bush that reached its climax with the disastrous 2003 intervention in Iraq, which continues to cause negative reverberations throughout the region.
It was then that the idiocy of 'democracy promotion' gave an idealistic edge to America's military intervention and the delusion prospect of the occupiers receiving a warm welcome from the Iraqi people hit a stone wall of unanticipated resistance.
In retrospect, it seems evident that despite the much publicized 'pivot' the United States has not disengaged from the Middle East. Its policies are tied as ever to Israel, and its fully engaged in the military campaigns taking place in Syria and against DAESH.
In a recent article in The National Interest, Mohammed Ayoob, proposes a gradual American disengagement from the region. He makes a highly intelligent and informed strategic interest argument based on Israel's military superiority, the reduced Western dependence on Gulf oil, and the nuclear agreement with Iran.
In effect, Ayoob convincingly contends that Read the rest of this entry »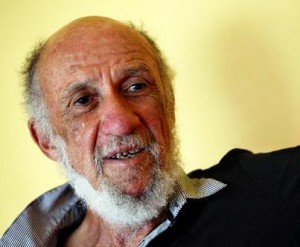 By Richard Falk
Prefatory Note
I am posting some reflections on Gerry Spence's Police State, an ominous book, finely wrought, that we should all read. Besides being my close friend, Gerry is a lawyer par excellence, as well as being someone possessed of deeply artistic, humanistic, and ethical disposition. The book pertains to the situation here in America, but as recent events in Paris, San Bernidino, and Colorado Springs confirm, we are in danger of moving without realizing it toward some kind of 'global police state,' all in the name of security, trampling on the rights and self-esteem of billions of people and extinguishing the freedom of all. Such a devastating scenario cannot be separated from the predatory features of global capitalism in its present neoliberal phase.
Gerry Spence
Police State: How America's Cops Get Away with Murder
New York: St. Martin's Press, 2015
$27.99 hardcover
Amazon $19.43; Kindle $14.99.
In an America gripped by one story after another of culpable police violence, it is hard to imagine a more timely book than Police State. Not only is the topic of urgent relevance, the author is supremely qualified by a long life of experience and reflection to give us an authoritative bird's eye view.
Gerry Spence, a trial lawyer par excellence, with the extraordinary credential of never having lost a criminal case, which is some achievement, considering that he has been practicing law for well over half a century. Here on the West Coast, splitting his residence between native Wyoming and California, Spence is as close to being a celebrity as a lawyer can get.
He was a nightly TV commentator of the notorious O. J. Simpson trial and has been the lead lawyer in a whole series of high profile criminal cases whose vivid style of oratory creates unforgettable impressions on the part of those lucky enough to have Spence on their side or those so unfortunate as to have him as their adversary.
Somehow, Spence also finds time to write novels, publish books of superb photographs, compose poems, and even paint pictures and photomontages that no art gallery would be ashamed to display. Additionally, he founded a Trial Lawyers College in Wyoming that has over the years trained hundreds of criminal defense lawyers to become more effective in judicial settings, not primarily by knowing the law better, but by learning how to win the battle of hearts and minds of juries and judges.
It is Spence's strong conviction that gaining the psychological edge in judicial cases decides many more cases than what is learned in even the best law schools.
In short, Spence is a remarkable polymath who both defies the imperative of specialization that haunts our age and dispenses wisdom in a manner that only a modern folk hero from Wyoming can do. And this is not all. Spence's personality (and ego) overflows any container, whether it be geographic borders or the walls of a courtroom.
Such a vivid and fascinating presence creates a temptation to talk endlessly about this exceptional man rather than the compelling story he is telling in Police State. While struggling to resist the temptation, I should disclose that Gerry Spence is a cherished friend, we share intimacies over lunch whenever we both happen to be in Santa Barbara at the same time, which unhappily for me is not often enough.
We agree on most core issues, and fight about how to interpret the trivial ones, which is I think which is what always allows deep friendship to flourish.
Now to the book Police State. And in this 6 min video Spence talks about the book. Read the rest of this entry »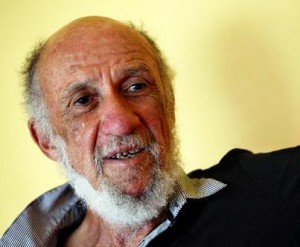 By Richard Falk
A night before the attempted coup of July 15th, in conversation with an elegant secular business leader and permacologist in the seaside town of Yalikavak I was surprised by the intensity of her negativity toward the government, expressed with beguiling charm. She insisted that Turkey had hit rock bottom, that things in the country could not get worse. I felt speechless to respond to such sentiments that struck me as so out of touch with the reality of Turkey.
This woman lives in a beautiful, secluded country house nearby, enjoys an extraordinarily successful career, is associated with a prominent Turkish family, possesses an engaging personality by any measure, and from all appearances lives a harmonious and satisfying modern life of comfort, good works, and human security.
And yet she is totally alienated by the Turkish experience of Erdoğan's prolonged leadership, which she alternatively describes as 'autocratic' and 'Islamic.' I mention her as the foregrounding of the typical mindset encountered among Turkish secular elites, displaced from their positions of control that lasted until the Kemalist hegemony began to weaken, and an outlook that confines political discussion to enclaves of out of touch likemindedness.
When I politely demurred during our dinner, suggesting that while there were justifiable criticisms of the AKP patterns of governance and of Erdoğan's political style, especially since 2011, Turkey when compared with other countries in the region and its own pre-AKP past, and taking some account of a variety of challenges, still offers the region a positive example of what can be achieved by an energetic and ambitious emerging economy under what had been until recently generally stable political conditions.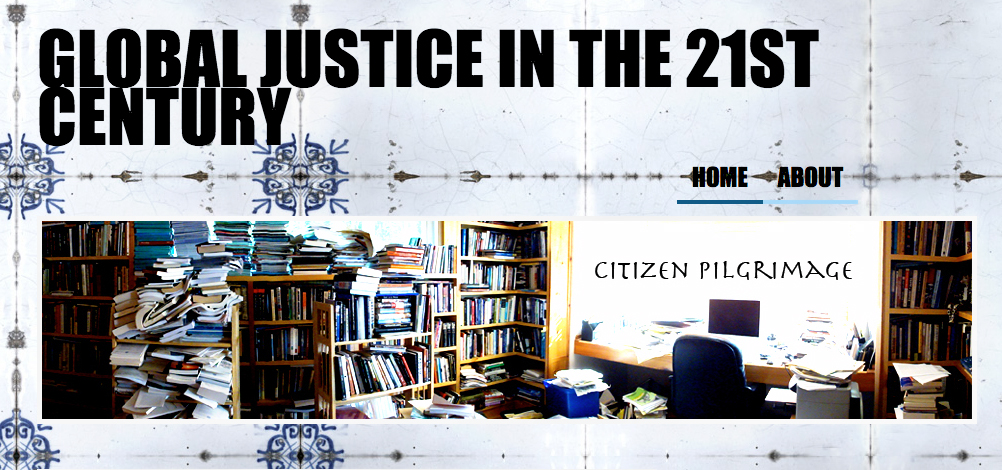 There are heavy costs of various kinds that should be acknowledged along side this somewhat affirmative picture—human rights have been abridged, journalists and academics suppressed who voice strong public criticisms of Erdoğan, and the Turkish state that he leads.
There have also been a variety of charges of corruption and contrary well grounded charges of a 'parallel government' operating under the secretive authority of the Hizmet movement led by 'the man in Pennsylvania,' Fetullah Gülen, a mysterious Muslim cleric who preaches a moderate message. He is alleged to be the mastermind of the subversion of the Turkish state, and is accused by Erdoğan as having orchestrated the failed coup, and on this basis, Turkey has formally demanded his extradition to face criminal prosecution.
Arriving in Istanbul in the afternoon of July 15th with the expectation of participating in a conference the next morning held under the auspices of Koç University on the theme "Migration and Securitization of Europe: Views from the Balkan Corridor." Listed in the program as the keynote speaker I felt quite nervous as to whether my prepared remarks captured the intended spirit of the event, but I will never know as an immediate personal impact of the attempted coup was a phone call to our hotel room at 2:00 AM telling us that 'unfortunately' it was necessary to cancel the conference…