Archive for the 'Nuclear Free Zones' Category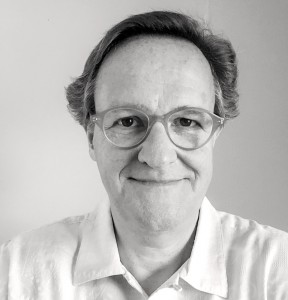 By Jan Oberg
Published on July 8, 2016, the day of the NATO Summit in Warsaw. It's the 5th in the TFF Series "The New Cold War"
Russia and NATO have offensive capacities and MIMACs (Military-Industrial-Media-Academic Complex) but NATO's is a much larger potential threat to Russia than the other way around
Why does an alliance with such an overwhelming superiority shout and scream and see ghosts on the horizon when, in reality, there are none?
Why does it seem to be intellectually unable to see things from the side of its opponent? Is the show of strength in reality a sign of weakness?
*
A threat consists of two main things: An intention to do something negative to you + a capability to actually carry it through – thus I + C.
Whenever NATO S-G Stoltenberg – a person who has gone through a serious personality change – speaks, he says nice things like: NATO does not seek confrontation and none of its moves are directed at Russia. NATO countries just have to protect themselves against Russia which they see as a threat.
Typically the talk is about an actor, a country, a leader – not about issues or trends that challenge the Alliance and certainly not that its own war adventures have weakened it in moral and legitimacy terms.
On their own side, NATO leaders buy none of – similar – Russian peace rhetorics. If you ask them why, they would say: Because as long as the Russians have offensive capabilities, there is also a risk that good/defensive official motives may – within weeks – be turned into an offensive, aggressive stance and we will be attacked. Can't trust them!
But NATO itself excels in offensive projects, plans and capabilities – such as forward positioning, bases, long-range bomber and fighter planes, Ballistic Missile Defense and nuclear weapons – nuclear weapons are by definition never defensive because of their unlimited destructive capacity and because they can, by definition, not be used on one's own territory.
To put it crudely: If you have no aggressive intentions directed at anyone – then scrap your offensive capabilities including long-range, particularly destructive and nuclear weapons and preserve only what can be used for defense – i.e. if you are attacked.
Why should you scrap the offensive elements? Because, no matter what you say about your intentions, the other side will see you as potential aggressive because you offensive weapons can reach them: If you don't plan to come to our territory, then why do you have systems that can reach our territory and create unspeakable destruction on our people and culture??
Upholding offensive arsenals is a clear indicator of the possibility that officially stated defensive intentions can change to the opposite – how should NATO otherwise feel threatened by today's Russia?
The eternal but non-credible threat needed by MIMAC
There are good-hearted people who believe that countries have competent experts who along a series of indicators measure and judge which security challenge are waiting in the future – and a series analyses of the threat towards their country on this or that time horizon.
The probability of each threat is also evaluated – to help politicians with limited budgets to allocate money to guard against some 'realistic' but not all possible/thinkable threats.
The – again very good-hearted – people believe that politicians and the industry then decide about the appropriate national defence, the necessary minimum of what we call a (military) defence policy and other measures to meet the challenges.
Unfortunately, as has been known since the last 50 years – except to politicians and the media – this description of security politics has nothing to do with reality.
Here is how it works, instead. Read the rest of this entry »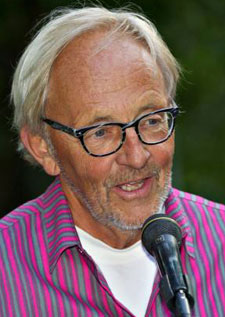 By Gunnar Westberg
During the years since the end of the Cold War, Peter Handberg – a writer and translator – has travelled many times in the Baltic states, Estonia, Latvia and Lithuania. He has visited many sites where nuclear weapons were kept at the time, ready to destroy the world.
Handberg has also spoken to military officers who once watched over these instruments of Armageddon. He has written an important book on the subject, Undergångens skuggor (Shadows of Doom). The book is not translated but a documentary film is planned.
He has just led a group of people from Sweden to some of these bases, abandoned since 1987. We were about ten physicians from the Swedish section of International Physicians for the Prevention of Nuclear War (IPPNW) and ten others – historians, people with an interest in the Baltic states, etc..
I learnt three important facts, from the book and be visiting these sites:
1. The size of the Soviet nuclear complex in these small Baltic states was enormous; there were at least 35 bases.
2. The officers who watched over the missiles were, especially in 1983, convinced that an American attack would come and they expected to launch their missiles.
3. There were at some of these bases, in the sixties but also much later, short distance missiles with a range of not more than 600 km, enough to reach Southern Finland and Eastern Sweden only. They carried a large number of bombs, mostly of 100 kt effect, or about six Hiroshima bombs.
The reason "neutral" Sweden was targeted was that a US attack with bomb planes carrying nuclear weapons was expected to come also over Sweden, possibly using Swedish airfields.
Maybe that was correct: Sweden would have been used as a platform for an American nuclear attack on the Soviet Union. Such a scenario is described by Thomas Reed, once head of US Air Force, in his book At the Abyss.
Reed was a US defence analyst who in the eighties participated in the selection of enemy targets in the strategic plane called SIOP.
I can not avoid comparing this piece of history to the situation today: Sweden's government is moving ever closer to NATO and has – through the Host Country Agreement – prepared for NATO bases in the country and thereby – potentially at least – for an attack to be carried out by NATO from Swedish territory.
We Swedes are making ourselves a target.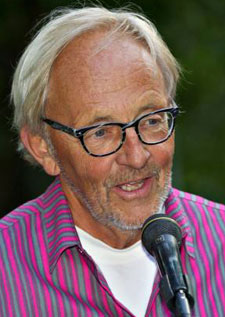 By Gunnar Westberg
The proposition that nuclear weapons can be retained in perpetuity and never used – accidentally or by decision – defies credibility".
Other serious close calls
In November 1979, a recorded scenario describing a Russian nuclear attack had been entered into the US warning system NORAD. The scenario was perceived as a real full-scale Soviet attack. Nuclear missiles and bombers were readied. After six minutes the mistake became obvious. After this incident new security routines were introduced.
Despite these changed routines, less that one year later the mistake was repeated – this time more persistent and dangerous. Zbigniew Brzezinski, the US national security adviser, was called at three o'clock in the morning by a general on duty. He was informed that 220 Soviet missiles were on their way towards the USA. A moment later a new call came, saying that 2,200 missiles had been launched.
Brzezinski was about to call President Jimmy Carter when the general called for a third time reporting that the alarm had been cancelled.
The mistake was caused by a malfunctioning computer chip. Several similar false alarms have been reported, although they did not reach the national command.
We have no reports from the Soviet Union similar to these computer malfunctions. Maybe the Russians have less trust in their computers, just as Colonel Petrov showed? However, there are many reports on serious accidents in the manufacture and handling of nuclear weapons.
I have received reliable information from senior military officers in the Soviet Union regarding heavy use of alcohol and drugs among the personnel that monitor the warning and control systems, just as in the USA.
The story of the "Norwegian weather rocket" in 1995 is often presented as a particularly dangerous incident. Russians satellites warned of a missile on its way from Norway towards Russia. President Yeltsin was called in the middle of the night; the "nuclear war laptop" was opened; and the president discussed the situation with his staff. The "missile" turned out not to be directed towards Russia.
I see this incident as an indication that when the relations between the nuclear powers are good, then the risk of a misunderstanding is very small. The Russians were not likely to expect an attack at that time.
Indian soldiers fire artillery in northernmost part of Kargil region
Close calls have occurred not only between the two superpowers. India and Pakistan are in a chronic but active conflict regarding Kashmir. At least twice this engagement has threatened to expand into a nuclear war, namely at the Kargil conflict in 1999 and after an attack on the Indian Parliament by Pakistani terrorists in 2001.
Both times, Pakistan readied nuclear weapons for delivery. Pakistan has a doctrine of first use: If Indian military forces transgress over the border to Pakistan, that country intends to use nuclear weapons.
Pakistan does not have a system with a "permissive link", where a code must be transmitted from the highest authority in order to make a launch of nuclear weapons possible. Military commanders in Pakistan have the technical ability to use nuclear weapons without the approval of the political leaders in the country. India, with much stronger conventional forces, uses the permissive link and has declared a "no first use" principle.
The available extensive reports from both these incidents show that the communication between the political and the military leaders was highly inadequate. Misunderstandings on very important matters occurred to an alarming degree. During both conflicts between India and Pakistan, intervention by US leaders was important in preventing escalation and a nuclear war. Read the rest of this entry »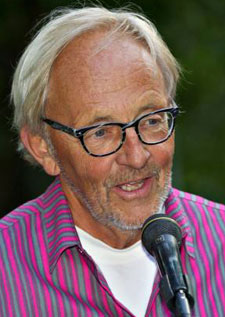 By Gunnar Westberg
The proposition that nuclear weapons can be retained in perpetuity and never used – accidentally or by decision – defies credibility".
This unanimous statement was published by the Canberra Commission in 1996. Among the commission members were internationally known former ministers of defense and of foreign affairs and generals.
The nuclear-weapon states do not intend to abolish their nuclear weapons. They promised to do so when they signed the Nuclear Non-Proliferation Treaty (NPT) of 1970.
Furthermore, the International Court in The Hague concluded in its advisory opinion more than 20 years ago that these states were obliged to negotiate and bring to a conclusion such negotiations on complete nuclear disarmament.
The nuclear-weapon states disregard this obligation. On the contrary, they invest enormous sums in the modernization of these weapons of global destruction.
It is difficult today to raise a strong opinion in the nuclear-weapon states for nuclear disarmament. One reason is that the public sees the risk of a nuclear war between these states as so unlikely that it can be disregarded.
It is then important to remind ourselves that we were for decades, during the Cold War, threatened by extinction by nuclear war. We were not aware at that time how close we were.
In this article I will summarize some of the best-known critical situations. Recently published evidence shows that the danger was considerably greater than we knew at the time.
The risk today of a nuclear omnicide – killing all or almost all humans – is probably smaller than during the Cold War, but the risk is even today real and it may be rising. That is the reason I wish us to remind ourselves again: as long as nuclear weapons exist we are in danger of extermination.
Nuclear weapons must be abolished before they abolish us.
Stanislav Petrov: The man who saved the world
1983 was probably the most dangerous year for mankind ever in history. We were twice close to a nuclear war between the Soviet Union and the USA. But we did not know that.
The situation between the USA and the Soviet Union was very dangerous. In his notorious speech in March 1983, President Reagan spoke of the "Axis of Evil" states in a way that seriously upset the Soviet leaders. The speech ended the period of mutual cooperation, which had prevailed since the Cuba Missile Crisis.
In the Soviet Union many political and military leaders were convinced that the USA would launch a nuclear attack. Read the rest of this entry »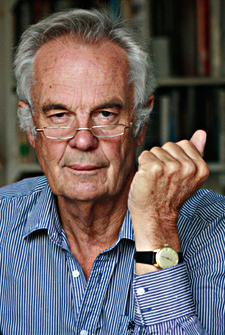 By Jonathan Power
Lund, Sweden, May 26, 2016
Introduction
By Jan Oberg
President Barack Obama visits Hiroshima on May 27; it's the first time since the U.S. used nuclear weapons on Hiroshima and Nagasaki in August 1945 that a sitting U.S. president visits Hiroshima
It is known that he will not apologize for the crime that killed and crippled about a quarter of a million innocent people.
Disturbingly, the White House has also announced that he will "not have the time" to meet any victims, the Hibakusha.
According to Time he shakes off the ethical dimension of this unique mass killing by stating that "it is important to recognize that in the midst of war, leaders make all kinds of decisions"(!)
His commitment to peace and a nuclear weapons-free world has been an utter failure, according to TFF Associate Jonathan Power.
And it seems that Obama will not use this unique opportunity to show any moral leadership or this last chance to announce even the smallest step in the direction of what the huge majority of the world's people want: living in a more peaceful world with fewer and, eventually, no nuclear weapons.
Jonathan Power starts out in Hiroshima
"We were standing in Hiroshima looking at a stone wall. All there was to see was a shadow of a man. Read the rest of this entry »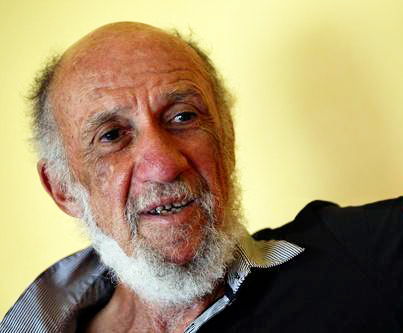 By Richard Falk
In Prague, Obama significantly noted that "..as the only nuclear power to have used a nuclear weapon, the United States has a moral responsibility to act." [emphasis added]
In the 1996 Advisory Opinion of the International Court of Justice (ICJ) on the legality of the threat or use of nuclear weapons, the judges unanimously concluded that there was a legal responsibility to seek nuclear disarmament with due diligence. The language of the 14-0 ICJ finding is authoritative: "There exists an obligation to pursue in good faith and bring to a conclusion negotiations leading to nuclear disarmament in all aspects under strict and effective international control."
In other words, there is a legal as well as a moral responsibility to eliminate nuclear weapons, and this could have made the Prague call for a world without nuclear weapons more relevant to present governmental behavior.
The Prague speech while lauding the NPT never affirmed the existence of a legal responsibility to pursue nuclear disarmament. In this respect an official visit to Hiroshima offers Obama a golden opportunity to reinvigorate his vision of a world without nuclear weapons by bringing it down to earth.
Why is this? Read the rest of this entry »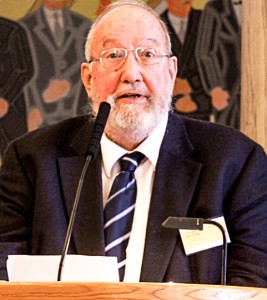 Review of John Avery's book by Dorothy Guyot
A Scientist Presses for Action on Many Fronts: A review of the book
The Need for a New Economic System
By John Scales Avery
Selected Works Volume 1, 291 pages
Irene Publishing
Sparsnäs, Sweden 2015
The Need for a New Economic System by John Scales Avery is an important book for everyone concerned over the future of humanity. The urgent voice of the book stems from Dr. Avery's seeing the discontinuity between the loving care that people bestow on their children and their failure to reduce the harm to their children from a destructive economic system, climate change, resource depletion, and war.
This book of advocacy demonstrates the need for solutions to problems created under the present economic system. Political-economic analyses of the causes of the problems and of solutions are outside of the scope of the book. Scattered through the book are a few general policy suggestions. At the center is Avery's assessment sector by sector of the critical problems that must be solved to avert disasters.
The book first demonstrates the impossibility of sustaining growth economies on our finite planet. The central three chapters analyze the damage from climate change and war. Globalization, population growth, and the food crisis are the last problems Avery analyzes.
He builds toward his conclusions by sketching the nineteenth century cooperative movement and Gandhian economics. The concluding chapter revisits the problems to advocate change.
The premise of the book is that when people face up to the extent and nature of world problems, people can act creatively and effectively.
John Avery is thinker and writer. Read the rest of this entry »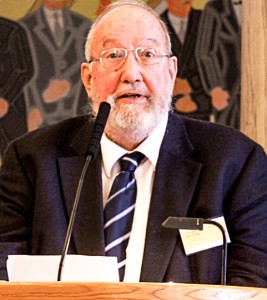 John Scales Avery
John Scales Avery received a B.Sc. in theoretical physics from MIT and an M.Sc. from the University of Chicago. He later studied theoretical chemistry at the University of London, and was awarded a Ph.D. there in 1965.
He is now Lektor Emeritus, Associate Professor, at the Department of Chemistry, University of Copenhagen.
Fellowships, memberships in societies
Since 1990 he has been the Contact Person in Denmark for Pugwash Conferences on Science and World Affairs. Member of the Danish Peace Commission of 1998. Technical Advisor, World Health Organization, Regional Office for Europe (1988- 1997). Chairman of the Danish Peace Academy, April 2004-.
You'll find a lot about this eminent scholar at Wikipedia. Avery is also a leading peace researcher and activist – "Since 1990, Avery has been the Contact Person for Denmark the Pugwash Conferences on Science and World Affairs. In 1995, Avery was part of a group that shared in the Nobel Peace Prize for their work in the 1990s in organizing the Pugwash Conferences on Science and World Affairs.
In 1998, Avery was elected to the Danish Peace Commission. During the years 1988-97, Avery was the Technical Advisor at the World Health Organization, Regional Office for Europe. In 2004, Avery became the Chairman of the Danish Peace Academy.
In his usual humble and plain style John tells the story of his life – his personal life, his scholarly life and his peace life – here.
Publications
Dr. Avery seems to have ben writing day and night throughout his life – here is his amazing list of books, chapters and articles on world affairs.
In early 2016, Irene Publishing – run by TFF Associates Jørgen Johansen and Majken Jul Sørensen – published Avery's Collected Essays as well as The Need For A New Economic System.
John joined TFF as TFF Associate in March 2016.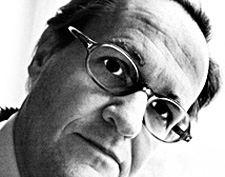 By Jan Oberg
Please try Google "Gulf states want nuclear weapons against Iran – Israel " and only one Western mainstream media will appear, an excellent article by The Telegraph's Raf Sanchez in Jerusalem.
The only other media carrying the story is Russia Today and Vigilant Citizen and MintPress News also carries the story and offers a wider background
What is this about?A new coalition?
So the usual Western media filter, meaning it must be interesting. And it is a quite sensational story: Saudi Arabia and Israel are up to a nuclear mischief against a country that has just been prevented from acquiring nuclear weapons by means of a huge legally binding document, UN Security Council endorsement and extremely tight monitoring mechanism. What's it about?
It's about Israel's defence minister Moshe Ya'alon saying in public at the recent Munich conference that Arab states are "not willing to sit quietly with Iran on the brink of a nuclear bomb".
He thinks that Iran was liable to break the agreement as their economic situation improves with the lifting of international sanctions. Ya'alon is quoted as saying that "I speak about the Gulf states and North African states too…For them, Iran and the Muslim Brotherhood are the enemy. Iran is the bad guy for us and for the Sunni regimes. They are not shaking hands [with Israelis] in public, but we meet in closed rooms."
So not only Jordan's monarchy and Egypt's dictatorship but also Gulf and North African states: A coalition lead by Saudi Arabia and Israel – Israel as the only nuclear weapons power in the region and Saudi Arabia as the most likely next nuclear weapons state.
For much too long the world's attention has been on Iran's imagined nuclear weapons, not on the dozens or hundreds real nukes that Israel possesses as a non-member of which is the Non-Proliferation Treaty (NPT).
One can say that Israel and Saudi Arabia lost the political battle against the nuclear deal with Iran concluded with the five permanent UNSC members and Germany last year – and now will do their utmost to use Iran's non-nuclear weapons status as a pretext for others going nuclear against, predominantly, Iran.
Propaganda hysteria dominates in an age where knowledge plays a diminishing role
The problem for them, however, is that Iran will be difficult to sell as a real threat – but we live of course in Read the rest of this entry »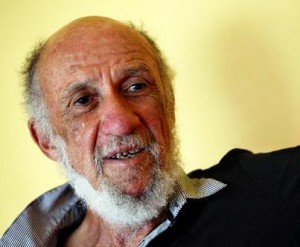 By Richard Falk, David Krieger and Robert Laney
Prefatory Note
What follows here is An Open Letter to the American People: Political Responsibility in the Nuclear Age. It was jointly written by Richard Falk in collaboration with David Krieger and Robert Laney. The three of us have been long connected with the Nuclear Age Peace Foundation, NAPF.
The NAPF focuses its effort on the menace posed by nuclear weaponry and the urgency of seeking nuclear disarmament. The nuclear agreement with Iran and the North Korean nuclear test explosion are reminders of the gravity of the issue, and should serve as warnings against the persistence of complacency, which seems to be the prevailing political mood judging from the policy debates that have taken place during the early stages of the 2016 presidential campaign.
This complacency is encouraged by the media that seems to have forgotten about nuclear dangers since the end of the Cold War, except for those concerned with proliferation of the weaponry to countries hostile to the United States and the West (Iran, North Korea).
Our letter proceeds on the assumption that the core of the problem is associated with the possession, development, and deployment of the weaponry, that is, with the nine nuclear weapons states. The essence of a solution is to eliminate existing nuclear weapons arsenals through a phased, verified process of nuclear disarmament as legally mandated by Article VI of the Non-Proliferation Treaty (1968).
We would be grateful if you could help us reach the widest possible audience through reposting and dissemination via social media networks.*
• •
Dear fellow citizens:
By their purported test of a hydrogen bomb early in 2016, North Korea reminded the world that nuclear dangers are not an abstraction, but a continuing menace that the governments and peoples of the world ignore at their peril. Even if the test were not of a hydrogen bomb but of a smaller atomic weapon, as many experts suggest, we are still reminded that we live in the Nuclear Age, an age in which accident, miscalculation, insanity or intention could lead to devastating nuclear catastrophe.
What is most notable about the Nuclear Age is that we humans, by our scientific and technological ingenuity, have created the means of our own demise. The world currently is confronted by many threats to human wellbeing, and even civilizational survival, but we focus here on the particular grave dangers posed by nuclear weapons and nuclear war.
Even a relatively small nuclear exchange between India and Pakistan, with each country using 50 Hiroshima-size nuclear weapons on the other side's cities, could result in a nuclear famine killing some two billion of the most vulnerable people on the planet. A nuclear war between the U.S. and Russia could destroy civilization in a single afternoon and send temperatures on Earth plummeting into a new ice age.
Such a war could destroy most complex life on the planet. Despite the gravity of such threats, they are being ignored, which is morally reprehensible and politically irresponsible.
We in the United States are in the midst of hotly contested campaigns to determine the candidates of both major political parties in the 2016 presidential faceoff, and yet none of the frontrunners for the nominations have even voiced concern about the nuclear war dangers we face. This is an appalling oversight. It reflects the underlying situation of denial and complacency that disconnects the American people as a whole from the risks of use of nuclear weapons in the years ahead.
This menacing disconnect is reinforced by the media, Read the rest of this entry »