Archive for the 'Nuclear Free Zones' Category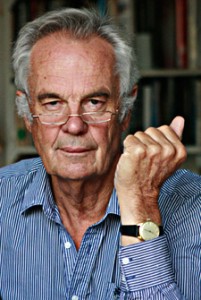 By Jonathan Power
Does President Donald Trump (aka "Fire and Fury") know what a nuclear war would be like?
I ask the question because President Roland Reagan confessed he did not until he decided to look at some movies (once an actor, he was a cinema man), like "On the Beach" that depicted a nuclear war. The exercise changed his thinking and he became an anti-nuclear weapons militant. Together with Soviet President Mikhail Gorbachev they cut their nuclear stockpiles sharply.
They also came near an agreement to destroy all their nuclear weapons.
The blasts at the end of the Second World War in Hiroshima and Nagasaki can now be repeated hundreds of thousand times. The remains would not just be the broken arches of the Caesars, the abandoned viaducts and moss-covered temples of the Incas, the desolation of one of the pulsating hearts of Europe, Dresden, but millions of square miles of uninhabitable desolation and a suffering which would incorporate more agony than the sum of past history.
It would be a time when the living would envy the dead and it would be a world which might well have destroyed the legacy of law, order and love that successive generations have handed over the centuries to one another. Read the rest of this entry »
By Jan Oberg
Lund, Sweden – Hiroshima Day, August 6, 2017
Welcome to the Nuclear Denial Party!!
Since marketing, omitted and fake news have – to a worrying extent – replaced knowledge and ethics, why not celebrate that the media have omitted every mention of Hiroshima Day today?
Why not celebrate that all the responsible NATO countries and all other (less responsible) nuclear powers refuse to work for a nuclear ban and abolition as well as for general and complete disarmament?  
Why not celebrate the decade-long self-deception that we can stop nuclear proliferation while being silent about nuclear possession?
Why not recognise with joy that there is an evil terrorism such as ISIS that we must fight and a good terrorism called 'nuclear balance of terror' that we must embrace – and that killing a few in the Middle East is much worse than planning to kill millions upon millions of innocent civilians worldwide and for a surely noble cause?
Why not laud the politico-media trick that the world's attention is on non-nuclear Iran and not on nuclear Israel?
Why not appreciate the moral victory that we have – as civilisation – made slavery illegal, abolished absolute monarchy and put cannibalism behind us but – thank God! – haven't given up the ultimate, death-and-destruction Omnicide weapons?
Why not feel good that Trump, Putin, Jinping, Macron, May etc. all play God and take the best care of the rest of us by deciding whether or not to continue project Humanity? They are all reliable, rational and moral leaders, so why not just be happy that we don't have to worry!
Why not be grateful that there have been no more drunk commanders in nuclear facilities, panicking leaders, false nuclear warnings, technical failures, deficient floppy disk computers and no more nukes dropped inadvertently than we have heard of?
And why not, finally, see how fortunate it is that no referendum has ever been held by citizens in nuclear states. I mean, if the people had been allowed to say 'No!' we had hardly been so safe as we are today and instead had wasted trillions of dollars on making the world a better place for us all.
So, at the end of the day why should we not celebrate that – in spite of all this stupidity, immorality and nuclear dictatorship – 72 years into the Nuclear Age you and I are still alive?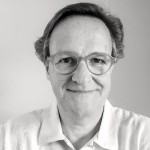 By Jan Oberg
TFF PressInfo # 421
June 30, 2017
You're probably an avid consumer of news and reports in one or more daily media – local, national or global. You want to be well-informed and say interesting things when you meet friends and colleagues.
And you certainly don't want to find out that you've been taken for a ride by fake news, half-truths, bias or omissions by media that you trusted because you thought you could.
Now ask yourself whether you remember to have seen one or more of these essentially important initiatives and reports recently, all pertaining to nuclear weapons, the risk of nuclear war and advocacy of nuclear abolition:
1) That a large majority of UN members have drafted a treaty that shall declare nuclear weapons illegal, once and for all?
If not, go here and enlighten yourself on one of the most constructive and visionary initiatives in today's otherwise gloomy world situation.
2) That a conference is taking place these very days about that goal and its process?
If not, go here.
3) That a scary new film shows why Americans should be very nervous about nuclear arsenals?
If not, go here.
4) That the Marshall Islands filed a lawsuit against all 9 nuclear weapons states for failing to comply with their international legal obligations?
If not, go here and see how the smallest actor of all took responsibility on behalf of 7 billion people.
5) That the Nuclear Crisis Group advocates – just a couple of days ago – that steps be taken urgently to de-escalate nuclear flash point such as NATO-Russia and North Korea?
It consists of predominantly former nuclear weapons commanders, ambassadors and scholars, mostly American
If not, go here – this report has not be mention by one single mainstream/make-believe media!
6) That there is an open letter written to Trump and Putin, meeting in Hamburg soon, urging them to declare that a nuclear war can't be won and must never be fought and to cooperate on a series of other issues?
If not, go here – they are politicians, ministers and ambassadors from the US, Russia, Germany and England.
How many of these had you any knowledge about? Read the rest of this entry »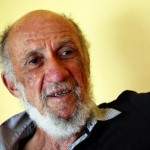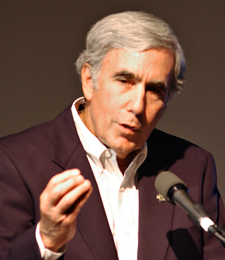 By Richard Falk* and David Krieger**
TFF PressInfo # 420
June 30, 2017
Prefatory Note
This jointly authored essay was initially published in The Hill on May 30, 2017 under the title, "Averting the Ticking Time Bomb of Nukes in North Korea." We did not choose such a title that is doubly misleading: our contention is not that North Korea is the core of the problem, but rather the retention of nuclear weapons by all of the states pose both crises in the context of counter-proliferation geopolitics and with respect to the possession, deployment, and development of the weaponry itself; a second objection is with the title given the piece by editors at The Hill.
While acknowledging the practice of media outlets to decide on titles without seeking prior approval from authors, this title is particularly objectionable. The term 'nukes' gives an almost friendly shorthand to these most horrific of weapons, and strikes a tone that trivializes what should be regarded at all times with solemnity.
Alarmingly, tensions between the United States and North Korea have again reached crisis proportions. The United States wants North Korea to curtail any further development of its nuclear weapons program, as well as to stop testing its missiles. North Korea evidently seeks to bolster its security by acquiring a sufficiently robust deterrent capability to discourage an attack by the United States.
The unpredictable leaders of both countries are pursuing extremely provocative and destabilizing patterns of behavior. Where such a dangerous interaction leads no one can now foresee. The risk of this tense situation spiralling out of control should not be minimized.
It is urgent that all governments concerned make a sober reassessment in a timely manner. The following questions need to be addressed:
• What can be done to defuse this escalating crisis?
• What should be done to prevent further crises in the future?
• What could be learned from recurrent crises involving nuclear weapons states?
It is discouraging that the White House continues to rely mainly on threat diplomacy. It has not worked in responding to North Korea's nuclear ambitions for the past few decades, and it is crucial to try a different approach.
Currently, there are mixed signals that such a shift may be underway. President Trump has turned to China, imploring that it use its leverage to induce Kim Jong-un to back down, and has even mentioned the possibility of inviting Kim for crisis-resolving talks. Also relevant and hopeful is the election of Moon Jae-in as the new president of South Korea, and his insistent calls for improved relations with the North.
In the end, no reasonable person would opt for another war on the Korean Peninsula. The only rational alternative is diplomacy. But what kind of diplomacy?
American reliance on threat and punitive diplomacy has never succeeded in the past and is almost certain to fail now. We assuredly need diplomacy, but of a different character.
It is time to abandon coercive diplomacy and develop an approach that can be described as restorative diplomacy. Coercive diplomacy relies on a zero/sum calculus consisting of military threats, sanctions, and a variety of punitive measures. Read the rest of this entry »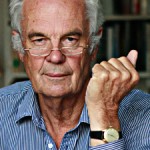 By Jonathan Power
May 16th 2017
During the French election no candidate talked about France's nuclear weapons. In Britain, the subject has been raised in its election in an attempt to undermine the Labour Party leader, Jeremy Corbyn. But the long-time anti-bomb activist compromised his views, saying in effect he was against them but Labour Party policy was for them.
Meanwhile, the Western nations worry and rage about North Korea's nuclear weapons development. There is a lack of principle and honesty as well as an overdose of self-delusion as to their effectiveness as a deterrent in this whole bomb game.
We were standing in Hiroshima looking at a stone wall. All there was to see was a shadow of a man. It had been etched into the wall at the moment of his obliteration by the blinding light of the first atomic bomb. Olof Palme, prime minister of Sweden, stared hard at it. An hour later he had to give a speech as head of the Independent Commission on Disarmament of which I was a member. "My fear," he remarked, "is that mankind itself will end up as nothing more than a shadow on a wall." Read the rest of this entry »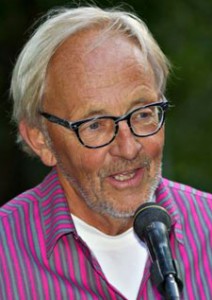 By Gunnar Westberg
TFF Board member
April 17, 2017
North Korea was utterly destroyed in the Korean war. The people of DPRK, the Democratic People's Republic of Korea, are not allowed to forget that USA considered using nuclear weapons against them.
There are frequent exercises when the population is rushed into underground shelters where they have to stay for days. The perceived, and maybe overblown, threats from the South are an effective way in raising support for the political leaders.
The leaders of DPRK believe that their nuclear weapons will deter an attack from the south. Look at Khadafi in Libya, they say, he gave up his nukes and was attacked. Saddam Hussein had no nukes, he was attacked. We shall not give up the nuclear deterrent as long as we are under threat.
In 1991 USA withdraw all nuclear weapons from South Korea. Subsequently North Korea and South Korea signed the Joint Declaration on the Denuclearization of the Korean Peninsula, whereby both sides promised they would "not test, manufacture, produce, receive, possess, store, deploy or use nuclear weapons".
The North Korean nuclear weapons program was mothballed for a longtime. However, the inspections and negotiations were repeatedly interrupted and the whole agreement was several times in jeopardy.
In 1994 the previous US President Jimmy Carter travelled to Pyongyang to meet with DPRK president Kim Il Sung. Read the rest of this entry »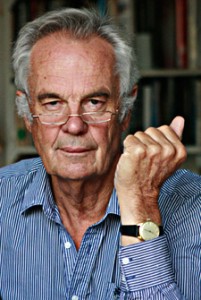 March 14th 2017
Rocket launches galore in North Korea. Colours and flames in the sky. It's all a bit like a peacock spreading his tail.
Murders abound. Is this a butcher's shop- an uncle, a half-brother and a couple of high-placed generals and no doubt others?
Kim Jong-Un, the president, is no Hamlet and murder seems not to give him doubts. The day after he is photographed at some event, smiling the smile of a psychopath who ditched his conscience somewhere at the top of the Alps when he was out for a hike organised by the school in Switzerland he was sent to.
When he was leaving office President Barack Obama warned Donald Trump that the nuclear-armed, rocket-raqueteer, Kim, would be his most immediate foreign policy challenge. But, apart from saying he is prepared to meet Kim, Trump hasn't offered a plan.
The Financial Times in a recent editorial said Kim has bad cards but plays them well. One could add that the US has good cards too but plays them badly – and that goes for three presidents – Bill Clinton, George W. Bush and Barack Obama.
At one time Washington did play a good hand Read the rest of this entry »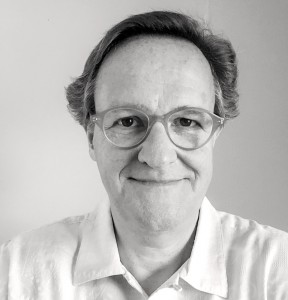 By Jan Oberg
Published on July 8, 2016, the day of the NATO Summit in Warsaw. It's the 5th in the TFF Series "The New Cold War"
Russia and NATO have offensive capacities and MIMACs (Military-Industrial-Media-Academic Complex) but NATO's is a much larger potential threat to Russia than the other way around
Why does an alliance with such an overwhelming superiority shout and scream and see ghosts on the horizon when, in reality, there are none?
Why does it seem to be intellectually unable to see things from the side of its opponent? Is the show of strength in reality a sign of weakness?
*
A threat consists of two main things: An intention to do something negative to you + a capability to actually carry it through – thus I + C.
Whenever NATO S-G Stoltenberg – a person who has gone through a serious personality change – speaks, he says nice things like: NATO does not seek confrontation and none of its moves are directed at Russia. NATO countries just have to protect themselves against Russia which they see as a threat.
Typically the talk is about an actor, a country, a leader – not about issues or trends that challenge the Alliance and certainly not that its own war adventures have weakened it in moral and legitimacy terms.
On their own side, NATO leaders buy none of – similar – Russian peace rhetorics. If you ask them why, they would say: Because as long as the Russians have offensive capabilities, there is also a risk that good/defensive official motives may – within weeks – be turned into an offensive, aggressive stance and we will be attacked. Can't trust them!
But NATO itself excels in offensive projects, plans and capabilities – such as forward positioning, bases, long-range bomber and fighter planes, Ballistic Missile Defense and nuclear weapons – nuclear weapons are by definition never defensive because of their unlimited destructive capacity and because they can, by definition, not be used on one's own territory.
To put it crudely: If you have no aggressive intentions directed at anyone – then scrap your offensive capabilities including long-range, particularly destructive and nuclear weapons and preserve only what can be used for defense – i.e. if you are attacked.
Why should you scrap the offensive elements? Because, no matter what you say about your intentions, the other side will see you as potential aggressive because you offensive weapons can reach them: If you don't plan to come to our territory, then why do you have systems that can reach our territory and create unspeakable destruction on our people and culture??
Upholding offensive arsenals is a clear indicator of the possibility that officially stated defensive intentions can change to the opposite – how should NATO otherwise feel threatened by today's Russia?
The eternal but non-credible threat needed by MIMAC
There are good-hearted people who believe that countries have competent experts who along a series of indicators measure and judge which security challenge are waiting in the future – and a series analyses of the threat towards their country on this or that time horizon.
The probability of each threat is also evaluated – to help politicians with limited budgets to allocate money to guard against some 'realistic' but not all possible/thinkable threats.
The – again very good-hearted – people believe that politicians and the industry then decide about the appropriate national defence, the necessary minimum of what we call a (military) defence policy and other measures to meet the challenges.
Unfortunately, as has been known since the last 50 years – except to politicians and the media – this description of security politics has nothing to do with reality.
Here is how it works, instead. Read the rest of this entry »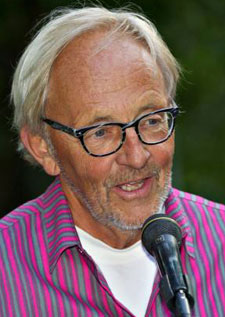 By Gunnar Westberg
During the years since the end of the Cold War, Peter Handberg – a writer and translator – has travelled many times in the Baltic states, Estonia, Latvia and Lithuania. He has visited many sites where nuclear weapons were kept at the time, ready to destroy the world.
Handberg has also spoken to military officers who once watched over these instruments of Armageddon. He has written an important book on the subject, Undergångens skuggor (Shadows of Doom). The book is not translated but a documentary film is planned.
He has just led a group of people from Sweden to some of these bases, abandoned since 1987. We were about ten physicians from the Swedish section of International Physicians for the Prevention of Nuclear War (IPPNW) and ten others – historians, people with an interest in the Baltic states, etc..
I learnt three important facts, from the book and be visiting these sites:
1. The size of the Soviet nuclear complex in these small Baltic states was enormous; there were at least 35 bases.
2. The officers who watched over the missiles were, especially in 1983, convinced that an American attack would come and they expected to launch their missiles.
3. There were at some of these bases, in the sixties but also much later, short distance missiles with a range of not more than 600 km, enough to reach Southern Finland and Eastern Sweden only. They carried a large number of bombs, mostly of 100 kt effect, or about six Hiroshima bombs.
The reason "neutral" Sweden was targeted was that a US attack with bomb planes carrying nuclear weapons was expected to come also over Sweden, possibly using Swedish airfields.
Maybe that was correct: Sweden would have been used as a platform for an American nuclear attack on the Soviet Union. Such a scenario is described by Thomas Reed, once head of US Air Force, in his book At the Abyss.
Reed was a US defence analyst who in the eighties participated in the selection of enemy targets in the strategic plane called SIOP.
I can not avoid comparing this piece of history to the situation today: Sweden's government is moving ever closer to NATO and has – through the Host Country Agreement – prepared for NATO bases in the country and thereby – potentially at least – for an attack to be carried out by NATO from Swedish territory.
We Swedes are making ourselves a target.