Posts Tagged 'nuclear coverage in media'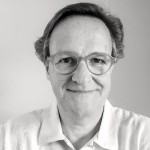 By Jan Oberg
TFF PressInfo # 421
June 30, 2017
You're probably an avid consumer of news and reports in one or more daily media – local, national or global. You want to be well-informed and say interesting things when you meet friends and colleagues.
And you certainly don't want to find out that you've been taken for a ride by fake news, half-truths, bias or omissions by media that you trusted because you thought you could.
Now ask yourself whether you remember to have seen one or more of these essentially important initiatives and reports recently, all pertaining to nuclear weapons, the risk of nuclear war and advocacy of nuclear abolition:
1) That a large majority of UN members have drafted a treaty that shall declare nuclear weapons illegal, once and for all?
If not, go here and enlighten yourself on one of the most constructive and visionary initiatives in today's otherwise gloomy world situation.
2) That a conference is taking place these very days about that goal and its process?
If not, go here.
3) That a scary new film shows why Americans should be very nervous about nuclear arsenals?
If not, go here.
4) That the Marshall Islands filed a lawsuit against all 9 nuclear weapons states for failing to comply with their international legal obligations?
If not, go here and see how the smallest actor of all took responsibility on behalf of 7 billion people.
5) That the Nuclear Crisis Group advocates – just a couple of days ago – that steps be taken urgently to de-escalate nuclear flash point such as NATO-Russia and North Korea?
It consists of predominantly former nuclear weapons commanders, ambassadors and scholars, mostly American
If not, go here – this report has not be mention by one single mainstream/make-believe media!
6) That there is an open letter written to Trump and Putin, meeting in Hamburg soon, urging them to declare that a nuclear war can't be won and must never be fought and to cooperate on a series of other issues?
If not, go here – they are politicians, ministers and ambassadors from the US, Russia, Germany and England.
How many of these had you any knowledge about? Read the rest of this entry »