Archive for the 'Reflections, essays & more' Category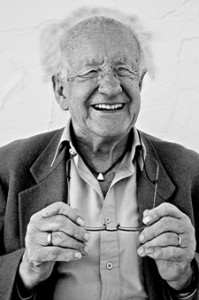 By Johan Galtung
"View" meaning not only a glimpse from above, but a position taken on the world on which the US electorate is now dumping Donald Trump.
That world is today basically multi-polar, maybe with 8 poles: 1) Anglo-America, 2) Latin America-Caribbean, 3) African Unity, 4) Islam-OIC from Casablanca to Mindanao, 5) European Union, 6) Russia more region than state, 7) SAARC from Nepal to Sri Lanka, 8. ASEAN, Australia-New Zealand. [See list of abbreviations with links to the mentioned organisations under the article]
And thre is the multi-regional Shanghai Cooperation Organization, SCO, with China and Russia, Islamic countries, India and Pakistan.
There is a waning state reality, smaller states being increasingly absorbed into regions.
There is a waxing region reality with the above eight; adding West Asian, Central Asian and Northeast Asian regions, maybe eleven.
There is a global reality based on IGOs, inter-governmental organizations, with the United Nations on top; TNCs, the transnational corporations, with the US-based on top so far; and INGOs, international non-governmental organizations, with religions on top.
Now, insert into all of that something concrete from William Blum's Anti-Empire Report #146 and his Rogue State.
From WWII, the USA has: Read the rest of this entry »
By Hans Graf Sponeck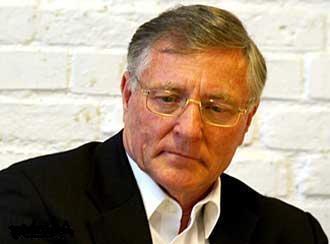 Freiburg, 1 October 2016
1. The global sky is full of dark clouds. There is reason, there must be reason, for concern. Humanity has to take time out to reflect. To-day is a good occasion to do so, especially since we have among us Haifa al Mansour and Solmaz Panahi who, together with her mother, has joined us on behalf of Jafar Panahi, her father.
The Kant Foundation is honouring two artists from the Middle East, one from Saudi Arabia, the other from Iran. They have taken Immanuel Kant's demand of yesteryear seriously and have shown the courage to use their minds with all the consequences that this has entailed. They have been swimming against the currents, they have built bridges and they have climbed mountains that try to separate people.
2. The community of nations has created an impressive body of law which is as densely woven as the most magnificent carpets one can find in the Middle East. Life in all its facets is well protected by such law – or so it seems! The UN Charter remains the supreme road map for human life with peace. It echoes what many thinkers and humanists throughout centuries have proclaimed. Can there be any disagreement that the usefulness of a map lies in its use?
3. Emotions? Feelings? – important as they are, must be in harmony with reason! The irrational rejection of Europe by Britain would not have happened if feelings and reason had been in balance! How much more evidence do we need to accept that humanity knows no borders?
4. Let me pause here for a moment and interject… Read the rest of this entry »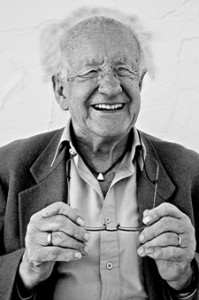 By Johan Galtung
On UN Day and his own 86th birthday
The last one hundred years life expectancy has increased by about 25%-from near 80 to near 100-in some countries. But, instead of increasing playful childhood, education, work and retirement by 25%, the age of retirement has moved much less than the age at death. That deprives masses of older people with experience and wisdom of productive work, of being useful, meeting others constructively; reducing them to being playful–bridge or golf as case may be–and just keeping alive.
Homo sapiens as homo ludens not homo faber. Longer, but emptier lives.
A crime against humanity if there ever was any. However, with two clear remedies: continue working self-employed with pension as salary, or find meaning in dedication to something beyond oneself, some cause, volunteer work. That should be planned well in advance before entering a "career" that peaks before, or at, retirement; the rest being downhill even steeply.
Life is expansion from a fertilized egg to a mature human being and contraction to ever narrower space around oneself till time is up. Western history has many narratives about expansion from some little point to a full-blown empire and contraction to ever narrower spaces. The two model each other with empire expansion giving meaning to life, and contraction, death of empires making life meaningless, with waves of massive suicide ending the Habsburg, Nazi, Apartheid empires. Hitler, in 1940 the head of the largest European empire ever, in 1945 only of his bunker, may have been a suicide model. But it was deeper.
We are now living the accelerating history of the end of the US empire, Read the rest of this entry »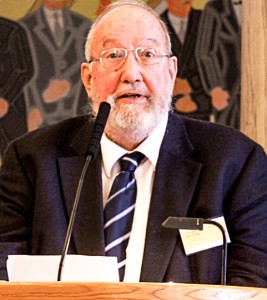 Review of John Avery's book by Dorothy Guyot
A Scientist Presses for Action on Many Fronts: A review of the book
The Need for a New Economic System
By John Scales Avery
Selected Works Volume 1, 291 pages
Irene Publishing
Sparsnäs, Sweden 2015
The Need for a New Economic System by John Scales Avery is an important book for everyone concerned over the future of humanity. The urgent voice of the book stems from Dr. Avery's seeing the discontinuity between the loving care that people bestow on their children and their failure to reduce the harm to their children from a destructive economic system, climate change, resource depletion, and war.
This book of advocacy demonstrates the need for solutions to problems created under the present economic system. Political-economic analyses of the causes of the problems and of solutions are outside of the scope of the book. Scattered through the book are a few general policy suggestions. At the center is Avery's assessment sector by sector of the critical problems that must be solved to avert disasters.
The book first demonstrates the impossibility of sustaining growth economies on our finite planet. The central three chapters analyze the damage from climate change and war. Globalization, population growth, and the food crisis are the last problems Avery analyzes.
He builds toward his conclusions by sketching the nineteenth century cooperative movement and Gandhian economics. The concluding chapter revisits the problems to advocate change.
The premise of the book is that when people face up to the extent and nature of world problems, people can act creatively and effectively.
John Avery is thinker and writer. Read the rest of this entry »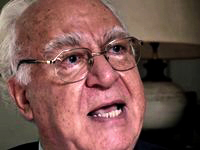 By Farhang Jahanpour
While Christians celebrate Christmas on Dec. 25th, the Persians celebrate one of their oldest and most festive celebrations on Dec. 21st, the eve of winter solstice, the longest night and the shortest day of the year. In Iran this night is called "Shab-e Yalda", the night of the birth or nativity of the sun, or Mithra the Sun-god.
According to Orthodox Christians, the Armenians and the Eastern churches, Jesus Christ was born on January 6, and the celebration of his birthday on December 25th, may in fact be born out of the Persian Mithraic influence. In ancient Persian mythology, Mitra (Mithra, Mehr), the God of love, friendship, and light, or the sun-god, was miraculously born from a rock by a river or stream on this longest night of the year.
In his fifth volume of the collected works, Symbols of Transformation, Carl Jung, the famous Swiss psychiatrist, has extensively discussed the influence of Mithraism on Christianity and has portrayed its images and symbols. In praise of the Mithraic sun-god, Jung states:
"The sun. . . is the truly 'rational' image of God, whether we adopt the standpoint of the primitive savage or of modern science. In either case Father-God from whom all living things draw life; he is the fructifier and the creator, the source of energy into our world. The discord into which the human soul has fallen can be harmoniously resolved through the sun as a natural object which knows no inner conflict . . . It shines equally on the just and the unjust, and allows useful creatures to flourish as well as the harmful. Therefore the sun is perfectly suited to represent the visible God of this world, i.e., the creative power of our own soul, which we call libido, and whose nature it is to bring forth the useful and the harmful, the good and the bad. That this comparison is not just a matter of words can be seen from the teachings of the mystics: when they descend into the depths of their own being, they find "in their heart" the image of the sun, they find their own life-force which they call the "sun" for a legitimate and, I would say, a physical reason, because our source of energy and life actually is the sun. Our physiological life, regarded as an energy process, is entirely solar (para. 176)."
Soon, Mithraism spread its wings from Persia to the ancient-civilized world in Rome and many European countries. Consequently, in Europe as in Persia, Read the rest of this entry »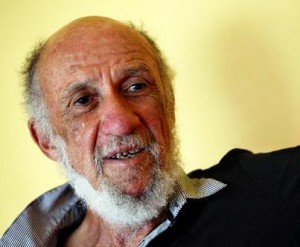 Richard Falk
W.H. Auden wrote these suggestive lines in the poem 'Lament for a Lawgiver' that can be found in his Age of Anxiety:
'The gods are wringing their great worn hands

for their watchman is away, their world engine

Creaking and cracking…'
If we pause to look about the world, we will observe many signs of creaking and cracking.
Among the most alarming forms of creaking and cracking is the appalling failure of political leadership. Where are the Roosevelts, DeGaulles, Chou En-Lais, Sukarnos, Titos, and Nehrus? Is the dumbing down of political leadership a consequence of the reordering of the world economy in ways that constrain and corrupt the role of governments?
Or has the technology of control, surveillance, and destruction become so overwhelming as to make the moral and political imagination seem irrelevant, giving exclusive historical agency to those who propose doing nothing while the fires ravaging the earth burn out of control?
Or even propose pouring more and more oil on the fires? In this respect, should we not regard the 'climate denier' as the true hero of our time, he that worships that which destroys, and so distresses the wearying gods.
Or should we blame the structures that have evolved to constitute modernity, especially the fragmenting impact of the sovereignty of states as reinforced by the passions of tribalizing nationalisms?
This optic of the national tribalized self that controls our visionary capability Read the rest of this entry »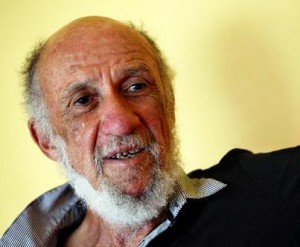 By Richard Falk
There are many disturbing signs that the West is creating conditions in the Middle East and Asia that could produce a wider war, most likely a new Cold War, containing, as well, menacing risks of World War III. The reckless confrontation with Russia along its borders, reinforced by provocative weapons deployments in several NATO countries and the promotion of governing regimes hostile to Russia in such countries as Ukraine and Georgia seems to exhibit Cold War nostalgia, and is certainly not the way to preserve peace.
Add to this the increasingly belligerent approach recently taken by the United States naval officers and defense officials to China with respect to island disputes and navigational rights in the South China Seas. Such posturing has all the ingredients needed for intensifying international conflict, giving a militarist signature to Obama's 'pivot to Asia.'
These developments are happening during the supposedly conflict averse Obama presidency. Looking ahead to new leadership, even the most optimistic scenario that brings Hillary Clinton to the White House is sure to make these pre-war drum beats even louder.
From a more detached perspective it is fair to observe that Obama seems rather peace-oriented only because American political leaders and the Beltway/media mainstream have become so accustomed to relying on military solutions whether successful or not, whether dangerous and wasteful or not, that is, only by comparison with more hawkish alternatives.
The current paranoid political atmosphere in the United States is a further relevant concern, calling for police state governmental authority at home, increased weapons budgets, and the continuing militarization of policing and law enforcement.
Such moves encourage an even more militaristic approach to foreign challenges that seem aimed at American and Israeli interests by ISIS, Iran, and China. Read the rest of this entry »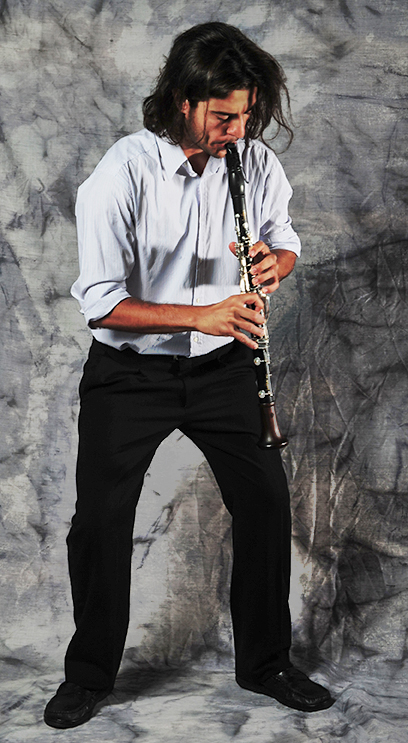 By Elías Abraham-Foscolo with Jan Oberg
We would like to count on your presence as well as people you may know interested in our activities.
PlayforRights Celebration on International Artists Day
PlayforRights organizes this event (see poster below) to raise awareness and consciousness about the following statement: "The arts contribute to the field of human rights by making visible the human dimension".
Why do we do this in a celebrative way? 25th of October can be seen as any other ordinary day but for members of PlayforRights it is not. This date is very important moment of the year where we all, the civil society, shall meet together and raise awareness about the potential of the art expressions within processes of social change.
For this, we need to recognise that the arts are ways of nurturing love, that art is Read the rest of this entry »
By Christina Spännar & Jan Oberg
Our dear friend and TFF Associate since 1985, professor Dietrich Fischer, died today, October 18, 2015.
We met Dietrich through another dear friend Johan Galtung and, together with then West German lieutenant-colonel Wilhelm Nolte, Dietrich became the first scholar-in-residence at TFF in Lund in 1986. That lead to Fischer, Nolte and Oberg's "Winning Peace. Strategies and Ethics for A Nuclear-Free World published in 1989."
The two scholars came and worked for periods at TFF, went back home to re-write and then back to Lund – no emails and Dropbox at the time. We met, worked, ate, drank, did excursions and played with our children together. That's how we did it.
And here's the local newspaper from January 8, 1986:
Dietrich was a genius in defensive defence thinking, Read the rest of this entry »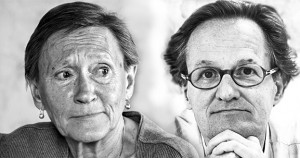 By Christina Spannar and Jan Oberg, TFF founders
TFF was established on September 12, 1985. We think that it's 30th Anniversary is a fitting occasion to reflect on what has happened in the big world and in our lives with the foundation.
It is also a piece of Lund's research history in general and of peace research and education in particular.
Part 2
Weak aspects of TFF
• Being outside many networks and institutions – it has become more and more difficult to influence the world if you are small, independent and don't accept governmental and corporate funds.
• A perception that the interest/commitment of TFF is out of sync with the sentiments of times, of the Zeitgeist. In spite of that we maintain the fundamental belief that peace is essential and that we can forget about the rest if major wars or nuclear exchanges take place.
• Too 'academic'/theoretical to forge deeper, permanent links with public opinion and movements.
• Too 'radical' or 'idealistic' to be interesting to governments and most mainstream media.
• A constant very hard work load – resting on a small international group and on the founders in Sweden – vulnerability also in the perspective of us having gotten 30 years older.
• The struggle for funds getting more and more tough and we are much more vulnerable than, say, ten years ago. Being all-volunteer, we still have to pay the bills for what enables us to do things: the Internet, computers, travels to conflict areas, insurance, bank fees, fund-raising, phones, sending out mails, using social media, etc. 
The generosity of yesterday has been replaced by a "stingy" attitude of being entitled to get things free in the affluent Internet-based society. This attitude implies that it is not my responsibility to finance peace, somebody else does (and the somebody else is never me). Few citizens seem to recognise that they are the taxpayers who de facto finance all the weapons and wars. 
The far majority of those who support us are idealists without particular means – while wealthy people for peace a far and few between.
TFF's stronger sides
• We are still here, operating with amazing TFF Associates around the world who share the commitment to 'peace by peaceful means'.
• We have remained faithful over all these years to the original ideals, not succumbing to go mainstream/politically correct to achieve more funds or appearing acceptable to the masters of war, i.e. government – neither by the way in Sweden nor Denmark. Read the rest of this entry »