Archive for the 'Reflections, essays & more' Category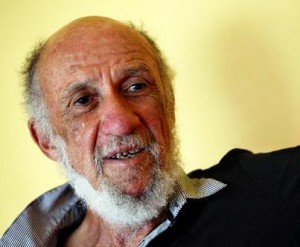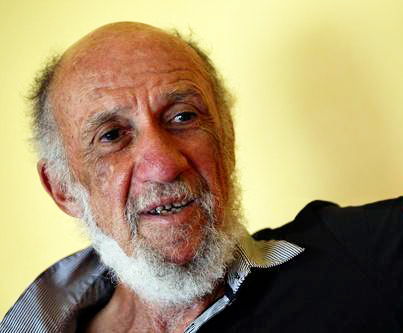 By Richard Falk
Lunch alone in a trattoria in the San Lorenzo neighbourhood of Rome, which is neither fashionable nor touristic. Noisy with students and young people at night, local places to hang out, some occupied spaces.
What struck me – in contrast to the U.S, Germany, even France, where I have recently been – is that Italy, and specifically Rome, is a deep culture that works for its working and middle classes, or put less structurally, for 'ordinary people.'
Of course, this is an impression, but for me a rather convincing one, and harmonious with a morning cappuccino and croissant at a vibrant bar around the corner from a friend's apartment where we are staying for a couple of days.
At the trattoria, there were about ten tables in the dining area. At one nearby, two men were playing a card game for small amounts of money with classical Italian faces, aged maybe 60 or 65, and singing and laughing intermittently. Read the rest of this entry »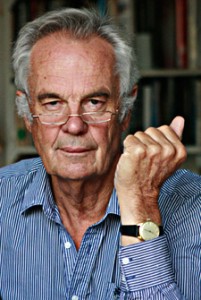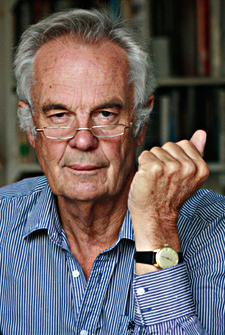 By Jonathan Power
Everyone has their favourite sounds – a ball on a cricket bat on a summer's afternoon, birds singing, waves breaking on the beach, the coffee pot perking on the stove, children playing scoobydoo.
Mine are the quiet sounds of the English Lake District – William Wordsworth's:
"A flock of sheep that leisurely

pass by one after one;

the sound of rain and bees

murmuring; the fall of rivers,

wind and lakes, smooth fields;

white sheets of water, and pure sky."
Noise is less and less sweet sounds. It is cars and trucks, airplanes and builders, canned music in cafes, a symphony playing an atonal concerto. Read the rest of this entry »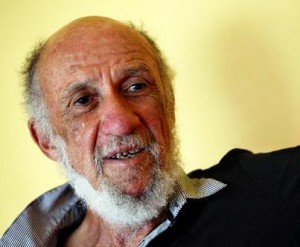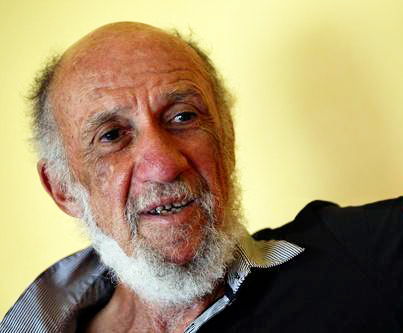 By Richard Falk
We are living amid contradictions whether we like it or not, driving expectations about the future toward opposite extremes.
Increasingly plausible are fears that the 'sixth extinction' will encompass the human species, or at least, throw human society back to a technology of sticks and stones, with a habitat limited to caves and forests.
This dark vision is countered by gene-editing designer promises of virtual immortality and super-wise beings programming super-intelligent machines, enabling a life of leisure, luxury, and security for all.
Whether the reality of such a scientistic future would be also dark is a matter of conjecture, but from a survival perspective, it offers an optimistic scenario.
On political levels, a similar set of polar scenarios are gaining ground in the moral imagination, producing national leaders who seem comfortable embracing an apocalyptic telos without a second thought.
The peoples of the world, entrapped in a predatory phase of global capitalism, are using their democratic prerogative to shut down dissent, rationality, and science. Read the rest of this entry »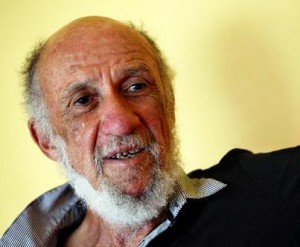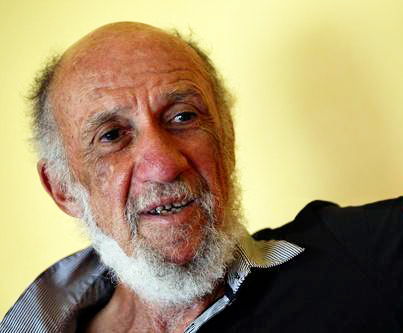 By Richard Falk
Prefatory Note
The text below is drawn from a talk given at the Spring Festival of the Arts in Beirut, Lebanon on 15 June 2017. Comments welcome.
How can we understand the present unfolding world order, with special reference to its relevance for developments in the Middle East? In my view a fundamental reversal of political expectations has taken place that calls for a new assessment of what is going on, and where the region and the world seem to be heading.
Twenty-five years ago there were three widely held beliefs about future trends on a global level: the assured preeminence of the United States; the continuing globalization of the world economy; and the expanding democratization of national governance arrangements.
It was also assumed that these trends were more or less descriptive of regional realities, including the Middle East.
Each of these trends that seemed so descriptive 25 years ago now seems to be completely out of touch with what is happening around us that is very disappointing when compared with earlier expectations, no where more so than in the Middle East.
These disillusioning changes of perception are contributing to a growing anxiety about what the future portends for all of us.
In addition to these changes of expectation as to international behavioral patterns, there exist a cluster of deeper tensions that concern the very nature of the human condition, extending to challenges directed at the sustainability and quality of life on the planet.
One unfortunate consequence of the preoccupation with these disturbing recent international political realities is that much needed attention is diverted away from these more fundamental issues of an ecological, technological, and cultural character.
As an American, I am especially conscious of the enormous and costly diversionary impact that the Trump presidency is having in weakening the understanding and planning needed if humanity is to have any realistic chance of coping with these emerging threats of great magnitude that have never been confronted in the past.
The most serious menace posed by Donald Trump, who is most accurately regarded as the first right-wing populist tweeting demagogue of the digital age, is his extraordinary talent to shift the conversation from the awkwardly significant to the banal trivial.
He is exerting a great influence on public discourse not only in America but in the world, especially by diluting our perceptions of crucial issues affecting the human species as a whole, including climate change as connected to the related decline of biodiversity, automation, robotics, artificial intelligence, and the destabilizing effects of these technologies of the digital age especially when applied to security arrangements and the broad spectrum of societal policies bearing on individual and collective human wellbeing.
Under the weight of these threats it is not surprising that a dystopian moment is beginning to dominate the cultural imagination.
It discloses itself through a fascination with post-apocalyptic films and an interest in older literary dystopias such as Huxley's Brave New World, Orwell's 1984, and Margaret Atwood's The Handmaiden's Tale. These books that imagined a future that is in some respects our present are being widely read and discussed as if guidebooks to a set on conditions that were not anticipated.
Within the American political space the fragility of American democracy was prefigured in Sinclair Lewis's It Can't Happen Here as well in scary premonitions of the imminence of digital age fascism put forward in the recent radical feminist post-apocalyptic novel, The Book of Joan (2017) by Lidia Yuknavitch.
Also indicative of the foreboding quality of the prevailing Zeitgeist is a bestselling booklet that is a collection of identifying markers of tyranny by the prominent historian, Timothy Snyder, with a deliberately provocative title and a pedagogical rationale, On Tyranny: Twenty Lessons from the Twentieth Century (2017).
This 'dystopian moment' is reinforced by the absence of positive scenarios of the future, and the dismissal of the utopian imagination as worse than irrelevant because it allegedly created receptivity to promises that when translated into political reality produce totalitarian nightmares.
In effect, utopias, correctly understood, have themselves become in these dark times a disguised form of dystopia.
A recovery of societal confidence is a key precondition of envisioning a better future. Its loss is one dimension of the crisis confronting humanity at this time, and these days such failures of moral and political imagination are generally overlooked in the public sphere that is obsessively focused on the latest daily episode in the Trump political soap opera.
Naomi Klein reminds us in a recent interview, "Trump is not the crisis but the symptom of the crisis." The point is that we must make the effort to grasp the social and political forces that gave rise to Trump and Trumpism. Klein also insisted that the negativity of progressive thinking in recent decades has had little political traction because it fails to present a positive alternative to the angry negativity of right-wing populism that targets the established order.
Klein's new book has the title No Is Not Enough: Resisting Trump's Shock Politics and Winning the World We Need.
Her text impressively couples a necessary critique of Trump's pernicious leadership with an affirmative vision of how to move the political process in emancipatory directions. Read the rest of this entry »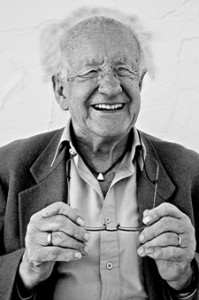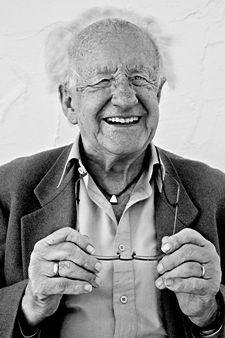 By Johan Galtung
March 13, 2017
Wikipedia has much to offer under "aging". Highly recommended are the 10 points by the world's oldest living man, 114, Walter Breuning.
However, older persons, like me at 86, know their own aging best. Less trouble with "oxidant stress" as a major cause, having used anti-oxidants based on blueberry skin – no chemicals – for decades. 20,000 blood stem cells renew my blood, but they are dying. Problematic.
Rule no. 1: Keep mind and body active; maintain a good nutrition.
Obvious to counteract aging. However, equally important:
Rule no. 2: Be open to the positive sides and advantages of aging.
Bertrand Russell's "On Being 90" in the Observer dispenses with the disadvantages as obvious, in favor of his advantage: the overview.
At the age of 5 he sat on the knee of a man who had fought Napoleon at Waterloo in 1815. The longer the lives we have lived, the more events have impinged upon us. An "overview" identifies some link, a narrative, a common factor.
That identification is often referred to as "wisdom".
However: thigh muscles weaken, walking falters, fatigue, seeing and hearing impaired. Exercise helps, but aging is unavoidable.
Rule no. 3: At least do not fall; not breaking fragile bones, no ending up bedridden in a hospital, contracting new diseases. Equip the room, the home, the context with handles and handrails.
Then the mental aspects of aging: memories failing, not only of recent events, less ability to handle many and simultaneous stimuli.
As a result, many and more mistakes reinforcing the sense of aging.
Rule no. 4: Simplify the context, contract the circle of living. Be realistic, change the structure of daily life, narrow the circle to what can be handled easily: the ward, the village, the context, the home, the room–but then equipped with a maximum of music, books, social media, as enriching as possible. Read the rest of this entry »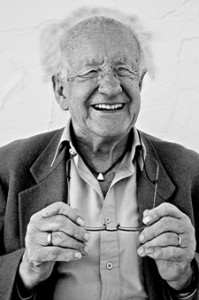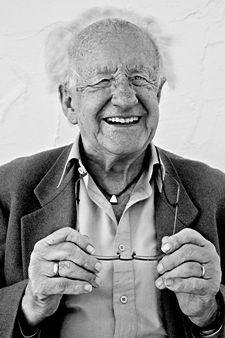 20 February 2017
By Johan Galtung
Visions of the Past for Constructing a Future: Historiography of Spain
The distinction made by Fernand Braudel between events, trends and permanents, was a gift to historiography, how we conceive of history. This essay favors trends over epochs, seeing epochs as some kind of static racism or prejudice in time–"those people, at that epoch, were like that", blinding us both to the diversity and to the dynamism.
History unfolds over or in time, the basic variable, the X axis. The events are points. The trends are curves of any shape, not necessarily continuous, could also be "jumpy". And the permanents are horizontal lines set at a certain value.
Points, curves, lines – with texts indicative of highly complex proactio-actio-reactio relations.
History is the totality. However, trends accommodate the others. Trends are initiated or terminated by events. Trends may together generate events. Permanence is also a trend; lines are also curves.
Trends were identified for an epoch in time, Middle Ages, and a region in space, Spain. Read the rest of this entry »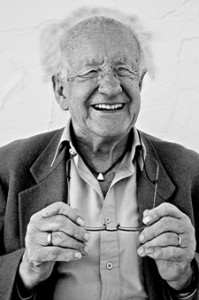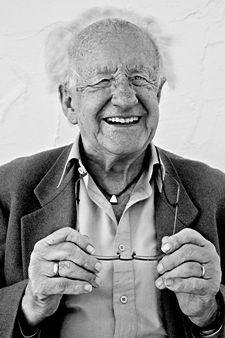 By Johan Galtung
"View" meaning not only a glimpse from above, but a position taken on the world on which the US electorate is now dumping Donald Trump.
That world is today basically multi-polar, maybe with 8 poles: 1) Anglo-America, 2) Latin America-Caribbean, 3) African Unity, 4) Islam-OIC from Casablanca to Mindanao, 5) European Union, 6) Russia more region than state, 7) SAARC from Nepal to Sri Lanka, 8. ASEAN, Australia-New Zealand. [See list of abbreviations with links to the mentioned organisations under the article]
And thre is the multi-regional Shanghai Cooperation Organization, SCO, with China and Russia, Islamic countries, India and Pakistan.
There is a waning state reality, smaller states being increasingly absorbed into regions.
There is a waxing region reality with the above eight; adding West Asian, Central Asian and Northeast Asian regions, maybe eleven.
There is a global reality based on IGOs, inter-governmental organizations, with the United Nations on top; TNCs, the transnational corporations, with the US-based on top so far; and INGOs, international non-governmental organizations, with religions on top.
Now, insert into all of that something concrete from William Blum's Anti-Empire Report #146 and his Rogue State.
From WWII, the USA has: Read the rest of this entry »
By Hans Graf Sponeck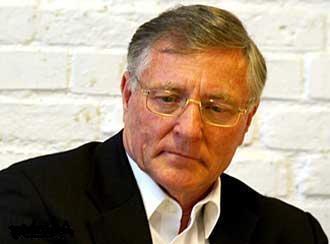 Freiburg, 1 October 2016
1. The global sky is full of dark clouds. There is reason, there must be reason, for concern. Humanity has to take time out to reflect. To-day is a good occasion to do so, especially since we have among us Haifa al Mansour and Solmaz Panahi who, together with her mother, has joined us on behalf of Jafar Panahi, her father.
The Kant Foundation is honouring two artists from the Middle East, one from Saudi Arabia, the other from Iran. They have taken Immanuel Kant's demand of yesteryear seriously and have shown the courage to use their minds with all the consequences that this has entailed. They have been swimming against the currents, they have built bridges and they have climbed mountains that try to separate people.
2. The community of nations has created an impressive body of law which is as densely woven as the most magnificent carpets one can find in the Middle East. Life in all its facets is well protected by such law – or so it seems! The UN Charter remains the supreme road map for human life with peace. It echoes what many thinkers and humanists throughout centuries have proclaimed. Can there be any disagreement that the usefulness of a map lies in its use?
3. Emotions? Feelings? – important as they are, must be in harmony with reason! The irrational rejection of Europe by Britain would not have happened if feelings and reason had been in balance! How much more evidence do we need to accept that humanity knows no borders?
4. Let me pause here for a moment and interject… Read the rest of this entry »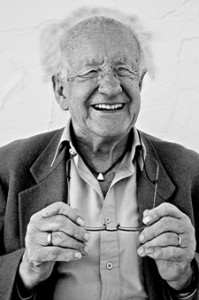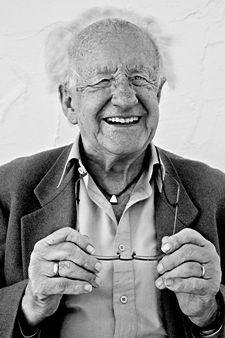 By Johan Galtung
On UN Day and his own 86th birthday
The last one hundred years life expectancy has increased by about 25%-from near 80 to near 100-in some countries. But, instead of increasing playful childhood, education, work and retirement by 25%, the age of retirement has moved much less than the age at death. That deprives masses of older people with experience and wisdom of productive work, of being useful, meeting others constructively; reducing them to being playful–bridge or golf as case may be–and just keeping alive.
Homo sapiens as homo ludens not homo faber. Longer, but emptier lives.
A crime against humanity if there ever was any. However, with two clear remedies: continue working self-employed with pension as salary, or find meaning in dedication to something beyond oneself, some cause, volunteer work. That should be planned well in advance before entering a "career" that peaks before, or at, retirement; the rest being downhill even steeply.
Life is expansion from a fertilized egg to a mature human being and contraction to ever narrower space around oneself till time is up. Western history has many narratives about expansion from some little point to a full-blown empire and contraction to ever narrower spaces. The two model each other with empire expansion giving meaning to life, and contraction, death of empires making life meaningless, with waves of massive suicide ending the Habsburg, Nazi, Apartheid empires. Hitler, in 1940 the head of the largest European empire ever, in 1945 only of his bunker, may have been a suicide model. But it was deeper.
We are now living the accelerating history of the end of the US empire, Read the rest of this entry »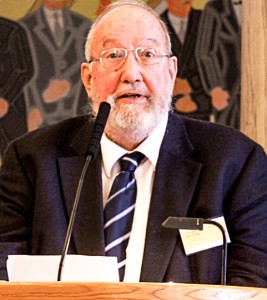 Review of John Avery's book by Dorothy Guyot
A Scientist Presses for Action on Many Fronts: A review of the book
The Need for a New Economic System
By John Scales Avery
Selected Works Volume 1, 291 pages
Irene Publishing
Sparsnäs, Sweden 2015
The Need for a New Economic System by John Scales Avery is an important book for everyone concerned over the future of humanity. The urgent voice of the book stems from Dr. Avery's seeing the discontinuity between the loving care that people bestow on their children and their failure to reduce the harm to their children from a destructive economic system, climate change, resource depletion, and war.
This book of advocacy demonstrates the need for solutions to problems created under the present economic system. Political-economic analyses of the causes of the problems and of solutions are outside of the scope of the book. Scattered through the book are a few general policy suggestions. At the center is Avery's assessment sector by sector of the critical problems that must be solved to avert disasters.
The book first demonstrates the impossibility of sustaining growth economies on our finite planet. The central three chapters analyze the damage from climate change and war. Globalization, population growth, and the food crisis are the last problems Avery analyzes.
He builds toward his conclusions by sketching the nineteenth century cooperative movement and Gandhian economics. The concluding chapter revisits the problems to advocate change.
The premise of the book is that when people face up to the extent and nature of world problems, people can act creatively and effectively.
John Avery is thinker and writer. Read the rest of this entry »