Archive for the 'World order/governance' Category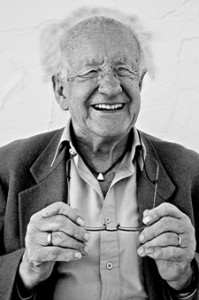 By Johan Galtung
February 13, 2017
What is the essence of democracy?
"Rule with the consent of the ruled" implies two classes of people, Rulers and Ruled; concretely State and People, Statism. "Free and Fair Elections" implies voting for a Parliament; Parliamentarism. Together, a three-tier power structure State-Parliament-People; with People controlling Parliament, and Parliament controlling State.
In 2016 some voting differed from what State-Parliament expected; leading to talk about elitist vs populist democracy – from statism and parliamentarism to peopleism. A crisis. And talk about post-democracy.
Another answer about democratic essence is "one-tier self-ruling units"; no rulers vs ruled, and decisions are made by general assemblies for all. This is often referred to as Anarchism, "no structure". A misnomer: there is no State and no Parliament, but many assemblies. A concrete interpretation would be Localism, the units being local authorities – LAs, municipalities; the assemblies being their municipal councils.
A key dimension then becomes the level of state control of LAs. In Spain, with an anarchist ideological tradition, the LAs are strong.
A different, not institutional – more philosophical, intellectual in general – answer would pick up words like transparency and dialogue.
Democracy is a context with everything in the open, no closed doors, available to everlasting people dialogue: by way of the word, logos. Fine for people who are good with words.
How about those who are not, Read the rest of this entry »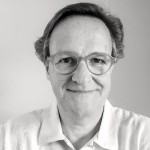 By Jan Oberg
On the occasion of NATO's defence minister meeting on February 15-16 discussing NATO, Ukraine, Crimea, Syria and the eternal threat images which are fake – with former Assistant Secretary of Defence of the United States, Mr. Lawrence J. Korb.
I'm afraid he got some stuff wrong such as the establishment of NATO and whether or not Kosovo is part of the Balkans.
He also believed that NATO's 1999 bombing of Serbia-Kosovo had a UN Security Council mandate.
Enjoy those small moment and the rest where I am trying to present some more general thourght on why the whole NATO philosophy is outdated – the only point where I agree with President Trump…

Media experience and policy
Lots of people in the debate seem to believe there is something strange about being in the "propaganda" media of "enemies of the West" – read the global Iran's PressTV and Russia's Russia Today.
What they don't seem to have acknowledged is that tons of Westerners are being interviewed and do commenting (like myself for years) at these media. Here is Mr. Korb with me at Iran's international TV channel.
What they also don't know is something I am sorry to report: I've met attempts at manipulation and "editing" and censorship with a series of Western mainstream media, not the least in my native Denmark, but I have not experience any of that even once with Russia Today and PressTV. Very decent professionals!
So much for the free press and for the propaganda channels. My personal problems is, which is which?
By Jan Oberg and David Swanson
Commenting on Iran's international PressTV on the inauguration of Donald Trump and the legacy of Barrack Obama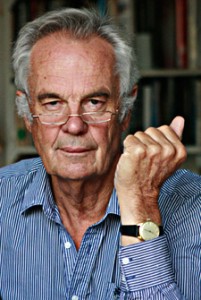 By Jonathan Power
January 17th 2017
When President Barack Obama leaves office will the world be better or worse than eight years ago?
Taking the big picture, so often obscured by the wars and uprisings that dominate the front page, more often than not he has resisted the foreign-policy establishment, most importantly in Syria, which makes a fetish of "credibility". Obama has argued that "dropping bombs on someone to prove that you are willing to drop bombs on someone is just about the worst reason to use force".
In a long interview last April with Jeffrey Goldberg in Atlantic Magazine Obama made the point, "Where am I controversial? When it comes to the use of military power. There's a playbook in Washington that presidents are supposed to follow that comes out of the foreign policy establishment. The playbook prescribes responses to different events, and these responses tend to be militarised responses. In the midst of an international challenge like Syria, you get judged harshly if you don't follow the playbook, even if there are good reasons why it does not apply".
Nevertheless, despite his good principles, Obama leaves behind a Middle East in more of a mess than it was. The war in Afghanistan continues with the Taliban gaining the upper hand. The US has got partially sucked into an unnecessary and cruel war in Yemen with its support of the Saudi air force. The American invasion of Libya, along with France and the UK, liberated not a country but a hornets' nest.
The relationship with China is better in some aspects but worse in others. Read the rest of this entry »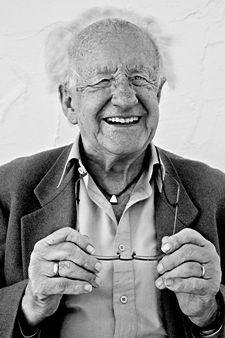 By Johan Galtung
This New Year announces itself with bangs all over, not whimpers.
Pope Francis made a tour d'horizon on all continents, strongly denouncing the violence in favor of his alternative: negotiation.
Much violence is copycat or copyrat; violence being a la mode. Copying–aka learning–is not wrong. But it depends on what is copied.
Here my 10-11 wishes:
Wish no. 1: copying peace rather than violence, for instance from ASEAN and the Nordic Community, making peace self-reinforcing.
Wish no. 2: reporting violence less prominently, more toward the end of newspapers-TV-radio news, and reporting peace upfront.
Wish no. 3: understanding war better, not only how many killed but how many bereaved; understanding peace better as model for others.
Wish no. 4: introducing Yin/Yang in Western thought: no totally good or bad humans or states around; they are all improvable mixtures.
Wish no. 5: linking the good in ourselves to the good in others for peaceful cooperation, yet keeping the bad in mind, for security.
Wish no. 6: identifying unsolved conflicts and unconciled traumas that may lead to violence; solving the conflicts, healing the traumas. Read the rest of this entry »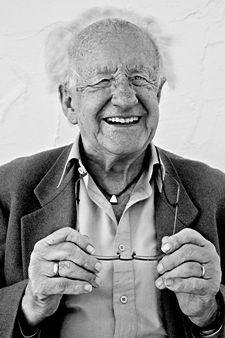 By Johan Galtung
To understand something we often compare it with something else.
A recent Harvard study found 26.7% of world car production in China and 13.3% in USA; US economy bigger but China leading in export with 8 of the 12 biggest harbors; USA end 2016 fighting 7 wars with bases all over and China with no wars or bases, investing, building the New Silk Road-Lane, the Economic Belt. How successfully, it is to be seen.
But these are global power relations. That the West is going down, the Rest is coming up, the USA is a major part of the West and China of the Rest, are decades-old truths. And the EU is also part of the West.
What does domestic China remind us of, historically, structurally? Not USA, a state since 1776, 1812. Let us compare China with present border and context to Europe from the Atlantic to–whatever the border.
One conclusion can be foretold: only recently are both of them becoming cohesive, as super-states and as super-nations. Why, and how? Read the rest of this entry »
TFF Conflict and Peace Report Syria # 2
I've only passed through Damascus once before, in 2002 on my way to Baghdad. What meets you today is a beautiful city with checkpoints all over the place, your car trunk will be opened and papers checked. Seemingly useless explosives detectors are used – useless because they don't catch that many drivers here today have a revolver or hand-grenade under their seat.
But you'd probably be surprised, like I was, at how normal it otherwise feels. At the surface.
Traffic is intense, pollution thick, shops are filled with goods, I see fewer beggars here than in Lund, Sweden. People enjoy excellent food (I haven't had such good meals for long) at restaurants with live music and entertain themselves at the omnipresent cafés.
As everywhere else in war zones, people whose lives have been shattered in many ways – and there are few here in Damascus who have not been hit one way or the other by the war – do their best to maintain some kind of normality.
I've seen it elsewhere such as in Sarajevo – the women in particular dress up elegantly and often sexily in the public space, hang out with friends, drink cappuccinos and check their mobiles incessantly to be and to appear as someone in control although life is close to unbearable. Human pride and determination comes out very strongly in war zones – as much, I would say, as human evil.
That said, for the less privileged life is extremely hard. Prices on many basic good have gone up 10x over the last 5 years. Salaries haven't followed. A soldier gets about USD 50 a month, people working in offices perhaps US$ 70. Many citizens live on UN food packages.
In short, the same totally inhuman consequences of sanctions – the allegedly "soft" instrument – as in Iraq: only hitting innocent people, destroying the middle class and boosting the already rampant corruption. (More about this later when I know more).
What will surprise you is Read the rest of this entry »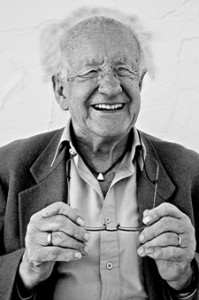 By Johan Galtung
The National Society of High School Scholars, Claes Nobel World Betterment Award
The Carter Center
3 Dec 2016
I am very grateful for the 2016 Claes Nobel World Betterment Award – Claes being the great grandnephew of Alfred – and to the NSHSS-National Society for High School Scholars, here at the Carter Center in Atlanta.
Let me start by praising you for your dedication to Education, focusing on the high school–in the middle, after K and grade school, before college and graduate school–on teachers and students, learning and doing research, treating them with respect, bestowing dignity.
Society has institutions, like Family, Work and Economy. Sports get too much attention, Education too little.
Politics is about leading and being led, Military is about killing not to be killed.
These two get you into trouble. I have heard this afternoon much about leading, leaders, led. Führer and Duce are German and Italian for leader, "duce" also from educare, educate. Hitler and Mussolini.
Be careful. This is vertical and hierarchical even without nazism and fascism. Today we want horizontal social landscapes, with people relating equitably and harmoniously, through shared memberships and networks, both horizontal and inclusive. For mutual inspiration.
As to killing: the USA killed more than 20 million in 37 countries only after 1945 WWII; and has intervened 248 times militarily in other countries since Thomas Jefferson started in Libya in 1801. 20 million killed means 200 million bereaved–family, friends, neighbors, colleagues. They do not take easily to this type of US leadership.
And less than a century earlier two groups of Americans practiced those very same skills and leadership on each other. The Civil War.
Such was history. How about solving the underlying conflicts?
Instead of the 1850 compromise of shame, "keep slavery but give up the confederacy", how about "keep much autonomy, but give up slavery"; for a Community of American States, not U.S.A but C.A.S? And in 1924, how about dropping the Versailles Treaty, removing Hitler's best card? Read the rest of this entry »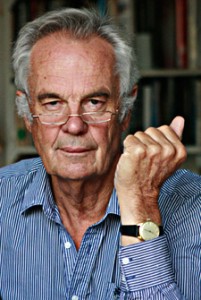 By Jonathan Power
December 6th 2016
President-elect Donald Trump is about to make the American rich even richer with his plan to cut their taxes. A cause for shame. Nevertheless, the history of America is that poorer people have done better than is commonly thought over the last two centuries.
Today they have indoor plumbing, heating, electricity, smallpox and tuberculosis-free lives, adequate nutrition, much lower child and maternal mortality, doubled life expectancy, increasingly sophisticated medical attention, the availability of contraception, secondary level schooling for their children and a shot at university, buses, trains and bicycles, much less racial prejudice, longer retirement, a rising quality of the goods they buy, better working conditions and the vote.
Once these were luxuries that only the richer could experience. It has been shown by many studies that happiness increases fast as poorer people get better off but that beyond a certain point – an income of $15,000 per person per year- extra happiness increases very slowly. Read the rest of this entry »