Archive for the 'US Empire' Category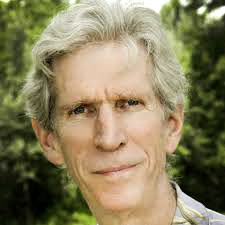 By Gareth Porter
New York Times columnist Tom Friedman outraged many readers when he wrote an opinion piece on 12 April calling on President Trump to "back off fighting territorial ISIS in Syria". The reason he gave for that recommendation was not that US wars in the Middle East are inevitably self-defeating and endless, but that it would reduce the "pressure on Assad, Iran, Russia and Hezbollah".
The whole war on terrorism has been, in effect, a bait-and-switch operation from the beginning
That suggestion that the US sell out its interest in counter-terrorism in the Middle East to gain some advantage in power competition with its adversaries was rightly attacked as cynical.
But, in fact, the national security bureaucracies of the US – which many have come to call the "Deep State" – have been selling out their interests in counter-terrorism in order to pursue various adventures in the region ever since George W Bush declared a "Global War on Terrorism" in late 2001.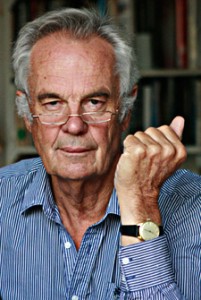 By Jonathan Power
The result of the first round of the French presidential election has given the Euro-pessimists a knock over the head. About time too.
The European Union is not going to face break up. Big crises come but they also go. The Euro currency crisis was not dealt with as well as it should have been – austerity was the policy of the long way round – but it passed.
The great immigration crisis has been contained and the number of would-be refugees has fallen sharply.
The British say they are leaving, but how the biggest political paradox of my lifetime will be squared remains to be seen – a parliament with a majority of its members in favour of staying in Europe but with a government trying to get out as fast as it can with the support of most MPs of the two largest parties.
Moreover, there is another quite counterproductive consequence of Brexit – pushing Scotland to break from the United Kingdom. Leaving big, grand, Europe to become a truncated little England makes no sense at all. When the penny finally drops I expect the UK to reverse course on Brexit – or to disintegrate.
With or without Britain the EU will remain the world's best example of political unity. Peoples who have fought each other for thousands of years no longer do. No other part of the planet is so Read the rest of this entry »
By Jan Oberg

"The Debate" on April 16, 2017 with Richard Millett and Jan Oberg illustrates quite well two distinctly different perspectives on conflicts in general and Syria in particular.
Its focus is on the difference in media coverage of the terrible events in Khan Seykhoun and al-Rashideen but there is much more to it.
I'll keep on struggling for the conflict and peace perspective against the violence perspective that sees black-and-white only and continues the seemingly eternal blame game – and thus legitimates more, rather than less, warfare.
Happy if you care to share and continue the – meta – debate!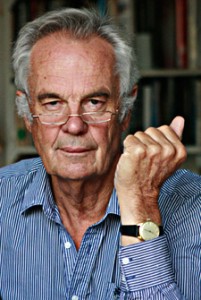 By Jonathan Power
April 18th 2017.
There are 29 states which have at one time or another set about becoming nuclear weapons powers or have explored the possibility. Most have failed or drawn back. Only the US, Russia, France, UK, China, India, Israel, Pakistan and North Korea have crossed the threshold. Only the first five have long range, nuclear-tipped, missiles. North Korea wants to walk in their footsteps.
The common belief that when a state has decided to do so it goes for it as fast as it can is wrong. Sweden, Japan, Algeria, Australia, Italy, Yugoslavia, West Germany, Egypt, Iraq, Switzerland, Syria, Brazil, Argentina, Taiwan, South Korea, Norway, South Africa, Pakistan and India all sought to acquire nuclear weapons but their pace and commitment were different.
In the end all but Pakistan and India became convinced to kill their programs off. For many years Indian leaders, unconvinced of their value or of the morality of use, stalled the urge of nuclear scientists to step up the pace of research and engineering.
Nuclear weapon possession is usually counterproductive. Vipin Narang, in Harvard's "International Security" has shown that "on average, states pursuing nuclear weapons face more armed conflict".
In the case of the US and the Soviet Union (now Russia) it led to an arms race that enabled each side to blow up each other's civilization not just once but many times.
North Korea is today's hot potato. Clearly the regime is moving things forward just as fast as it can. But in past years – during the administrations of Presidents Bill Clinton, George Bush and Barack Obama – North Korea was prepared to compromise. Read the rest of this entry »
TFF Live
April 12, 2017
The secretaries of state, Tillerson and Lavrov meet today. We seem to enter a stage of what must appropriately be perceived as a frosty new Cold War.
In the worst of cases this can lead to a new Cuban Missile Crisis. God forbid!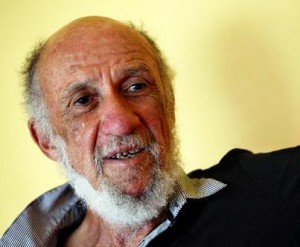 By Richard Falk
In early morning darkness on April 7th the United States fired 59 Tomahawk cruise missiles at the Syrian al-Shayrat Airfield from two American destroyers stationed in the Eastern Mediterranean. It described the targets as Syrian fighter jets, radar, fuel facilities used for the aircraft. It asserted prior notification of Russian authorities, and offered the assurance that precautions were taken to avoid risks to Russian or Syrian military personnel.
Pentagon spokespersons suggested that in addition to doing damage to the airfield, the attack had the intended effect of "reducing the Syrian government's ability to deliver chemical weapons."
President Donald Trump in a short public statement justified the attack as a proportionate response to the Syrian use of chemical weapons against the town of Khan Sheikhoun in the western Syrian province of Idlib a few days earlier, which killed an estimated 80 persons, wounding hundreds more.
Although there were denials of Syrian responsibility for the attack from Damascus and Moscow, a strong international consensus supported the U.S. view that Bashar al-Assad had ordered the attack allegedly as a means of convincing opposition forces concentrated in Idlib that it was time to surrender.
In the background, is the conviction among the more militaristic policy advisors and political figures, including Trump, that President Barack Obama's failure Read the rest of this entry »
By Jan Oberg
With this sad event we introduce TFF Live on Facebook.
You'll find the original on Jan Oberg's public page here and that is where you can best comment on it and share it (only if you are at Facebook).
Or comment below here.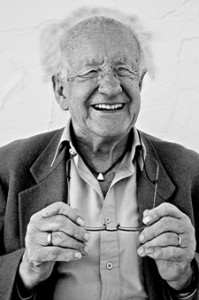 By Johan Galtung
Starting with EU at 60, making small states (Luxembourg!) big by being members of something bigger, but making bigger, even imperial, states smaller by being "members". The Netherlands is small: Wilders suffered a humiliating defeat. But the UK is big with imperial past: old, rural people voted Brexit out of EU anonymity, but into what? Master in their own house? With problems with Ireland and the Celtic fringe–Scotland, Wales–even threatening UK survival? Can Anglo-America, UK even more under USA, compensate for that? They may want back; the obvious EU strategy being to adjust to many Brexit points.
France is also big and imperial. But Le Pen-Front National will not defeat a majority seeing EU as a French creation (Monnet, Schuman) and the Communauté Française as carried by the mystique of the French language anyhow. Frexit would make France smaller. France will stay.
Germany and Italy were imperial: Hitler once ruled the biggest Europe ever, Mussolini some of Africa. But they were defeated and defined as illegitimate, not "civilizzatrice". Italy's apology for the 1911 warfare may have model character. They will both stay in the EU.
UK outside and France inside are now paying the heavy immigration price for devastation wrought by their empires; with no EU solidarity.
The EU will survive, two- or multi-speed with the euro as common, not single currency. Strengthened by having no US Trojan horse, UK, controlling EU foreign-defense policy. Weakened into irrelevance by the neoliberalism of their constitution. See Alan Johnson "Why Brexit is essential for Britain" NYT 29 Mar 2017, a view from the left.
Russia–czarist, Bolshevik, Putin Orthodox Christian–and China–nationalist, Mao communist, Xi Shi Youming Buddhist, his Zhengding friend (NYT 25-26 Mar 2017): unforgivably big in area and population, well above the 27 EU members. The USA is no. 3 on both, giving a total rank of 6; China 5, Russia 10. EU is in that Big League.
China, economic growth at 6,5%, is still a world growth engine, and SCO benefits from India and Pakistan membership. Read the rest of this entry »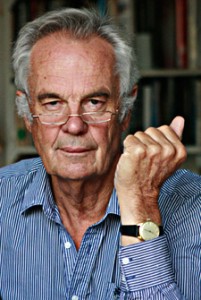 By Jonathan Power
April 4th 2017
The long talked-about referendum in Turkey will happen on April 16th. In effect voters have to decide whether the president, Recep Erdogan, in theory the incumbent of a relatively modest political post, should now be given the powers of the president and prime minister together.
Combined with a large majority in Parliament he would have enormous power to shape Turkey around his pro-Islamic agenda. Although working within a democratic system Erdogan is in many ways a populist, rather in the mould of President Donald Trump.
Shortly after his Justice and Development Party first won an election in 2003 I was in Turkey and my first question to the people I interviewed was does the party have a "secret agenda"- that is was planning at some future date to make the country Islamist. "Definitely not", was the almost universal response.
How wrong they were. Or perhaps they weren't. Maybe over the years Erdogan has changed his spots.
Either way Turkey now confronts a situation where populism, Islamism and nationalism are becoming Turkey's dominant forces. This is dangerous for Turkey.
Its highly educated, secular-minded, middle class will have less influence and indeed will be singled out and prosecuted, as many journalists, professors, novelists and judges are these days. Turkey will become even more anti the European Union – and what a mistake it was not to admit Turkey when twelve years ago it was knocking loudly on the door and was rebuffed.
The Islamist forces so strong today would have been Read the rest of this entry »