Archive for the 'US Empire' Category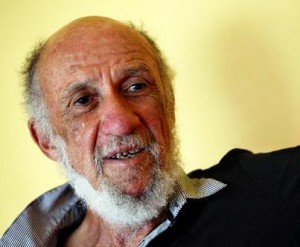 By Richard Falk
We are living amid contradictions whether we like it or not, driving expectations about the future toward opposite extremes.
Increasingly plausible are fears that the 'sixth extinction' will encompass the human species, or at least, throw human society back to a technology of sticks and stones, with a habitat limited to caves and forests.
This dark vision is countered by gene-editing designer promises of virtual immortality and super-wise beings programming super-intelligent machines, enabling a life of leisure, luxury, and security for all.
Whether the reality of such a scientistic future would be also dark is a matter of conjecture, but from a survival perspective, it offers an optimistic scenario.
On political levels, a similar set of polar scenarios are gaining ground in the moral imagination, producing national leaders who seem comfortable embracing an apocalyptic telos without a second thought.
The peoples of the world, entrapped in a predatory phase of global capitalism, are using their democratic prerogative to shut down dissent, rationality, and science. Read the rest of this entry »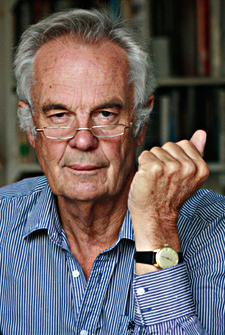 By Jonathan Power
August 1, 2017
Now a few recent words from Jack Matlock who was US ambassador to Moscow under presidents Reagan and Bush senior:
"The Ukraine crisis is a product, in large part, of the policy of indefinite expansion of Nato to the east. If there had been no possibility of Ukraine ever becoming part of Nato, and therefore Sevastopol (the ex-Soviet naval port in Crimea) becoming a Nato base Russia would not have invaded Crimea."
He goes on to say: "Americans have lived for nearly two centuries with the Monroe Doctrine [which forbids non-Americans to seize land or intervene in Latin America]. Why don't we understand that other countries are sensitive about military bases from potential rivals not only coming up to their borders, but taking land which historically they have considered theirs.
These are extremely emotional issues – issues that are made to order for any authoritarian leader that wants to strengthen his rule". In a recent issue of Foreign Affairs, Alexander Lukin, vice-president of the Diplomatic Academy of the Russian Ministry of Foreign Affairs, adds a point: "It was only a matter of time before Russia finally reacted to Western encirclement".
Matlock's final point is that, "You have almost a clique in Washington that just can't look at any atrocity in the world without wanting the US to get involved militarily." [Despite Iraq and Libya which are falling to pieces, perhaps to be followed by Afghanistan.]
Matlock was the top Soviet expert in the Reagan Administration before he became ambassador. His great predecessor in this role, George Kennan, went to his grave warning that an expansion of Nato would be totally counterproductive. Read the rest of this entry »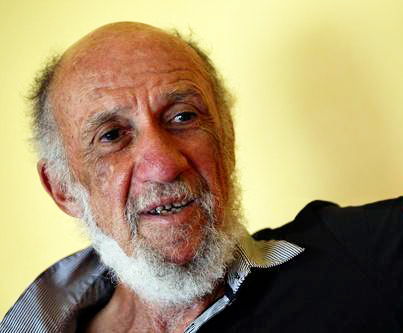 By Richard Falk
Why the peoples of the world need the UN: multilateralism, international law, human rights, and ecological sustainability
A Point of Departure
When Donald Trump withdrew American participation from the Paris Climate Change Agreement in early June of this year a bright red line was crossed. Most obviously, there were a series of adverse substantive consequences associated with weakening an agreement that was promising to provide critical interim protection against severe harms to human wellbeing and its natural habitat threatened by further global warning. U.S. withdrawal from Paris was also a rather vicious symbolic slap at multilateralism under UN auspices.
We should recall that the agreement was rightly hailed at the time as the greatest success ever achieved by way of a multilateral approach to international problem solving.
The Paris Agreement was indeed a remarkable achievement, inducing 195 governments representing virtually every sovereign state on the planet to sign up for compliance with a common agreed plan to address many of the challenges of climate change in the years ahead. To reach such an outcome also reflected a high degree of sensitivity to the varied circumstances of countries, rich and poor, developed and developing, vulnerable and less vulnerable.
The Paris withdrawal also exhibited in an extreme form the new nationalistic posture adopted by the United States in relation to the UN System, and a major retreat from the leadership role at the UN that the U.S. had assumed (for better and worse) ever since the Organization was established in 1945.
Instead of fulfilling this traditional role as the generally respected cheerleader and predominantly influential leader of most multilateral lawmaking undertakings at the UN and elsewhere the U.S. Government has instead apparently decided under Trump to become obstructer-in chief.
This Trump/US assault on the UN approach to cooperation among sovereign states and global problem solving and lawmaking is particularly troubling. This manifestation of the new American approach in the policy domain of climate change is particularly disturbing. Read the rest of this entry »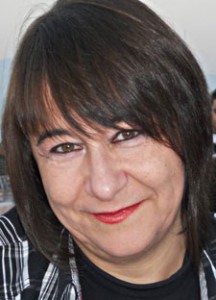 By Biljana Vankovska
Text of report by Macedonian newspaper Nova Makedonija on 12 June
Commentary by Biljana Vankovska: "Russia ante portas!"
The UK The Guardian recently issued a bombastic report based on certain intelligence leaks, apparently resembling WikiLeaks, that revealed the big and terrifying secret of the Russian bad boys working on Macedonia's distancing from the West for nearly 10 years through the use of old-fashioned methods (strange and mysterious spies and conspirators) and sophisticated means of influence via public diplomacy and "soft power".
This crown "evidence" has fitted in perfectly with the subtle campaign that a number of national media has been leading for a while now, promoting the "intimidating notion" of the Macedonians regarding Russia as a friendly country. An opinion poll on our foreign political orientations has indicated that as many as 17 per cent of the respondents have a positive view on Russia.
Imagine, these impertinent persons have dared reduce the incredible 95 per cent of people who support the West, which was typical only of [Albanian communist leader] Enver Hoxha's Albania and Bulgaria during [Bulgarian communist leader] Zhivkov's era!
This thesis is being reiterated ad nauseam and serves a double purpose: first, it should prove the harmful effects of the perfidious policies of the VMRO-DPMNE's [Internal Macedonian Revolutionary Organization-Democratic Party for Macedonian National Unity] fake patriots and, second, such an approach of the journalists' genuine shock and concern is a preventive disciplinary measure for those who – Heaven forbid – would dare criticise the West.
It is interesting that The Guardian report deals with the "self-leakage" of the Macedonian Counterintelligence Agency and that the text was prepared by famous Macedonian journalists.
The story of Russia's clout, spread through the media propaganda of our journalists who think that it is virtuous to play into the West's hands, has (once again) imposed our country as an instrument to settle a score between the great powers. Read the rest of this entry »
By Jan Oberg
The Debate on PressTV with Jim Walsh, MIT
And here the link to a partial transcript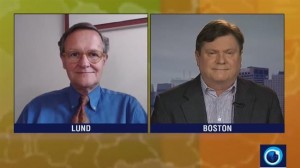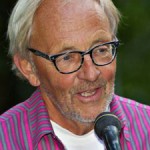 By Gunnar Westberg
TFF Board member
An easy Q & A session:
Question: What does Kim Jong-un and the leaders of DPRK, the Democratic People's Republic of Korea want?
Answer: Security for themselves, power and privileges.
Q. Are their privileges and their leadership threatened?
A: Yes. From outside and from inside.
Q: What outside danger?
A: An attack from the USA.
Q: Is there a real threat from the USA?
A: It seems so, from the perspective of Pyongyang. There are US exercises by air and navy, showing off the superiority of the US forces. And verbal threats.
Q: Why have DPRK developed nuclear weapons?
A: The leaders believe, just like in other nuclear power states, that nuclear weapons are effective deterrents.
Q: What is the danger from the inside?
A: A revolt from the repressed and destitute masses.
Q: How can the leaders prevent a revolt and keep their power?
A: By force, by fear but mostly by pointing at the danger of an attack from the South. There is one thing the people fear more than their leaders: A war. Nuclear weapons give a feeling of security, just as the US Ambassador to the UN, Ms. Nikki Haley, explained for the USA.
Q : How can we decrease the danger from DPRK?
A: There are two main ways:
1. Stop the military provocations.
2. Start negotiations.
In 1994 a "framework" of an agreement was reached and DPRK stopped their nuclear weapons program for several years. When that agreement gradually fell apart, former President Jimmy Carter helped negotiate a second agreement , which unfortunately was not accepted by President George W. Bush . Today the situation is more difficult, but if the DPRK leaders feel assured that they will not be attacked, that there will be no attempt of a regime change, progress can be achieved. And DPRK leaders can always be bought.
However, there is one great danger: If the threat from the south is removed, the people of DPRK may start a revolt, the government may fall and masses of people from North Korea will start walking, into South Korea and into China.
Maybe that is the reason the USA does not want to solve the "problem of North Korea"? Or is it just the need for an enemy?
One thing is obvious: Military threats against North Korea strongly supports the leaders of the country and increases the risk of war, maybe a nuclear war.
Gunnar Westberg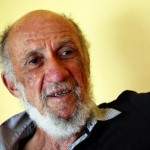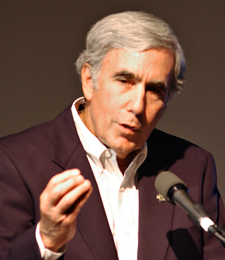 By Richard Falk* and David Krieger**
TFF PressInfo # 420
June 30, 2017
Prefatory Note
This jointly authored essay was initially published in The Hill on May 30, 2017 under the title, "Averting the Ticking Time Bomb of Nukes in North Korea." We did not choose such a title that is doubly misleading: our contention is not that North Korea is the core of the problem, but rather the retention of nuclear weapons by all of the states pose both crises in the context of counter-proliferation geopolitics and with respect to the possession, deployment, and development of the weaponry itself; a second objection is with the title given the piece by editors at The Hill.
While acknowledging the practice of media outlets to decide on titles without seeking prior approval from authors, this title is particularly objectionable. The term 'nukes' gives an almost friendly shorthand to these most horrific of weapons, and strikes a tone that trivializes what should be regarded at all times with solemnity.
Alarmingly, tensions between the United States and North Korea have again reached crisis proportions. The United States wants North Korea to curtail any further development of its nuclear weapons program, as well as to stop testing its missiles. North Korea evidently seeks to bolster its security by acquiring a sufficiently robust deterrent capability to discourage an attack by the United States.
The unpredictable leaders of both countries are pursuing extremely provocative and destabilizing patterns of behavior. Where such a dangerous interaction leads no one can now foresee. The risk of this tense situation spiralling out of control should not be minimized.
It is urgent that all governments concerned make a sober reassessment in a timely manner. The following questions need to be addressed:
• What can be done to defuse this escalating crisis?
• What should be done to prevent further crises in the future?
• What could be learned from recurrent crises involving nuclear weapons states?
It is discouraging that the White House continues to rely mainly on threat diplomacy. It has not worked in responding to North Korea's nuclear ambitions for the past few decades, and it is crucial to try a different approach.
Currently, there are mixed signals that such a shift may be underway. President Trump has turned to China, imploring that it use its leverage to induce Kim Jong-un to back down, and has even mentioned the possibility of inviting Kim for crisis-resolving talks. Also relevant and hopeful is the election of Moon Jae-in as the new president of South Korea, and his insistent calls for improved relations with the North.
In the end, no reasonable person would opt for another war on the Korean Peninsula. The only rational alternative is diplomacy. But what kind of diplomacy?
American reliance on threat and punitive diplomacy has never succeeded in the past and is almost certain to fail now. We assuredly need diplomacy, but of a different character.
It is time to abandon coercive diplomacy and develop an approach that can be described as restorative diplomacy. Coercive diplomacy relies on a zero/sum calculus consisting of military threats, sanctions, and a variety of punitive measures. Read the rest of this entry »