Archive for the 'US Empire' Category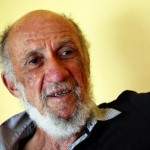 By Richard Falk
March 4, 2017
Donald Trump has articulated clearly, if somewhat vaguely and incoherently, his anti-globalist, anti-UN approach on foreign policy.
For instance, in late February he told a right-wing audience at the Conservative Political Action Conference that "there is no such thing as a global anthem, a global currency, or a global flag. This is the United States that I am representing. I am not representing the globe."
A similar sentiment was expressed to Congress a few days later in a tone of voice and choice of words praised by media wonks as 'presidential.' On this occasion Trump said, "[m]y job is not to represent the world. My job is to represent the United States of America."
Such rhetoric coming from a normal American leader would probably be interpreted as an expression of geopolitical humility, implicitly rejecting the standard insistence on American exceptionalism, exemplified in recent times by the project to create and maintain the first global state in human history.
This potentially self-limiting language might even be understood as renouncing earlier claims to assert American global leadership as the keystone of world order.
George W. Bush in 2002 gave this bold leadership claim a sharp edge when he insisted that only the US model of market-based constitutionalism was a legitimate form of governance for sovereign states in the 21st century.
Or even more grandiosely, in the spirit of Michael Mandelbaum and Thomas Friedman, that the United States as a consequence of its martial strength, technological prowess, democratic values and institutions, and skills of leadership provides the world with the benevolent reality of virtual 'world government.'
Let's face it, Donald Trump is not a normal political leader, nor is he someone disposed to embrace humility in any form, so we should take his pledge to represent American interests while leaving the world to fend for itself with many grains of salt, especially if we consider the specifics of the Trump worldview.
What Trump seems to be offering is maximum disengagement from international and global arrangements designed to Read the rest of this entry »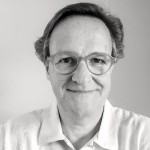 By Jan Oberg



Lund, Sweden – March 24, 2017




Can the almost total destruction of Eastern Aleppo be used constructively? 



Only if we are willing to ask and dialogue about this: 



Why does the world go on investing US$ 2000 billion annually in warfare and US$ 30 in all the UN does – only to create destruction of people, places, past and future?



How absurd, how meaningless – indeed how far must it go to destroy the West itself – before we learn to conflict intelligently?

The Meaninglessness Of War by Jan Oberg on Exposure



•



I've see much destruction during my work in conflict zones the last 25 years. But nothing compares with Aleppo and the destruction of Syria and its people.


Nothing – absolutely nothing – can justify this barbarian process, not even an alleged dictatorship and ruthless regime policies. 



We must learn from Aleppo and all the other places:


- to hate violence and war, not each other;

- to stop siding with some presumed good violence that shall combat evil violence because there is no (good) violence that is better than dialogue;



- to criminalize arms trade to conflict zones and never let a private arms trader or goverment at large when they profit and make peace impossible;



- to learn the tools of conflict-resolution and do what we have all promised to do: struggle first for peace by peaceful means as stated in the UN Charter.



• 



My photo series "The Meaninglessness of War: Aleppo" aim to encourage you to think deeply – much deeper than siding with one or the other side. 



We need a tectonic shift in the theories and practises of international politics and conflict management. ASAP.



Otherwise the rest will one day be just that: Silence. 



A global Aleppo.



Side instead with peace, decency, truth and humanity. And learn your Gandhi and other wise thinkers. Get out of the box! The group think! 



And the future of the world will be so much more promising. Even bright.
The Meaninglessness Of War: Aleppo
All the photo series at Exposure.
•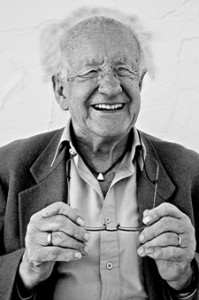 By Johan Galtung
The Cold War ended by an agreement that the USSR leaves Eastern Europe and the USA does not enter the area. What the USA did is treason, like Sykes-Picot. NATO expanded from 16 to 28: Bill Clinton added Poland, Czech Republic and Hungary; George W. Bush the Baltic Slovakia, Slovenia, Romania and Bulgaria; Obama attached Croatia and Albania. In 1999, 2004 and 2009, respectively. However, did those countries want it? They could have made their own pacts with neither USSR nor USA. The Soviet empire, and the Soviet Union itself, had collapsed.
With NATO at the border, Russia took back its 1954 Crimea gift to Ukraine within the Soviet Union. Kiev with US help fought in Eastern Ukraine to make ethnic Russians escape to Russia. Maybe 60% did.
Enters world history: The Pope and the Patriarch declare their Christianities one and the same (Havana Airport, VIP Lounge, 14 Feb 2016). EU will no longer fight US wars (Bratislava, 6 Nov 2016). Protestant-Evangelical Christianity is marginalized. So is the USA.
Denmark and Norway were with Anglo-America fighting US wars in Libya; and with prime ministers as NATO's secretary general. "Cold War jitters…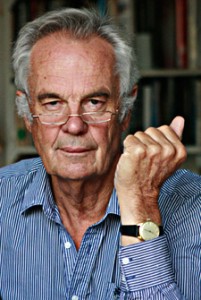 By Jonathan Power
March 21st. 2017
Once again the media is presenting us with the images of the mother of all famines – stretching from the Yemen to Somalia, to Sudan and South Sudan, to the Central African Republic, to northern Nigeria.
It's a bad famine but there have been bad famines in the not so distant past – the great Ethiopian one in 1985 which triggered the rock star, Bob Geldorf, to organise a massive world-wide popular response. (I remember running with tens of thousands of other campaigners in London's Hyde Park.)
Before that, in 1974 at the World Food Conference, there was a real feeling that the world was running out of food and dramatic new policies must be put in place by the richer countries.
They were and much progress was made. Between 1990 and 2015 the proportion of children under five who were malnourished fell from 25% to 14% of the world's children. People who are still underfed are less severely so. Their average shortfall in calories fell from 170 a day in 1990 to 88 a day last year.
Increased food production is happening all over the place.
In Rwanda peasant farmers produced in 2015 792,000 tons of grain which was more than three times as much as in 2000. In Ethiopia cereal production tripled between 2000 and 2014. Cameroon, Ghana, Zambia, Nigeria and Kenya have all over the past decade increased their harvest by 50%.
If one deducts from the African statistics the famine in parts of the east and northern Nigeria then African progress looks especially good.
West Africa in particular has shown Read the rest of this entry »
By Jan Oberg
Commenting on Iran's PressTV on how Iran may handle the ever more negative attitude of the US/Trump and reiterating his proposal for some kind of truth and reconciliation process between the two countries.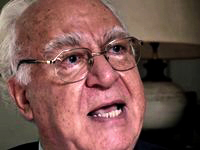 By Farhang Jahanpour
Last year's U.S. presidential election campaign was the most acrimonious in recent history. The debates were personal and bad-tempered. Some email leaks from the Democratic National Committee showed that the committee had been actively trying to undermine Senator Bernie Sanders' presidential campaign in favor of his rival Hillary Clinton, which deprived both of them of victory in the election.
On the Republican side, most candidates engaged in crude personal attacks against each other. Senator Marco Rubio hit an extreme low by referring to Donald Trump's small hands, and Trump retorted that Rubio had "really large ears" and gave him the nickname of "Little Marco".
Trump called Senator Ted Cruz "the single biggest liar" and threatened that "he would spill the beans" on his wife. Trump also constantly referred to his Democratic rival as "Crooked Hillary", with the crowds chanting: "lock her up".
The campaign manifested a level of vulgarity that has been unprecedented in American politics. Based on Trump's comments about women, blacks, Mexicans, Muslims, etc. many American commentators have described him as racist, sexist, homophobic, xenophobic, and narcissistic.
However, alongside those controversial remarks, Trump also gave the impression that if he were elected his presidency would mark a major break with the past and would usher in a more peaceful world and a more constructive relationship with Russia.
Trump strongly criticized the invasion of Iraq, the trillions of dollars that were spent on it and the hundreds of thousands of lives lost. He hinted that his administration would not interfere in the internal affairs of other countries and would concentrate on "making America great again".
Donald Trump won the election on the basis of Electoral College votes, yet his victory was far from impressive. Some 40% of registered voters didn't vote. Of the 60% who voted, Trump got a little more than 28% of the vote. His 62 million votes constituted 18% of America's 340 million people, and Hillary Clinton received nearly three million more popular votes than Trump did.
So, although technically Trump won, he certainly has no decisive mandate. He is also the only president to have come to office with no previous elected post and no public or military service, even at a junior level, and not even having the support of leading Republicans.
An administration filled with generals and millionaires
President Trump formed a cabinet of generals and millionaires, basically to boost his own ego, because he feels strong in the company of generals and rich people. Read the rest of this entry »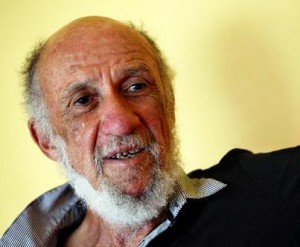 By Richard Falk
Here is the highly controversial report's full text with co-author Richard Falk's introductory comment on the conflict its publication has created.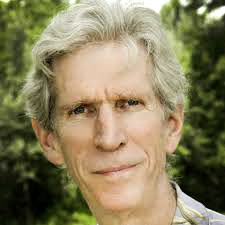 The U.S. intelligence community's extraordinary campaign of leaks claiming improper ties between President Trump's team and Russia seeks to ensure a lucrative New Cold War by blocking detente, reports Gareth Porter.
February 25, 2017
By Gareth Porter
Opponents of the Trump administration have generally accepted as fact the common theme across mainstream media that aides to Donald Trump were involved in some kind of illicit communications with the Russian government that has compromised the independence of the administration from Russian influence.
But close analysis of the entire series of leaks reveals something else that is equally sinister in its implications: an unprecedented campaign by Obama administration intelligence officials, relying on innuendo rather than evidence, to exert pressure on Trump to abandon any idea of ending the New Cold War and to boost the campaign to impeach Trump.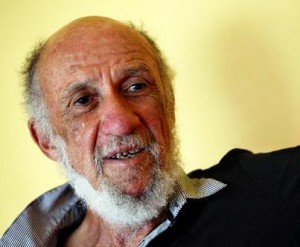 By Richard Falk
When the Clinton campaign started bitching about Russia interfering in US elections by hacking into the DNC I was struck by their excesses of outrage and the virtual absence of any acknowledgement that the United States has been interfering in dozens of foreign elections for decades with no apparent second thoughts.
CNN and other media brings one national security expert after another to mount various cases against Putin and the Kremlin, and to insist that Russia is up to similar mischief in relation to the upcoming French elections.
And never do they dare discuss whether such interference is a rule of the game, similar to espionage, or whether what was alleged to have been done by the Russians might lead the US political leaders and its intelligence agencies to reconsider its own reliance on such tactics to help sway foreign elections.
Is this selective perception merely one more instance of American exceptionalism?
We can hack away, but our elections and sovereign space are hallowed ground, which if encroached upon, should be resisted by all possible means. It is one thing to argue that democracy and political freedom are jeopardized by such interference as is being attributed to Moscow, and if their behavior influenced the outcome, it makes Russia responsible for a disaster not only in the United States but in the world.
The disaster is named Trump.
Assuming this Russian engagement by way of what they evidently call 'active measures' occurred is, first of all, an empirical matter of gathering evidence and reaching persuasive conclusions.
Assuming the allegations are to some extent validated, it hardly matters whether by what means the interference was accomplished, whether done by cyber technology, electronic eavesdropping, dirty tricks, secret financial contributions, or otherwise.
What is diversionary and misleading is to foster the impression that the Russians breached solemn rules of international law by disrupting American democracy and doing their best to get Trump elected or weaken the Clinton presidency should she have been elected.
The integrity of American democratic procedures may have been Read the rest of this entry »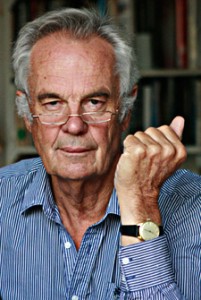 March 14th 2017
Rocket launches galore in North Korea. Colours and flames in the sky. It's all a bit like a peacock spreading his tail.
Murders abound. Is this a butcher's shop- an uncle, a half-brother and a couple of high-placed generals and no doubt others?
Kim Jong-Un, the president, is no Hamlet and murder seems not to give him doubts. The day after he is photographed at some event, smiling the smile of a psychopath who ditched his conscience somewhere at the top of the Alps when he was out for a hike organised by the school in Switzerland he was sent to.
When he was leaving office President Barack Obama warned Donald Trump that the nuclear-armed, rocket-raqueteer, Kim, would be his most immediate foreign policy challenge. But, apart from saying he is prepared to meet Kim, Trump hasn't offered a plan.
The Financial Times in a recent editorial said Kim has bad cards but plays them well. One could add that the US has good cards too but plays them badly – and that goes for three presidents – Bill Clinton, George W. Bush and Barack Obama.
At one time Washington did play a good hand Read the rest of this entry »