Archive for the 'Global economics' Category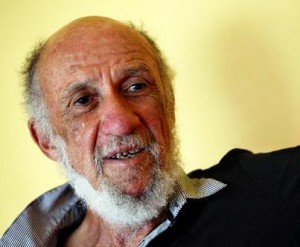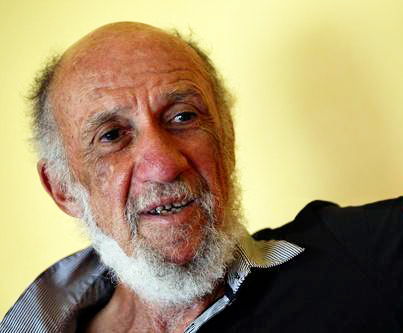 By Richard Falk
We are living amid contradictions whether we like it or not, driving expectations about the future toward opposite extremes.
Increasingly plausible are fears that the 'sixth extinction' will encompass the human species, or at least, throw human society back to a technology of sticks and stones, with a habitat limited to caves and forests.
This dark vision is countered by gene-editing designer promises of virtual immortality and super-wise beings programming super-intelligent machines, enabling a life of leisure, luxury, and security for all.
Whether the reality of such a scientistic future would be also dark is a matter of conjecture, but from a survival perspective, it offers an optimistic scenario.
On political levels, a similar set of polar scenarios are gaining ground in the moral imagination, producing national leaders who seem comfortable embracing an apocalyptic telos without a second thought.
The peoples of the world, entrapped in a predatory phase of global capitalism, are using their democratic prerogative to shut down dissent, rationality, and science. Read the rest of this entry »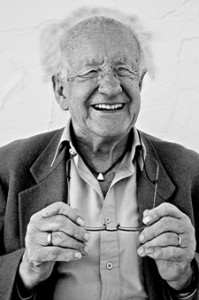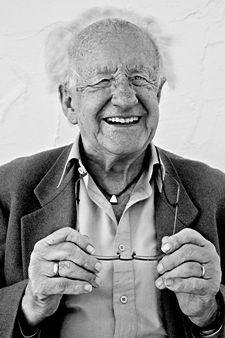 By Johan Galtung and Malvin Gattinger
Let us start with an example.
The senior author bought an apartment in a nice housing complex in the little town of Manassas, Prince William County, half an hour from the center of Washington DC. There was a little center with an office and a small staff always there, and a meeting room that could be let was also used for the annual general assembly of house-owners.
And most importantly, a competent service man who could handle all big and small problems that arise in an apartment on permanent call.
The complex was for all practical purposes a cooperative.
There was a monthly fee, of course. But the usual criterion, Q/P, Quality/Price, here Services/Fee, was more than well satisfied.
Enters "modern" business, exactly under that heading, as if "modern" can exonerate business from anything.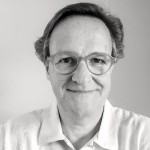 By Jan Oberg
Today, I am proud to say that NATO has a new home in the Gulf region. And that we have opened a new chapter in our deepening partnership.

NATO S-G, Jens Stoltenberg, in Kuwait on January 24, 2017
The Secretary-General also said this new home's "potential is enormous".
President Trump arrived on his first trip abroad to Saudi Arabia on May 19, 2017 and big things are supposed to happen, including Saudi Arabia presenting itself as a innovative, visionary leader of the region.
His visit must be seen in the light of a number of events and trends, and in what follows we do like the military when it scans the horizon for enemies: we look for patterns – not the least Saudi Arabia's "surprising new military goals" as Forbes' Ellen Wald appropriately calls them.
Or, as they say – we connect some dots that, invariable, Western mainstream media have no capacity and probably also no interest in connecting.
This pattern consists of at least these events and long-term trends:
1. The broadening of NATO cooperation with Gulf countries – one may even see a Middle Eastern NATO branch emerge.
2. Saudi Arabia's evident leadership in building a new multi-national army announced a couple of years ago and allegedly having 100.000 troops as a goal. This is an extension of the Gulf Cooperation Council's and its old to-be-replaced military arm, the Peninsula Shield Force
3. The intensified image in the US under Trump of Iran as a threat and a 'ganging up' against it.
4. The war on Syria's territory with hundreds of foreign conflict participants including NATO country Turkey and allies such as Saudi Arabia, the Gulf States and NATO members such as England and France – all in support of anti-government/regime change and pro-terrorists.
5. The second Cold War – very different from the first – between NATO and Russia which also has a Middle East dimension in that Russia is a vital partner of the Syrian government and the Syrian Arab Army.
6. The conflict formation that has Israeli as it's centre – Hezbollah, Iran, Syria (the Golan Heights), etc. If you want to know what Israel wants to use Trump's visit for it's clear from this analysis: More confrontation with Iran and cooperation with Saudi Arabia, also concerning Syria.
7. NATO's obvious crisis – the new Cold War around Ukraine; its second largest military member, Turkey, working closely with arch enemy Russia, ongoing trans-Atlantic conflicts about burden sharing etc.
This will suffice as an illustration of the complex web of inter-connected issues. There are surely more and we can't go through them all in this short article.
By way of introduction it should be mentioned that NATO has, as alliance, been engaged in the Middle East for a long time – through the Mediterranean Dialogue begun in 1994 and "elevated" to the Istanbul Cooperation Initiative ten years later in 2004.
What's going on now is, however, on a quite different scale.
The US-Saudi Arabia arms deal
The US and Saudi Arabia are to sign a huge – yet another – arms deal, valued at US$ 110 billion and, over a ten-year period perhaps mounting to as much as US$ 300 billion. It's been facilitated by Trump's son-in-law, Jared Kushner in a rather unconventional way.
Given that Saudi Arabia is the world 3rd largest military spender – i.e. directly after the US and China and, thus, bigger than Russia – this project must be seen in the realm of irrational militarism outside any domain of policies for peace in the Middle East.
And it's important to keep proportions and priorities clear in these affairs. OECD's Development Assistance Committee (DAC) spent more than $135bn (£90bn) in 2015 – i.e. the world's richest countries give about half of the value of this single arms deal to help poor countries manage and eradicate poverty.
It is a clear example of the vested interests of the Military-Industrial-Media-Academic Complex (MIMAC) that threatens the very survival of humanity and is way beyond democratic control. Western mainstream media's very subdued coverage of this – extreme – dimension of US foreign policy in general makes them complicit and justifies their inclusion in the MIMAC concept.
It goes without saying that this deal is marketed to the world as promoting stability, security and peace and as an important element in the global War On Terror. Given all the other weapons that have been pumped into the Middle East region the last 4-5 decades and all the countries that have been more or less turned into ruins – it's quite obvious why, as usual, there is no intellectual connection between this deal and the said goals.
For NATO and the mantras, media and marketing is everything.
Russia Today has done a rather decent piece of research on this (see below). Among other things, it makes clear that the deal includes weapons that have little, if anything, to do with fighting terrorism. One of them is the Terminal High Altitude Area Defense (THAAD) missile defense system from Lockheed Martin that the US is also stuffing down the throat of South Korea.
To be able to win war, not to prevent them.
If for a moment one applies some kind of security political logics to this deal, it's obvious that this build-up is directed – in the longer term perspective and with Israeli support, one must assume – against Iran and Syria. Israel's official view is expressed here – official because otherwise this minister would have been fired for such statements.
The military expenditure "correlation of forces"
Military expenditures is not the only measure of military might. Neither is it an indicator of who would win a war; contemporary history is full of examples of big spenders losing wars when attacking countries with smaller military budgets.
That said, if you do a search on "world military expenditures" you'll get a sense of who is willing and able to invest in the military and, also, a rough measure of both proportional allocation to the military sector and, above a certain level, an index of on dimension of militarism.
There are indexes by SIPRI and by the IISS and others – and here are the rough 'correlation of forces' pertaining to the countries we talk about here:
• Saudi Arabia is the 3rd or 4th largest military spender on earth after the US, China and perhaps Russia.
• Saudi Arabia spends about between US$ 64 and 82 billion annually (depending on source you consult), growing 20% per year and that is the extremely high 10 % of its GDP. Read the rest of this entry »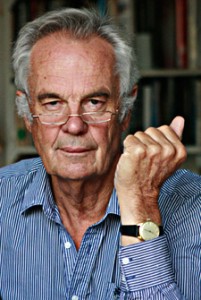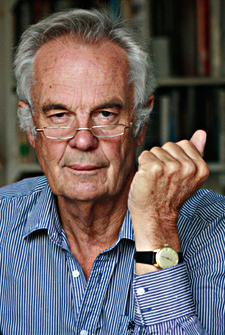 By Jonathan Power
The result of the first round of the French presidential election has given the Euro-pessimists a knock over the head. About time too.
The European Union is not going to face break up. Big crises come but they also go. The Euro currency crisis was not dealt with as well as it should have been – austerity was the policy of the long way round – but it passed.
The great immigration crisis has been contained and the number of would-be refugees has fallen sharply.
The British say they are leaving, but how the biggest political paradox of my lifetime will be squared remains to be seen – a parliament with a majority of its members in favour of staying in Europe but with a government trying to get out as fast as it can with the support of most MPs of the two largest parties.
Moreover, there is another quite counterproductive consequence of Brexit – pushing Scotland to break from the United Kingdom. Leaving big, grand, Europe to become a truncated little England makes no sense at all. When the penny finally drops I expect the UK to reverse course on Brexit – or to disintegrate.
With or without Britain the EU will remain the world's best example of political unity. Peoples who have fought each other for thousands of years no longer do. No other part of the planet is so Read the rest of this entry »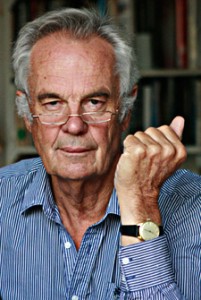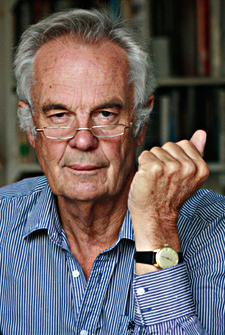 By Jonathan Power
March 23rd, 2017
The Asian economies are picking up speed again. After the big hit from Wall Street when the bank, Lehman Brothers, collapsed in a heap in 2008, sending shock waves everywhere, a recovery is now in the works.
How many child deaths in the Third World did these bankers cause?
Another question is will future growth be like the past- fast but severely inequitable? The same growth before 2008 that reduced absolute poverty created a widening gulf between the haves and have-nots.
But isn't that sufficient for the day, many ask? Absolute poverty must be the key mark of progress- raising incomes, giving people more money to seek education for their children or medical care or filling the coffers for the state so that it can fund bore holes in the countryside and sewers in the urban slums.
After all in the period of rapid growth from 1990 to 2008 the number of people living in extreme poverty was almost halved, from more than 1.5 billion to 850 million.
China's poverty fell dramatically from when 85% of the population lived on less than $1.25 a day to when only 13% lived in poverty. India has also reduced poverty rapidly, particularly under the last Congress government of Manmohan Singh and Sonia Gandhi, but the voters still fell for the opportunistic populism of the BJP and voted Congress out.
Of course there are good arguments why the progress made has not been seen as enough, not just because of rising inequality but because India and China between them have two-thirds of the world's poor.
Escaping poverty is not enough. Read the rest of this entry »
Originally published in The New Statesman, London, 15 March 2017
28 March 2017
Three former UN insiders on the future of the world's most ambitious organisation. 
By Hans von Sponeck, Richard Falk – both TFF Associates – and Denis Halliday.
US President Donald Trump is ardently embracing a toxic form of messianic nationalism, while demeaning those who oppose him as corrupt, and dishonest enemies. His "America First" chant is creating severe international tension, promoting extremism – within and outside the US – and undermining the homeland security that he has so insistently pledged to enhance.
Trump seems determined to implement policies and practices that could signal the weakening of democracy, and possibly even herald the onset of fascism. His programme to deport undocumented immigrants and to exclude all visitors from six designated Muslim majority countries is illustrative of a regressive and Islamophobic outlook.
The groundswell of popular dissent is vibrant and worldwide, from Romania to South Korea, Gambia to Brazil, from the UK to the Ukraine.
Trump is dangerously exploiting the frustration of citizens with the political establishment, which is unprecedented in its depth and breadth. The umbilical cord that connects those governing with those governed is becoming dangerously stressed. The digital revolution is endowing governments with horrifying capabilities for oppression and control but it is also enhancing the ability of the citizenry to mount resistance and mobilize opposition forces.
UN charter law and power politics
As UN veterans, we recall and affirm the preamble to the UN Charter that reads "we the peoples" – not we the governments! The trust of people in their governments to work for social and economic progress and to prevent war has dramatically weakened, if not disappeared.
The prediction made by the Mexican delegate at the founding of the UN in 1945 that "we have created an institution which controls the mice but the tigers will roam around freely" seems truer today than at the moment of its utterance. The UN Security Council's permanent members – China, France, Russia, the UK and the US – indeed "roam around freely" lacking respect for international law or the authority of the UN, once more pursuing their respective nationalist agendas without any pretence of accountability. These countries are also the major consumers and exporters of military hardware, facilitating both militarism and "merchants of death".
The international war supposedly being waged against political extremism and terrorism has predictably deteriorated into a series of horrific wildfires and slaughter. Wars that should never have happened, neither the overt ones in Afghanistan, Iraq, Libya and Syria nor the partially covert ones in Yemen, Somalia, and a range of other countries in Africa and Asia have brought peace or stability, but a series of unspeakable ordeals of human suffering. Old struggles have been magnified while new ones have been created.
The US tiger, aged as it is, displays the most serious signs of political amnesia. Unilateralism and exceptionalism have just been reaffirmed as cornerstones Read the rest of this entry »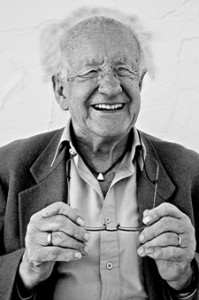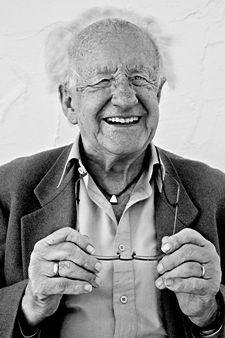 By Johan Galtung
The Cold War ended by an agreement that the USSR leaves Eastern Europe and the USA does not enter the area. What the USA did is treason, like Sykes-Picot. NATO expanded from 16 to 28: Bill Clinton added Poland, Czech Republic and Hungary; George W. Bush the Baltic Slovakia, Slovenia, Romania and Bulgaria; Obama attached Croatia and Albania. In 1999, 2004 and 2009, respectively. However, did those countries want it? They could have made their own pacts with neither USSR nor USA. The Soviet empire, and the Soviet Union itself, had collapsed.
With NATO at the border, Russia took back its 1954 Crimea gift to Ukraine within the Soviet Union. Kiev with US help fought in Eastern Ukraine to make ethnic Russians escape to Russia. Maybe 60% did.
Enters world history: The Pope and the Patriarch declare their Christianities one and the same (Havana Airport, VIP Lounge, 14 Feb 2016). EU will no longer fight US wars (Bratislava, 6 Nov 2016). Protestant-Evangelical Christianity is marginalized. So is the USA.
Denmark and Norway were with Anglo-America fighting US wars in Libya; and with prime ministers as NATO's secretary general. "Cold War jitters…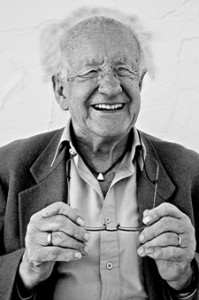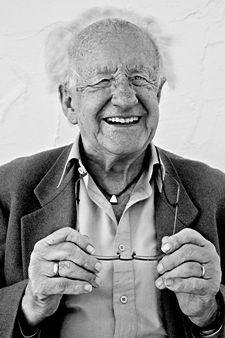 By Johan Galtung
Two important words enriching each other. "Nonviolent" easily becomes bla-bla, and "economy" is too general. But, does "nonviolent" make a difference for the better to the economy? And vice versa, can "economy" make "nonviolent" more positive, beyond resistance to evil?
Let us start with "economy", here conceived of as a cycle with three poles: Nature, Production, Consumption. And three processes: Extraction from Nature, Distribution from Production to Consumption, and Pollution from Production-Consumption back to Nature. The cycle flow is in that order: Nature → Production → Consumption → Nature.
A simple summary of the economy: humans extract resources from nature, produce-process for (end) consumption, and sends what they cannot consume back to nature (but economists, like book-keepers, left out the Nature part). And we want it all to be nonviolent!
"Do no harm!", nonviolent, is insufficient. "Peace", "peaceful" include positive peace–Peace Economics, A Theory of Development are my books (TRANSCEND University Press, 2012, 2010)–with "do good!".
And: Nature can evolve better without us, not we without Nature. Read the rest of this entry »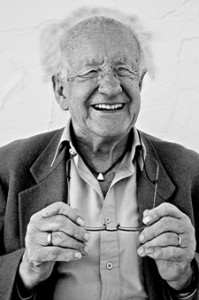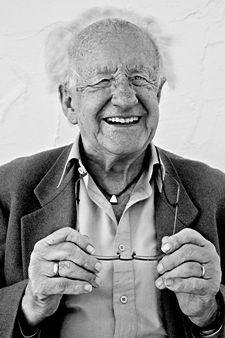 By Johan Galtung
Two closely related points, as a starter.
This column has argued Lifting the Bottom Up as economic approach in all weathers, bad, fair, good, to mitigate any suffering, and for them to enter the economy as producers and consumers, not as "cases".
This column has also argued judging Trump not by his poisoning words, nor by commentators' words, but by his deeds. White-male-workers-no college is not the US bottom, but they were heading down. Now lifted up the Trump way, by keeping/bringing back industry to the "Rust Belt". Ford Motor Company just did that, GM may be next.
If outsourcing to Mexico – under the euphemism "trade" served poor Mexican workers, maybe–but it serves rich elites in both countries.
45 percent tariff on Chinese goods: a non-starter. US homes are filled with affordable "Made in China". To de-industrialize was US stupidity; to re-industrialize will take time. Keep what is, bring back what was. Other countries may learn from Trump and not trade themselves away.
The general 2017 world economic outlook is bad. Key problem for the West: industry is now also in the hands of other countries to meet their demands and for exports (Chindia). How could that happen? Because:
Economists have a Theory I of diachronic stages, from primary via secondary to tertiary sectors, agriculture->industry->services. Time for services has come, domestically, and as export to import food and manufactures. TI promotes trade; but makes societies vulnerable if trade fails, and may cause huge primary-secondary sector unemployment.
Hence, alternative Theory II: synchronic co-existence of sectors, at state-provincial-local levels. Each sector is a way of life that appeals to different persons or to the same person at different stages. TII promotes self-reliance–not self-sufficiency, filling gaps with trade–high employment if automation is controlled and not seen as a law of nature, personal enrichment, and protection of nature. Read the rest of this entry »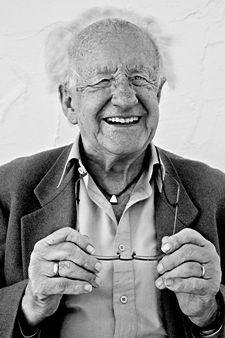 By Johan Galtung
To understand something we often compare it with something else.
A recent Harvard study found 26.7% of world car production in China and 13.3% in USA; US economy bigger but China leading in export with 8 of the 12 biggest harbors; USA end 2016 fighting 7 wars with bases all over and China with no wars or bases, investing, building the New Silk Road-Lane, the Economic Belt. How successfully, it is to be seen.
But these are global power relations. That the West is going down, the Rest is coming up, the USA is a major part of the West and China of the Rest, are decades-old truths. And the EU is also part of the West.
What does domestic China remind us of, historically, structurally? Not USA, a state since 1776, 1812. Let us compare China with present border and context to Europe from the Atlantic to–whatever the border.
One conclusion can be foretold: only recently are both of them becoming cohesive, as super-states and as super-nations. Why, and how? Read the rest of this entry »