Archive for the 'Global economics' Category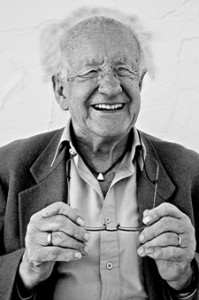 By Johan Galtung
The Cold War ended by an agreement that the USSR leaves Eastern Europe and the USA does not enter the area. What the USA did is treason, like Sykes-Picot. NATO expanded from 16 to 28: Bill Clinton added Poland, Czech Republic and Hungary; George W. Bush the Baltic Slovakia, Slovenia, Romania and Bulgaria; Obama attached Croatia and Albania. In 1999, 2004 and 2009, respectively. However, did those countries want it? They could have made their own pacts with neither USSR nor USA. The Soviet empire, and the Soviet Union itself, had collapsed.
With NATO at the border, Russia took back its 1954 Crimea gift to Ukraine within the Soviet Union. Kiev with US help fought in Eastern Ukraine to make ethnic Russians escape to Russia. Maybe 60% did.
Enters world history: The Pope and the Patriarch declare their Christianities one and the same (Havana Airport, VIP Lounge, 14 Feb 2016). EU will no longer fight US wars (Bratislava, 6 Nov 2016). Protestant-Evangelical Christianity is marginalized. So is the USA.
Denmark and Norway were with Anglo-America fighting US wars in Libya; and with prime ministers as NATO's secretary general. "Cold War jitters…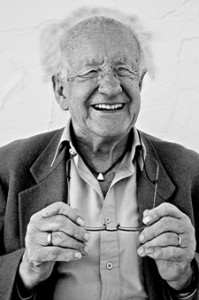 By Johan Galtung
Two important words enriching each other. "Nonviolent" easily becomes bla-bla, and "economy" is too general. But, does "nonviolent" make a difference for the better to the economy? And vice versa, can "economy" make "nonviolent" more positive, beyond resistance to evil?
Let us start with "economy", here conceived of as a cycle with three poles: Nature, Production, Consumption. And three processes: Extraction from Nature, Distribution from Production to Consumption, and Pollution from Production-Consumption back to Nature. The cycle flow is in that order: Nature → Production → Consumption → Nature.
A simple summary of the economy: humans extract resources from nature, produce-process for (end) consumption, and sends what they cannot consume back to nature (but economists, like book-keepers, left out the Nature part). And we want it all to be nonviolent!
"Do no harm!", nonviolent, is insufficient. "Peace", "peaceful" include positive peace–Peace Economics, A Theory of Development are my books (TRANSCEND University Press, 2012, 2010)–with "do good!".
And: Nature can evolve better without us, not we without Nature. Read the rest of this entry »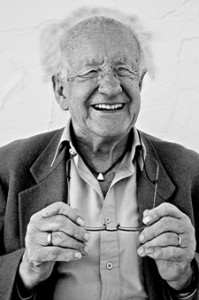 By Johan Galtung
Two closely related points, as a starter.
This column has argued Lifting the Bottom Up as economic approach in all weathers, bad, fair, good, to mitigate any suffering, and for them to enter the economy as producers and consumers, not as "cases".
This column has also argued judging Trump not by his poisoning words, nor by commentators' words, but by his deeds. White-male-workers-no college is not the US bottom, but they were heading down. Now lifted up the Trump way, by keeping/bringing back industry to the "Rust Belt". Ford Motor Company just did that, GM may be next.
If outsourcing to Mexico – under the euphemism "trade" served poor Mexican workers, maybe–but it serves rich elites in both countries.
45 percent tariff on Chinese goods: a non-starter. US homes are filled with affordable "Made in China". To de-industrialize was US stupidity; to re-industrialize will take time. Keep what is, bring back what was. Other countries may learn from Trump and not trade themselves away.
The general 2017 world economic outlook is bad. Key problem for the West: industry is now also in the hands of other countries to meet their demands and for exports (Chindia). How could that happen? Because:
Economists have a Theory I of diachronic stages, from primary via secondary to tertiary sectors, agriculture->industry->services. Time for services has come, domestically, and as export to import food and manufactures. TI promotes trade; but makes societies vulnerable if trade fails, and may cause huge primary-secondary sector unemployment.
Hence, alternative Theory II: synchronic co-existence of sectors, at state-provincial-local levels. Each sector is a way of life that appeals to different persons or to the same person at different stages. TII promotes self-reliance–not self-sufficiency, filling gaps with trade–high employment if automation is controlled and not seen as a law of nature, personal enrichment, and protection of nature. Read the rest of this entry »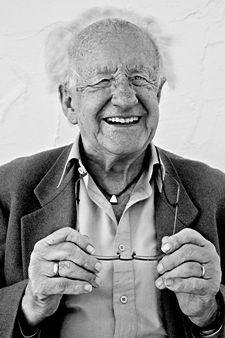 By Johan Galtung
To understand something we often compare it with something else.
A recent Harvard study found 26.7% of world car production in China and 13.3% in USA; US economy bigger but China leading in export with 8 of the 12 biggest harbors; USA end 2016 fighting 7 wars with bases all over and China with no wars or bases, investing, building the New Silk Road-Lane, the Economic Belt. How successfully, it is to be seen.
But these are global power relations. That the West is going down, the Rest is coming up, the USA is a major part of the West and China of the Rest, are decades-old truths. And the EU is also part of the West.
What does domestic China remind us of, historically, structurally? Not USA, a state since 1776, 1812. Let us compare China with present border and context to Europe from the Atlantic to–whatever the border.
One conclusion can be foretold: only recently are both of them becoming cohesive, as super-states and as super-nations. Why, and how? Read the rest of this entry »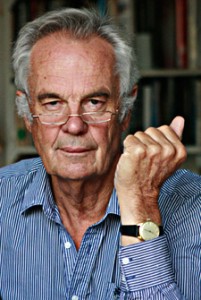 By Jonathan Power
December 6th 2016
President-elect Donald Trump is about to make the American rich even richer with his plan to cut their taxes. A cause for shame. Nevertheless, the history of America is that poorer people have done better than is commonly thought over the last two centuries.
Today they have indoor plumbing, heating, electricity, smallpox and tuberculosis-free lives, adequate nutrition, much lower child and maternal mortality, doubled life expectancy, increasingly sophisticated medical attention, the availability of contraception, secondary level schooling for their children and a shot at university, buses, trains and bicycles, much less racial prejudice, longer retirement, a rising quality of the goods they buy, better working conditions and the vote.
Once these were luxuries that only the richer could experience. It has been shown by many studies that happiness increases fast as poorer people get better off but that beyond a certain point – an income of $15,000 per person per year- extra happiness increases very slowly. Read the rest of this entry »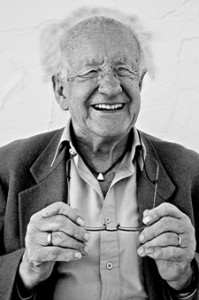 By Johan Galtung
"View" meaning not only a glimpse from above, but a position taken on the world on which the US electorate is now dumping Donald Trump.
That world is today basically multi-polar, maybe with 8 poles: 1) Anglo-America, 2) Latin America-Caribbean, 3) African Unity, 4) Islam-OIC from Casablanca to Mindanao, 5) European Union, 6) Russia more region than state, 7) SAARC from Nepal to Sri Lanka, 8. ASEAN, Australia-New Zealand. [See list of abbreviations with links to the mentioned organisations under the article]
And thre is the multi-regional Shanghai Cooperation Organization, SCO, with China and Russia, Islamic countries, India and Pakistan.
There is a waning state reality, smaller states being increasingly absorbed into regions.
There is a waxing region reality with the above eight; adding West Asian, Central Asian and Northeast Asian regions, maybe eleven.
There is a global reality based on IGOs, inter-governmental organizations, with the United Nations on top; TNCs, the transnational corporations, with the US-based on top so far; and INGOs, international non-governmental organizations, with religions on top.
Now, insert into all of that something concrete from William Blum's Anti-Empire Report #146 and his Rogue State.
From WWII, the USA has: Read the rest of this entry »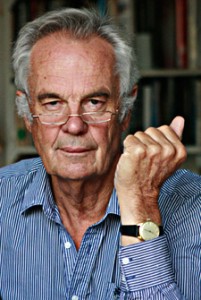 By Jonathan Power
Donald Trump is changing the right wing's economic spots. He is doing what Franklin Roosevelt did at the time of the Great Depression by increasing government spending – although it was the rearmament brought on by entering World War 2 that was an even more important factor in lifting America out of the doldrums.
He is following what Hitler did so successfully before World War 2 when he rebuilt Germany's economic strength with autobahns and industrial subsidies (not rearmament in the beginning, as is often said). He is walking in the footsteps of President Richard Nixon who when he changed course with a new economic policy said, "We are all Keynesians now".
John Maynard Keynes was the greatest economist who ever lived.
For reasons that were shameful, politicians have not listened to his advice as often as they should. The Germans, with their urge to austerity, have gone the other way, carrying (or pushing) nearly every European state with them, apart from Poland and Sweden which did not follow the herd and now have the best economic growth record of the last few years.
But Obama has certainly been Keynesian. Read the rest of this entry »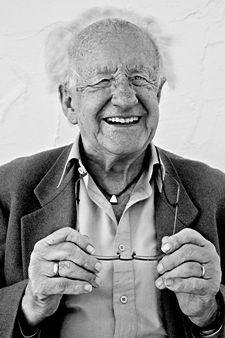 By Johan Galtung
"Future of the World between Globalization and Regionalization"
European Center for Peace and Development
Belgrade, 2-29 Oct 2016
Summary
Most states are too small given the speeds of transportation and communication–hence regionalization of neighbors with cultural similarities. The biggest states, China-India-Russia-USA-Indonesia-Australia-Brazil, are in fact regions. The next step, globalization, is very problematic. We have overcome geographical distance but not cultural distance. And USA uses globalization for world hegemony financially. Better would be a North American region with Canada, for dialogue with other regions.
The Rest will work on globalization, but how?
We are witnessing these years a historical transition from a world state system to a world region system. There are about 7:
ELAC-Latin America-Caribbean, AU-African Unity, EU-European Union, SAARC-South Asian Association for Regional Cooperation, ASEAN-Association of Southeast Asian Nations, OIC-Organization of Islamic Cooperation, SCO-Shanghai Cooperation Organization. Mostly recent, so many believe the logical step from a region system to a global system, globalization, is around the corner. Two major problems, though.
First, humanity is very diverse. The state system, based on the cultures of their dominant nations, accommodates much diversity, less than the primitive tribal and traditional village systems. However, will globalization also accommodate diversity or impose uniformity?
Second, the USA may use globalization to impose a global market with no state and regional borders for financial objects, derivatives, through privatization of all central banks, coordinated by the Bank for International Settlements, BIS, the bank of banks in Basel, Switzerland.
Many states, adapted in size to 20 km/h means of transportation, not to what is now possible, have joined others with similar cultures within the same civilization. The civilizations are still different, giving rise to several and diverse regions. However, we have only one globe to globalize. There is something final about globalization. It may protect diversity. But it may also be uniform, one design only.
Such designs exist. They come from the religions claiming to be single and universal truths, for all, forever: Christianity and Islam.
They have messages about Read the rest of this entry »
By Hans Graf Sponeck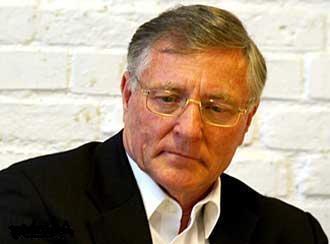 Freiburg, 1 October 2016
1. The global sky is full of dark clouds. There is reason, there must be reason, for concern. Humanity has to take time out to reflect. To-day is a good occasion to do so, especially since we have among us Haifa al Mansour and Solmaz Panahi who, together with her mother, has joined us on behalf of Jafar Panahi, her father.
The Kant Foundation is honouring two artists from the Middle East, one from Saudi Arabia, the other from Iran. They have taken Immanuel Kant's demand of yesteryear seriously and have shown the courage to use their minds with all the consequences that this has entailed. They have been swimming against the currents, they have built bridges and they have climbed mountains that try to separate people.
2. The community of nations has created an impressive body of law which is as densely woven as the most magnificent carpets one can find in the Middle East. Life in all its facets is well protected by such law – or so it seems! The UN Charter remains the supreme road map for human life with peace. It echoes what many thinkers and humanists throughout centuries have proclaimed. Can there be any disagreement that the usefulness of a map lies in its use?
3. Emotions? Feelings? – important as they are, must be in harmony with reason! The irrational rejection of Europe by Britain would not have happened if feelings and reason had been in balance! How much more evidence do we need to accept that humanity knows no borders?
4. Let me pause here for a moment and interject… Read the rest of this entry »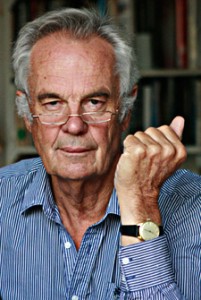 By Jonathan Power
October 11th 2016.
Africa up or down? After 10 years of quite remarkable growth across the continent most countries are experiencing a downturn, with average growth nearer 3.75% than 5% as before.
Nigeria, the continent's most populous country with its largest economy, was at one time growing year after year at 7+%. Now it looks like it's heading for recession and a growth rate pointing to zero.
It has been hit by a six-fold whammy – oil prices sharply down, the effects of the great recession in the industrialised countries, the Chinese economy slowing, bad economic and foreign exchange policies under the relatively new president, Muhammadu Buhari, increased corruption under his predecessor, Goodluck Jonathan, and the war against Boko Haram in the far north.
Nevertheless, Nigeria's non-oil sector- agriculture and manufacturing- improved steadily until 2015, but now has plateaued. Some economists have said that since that Nigerians can't get richer from oil they are being forced to diversify.
Most African countries don't have such a string of problems. Star performers, such as Tanzania, Uganda, Kenya, Senegal, Rwanda, Mauritius, Ghana and Ivory Coast, have avoided much of this turbulence. They have benefited from low oil prices, good economic policies, wise investment, an emphasis on industrialisation and an ability to attract foreign aid. Also from the lack of wars.
Although the number of wars across the continent has fallen sharply Read the rest of this entry »