Archive for the 'Racism' Category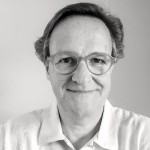 By Jan Oberg
Jan Oberg's comment on Chancellor Merkel's speech at the Munich security conference where she mentioned the duty Europe has to receive refugees and also reiterated that Germany will do its best to increase its military budget to 2% of its GDP.
Apart from this one can only get very sad and pessimistic when reading the comments underneath this sequence: Boundless hate against Merkel herself, racism, anti-Islam, anti-Semitism – and not one (of the first 70+ comments) on the issue of NATO, the risk of war or on what I brought up about the need for new, less militarist policies, less interventionism and better ways of handling the refugees.
Anger and hatred just under the surface, brought out mostly anonymously. No reasoning, just smear.
We still have a long long way to go in terms of public education…
Here the short video comment on PressTV where you can also see those comments.

Comment by Jan Oberg
The Malta EU meeting is expressive of militarism, colonialism and racism in one. Is it time perhaps to call the EU the Evil Union? People outside, in the rest of the world sees this and will draw their conclusions.
And an – admittedly unconventional – proposal on what to do with the politicians who are responsible for the destruction of Libya.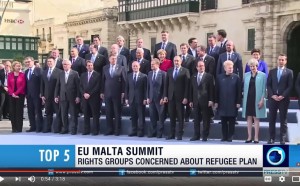 By Jan Oberg
Commentinng on President Rouhani's plea for tolerance and no borders on Press TV, January 28, 2017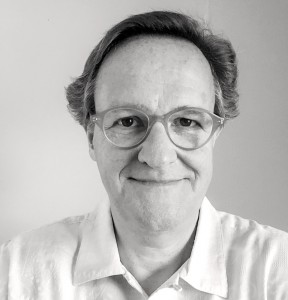 By Jan Oberg
A moment of world history missed by quite a few
I was in Aleppo December 10-14, 2016 and the Eastern part was finally liberated on the 12th.
Beyond any doubt, this was a world historic moment: because of Aleppo's importance as city in Syria and the Middle East, its status as UNESCO World Heritage site, as turning point in the soon 6 year long war in and on Syria. And because of the almost 100.000 people who came out of 4,5 years of hell-like occupation and because of the sheer proportions of the destruction.
Remarkably, there were no leading Western media present, also not those who were in Damascus and thus had a media visa. Most reported from very far away or from Beirut in neighbouring Lebanon, Istanbul or Berlin.
I happened to be the only one from Scandinavia and among the first dozen of people – mostly media people – to get into the East of the city and see the devastation and talk with the exhausted but immensely happy people.
I had the opportunity to visit the Hanano district, the old town, Ramouseh, Sheikh Saeed, the huge industrial zone Shaykh Najjar and the Jinin reception zone to which the people in need of humanitarian assistance arrived.
Old media reactions
From a normal professional media perspective, my presence there as well as my photos should, given the importance of Aleppo and its human dimensions – have attracted some interest, perhaps even been seen as a scoop. Particularly by those who had no reporter on the ground.
Well, not exactly so.
TFF's media list counts some 4000 adresses worldwide – individuals as well as editorial offices – of which about 700 in Denmark, Norway, Sweden and Finland. All received a couple of messages that I would be in Syria and how to reach me.
One Danish newspaper, left-wing Arbejderen made an interview upon my return.
No other media did.
Here some examples of how the old media in Scandinavia tried to perform their little tricks. They are all respected, professional media with a record of decency – not sensational yellow press. Read the rest of this entry »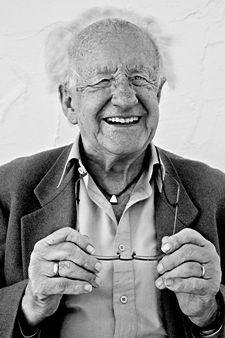 By Johan Galtung
This New Year announces itself with bangs all over, not whimpers.
Pope Francis made a tour d'horizon on all continents, strongly denouncing the violence in favor of his alternative: negotiation.
Much violence is copycat or copyrat; violence being a la mode. Copying–aka learning–is not wrong. But it depends on what is copied.
Here my 10-11 wishes:
Wish no. 1: copying peace rather than violence, for instance from ASEAN and the Nordic Community, making peace self-reinforcing.
Wish no. 2: reporting violence less prominently, more toward the end of newspapers-TV-radio news, and reporting peace upfront.
Wish no. 3: understanding war better, not only how many killed but how many bereaved; understanding peace better as model for others.
Wish no. 4: introducing Yin/Yang in Western thought: no totally good or bad humans or states around; they are all improvable mixtures.
Wish no. 5: linking the good in ourselves to the good in others for peaceful cooperation, yet keeping the bad in mind, for security.
Wish no. 6: identifying unsolved conflicts and unconciled traumas that may lead to violence; solving the conflicts, healing the traumas. Read the rest of this entry »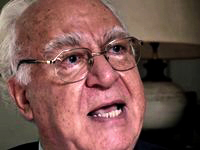 By Farhang Jahanpour
I have just spent a couple of miserable hours reading General Michael Flynn's and Michael Ledeen's book, The Field Of Flight. He will be President Trump's national security adviser. And, frankly, I don't know where to begin.
As someone who is opposed to the regime of the mullahs and would like to see the end of that regime through peaceful and democratic means, I truly cannot understand the reason for what one can call the irrational hostility and the depth of hatred of people like Flynn and Michael Ledeen towards Iran. Of course they are entitled to their feelings of hatred and hostility towards Iran and Muslims as a whole, but they are not entitled to their facts.
It is really amazing to see how without any concern for the facts Flynn jumps from one subject to another, Read the rest of this entry »
By Jan Oberg
- who speaks to PressTV about The Jungle camp in Calais and children gone missing since it was destroyed.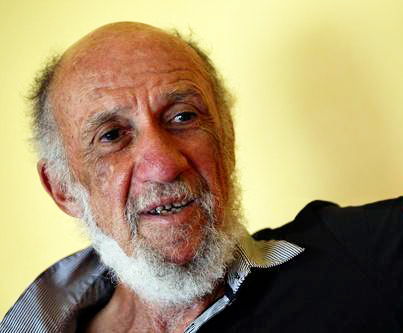 By Richard Falk
I am republishing my review essay that appeared in International Dialogue: A Multilateral Journal of World Affairs 6:2016.
It discusses two excellent studies of humanitarian intervention, a post-colonial trope allowing the United States and West Europeans to feel morally satisfied while projecting military power to distant lands, often with devastating consequences for the people being protected, and sometimes, even being rescued from tyranny and brutal repression.
In some respects, what progressive critics call 'regime-change' the champions of such policy like the terminology of 'humanitarian intervention,' or even better, 'Responsibility to Protect' or R2P.
Donald Trump interestingly portrayed Hillary Clinton accurately as a regime-change advocate, and pledged not to make such mistakes if elected. We will wait, see, and hope that at least this time, he means what he says.
The Middle East has been the testing ground for this 'new geopolitics' but its antecedents can be traced back several centuries as the Klose edited collection of essay clearly demonstrates.
Both studies are notable for highlighting the non-humanitarian motivations that accompany such undertakings, which are often hidden from public view, and need to be highlighted to comprehend this latest twist in the conduct of international relations.]
Fabian Klose (ed).
The Emergence of Humanitarian Intervention: Ideas and Practice from the Nineteenth Century to the Present
Cambridge University Press, 2016. 364pp.
Rajan Menon
The Conceit of Humanitarian Intervention
Oxford University Press, 2016. 235pp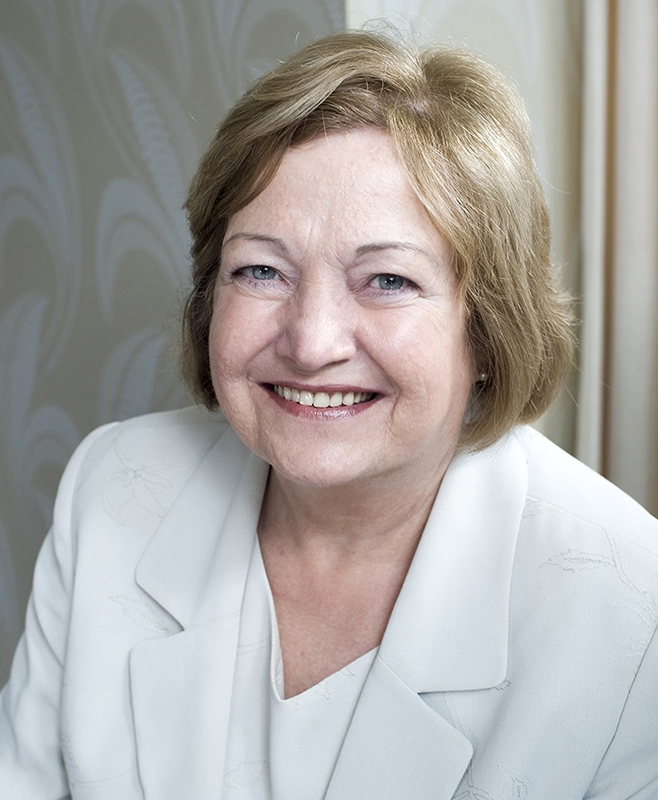 By Mairead Maguire
Thursday 29th September, 2016 – Wed.,5th October, 2016
Participant on board Zaytoouna-Oliva boat
A few weeks ago, the US Government agreed to give Israel $38 billion dollars, the largest military funding package the U.S. has given any Nation. This $38 billion in military and other type of Aid, will be used to imprison the Palestinians of Gaza, and continue Israel's military occupation, and imposition of an apartheid state, upon the Palestinian people.
This money will be used in the training fields of Israeli military which are in Gaza, where military experiments are done, using US military weaponry, by the Israeli Occupation Forces.
The U.S. military and Government is complicit in the crimes against the people of Gaza and the Palestinian occupied territory by the use of military hardware given by USA and the training that the Israelis give USA and USA gives to them.
It is also estimated that some 70% of European humanitarian aid to Palestine ends up in Israeli pockets.
Gaza continues to suffer from the continuing Israeli blockade, naval and land, and this 25-mile-long tiny strip, 5 miles wide, with l.9 million people, living in it, is a brutal blockade and Israel controls everything including, all the electricity, the food, etc. Indeed, everything which comes into Gaza comes through Israeli hands. Gaza's only airport was completely destroyed in 2002 by Israeli jets and ground forces.
Egypt continues to be a part of this blockade as they have blocked Gaza's southern border and Egypt continues to receive USA military funding. Medical authorities have reported that the time for operations in Gaza now goes up to 2025 as so many are awaiting health care, and the increasing issues around food, water, sewage, electricity, all of these mounting problems have led the U.N. to declare in their latest Report, that by the year 2020 Gaza will be uninhabitable. What hope is there for the Palestinians of Gaza, the vast majority of whom are young people.?
In order to give Hope to the people of Gaza by showing solidarity and support the Women's Boat to Gaza sailed to Gaza in September, 2016.
Also we sailed in order to challenge this illegal and immoral blockade and occupation of Palestine by Israel, and draw international attention to the fact that under Geneva conventions it is illegal to punish civilians, which is what Israeli government policies continues to do. Read the rest of this entry »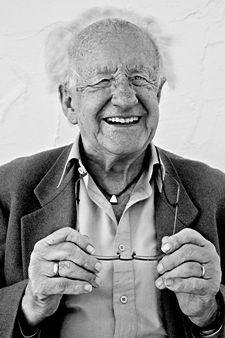 By Johan Galtung
Hindu University, FL USA
Gandhi was born 2 October 1869, was killed 30 January 1948 by a Pune brahmin, Godse. I was a 17 years old boy in Norway who cried when hearing the news. Something unheard of had happened.
But I did not know why I cried, and wanted to know more. Who was Gandhi? So I became a Gandhi scholar as assistant and co-author to the late Arne Næss in his seminal work of extracting from Gandhi's works and words his Gandhi's Political Ethics as a norm-system.[i]
The image of the India I love is the image of Gandhi. I know perfectly well that there are other Indias. And Ashis Nandy sensitized me to why the court proceedings against Godse were kept secret: because his arguments were that Gandhi stood in the way of the modern India the government wanted, with industrialization, booming cities, growth, trade, a strong army; the whole package.
Very different from Gandhi's self-sufficient sarvodaya villages, linked by "oceanic circles", focused on spiritual rather than material growth.
Very similar to the Buddhist image of the small sangha community. And in line with Gandhi's idea that he may actually have been a Buddhist; without any vertical ranking of occupations.
Gandhi's link to Buddhism and rejection of caste may have been on top of Godse's motivation, adding to modernity. Nehru's India was also a modern India, with a socialist LSE-Harold Laski, Soviet touch.
Nehru and Gandhi shared anti-colonialism but differed in their images of independent India. Modernity, and even more so, Soviet top-down socialism, were very remote from Gandhi's bottom-up world.
Gandhi was instrumentalized by Congress to get rid of Britons preaching against caste. India became independent, after a disastrous partition mainly caused by Lord Mountbatten; free to enter modernity, and to keep caste. The Congress Party got the cake and ate it too.
So, I see two Indias, Gandhi and modernity, and knowing there are more.
Two Indian civilizations, with much clash and little dialogue.
And some dwarfs rejecting India's greatest son. Some time ago there were books on and by Gandhi at New Delhi airport; today we find books on business administration.
A non-dialogue of two civilizations within one country.
This essay opens for that missing dialogue, Read the rest of this entry »