Archive for the 'Racism' Category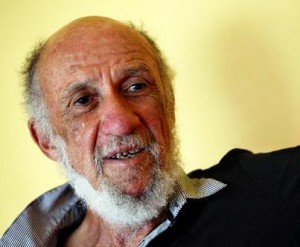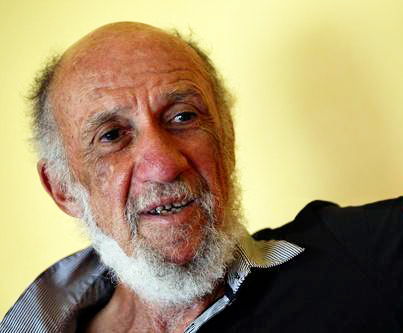 By Richard Falk
Prefatory Note
This post is a slightly modified version of my presentation to the Human Rights Commission of the Italian Parliament on October 11, 2017. The Commission is composed of members of Parliament and chaired by Hon. Pia Elda Locatelli, representing the city of Bergamo. The presentation was followed by a discussion, and a generally favourable response on the central issue of switching from an emphasis on 'occupation' to 'apartheid.'
An Overview of Present Realities
We meet at a difficult time from the perspective of the Palestinian people: several developments nationally, regionally, and internationally now deprive Palestinians of that glimmer of hope that comes from seeing light at the end of the tunnel; more fully appraised, the situation is not as bleak for Palestinians as the picture of their struggle being painted from a realistic perspective.
A series of factors pointing in both directions can be identified, first to highlight the negative developments from a Palestinian perspective, and then to set forth several developments that are positive with regard to the Palestinian national movement aiming for decades to achieve a just and sustainable peace.
(1) The foreign policy priorities of regional and international political actors have increasingly shifted attention away from the Palestinian ordeal; developments internal to Israel have deliberately accentuated this inattention to Palestinian goals and rights; of special relevance in these regards are the ongoing wars and turmoil in Syria, Yemen, Libya, and Iraq, as well as deteriorating relations and rising tensions of the Iran/US relationship.
Further, there are the moves toward normalization of relations with Israel by the Gulf countries, especially Saudi Arabia; and the unsteady diplomatic approach of the Trump presidency that seems accurately interpreted as supportive of whatever the Israeli government chooses to do, including even accelerated settlement expansion and a rejection of the Palestinian right of self-determination.
(2) Israel and Zionist support groups have launched a variety of initiatives designed to convince the Palestinians that they have been defeated, that their struggle is essentially futile at this stage, and they should move on for their own sake, overtly renouncing their struggle and posture of resistance.
The pro-Zionist Middle East Forum, founded by Daniel Pipes has even sponsored a so-called 'victory caucus' that basically proclaims an Israeli victory as a way of demoralizing Palestinian activism and global solidarity efforts by treating Palestinian goals as a lost cause. Read the rest of this entry »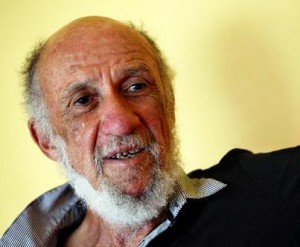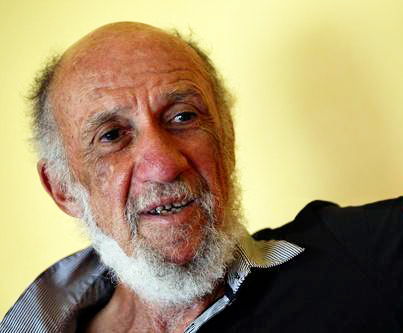 By Richard Falk
I suggest that Zionists fond of smearing critics of Israel as 'anti-Semites' take a sobering look at the VICE news of the white nationalist torch march through the campus of the University of Virginia the night before the lethal riot in Charlottesville.
In this central regard, anti-Semitism, and its links to Naziism and Fascism, and now to Trumpism, are genuinely menacing, and should encourage rational minds to reconsider any willingness to being manipulated for polemic purposes by ultra Zionists.
We can also only wonder about the moral, legal, and political compass of ardent Zionists who so irresponsibly label Israel's critics and activist opponents as anti-Semites, and thus confuse and bewilder the public as to the true nature of anti-Semitism as racial hatred directed at Jews.
There must be less incendiary ways of fashioning responses to the mounting tide of criticism of Israel's policies and practices than by deliberately distorting and confusing the nature of anti-Semitism.
To charge supporters of BDS, however militant, with anti-Semitism dangerously muddies the waters, trivializing hatred of Jews by deploying 'anti-Semitism' as an Israeli tactic and propaganda tool of choice in a context of non-violent expressions of free speech and political advocacy, and thus challenging the rights so elemental that they have long been taken for granted by citizens in every funcitioning constitutional democracy.
It is worth recalling that despite the criticisms of BDS during the South African anti-apartheid campaign, militant participants were never, ever smeared, despite being regarded as employing a controversial approach often derided as counterproductive in politically conservative circles.
And of course it is not only Zionists who have eaten of this poisonous fruit. Read the rest of this entry »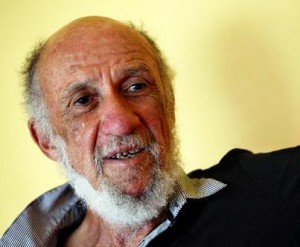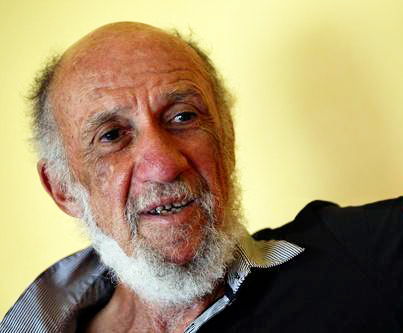 By Richard Falk
Six months ago, the UN's Economic and Social Commission for West Asia (ESCWA) asked Virginia Tilley and me to write a study examining the applicability of the international criminal law concept of apartheid to Israel's policies and practices toward the Palestinian people. We were glad to accept the assignment, and conceived of our role as engaging in an academic undertaking. ESCWA, one of several UN regional commissions, requested the study as a result of an uncontested motion adopted by its 18 Arab member governments.
Almost within hours of its release on March 15, our report [bearing the title "Israel's Practices Toward the Palestinian People and the Question of Apartheid"] was greeted by what can only be described as hysteria and derision.
Continue reading here on Falk's blog "Global Justice In The 21st Century" where you can also read the many comments to this affair.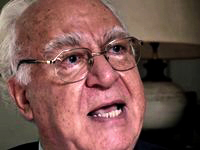 By Farhang Jahanpour
Last year's U.S. presidential election campaign was the most acrimonious in recent history. The debates were personal and bad-tempered. Some email leaks from the Democratic National Committee showed that the committee had been actively trying to undermine Senator Bernie Sanders' presidential campaign in favor of his rival Hillary Clinton, which deprived both of them of victory in the election.
On the Republican side, most candidates engaged in crude personal attacks against each other. Senator Marco Rubio hit an extreme low by referring to Donald Trump's small hands, and Trump retorted that Rubio had "really large ears" and gave him the nickname of "Little Marco".
Trump called Senator Ted Cruz "the single biggest liar" and threatened that "he would spill the beans" on his wife. Trump also constantly referred to his Democratic rival as "Crooked Hillary", with the crowds chanting: "lock her up".
The campaign manifested a level of vulgarity that has been unprecedented in American politics. Based on Trump's comments about women, blacks, Mexicans, Muslims, etc. many American commentators have described him as racist, sexist, homophobic, xenophobic, and narcissistic.
However, alongside those controversial remarks, Trump also gave the impression that if he were elected his presidency would mark a major break with the past and would usher in a more peaceful world and a more constructive relationship with Russia.
Trump strongly criticized the invasion of Iraq, the trillions of dollars that were spent on it and the hundreds of thousands of lives lost. He hinted that his administration would not interfere in the internal affairs of other countries and would concentrate on "making America great again".
Donald Trump won the election on the basis of Electoral College votes, yet his victory was far from impressive. Some 40% of registered voters didn't vote. Of the 60% who voted, Trump got a little more than 28% of the vote. His 62 million votes constituted 18% of America's 340 million people, and Hillary Clinton received nearly three million more popular votes than Trump did.
So, although technically Trump won, he certainly has no decisive mandate. He is also the only president to have come to office with no previous elected post and no public or military service, even at a junior level, and not even having the support of leading Republicans.
An administration filled with generals and millionaires
President Trump formed a cabinet of generals and millionaires, basically to boost his own ego, because he feels strong in the company of generals and rich people. Read the rest of this entry »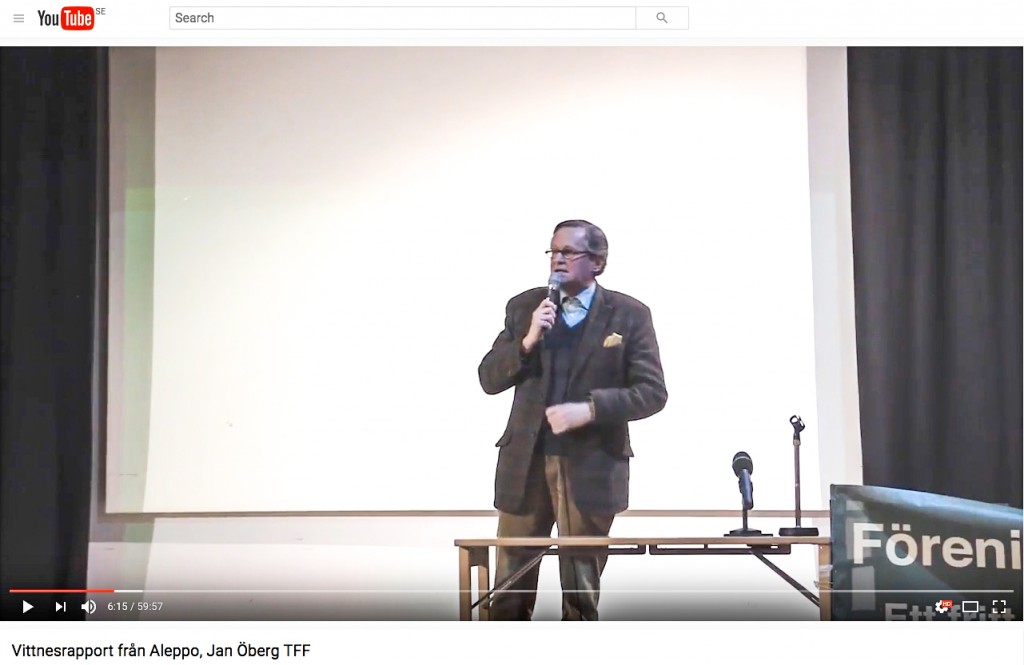 Videoinspelning av Jan Öbergs föredrag i Stockholm februari 2017

Inspelningen är uppdelad i två delar:
Del 1: Vittnesrapport från Aleppo
60 min.
Del 2: Debatt och vägar till fred i Syrien
45 min.

Bakgrund
10-14:e december 2016 vistades Jan Öberg i Aleppo. Med sin unika erfarenhet från staden ifrågasätter han den gängse massmediarapporteringen, argumenterar för ett nytt sätt att se på konflikter på och ger förslag till den nödvändiga fredsprocessen.

Moderator
Anders Björnsson, författare

Datum
Lördag 25 februari kl. 14-16, Bagarmossens Folkets Hus, Stockholm

Arrangörer
Föreningen Syriensolidaritet, Folket i Bild Kulturfront – Stockholmsavdelningen, FiB-juristerna m.fl.

Jan Öberg rapporterar
– Jag kunde fritt tala med vem jag ville, och fotografera som jag ville. Jag gick omkring utan säkerhet, polis eller annat skydd. Många tackade mig för att jag var i Aleppo vid befrielsen.
– Förstörelsen av Aleppo är värre än jag någonsin trott – efter att ha sett Sarajevo, Mostar och Vukovar. Den stora förstörelsen är från gatustriderna – en mindre del ifrån luften.
– Ingen av dem många jag pratade med hade sett de Vita Hjälmarna. Däremot träffade jag frivilliga från Syriens Röda Halvmåne som var mycket professionella.
– De jag pratade med uttryckte sin glädje över frihet efter fyra års belägring och uttryckte tacksamhet över regeringens och ryssarnas insatser.

Öbergs fotoberättelser
Se också Jan Öbergs fotoserier med bakgrunds- och förklarande text här.

TFF PressInfo och andra artiklar – av vilka många handlar om Syrien – finns på TFF:s blogg här.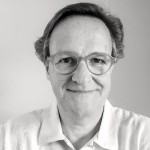 By Jan Oberg
Jan Oberg's comment on Chancellor Merkel's speech at the Munich security conference where she mentioned the duty Europe has to receive refugees and also reiterated that Germany will do its best to increase its military budget to 2% of its GDP.
Apart from this one can only get very sad and pessimistic when reading the comments underneath this sequence: Boundless hate against Merkel herself, racism, anti-Islam, anti-Semitism – and not one (of the first 70+ comments) on the issue of NATO, the risk of war or on what I brought up about the need for new, less militarist policies, less interventionism and better ways of handling the refugees.
Anger and hatred just under the surface, brought out mostly anonymously. No reasoning, just smear.
We still have a long long way to go in terms of public education…
Here the short video comment on PressTV where you can also see those comments.

Comment by Jan Oberg
The Malta EU meeting is expressive of militarism, colonialism and racism in one. Is it time perhaps to call the EU the Evil Union? People outside, in the rest of the world sees this and will draw their conclusions.
And an – admittedly unconventional – proposal on what to do with the politicians who are responsible for the destruction of Libya.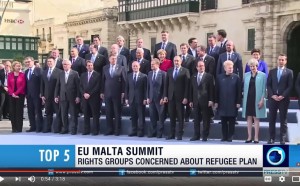 By Jan Oberg
Commentinng on President Rouhani's plea for tolerance and no borders on Press TV, January 28, 2017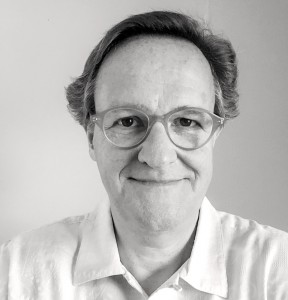 By Jan Oberg
A moment of world history missed by quite a few
I was in Aleppo December 10-14, 2016 and the Eastern part was finally liberated on the 12th.
Beyond any doubt, this was a world historic moment: because of Aleppo's importance as city in Syria and the Middle East, its status as UNESCO World Heritage site, as turning point in the soon 6 year long war in and on Syria. And because of the almost 100.000 people who came out of 4,5 years of hell-like occupation and because of the sheer proportions of the destruction.
Remarkably, there were no leading Western media present, also not those who were in Damascus and thus had a media visa. Most reported from very far away or from Beirut in neighbouring Lebanon, Istanbul or Berlin.
I happened to be the only one from Scandinavia and among the first dozen of people – mostly media people – to get into the East of the city and see the devastation and talk with the exhausted but immensely happy people.
I had the opportunity to visit the Hanano district, the old town, Ramouseh, Sheikh Saeed, the huge industrial zone Shaykh Najjar and the Jinin reception zone to which the people in need of humanitarian assistance arrived.
Old media reactions
From a normal professional media perspective, my presence there as well as my photos should, given the importance of Aleppo and its human dimensions – have attracted some interest, perhaps even been seen as a scoop. Particularly by those who had no reporter on the ground.
Well, not exactly so.
TFF's media list counts some 4000 adresses worldwide – individuals as well as editorial offices – of which about 700 in Denmark, Norway, Sweden and Finland. All received a couple of messages that I would be in Syria and how to reach me.
One Danish newspaper, left-wing Arbejderen made an interview upon my return.
No other media did.
Here some examples of how the old media in Scandinavia tried to perform their little tricks. They are all respected, professional media with a record of decency – not sensational yellow press. Read the rest of this entry »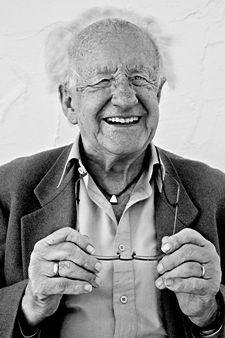 By Johan Galtung
This New Year announces itself with bangs all over, not whimpers.
Pope Francis made a tour d'horizon on all continents, strongly denouncing the violence in favor of his alternative: negotiation.
Much violence is copycat or copyrat; violence being a la mode. Copying–aka learning–is not wrong. But it depends on what is copied.
Here my 10-11 wishes:
Wish no. 1: copying peace rather than violence, for instance from ASEAN and the Nordic Community, making peace self-reinforcing.
Wish no. 2: reporting violence less prominently, more toward the end of newspapers-TV-radio news, and reporting peace upfront.
Wish no. 3: understanding war better, not only how many killed but how many bereaved; understanding peace better as model for others.
Wish no. 4: introducing Yin/Yang in Western thought: no totally good or bad humans or states around; they are all improvable mixtures.
Wish no. 5: linking the good in ourselves to the good in others for peaceful cooperation, yet keeping the bad in mind, for security.
Wish no. 6: identifying unsolved conflicts and unconciled traumas that may lead to violence; solving the conflicts, healing the traumas. Read the rest of this entry »