Archive for the 'EU peace' Category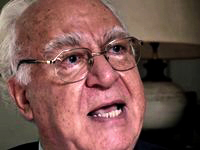 By Farhang Jahanpour
Last year's U.S. presidential election campaign was the most acrimonious in recent history. The debates were personal and bad-tempered. Some email leaks from the Democratic National Committee showed that the committee had been actively trying to undermine Senator Bernie Sanders' presidential campaign in favor of his rival Hillary Clinton, which deprived both of them of victory in the election.
On the Republican side, most candidates engaged in crude personal attacks against each other. Senator Marco Rubio hit an extreme low by referring to Donald Trump's small hands, and Trump retorted that Rubio had "really large ears" and gave him the nickname of "Little Marco".
Trump called Senator Ted Cruz "the single biggest liar" and threatened that "he would spill the beans" on his wife. Trump also constantly referred to his Democratic rival as "Crooked Hillary", with the crowds chanting: "lock her up".
The campaign manifested a level of vulgarity that has been unprecedented in American politics. Based on Trump's comments about women, blacks, Mexicans, Muslims, etc. many American commentators have described him as racist, sexist, homophobic, xenophobic, and narcissistic.
However, alongside those controversial remarks, Trump also gave the impression that if he were elected his presidency would mark a major break with the past and would usher in a more peaceful world and a more constructive relationship with Russia.
Trump strongly criticized the invasion of Iraq, the trillions of dollars that were spent on it and the hundreds of thousands of lives lost. He hinted that his administration would not interfere in the internal affairs of other countries and would concentrate on "making America great again".
Donald Trump won the election on the basis of Electoral College votes, yet his victory was far from impressive. Some 40% of registered voters didn't vote. Of the 60% who voted, Trump got a little more than 28% of the vote. His 62 million votes constituted 18% of America's 340 million people, and Hillary Clinton received nearly three million more popular votes than Trump did.
So, although technically Trump won, he certainly has no decisive mandate. He is also the only president to have come to office with no previous elected post and no public or military service, even at a junior level, and not even having the support of leading Republicans.
An administration filled with generals and millionaires
President Trump formed a cabinet of generals and millionaires, basically to boost his own ego, because he feels strong in the company of generals and rich people. Read the rest of this entry »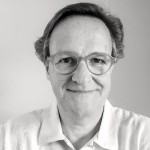 By Jan Oberg
Jan Oberg's comment on Chancellor Merkel's speech at the Munich security conference where she mentioned the duty Europe has to receive refugees and also reiterated that Germany will do its best to increase its military budget to 2% of its GDP.
Apart from this one can only get very sad and pessimistic when reading the comments underneath this sequence: Boundless hate against Merkel herself, racism, anti-Islam, anti-Semitism – and not one (of the first 70+ comments) on the issue of NATO, the risk of war or on what I brought up about the need for new, less militarist policies, less interventionism and better ways of handling the refugees.
Anger and hatred just under the surface, brought out mostly anonymously. No reasoning, just smear.
We still have a long long way to go in terms of public education…
Here the short video comment on PressTV where you can also see those comments.

Comment by Jan Oberg
The Malta EU meeting is expressive of militarism, colonialism and racism in one. Is it time perhaps to call the EU the Evil Union? People outside, in the rest of the world sees this and will draw their conclusions.
And an – admittedly unconventional – proposal on what to do with the politicians who are responsible for the destruction of Libya.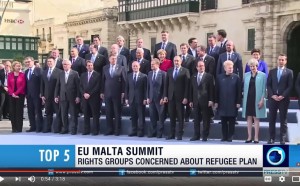 By Jan Oberg
- who speaks to PressTV about The Jungle camp in Calais and children gone missing since it was destroyed.
Here a few comments on Erdogan's recent attack on the West for supplying arms to the Kurds.
Funny that Turkey's president should accuse someone else for weaponizing a conflict. At the same time as Turkey does it and is also involved in two wars outside itself – Iraq and Syria – and one inside against the Kurds.
In this short interview I seek to raise the imagination: Since the weaponization of conflicts is a cancer on the world, imagine that a God-like magnetic force that could suck up each and every weapon in the Middle East, what would happen?
They would be forces to sit down and talk!
And one more point I did not get around to say: The world's cancerous arms industry and criminal arms traders – governmental as well as private – would go out of business and many end up behind bars.
In short, a much better world.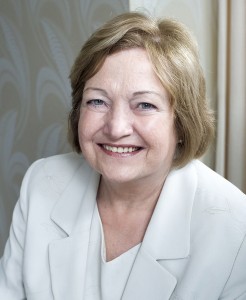 By Maired Maguire
"War is illegal and immoral, it has to end and it can be ended.'
Speech at the international meeting "Thirst For Peace", Assisi September 18-20, 2016. Promoted by Community of Sant Egidio and Diocese of Assisi and Franciso Families.
Dear Friends,
I am happy to be here at this International Meeting and I would like to thank our hosts, for their invitation to attend. I have always been inspired by the lives of St. Francis and St. Clare, whom I believe are Icons of Christian Gospel Peace and Nonviolence.
Francis the man of action, steeped in empathy and love for all, and Clare a woman of prayer, whose love of God led her into the depth of mysticism and peace.
Francis and Clare lived in a time of violence and war, yet they choose to live the nonkilling/nonviolence of Jesus. Francis as a youth fighting in his local military, knew well how to wield a sword, yet he choose to follow the command of Jesus to Peter, when he told him to put up his sword and healed the Soldier's ear.
He left the military to live in poverty and service, and together with Clare, and his followers refused to take up arms. Francis and Clare, in the midst of much feudal violence, choose to follow the Christian nonviolence manifesto 'the Sermon on the Mount'.
For many people in Europe and the world, challenged by growing violence and injustice, the lives of these two great 13th century Saints gives us hope and inspiration.
Pope Francis, following in the steps of St. Francis, gives us all hope as he challenges us to work for the abolition of the death penalty, ending poverty, the arms race, nuclear weapons, and environmental destruction, etc.,
However, I believe we need a clear renunciation of the 'just war' theory (a phoney piece of morality in the words of the late Fr. John L. McKenzie) and I add my voice to those appealing to Pope Francis for an Encyclical on Peace and Nonviolence, calling Christians to rejection militarism and war and to follow a Peace theology in keeping with the teachings of the Nonviolent Jesus.
This would give great Spiritual leadership not only to Europe but to Humanity.
I believe Europe today Read the rest of this entry »
Commenting on PressTv on July 22, 2016 after yet another tragedy in the Mediterranean.
But how much did the media cover that in comparison with the Nice tragedy – and Hollande's killing of 120 innocent civilians as revenge for Nice (which at the time was not known to have any connections to ISIS or similar)?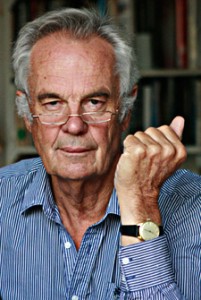 By Jonathan Power
The crime of aggression ("planning, preparation, initiation or waging of a war of aggression") was described by the Nuremberg Tribunal that tried Nazi leaders as "the supreme international crime differing only from other war crimes in that it contains within itself the accumulated evil of the whole".
President George W. Bush and British prime minister, Tony Blair, have been accused by many as war criminals for starting the war against Iraq and, second, for not watching carefully enough to make sure that war crimes carried out by individual soldiers were not covered up, and for the torture that Bush initiated and Blair appeared to tolerate.
Did Blair lie over the reason for going to war with Iraq – the supposed stockpile of weapons of mass destruction that Iraq possessed? It depends how you define lie. If you define lie as saying this cat is black when in fact it's white he didn't on the big issues. But what he did do was to give the impression the cat was assuredly white when in fact it was a sort of greyish.
But as the just published government commissioned report made by a distinguished civil servant, John Chilcot, has made clear the caveats were left out of intelligence briefings and the presentation was polished by the prime minister's office.
We in the public didn't have the pre-polished version but Blair did and he must have known in his mind, if not his heart, he was taking a gamble with the evidence. Read the rest of this entry »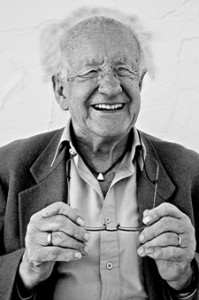 By Johan Galtung
The vote turned out like the two referenda held in Norway in 1972 and 1994. And much for the same reason: Protestant break with Rome – Catholic, imperial – Henry VIII made himself head of the Anglican Church in 1534.
Religion was not the only reason, there are Protestant Nordic members of EU, closer to the continent and closer to Russia. World history, a short while after Pope Francis – Patriarch Kirill also made world history, bridging the Catholic-Orthodox 395-1054 gap.
The Disunited Queendom is now London with surroundings; England. The implications are enormous, for UK-GB and the British Isles in general, for EU and Europe in general, USA and the world in general.
The US Trojan horse decided to leave the EU on 23 June 2016.
UK-GB and the British Isles in general:
Goodbye United Kingdom, UK, we may get United Ireland, UI, instead.
Goodbye Great Britain, GB, we may get Scotland in EU instead.
Welcome to Britain of England-Wales, if they care for that vocabulary.
Welcome to new-born England, 23 June being the Day of Independence.
Independence?
Washington, having lost its inside-EU ally, Read the rest of this entry »