Archive for the 'AA ARTICLES BY ASSOCIATES' Category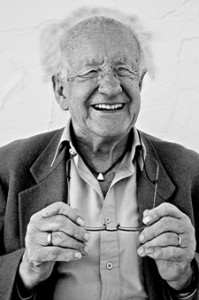 West of Jondal is Torsnes, named after the Nordic war god Thor with his Hammer, a center of the Viking era from 800 to 1050, only 250 years. Why so short? Successful with raids and colonization–Gardarike in Russia, Iceland, Greenland, Vineland in Canada. And then: fini. Why?
Because they had no future. Evil Lóki had killed Good Baldur–next to Torsnes is Belsnes=Baldursnes. They were doomed. Enters Christianity with Evil Satan and Good God, restoring hope. The end.
The Soviet Union Empire had no future: Communism was undefined. Enters Orthodox Christianity–Putin is a true believer–hope restored.
The United States Empire has no future: "allies" refuse to fight US wars and US capitalism increases inequality with reduced growth. Enter Campaigner Trump 'Making America Great Again' by buying-hiring American; President Trump making America isolated, violent, unequal–an autistic, psychotic, narcissistic, paranoid in a psycho-pathological exceptionalist, us-them paranoid state. A perfect fit for the worst.
2050 is only 33 years ahead; 33 years back is Orwell's 1984. Much happened.
The Berlin Wall collapsed in 1989; the Soviet Empire, Soviet Union and Communism followed. The US Empire declined, former clients refused to fight US wars, but not EU wars; eroding NATO.
The Cold war, threatening humanity with a nuclear arms race that in a hot war could obliterate the planet, melted away with a whimper.
China's incredible growth, also in world presence, from the Deng Xiaoping revolution in 1980, has been mainly within that period.
The attack on Muslim countries by a "US-led coalition" and the reaction by Al Qaeda and the Islamic State-Caliphate: in that period.
All over the world regionalization, ELAC-Economic Commission for Latin America and the Caribbean, African Unity/Union, EU, ASEAN; most states being too small, civilizations blocking for a world state.
All over the world non-dominant nations asserting themselves.
And all over the world, inspired from USA, women emancipating.
A new world, in only 33 years of rapidly accelerating history with another new world in the next 33 years. Some forecasts, using Western identification of units-variables prolonging trends and Daoist identification of holons-dialectics, forces-counterforces, yin/yang; to catch both continuous change and the discontinuous, jumpy changes.
Development, defined as satisfying basic human needs by lifting the bottom up; reduction of inequality can be achieved before 2050. The idea of food-water, clothing-housing, health-education for all has arrived and been well received (maybe not in the USA); one formula being the last two free, the first four subsidized with monthly cash to buy. Homo sapiens being homo faber and homo ludens, productive and playful with lifelong support, not lifelong struggle for sheer survival.
True, ground and river water are scarce but ocean water is not, obtainable by boiling with parabolic mirrors, capturing the vapor.
Environment, defined as satisfying basic nature needs, diversity and symbiosis. Fighting CO2 omission, a bilateral relation for a very complex reality, is much too simplistic, fighting CFCs destroying the ozone layer and symbiosis, strengthening the diversity of biota and abiota beyond using only renewable resources make good sense.
Individuals stop smoking if they attribute death from lung cancer to smoking. A catastrophe attributed to insulting nature's needs may elicit remedial action from collectivities. Likely to happen, but better pro-actio than re-actio. A key: the darker the earth the more heating by solar energy; cities are darker than villages. Therefore, move out from big cities ruled by elites to small local units ruled by people.
Peace, defined negatively as absence of parties being bad to each other, and positively as parties being good to each other–at the mega-macro-meso-micro levels–depends on ability to solve underlying conflicts and to concile underlying traumas–possibly increasing.
Forecasts for twenty cases spanning the world and the levels: Read the rest of this entry »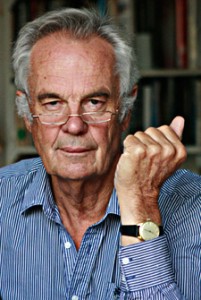 By Jonathan Power

June 12th 2017
"The best lack all conviction", wrote the Irish poet, William Yeats, "while the worst are full of passionate intensity." Is this not true of America today?
Some of the "best" are working to bring down President Donald Trump yet are they ready to cut to the chase? He has cards up his sleeve. He came to power partly because he won the support of working class and lower middle class whites who were prepared to vote against their economic interest for the sake of the nationalism that Trump espoused. Neither Keir Hardie nor Franklin Roosevelt nor Bernie Sanders were their leader. It was Trump.
I don't find it difficult to imagine how Trump could play the nationalist card that would rally his electorate. The "best" would be against this, but how many would be convinced enough to go out on the street, French style, and demand Congress impeach him?
I doubt if the Harvard professors would or journalists from the New York Times, business men, school teachers, doctors, civil servants or airline pilots. Of course, as with the civil rights movement and the anti-Vietnam War protests, there would be students in the front row. Then there would be clergy, a few professors from the University of Wisconsin, novelists, Senator Sanders and at most 50 members of Congress. The police would easily face them down and disperse them.
"Patriotism is the last refuge of the scoundrel", said Samuel Johnson. So is extreme confrontation, or even war. What follows is not my scenario. It is that of Philip Gordon, writing in the current issue of the respected "Foreign Affairs".
He was Barack Obama's Special Assistant for the Middle East, North Africa and the Gulf regions. Those who have dormant passionate intensity in their bones should read it and act now before it is too late. Events can move fast. "A week is a long time in politics", said the former British prime minister, Harold Wilson.
Trump could begin his diversionary tactics with Iran, Read the rest of this entry »
There should be a lower level to the statements by a US Secretary of Defence.
There should be a debunking of the unethical behaviour that repeatedly state that there is only a political solution to Syria and continue to use only violence.
There should be a discussion about international law here.
There should be a discussion of what is morally defensible in this case, even assuming for the sake of argument that President al-Assad is the worst guy on earth.
Why isn't there – after so many years and so much human suffering and destruction.
We need a very different discourse about Syria – ASAP.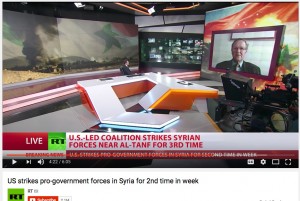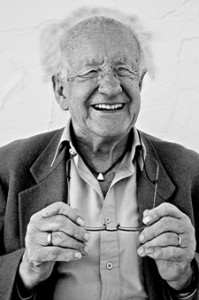 By Johan Galtung
It is amazing. The United Nations have decades, years, weeks and days, dedicated to more values, goals and concerns than most of us are aware of. Compare it to nation-states usually with only one day, their day, their national day, celebrating nobody but themselves.
Maybe the UN overdoes it, that one decade flows into the next without leaving more than some verbal traces?
But that is not the UN's fault. The accusing finger points at all of us; what did you do when the world's conscience called on you?
Let us start with the Decades:
1960s: First UN Development Decade
1970s: Second UN Development Decade
International Decade of Ocean Exploration
Disarmament Decade
Into the 1980s: Decade to Combat Racism and Discrimination
United Nations Decade for Women
Transport and Communication Decade in Africa
1980s: Drinking Water Supply and Sanitation Decade
Second Disarmament Decade
Third UN Development Decade
Into the 1990s: UN Decade for the Handicapped
Development and Disarmament, Women and Race, the Handicapped are top concerns for most of us. Why? Among other reasons, due to the UN Decades admonishing media, all, to pay attention think, speak, act.
We are not born with these concepts and concerns, we are born with concern for ourselves and our nearest. The UN broadens that, and has learned one basic of communication: repeat, repeat–and then repeat!
Ocean exploration, transport and communication in Africa, water and sanitation focus on resources to promote concepts and concerns. Indispensable and we have to be reminded.
Let us proceed to the names of the Years.
There are many of them:
Geophysical Year, World Refugee Year, Health and Medical Research Year, World Seed Year, International Cooperation Year, International Years of the Quiet Sun, International Monument Year, International Tourist Year, International Rice Year, Year for Human Rights, International Education Year, Year for Action to Combat Racism, World Population Year, International Women's Year, International Anti-Apartheid Year, International Year of the Child, Year of Solidarity with the People of Namibia, International Year for Disabled Persons, World Communication Year, International Youth Year, International Film Year, International Year for Oral Tradition & Folk Music, Year of Peace.
Some are repeating the decades, most are different, new, and often specifications. There are good reasons for all of them; moreover, the formulations generally point forward to some solution.
Compare that to how we are inundated with commercial propaganda, making us aware of products, but more for the benefit of the provider than the consumer, often packed with lies, and no right or means to challenge.
Each year is an invitation to think, sit down and discuss, to act. And many do, with the network of UN Associations backing the efforts.
Weeks:
21-27 March: Solidarity with people fighting racism-discrimination. Read the rest of this entry »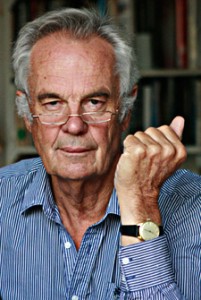 By Jonathan Power
June 6th 2017
It was all smiles out on the range last week when, against a deep blue sky, an American interceptor rocket took out an incoming "enemy" long-range, missile (which in a real attack would be carrying a nuclear warhead). Generals and Congressmen and women jumped for joy.
But what was there to be joyous about?
Over the decades of the Cold War the nuclear deterrent was supposed to be the instrument that kept the peace. MAD, it was called- Mutually Assured Destruction. Simply put, if you attacked me you might catch me by surprise and destroy many of my cities and military bases, but in fact you wouldn't dare do it because beyond surprise is my "second-strike force". Hidden away, deep underground, invulnerable to attack, I can retaliate with that.
So in real life you will not dare attack me and I won't attack you. That is a stalemate. That is deterrence.
Forget morality, forget the chance of a rogue or accidental launch – this is what the military say kept the peace throughout the Cold War, and maybe still does as the ice cap returns, argue its supporters.
However, if there is now going to be a big jump in technology and you can intercept my second-strike with your interceptor rockets we no longer have the surety of MAD. I'm wide open and you can "get me". You no longer fear retaliation and I will have no choice but to surrender after you have demolished some of my cities and military bases.
Fortunately, the technology is still in its early stages. Read the rest of this entry »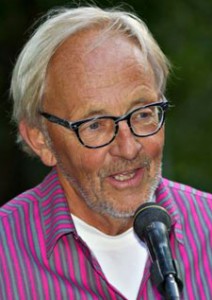 By Gunnar Westberg
On his first tour abroad, President Trump chose to visit Saudi Arabia, Israel and Nato. The three most important pillars supporting the United States of America! And he got what he wanted.
Saudi ordered weapons for more than 100 billion dollars and promised investment in the President's country of about 300 billion.
Israel strongly supported the escalation of attacks on Iran, the country that fills the role as the favourite enemy of the United States, now when China has become too strong to provoke and Russia does not respond when its forces are attacked with airstrikes. Iran beware: Your so called election, with a strong victory for the candidate who says he wants to open the country to the world, just shows how devious you are! You can't fool our great President!
Nato is nowadays an alliance with a worldwide field of operation, in support of US world domination. The Nato representatives did not praise the Leader when he demanded that they contribute more money, but they pretended to oblige. That is good enough for the home front: Our President has made it clear that if we are to be the world policeman, you 'd better pay your share of the salary. And of our weapons. Our President also made it clear that Nato shall fight the War on Terror, under our leadership. Or we will send more weapons to our locally grown terrorists in Syria.
Finally we have got a Leader that brings oil money to our weapon mills, who tells our enemies that they should be very very careful. And shows our allies who wears the pants: Our President, not Ms Merkel.
He spoke not of human rights. Not of disarmament. Nothing that could remind us of Obama. Again: Anything but Obama! How wise is our President!
But he did not mention Russia. Strange. Maybe our President and the Russian president are beginning to cooperate, maybe trying to get these European sissies to understand that their time is over now. After all, the name Vladimir means in Russian Mighty world leader, and Donald, in Celtic, means the same…
The great Donald J. Trump, a Great World Leader, a foreign policy genius!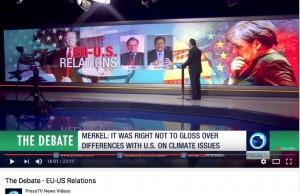 The Debate with Jim Walsh, MIT and Jan Oberg, TFF
Lund, Sweden – May 30, 2017
Last night "The Debate" on PressTV was devoted to the future of European-US relations in the wake of the NATO Summit, President Trump's words and omissions and the – historic – words, in particular, of Chancellor Angela Merkel immediately after.
Undoubtedly, we are at a turning point in these relations in general and for the NATO alliance in particular.
To discuss these issues – past, present and future perspectives – were Jim Walsh, senior research associate at MIT's Security Studies Program, Masschusetts, and Jan Oberg, director of TFF, Lund.
Thanks to PressTV's excellently structured program and interviewer we touched upon a series of aspects and dimensions around which we found both agreements and slight disagreements – all in a sober tone fit for public education and personal reflection.
We hope this debate will stimulate your own thoughts about the future of war, security and peace.
We'd be grateful for your sharing it to media people, students and other academics as well as to decision-makers in the field that you may know.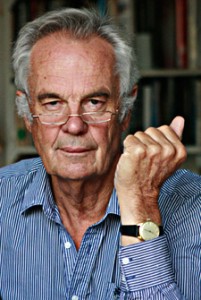 By Jonathan Power
In sort of way there is a funny story that Zbigniew Brzezinski, who died on Friday, sometimes told. It was when he was national security advisor to President Jimmy Carter. It was his job to take any calls from the military on a suspected incoming nuclear attack. In a matter of seconds he had to evaluate it and decide whether to tell the president, even if he was asleep.
It did in fact happen on one occasion. He was awakened in the middle of the night to be told that it looked like a Soviet pre-emptive nuclear attack was on its way. He told the general that he would give him 5 minutes to double-check his information. (The warning time before impact was around 20 minutes.) After 4 minutes the general called back and said it had been a false alarm. Afterwards Brzezinski was asked if he had woken his wife. "No", he said. "If she was going to die, better it was in her sleep."
He was close to Carter and mostly they worked together in harmony. Read the rest of this entry »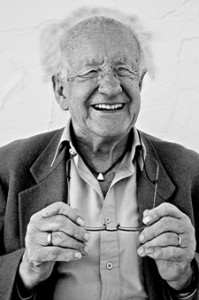 By Johan Galtung
Pamplona, Spain
Spain is in a process that will take some time, from "España: Una, Grande, Libre" to "España: Una Comunidad de naciones" – "Spain: One, Great, Free" to "Spain: A community of nations." Could also be great and free, but not One; not Castillan, but also Catalan, Basque, Gallego, Andalucian, and the islands, Baleares, Canarias.
ETA (Euskadi Ta Askatasuna) – world famous for killing the successor to Franco, Carrero Blanco, in 1971 possibly shortening the dictatorship by a generation – disarmed, handing over its means of violence, on 8 Apr 2017. ETA is dissolved.
This is Negative peace, by eliminating one violent party. There was much violence, doing bad things to each other. No more.
Then what? Maybe doing good things to each other? Positive peace is about that.
Military power eliminated, we are left with economic, political and cultural power. Positive peace means equity: economic, political and cultural cooperation for mutual and equal benefit.
Economically, concretely that means more enterprises, companies, businesses with Basques cooperating with Castillans, and others. Read the rest of this entry »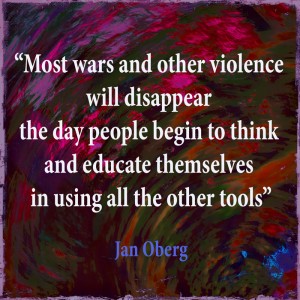 By TFF Associates
Today there is a NATO Summit in Brussels and a new HQ is being inaugurated.
We at TFF believe that the existential issues about war and peace – and humanity's survival – is worth discussing.
We believe in free research, freedom of speech as well as informes conversations helped, not hampered, by diverse and critical media.
Regrettably, we don't see much of that when it comes to the coverage of NATO.
The alliance costs about US$ 900 billion a year but over its 68 years of its existence it has failed to create the stability, security and peace its mission – and mantra – is all about.
Its member states are in the centre of several long-term conflicts and nasty wars that destroy whole countries and civilisations.
Further, while the Soviet Union and the Warsaw Pact – NATO's raison d'etre – has been dead and gone for more than 25 years, there is now a new Cold War in Europe.
It's reasonable to discuss what is fundamentally wrong with this alliance.
We bring you below a selection of recent TFF analyses and comments that may be seen as an attempt to counterbalance the general mainstream coverage of the alliance and its members' more or less constant warfare – in the name of bringing peace…
Jan Oberg – TFF Live today
Eight arguments
Johan Galtung
Missing: Political creativity
Jonathan Power
The hypocrisy of owning nuclear weapons
Jonathan Power
Making friends with Russia
Naskah Zada & Jan Oberg
Lost peace and fake news
Jan Oberg – TFF Live
US/NATO increasing tension with Russia: Focus Syria
Hans von Sponeck, Richard Falk and Denis Halliday
How the UN should respond in an age of global dissent
Farhang Jahanpour
America's woes and Europe's responsibility
Jan Oberg
Ten articles on the new Cold War and a reflection
Preceding dispatches also on NATO…
Jonathan Power in TFF PressInfo #415
On the leader of NATO's leader
Trump is not a straight and true leader
Jan Oberg in TFF PressInfo # 414 Part 1 & 2
On Gulf NATO
Trump in Riyadh – A Gulf NATO to gang up against Iran and Syria
If you like this..
Go !
May we recommend that you also visit and follow
TFF's online "flipping" magazine
"Transnational Affairs"
A very handy, up-to-date public education service selecting the finest articles from all over the world.
And ​made for both your screen, tablet and phone.
•
TFF provides totally independent research and public education related to the basic UN Charter norm that "peace shall be established by peaceful means".
We are always happy to hear from you or try to answer your questions.
This text may be reprinted as it is with due credit and links to TFF but we shall appreciate you telling us. If shortened, please send the abridged version to obtain our permission.
Jan Oberg, TFF director, dr. hc.