Archive for the 'Terrorism' Category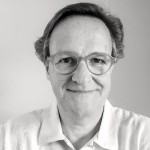 By Jan Oberg
On the occasion of NATO's defence minister meeting on February 15-16 discussing NATO, Ukraine, Crimea, Syria and the eternal threat images which are fake – with former Assistant Secretary of Defence of the United States, Mr. Lawrence J. Korb.
I'm afraid he got some stuff wrong such as the establishment of NATO and whether or not Kosovo is part of the Balkans.
He also believed that NATO's 1999 bombing of Serbia-Kosovo had a UN Security Council mandate.
Enjoy those small moment and the rest where I am trying to present some more general thourght on why the whole NATO philosophy is outdated – the only point where I agree with President Trump…

Media experience and policy
Lots of people in the debate seem to believe there is something strange about being in the "propaganda" media of "enemies of the West" – read the global Iran's PressTV and Russia's Russia Today.
What they don't seem to have acknowledged is that tons of Westerners are being interviewed and do commenting (like myself for years) at these media. Here is Mr. Korb with me at Iran's international TV channel.
What they also don't know is something I am sorry to report: I've met attempts at manipulation and "editing" and censorship with a series of Western mainstream media, not the least in my native Denmark, but I have not experience any of that even once with Russia Today and PressTV. Very decent professionals!
So much for the free press and for the propaganda channels. My personal problems is, which is which?
Comment by Jan Oberg
The Malta EU meeting is expressive of militarism, colonialism and racism in one. Is it time perhaps to call the EU the Evil Union? People outside, in the rest of the world sees this and will draw their conclusions.
And an – admittedly unconventional – proposal on what to do with the politicians who are responsible for the destruction of Libya.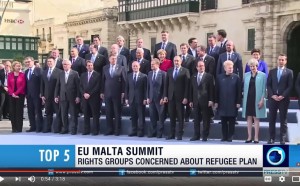 By Jan Oberg
Commentinng on President Rouhani's plea for tolerance and no borders on Press TV, January 28, 2017
TFF Conflict and Peace Report Syria # 2
I've only passed through Damascus once before, in 2002 on my way to Baghdad. What meets you today is a beautiful city with checkpoints all over the place, your car trunk will be opened and papers checked. Seemingly useless explosives detectors are used – useless because they don't catch that many drivers here today have a revolver or hand-grenade under their seat.
But you'd probably be surprised, like I was, at how normal it otherwise feels. At the surface.
Traffic is intense, pollution thick, shops are filled with goods, I see fewer beggars here than in Lund, Sweden. People enjoy excellent food (I haven't had such good meals for long) at restaurants with live music and entertain themselves at the omnipresent cafés.
As everywhere else in war zones, people whose lives have been shattered in many ways – and there are few here in Damascus who have not been hit one way or the other by the war – do their best to maintain some kind of normality.
I've seen it elsewhere such as in Sarajevo – the women in particular dress up elegantly and often sexily in the public space, hang out with friends, drink cappuccinos and check their mobiles incessantly to be and to appear as someone in control although life is close to unbearable. Human pride and determination comes out very strongly in war zones – as much, I would say, as human evil.
That said, for the less privileged life is extremely hard. Prices on many basic good have gone up 10x over the last 5 years. Salaries haven't followed. A soldier gets about USD 50 a month, people working in offices perhaps US$ 70. Many citizens live on UN food packages.
In short, the same totally inhuman consequences of sanctions – the allegedly "soft" instrument – as in Iraq: only hitting innocent people, destroying the middle class and boosting the already rampant corruption. (More about this later when I know more).
What will surprise you is Read the rest of this entry »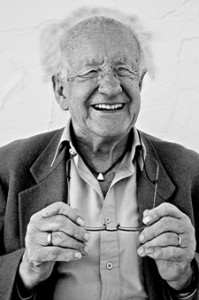 By Johan Galtung
The National Society of High School Scholars, Claes Nobel World Betterment Award
The Carter Center
3 Dec 2016
I am very grateful for the 2016 Claes Nobel World Betterment Award – Claes being the great grandnephew of Alfred – and to the NSHSS-National Society for High School Scholars, here at the Carter Center in Atlanta.
Let me start by praising you for your dedication to Education, focusing on the high school–in the middle, after K and grade school, before college and graduate school–on teachers and students, learning and doing research, treating them with respect, bestowing dignity.
Society has institutions, like Family, Work and Economy. Sports get too much attention, Education too little.
Politics is about leading and being led, Military is about killing not to be killed.
These two get you into trouble. I have heard this afternoon much about leading, leaders, led. Führer and Duce are German and Italian for leader, "duce" also from educare, educate. Hitler and Mussolini.
Be careful. This is vertical and hierarchical even without nazism and fascism. Today we want horizontal social landscapes, with people relating equitably and harmoniously, through shared memberships and networks, both horizontal and inclusive. For mutual inspiration.
As to killing: the USA killed more than 20 million in 37 countries only after 1945 WWII; and has intervened 248 times militarily in other countries since Thomas Jefferson started in Libya in 1801. 20 million killed means 200 million bereaved–family, friends, neighbors, colleagues. They do not take easily to this type of US leadership.
And less than a century earlier two groups of Americans practiced those very same skills and leadership on each other. The Civil War.
Such was history. How about solving the underlying conflicts?
Instead of the 1850 compromise of shame, "keep slavery but give up the confederacy", how about "keep much autonomy, but give up slavery"; for a Community of American States, not U.S.A but C.A.S? And in 1924, how about dropping the Versailles Treaty, removing Hitler's best card? Read the rest of this entry »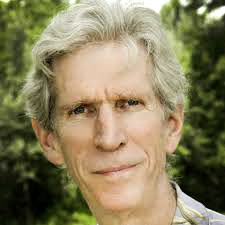 By Gareth Porter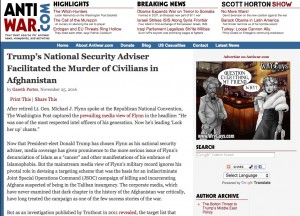 After retired Lt. Gen. Michael J. Flynn spoke at the Republican National Convention, The Washington Post captured the prevailing media view of Flynn in the headline: "He was one of the most respected intel officers of his generation. Now he's leading 'Lock her up' chants."
Now that President-elect Donald Trump has chosen Flynn as his national security adviser, media coverage has given prominence to the more serious issue of Flynn's denunciation of Islam as a "cancer" and other manifestations of his embrace of Islamophobia. But the mainstream media view of Flynn's military record ignores his pivotal role in devising a targeting scheme that was the basis for an indiscriminate Joint Special Operations Command (JSOC) campaign of killing and incarcerating Afghans suspected of being in the Taliban insurgency. The corporate media, which have never examined that dark chapter in the history of the Afghanistan war critically, have long treated the campaign as one of the few success stories of the war.
By Jan Oberg
- who speaks to PressTV about The Jungle camp in Calais and children gone missing since it was destroyed.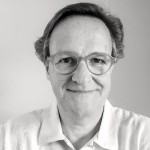 By Jan Oberg
Added at the bottom on November 23, 2016:
The – bizarre – White Helmet Mannequin Challenge video;
The Swedish Institute of International Affairs's event with the White Helmets on November 24;
The Right Livelihood Award Foundation's Award Ceremony to take place on November 25
While thousands of humanitarian organisations around the world are struggling fiercely with diminishing support from governments and the public, one has achieved a surprising amount of support from Western governments in a surprisingly short period of time and gained a surprising attention from mainstream media and ditto political elites: The Syrian Civil Defence or White Helmets.
Their name of course makes you think of the UN's Blue Helmets and white is the colour of those who should be protected in harm's way – and the colour of innocence. However, for many years there has been an Argentinian relief organisation with the same name.
The SCD or White Helmets counts nearly 3.000 rescue workers who operate in very dangerous areas in rebel-held territories in Syria and claims that it has, in three years, rescued about 70.000 lives according to its Twitter account (or 65 per day).
Contrary to what you might think, it isn't a Syrian organisation because Syria has its own organisation, incidentally also called Syria Civil Defence, which was established in 1953 and is registered with ICDO, the International Civil Defence Organisation, since 1972.
The White Helmets seems to have an annual budget of US$ 30 million and has raised a total support of well over US$ 100 million. And it seems that they operate exclusively in war zones in which the fighting against the Syrian government and the Syrian Arab Army takes place, i.e. in 'liberated' areas where hundreds of groups and some 80 countries, mainly NATO members, Gulf states and Saudi-Arabia, operate.
On the White Helmets' briefing page it is stated that "funding for their humanitarian relief work is received from the aid budgets of Japan, Denmark, the Netherlands, the United Kingdom and the United States."
Here is how the Foreign Ministry in Copenhagen explains the roughly US$ 9 million to the White helmets from Denmark, a country that bombs in both Iraq and Syria.
Other civil society and humanitarian organisations inside Syria have not been so fortunate. You've probably not heard that much about the Syrian Arab Red Crescent and its work? How much/little support have they received from Western humanitarian-concerned governments? And in general, civil society organisations in Syria – women, peace, human rights, culture, etc. – have received nothing like US$ 100 million in a few years and no one has such a flashy media appearance as the White Helmets.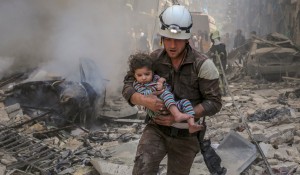 Photo from the White Helmets' homepage
The White Helmets was started in 2013 by James Le Mesurier who seems to have tried a little of everything everywhere, including the grey zones of special forces and intelligence in virtually all NATO wars, Yugoslavia in particular. He later set up a foundation in Holland to gather the funds. Here is a recent account by Scott Ritter, former US Marine Corps intelligence officer and weapons inspector in Iraq with tremendous knowledge of things Middle East:
"The organizational underpinnings of the White Helmets can be sourced to a March 2013 meeting in Istanbul between a retired British military officer, James Le Mesurier—who had experience in the murky world of private security companies and the shadowy confluence between national security and intelligence operations and international organizations—and representatives of the Syrian National Council (SNC) and the Qatari Red Crescent Society. Earlier that month, the SNC was given Syria's seat in the Arab League at a meeting of the league held in Qatar.

At that meeting, the SNC assumed Syria's seat, and the Arab League authorized member states to actively provide support, including arms and ammunition, to the Syrian rebels. The Qataris, working through the SNC, helped assemble for Le Mesurier $300,000 in seed money from Japan, the United States and the United Kingdom for a seven-day course designed to train and equip a 25-person rescue team, recruited by the SNC, for duty in so-called "liberated areas" of Syria. The SNC made available a pair of Syrian activists—Raed Saleh and Farouq Habib—to assist Le Mesurier in this work.
The group is – as will be seen below – treated as uncontroversial in virtually all Western mainstream media. However, there is enough material with documentation to merit caution. Read the rest of this entry »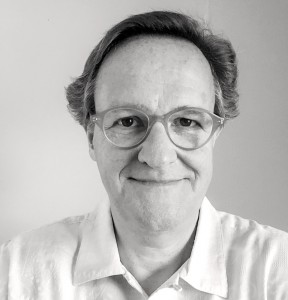 By Jan Oberg
Last night I had the opportunity to discuss nuclear weapons with an experienced, high-ranking security analyst who has been both a military, a scholar, an assistant secretary of defence, presidential adviser, a corporate man and now a think tank member, Lawrence J. Korb.
We were discussing the issues touched upon in this and this article.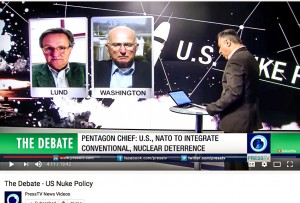 I would assume that the debate – facilitated by Iran's PressTV in an excellent manner – is illustrative of the degree to which the world can be seen from different perspectives and how different we can perceive words such as law, legality, ethics, security, deterrence and peace.
I assume also that the debate illustrates the difference between a systems-embedded interpretation of the world and an independent or free perception, including what can and must be changed and what doesn't have to change to make the world a better place.
Enjoy!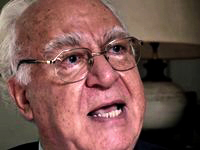 Fifteen years ago on 9/11, Al Qaeda terrorists changed the course of history, and the consequences of what happened on that day are still very much with us, and are arguably even growing more complex and more dangerous.
On 11 September 2001, 19 young Arab militants affiliated to Al Qaeda who had received rudimentary flying instruction in the United States hijacked and flew two passenger aircraft at the twin towers of the World Trade Center in New York, one at the Pentagon in Washington and another aircraft was allegedly also flying towards the White House or the Capitol but it was brought down before it reached its target.
Nearly 3,000 innocent people were killed as the result of those terrorist outrages. In response, America launched the "War on Terror" that has killed upward of a million people, destroyed many Middle Eastern countries, ruined the lives of tens of millions, killed nearly 7,000 US troops and injured another 50,000, and has cost the United States a staggering six trillion dollars.
This was the first time in US history that the American mainland had been attacked after the British troops had set fire to the White House in 1814 during the war between the United States and England. Even during the Second World War the continental United States did not receive any direct attacks, and the closest that the Japanese got was to attack the US naval base at Pearl Harbour in Hawaii, on December 7, 1941.
Of course, during the past few decades there have been numerous terrorist attacks on the US and other targets, the most notable being the attack carried out by Timothy McVeigh on the Alfred P. Murrah Federal Building in Oklahoma City, which claimed 168 lives and left over 800 people injured. McVeigh too had religious motivations for his attacks.
He was a religious fanatic and a follower of David Koresh, and he bombed the federal building on the anniversary of the destruction of the Branch Davidian camp in Waco by federal forces, as the result of which Koresh, 54 other adults and 21 children were burnt alive
One can think of the massacre of close to a million Tutsis and Hutus in Burundi and Rwanda. A Human Rights Watch analysis estimated that 77% of the Tutsi population of Rwanda was slaughtered in the Rwandan Genocide of 1994.
Apart from the initial slaughter of hundreds of Palestinians and the ethnic cleansing of nearly 70% of the Palestinian population in 1948, we had the slaughter of as many as 3,500 Palestinian refugees at the Sabra and Shatila Camps in Lebanon by the Christian Phalangists between the 15 and 16 September 1982, under the supervision of the invading Israeli forces led by Ariel Sharon.
However, the 9/11 attacks have assumed a significance far greater than all other terrorist acts in the world.
Most Americans believe Read the rest of this entry »