Archive for the 'Gareth Porter' Category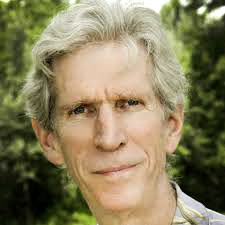 By Gareth Porter
New York Times columnist Tom Friedman outraged many readers when he wrote an opinion piece on 12 April calling on President Trump to "back off fighting territorial ISIS in Syria". The reason he gave for that recommendation was not that US wars in the Middle East are inevitably self-defeating and endless, but that it would reduce the "pressure on Assad, Iran, Russia and Hezbollah".
The whole war on terrorism has been, in effect, a bait-and-switch operation from the beginning
That suggestion that the US sell out its interest in counter-terrorism in the Middle East to gain some advantage in power competition with its adversaries was rightly attacked as cynical.
But, in fact, the national security bureaucracies of the US – which many have come to call the "Deep State" – have been selling out their interests in counter-terrorism in order to pursue various adventures in the region ever since George W Bush declared a "Global War on Terrorism" in late 2001.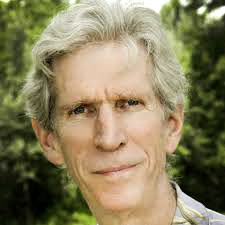 The U.S. intelligence community's extraordinary campaign of leaks claiming improper ties between President Trump's team and Russia seeks to ensure a lucrative New Cold War by blocking detente, reports Gareth Porter.
February 25, 2017
By Gareth Porter
Opponents of the Trump administration have generally accepted as fact the common theme across mainstream media that aides to Donald Trump were involved in some kind of illicit communications with the Russian government that has compromised the independence of the administration from Russian influence.
But close analysis of the entire series of leaks reveals something else that is equally sinister in its implications: an unprecedented campaign by Obama administration intelligence officials, relying on innuendo rather than evidence, to exert pressure on Trump to abandon any idea of ending the New Cold War and to boost the campaign to impeach Trump.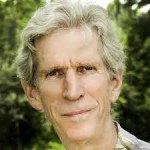 By Gareth Porter
For all its grandstanding, Trump's administration is just following an American tradition of coercing Iran and its 'malign influence'
The first public pronouncements by President Donald Trump's administration on Iran have created the widespread impression that the US will adopt a much more aggressive posture towards the Islamic Republic than under Barack Obama's presidency.
But despite the rather crude warnings to Tehran by now ex-national security adviser Michael Flynn and by Trump himself, the Iran policy that has begun to take shape in the administration's first weeks looks quite similar to Obama's.
The reason is that the Obama administration's policy on Iran reflected the views of a national security team that adhered to an equally hardline stance as those of the Trump administration.
Flynn declared on 1 February that the Obama administration had "failed to respond adequately to Tehran's malign actions" and suggested that things would be different under Trump. But that rhetoric was misleading, both with regard to the Obama administration's policy toward Iran and on the options available to Trump going beyond that policy.
The 'malign influence'
The idea that Obama had somehow become …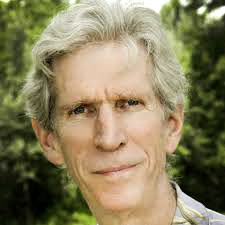 By Gareth Porter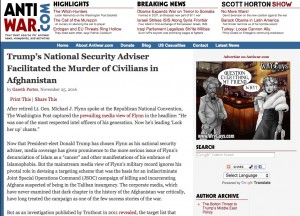 After retired Lt. Gen. Michael J. Flynn spoke at the Republican National Convention, The Washington Post captured the prevailing media view of Flynn in the headline: "He was one of the most respected intel officers of his generation. Now he's leading 'Lock her up' chants."
Now that President-elect Donald Trump has chosen Flynn as his national security adviser, media coverage has given prominence to the more serious issue of Flynn's denunciation of Islam as a "cancer" and other manifestations of his embrace of Islamophobia. But the mainstream media view of Flynn's military record ignores his pivotal role in devising a targeting scheme that was the basis for an indiscriminate Joint Special Operations Command (JSOC) campaign of killing and incarcerating Afghans suspected of being in the Taliban insurgency. The corporate media, which have never examined that dark chapter in the history of the Afghanistan war critically, have long treated the campaign as one of the few success stories of the war.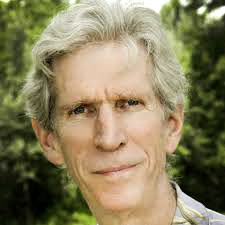 By Gareth Porter
The Russian-Syrian bombing campaign in eastern Aleppo, which has ended at least for the time being, has been described in press reports and op-eds as though it were unique in modern military history in its indiscriminateness.
In an usual move for a senior US official, Secretary of State John Kerry called for an investigation of war crimes in Aleppo.
As terrible as that toll of civilian lives is, the United States should drop the stance of moral superiority.
The discussion has been lacking in historical context, however. Certainly the civilian death toll from the bombing and shelling in Aleppo has been high, but many of the strikes may not be all that dissimilar from the major US bombing campaign in Iraq in 2003, nor as indiscriminate as Israel's recent campaigns in densely populated cities.
The impression that the bombing in Aleppo was uniquely indiscriminate was a result of news reporting and commentary suggesting, by implication, that there are no real military targets in east Aleppo.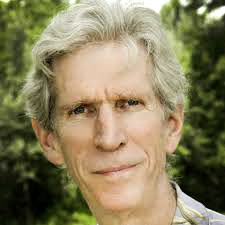 By Gareth Porter
Focusing on domestic issues, Hillary Clinton's acceptance speech sidestepped the deep concerns anti-war Democrats have about her hawkish foreign policy, which is already taking shape in the shadows, reports Gareth Porter.
As Hillary Clinton begins her final charge for the White House, her advisers are already recommending air strikes and other new military measures against the Assad regime in Syria.
The clear signals of Clinton's readiness to go to war appears to be aimed at influencing the course of the war in Syria as well as U.S. policy over the remaining six months of the Obama administration. (She also may be hoping to corral the votes of Republican neoconservatives concerned about Donald Trump's "America First" foreign policy.)
Last month, the think tank run by Michele Flournoy, the former Defense Department official considered to be most likely to be Clinton's choice to be Secretary of Defense, explicitly called for "limited military strikes" against the Assad regime.
And earlier this month Leon Panetta, former Defense Secretary and CIA Director, who has been advising candidate Clinton, declared in an interview that the next president would have to increase the number of Special Forces and carry out air strikes to help "moderate" groups against President Bashal al-Assad. (When Panetta gave a belligerent speech at the Democratic National Convention on Wednesday night, he was interrupted by chants from the delegates on the floor of "no more war!"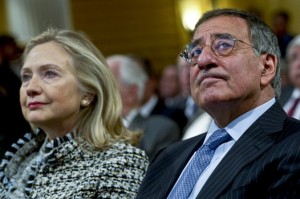 Defense Secretary Leon Panetta with Secretary of State Hillary Clinton at NATO conference in Munich, Germany, Feb. 4 (Official Defense Department photo)
Flournoy co-founded the Center for New American Security (CNAS) in 2007 to promote support for U.S. war policies in Iraq and Afghanistan, and then became Under Secretary of Defense for Policy in the Obama administration in 2009.
Flournoy left her Pentagon position in 2012 and returned to CNAS as Chief Executive Officer. She has been described by ultimate insider journalist David Ignatius of the Washington Post, as being on a "short, short list" for the job Secretary of Defense in a Clinton administration.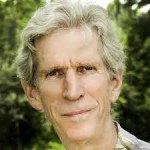 By Gareth Porter*
I'm glad that the United States and Iran reached an agreement in Vienna after nearly two years of negotiations and 35 years of enmity. A failure to do so under present political conditions would certainly have left a festering conflict with unpredictably bad consequences.
And the successful negotiation of such a far-reaching agreement in which both sides made significant concessions should help to moderate the extreme hostility that has been building up in the United States over the years.
But my enthusiasm for the agreement is tempered by the fact that the US political process surrounding the Congressional consideration of the agreement is going to have the opposite effect. And a big part of the problem is that the Obama administration is not going to do anything to refute the extremist view of Iran as determined to get nuclear weapons. Instead the administration is integrating the idea of Iran as rogue nuclear state into its messaging on the agreement.
Secretary of State John Kerry's testimony before the Senate Foreign Relations Committee on Thursday makes the administration's political strategy very clear. In two sentences, Kerry managed to combine the images of Iranian-supported terrorism and sectarian violence across the entire region and Iranian determination to get nuclear weapons.
He told the committee about the administration's plans to "push back against Iran's other activities – against terrorism support, its contribution to sectarian violence in the Middle East," which he called "unacceptable". Then he added: "But pushing back against an Iran with nuclear weapons is very different from pushing back against Iran without one."
The administration's determination to be just as alarmist about Iran's alleged nuclear ambitions as its opponents creates Read the rest of this entry »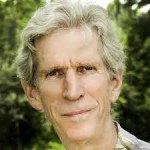 By Gareth Porter
Iranian counter-pressure on the US, through its nuclear programme, finally compelled the Obama administration to begin negotiations.
Now that Iran nuclear deal is completed, the attention of western news media and political commentators is predictably focused overwhelmingly on the opposition to the agreement within the US Congress and from Israel and the Saudi-led Sunni Arab coalition.
That media lens misses the real significance of the Joint Comprehensive Plan of Action, which is that Iran succeeded in negotiating an agreement with the United States that upheld its national right to a nuclear programme despite the obvious vast disparity in power between the two states.
That power disparity between the global hegemon and a militarily weak but politically influential regional "middle power" has shaped not just the negotiating strategies of the two sides during the negotiations but, more importantly, how they came about in the first place.
The news media have adopted the Obama administration's view that negotiations were the result of Iran responding to international sanctions. The problem with that conventional view is not that Iran wasn't eager to get the sanctions removed, but that it was motivated to do so long before the United States was willing to negotiate.
In fact, Iran had long viewed its nuclear programme not only in terms of energy and scientific advancement but also as a way of inducing the United States to negotiate an end to the extraordinary legal status in which Iran has been placed for so long. Read the rest of this entry »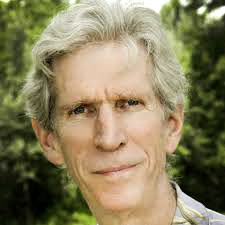 By Gareth Porter
In the final phase of the negotiations with Iran, the US-led international coalition is still seeking Iran's agreement to allow the International Atomic Energy Agency (IAEA) to visit any military facilities it deems suspicious and to interview a selected list of Iranian nuclear scientists.
Such measures are not necessary to ensure that Iran is adhering to its commitments under the agreement, but they are necessary to manage the political threat from the pro-Israel extremists in the Senate to sabotage the whole agreement.
To fend off that threat, the Obama administration made the spurious claim that it had succeeded in getting Iran to agree to the demand for IAEA inspection of any site it found suspicious. In fact, Iran had agreed only that IAEA would have "enhanced access through agreed procedures" – as reflected in the wording of the joint statement of the P5+1 and Iran on 2 April.
Iran's supreme leader Ali Khamenei and senior military officials have vehemently ruled out both IAEA inspection of military sites on demand and interviews with Iranian scientists.
IAEA Director General Yukiya Amano claimed on 12 May that Iran's acceptance of the Additional Protocol as part of a comprehensive nuclear deal meant that Iran had accepted inspections of its military sites on demand. "In many other countries from time to time we request access to military sites when we have the reason to, so why not Iran?" Amano said. "If we have a reason to request access, we will do so, and in principle Iran has to accept it."
But that was a brazen misrepresentation of the Additional Protocol. That agreement allows unrestricted IAEA access to sites that have already been designated previously by state as related to the nuclear fuel cycle. For all other sites, IAEA access under the Additional Protocol clearly depends on the approval of the state in question. Article 5 (c) of the agreement, provides that, if the signatory state is "unable to provide such access," it "shall make every effort to satisfy Agency requests without delay through other means".
Now the New York Times has further muddied the waters by reporting on 31 May that the Iranian rejection of those demands had "prompted concern that Iran might be backtracking from understandings sketched out in earlier talks".
The Times tries to support the US demand by asserting that "experts" say "wide-ranging inspections are needed to guard against cheating". That is a reference to the argument that opponents of a nuclear deal with Iran have been making for years that Iran is likely to try a "sneakout" route to nuclear weapons, using covert supplies of enriched uranium or plutonium and a covert enrichment facility.
The main figure to make that argument is Read the rest of this entry »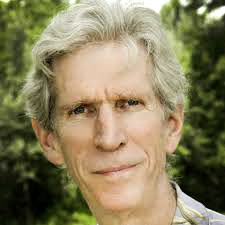 By Gareth Porter
In February, a US Department of the Treasury press release announced sanctions on three Lebanese in Africa it said were linked to a "Hezbollah terrorist cell."
But behind that press release is a story of how the portrayal of the Lebanese by the Treasury Department was based entirely on a case constructed by Israel's foreign intelligence agency Mossad through its Nigerian clients, and how that Treasury release suppressed publicly available facts, which made it apparent that those claims were false.
It was not the first time the Treasury Department had used its "designations" of foreign individuals and organizations to put out false and misleading information reflecting an Israeli propaganda line.