Archive for the 'Gareth Porter' Category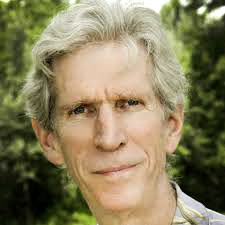 By Gareth Porter
In September 2007, Israeli warplanes bombed a building in eastern Syria that the Israelis claimed held a covert nuclear reactor that had been built with North Korean assistance. Seven months later, the CIA released an extraordinary 11-minute video and mounted press and Congressional briefings that supported that claim.
But nothing about that alleged reactor in the Syrian desert turns out to be what it appeared at the time. The evidence now available shows that there was no such nuclear reactor, and that the Israelis had misled George W. Bush's administration into believing that it was in order to draw the United States into bombing missile storage sites in Syria. Other evidence now suggests, moreover, that the Syrian government had led the Israelis to believe wrongly that it was a key storage site for Hezbollah missiles and rockets.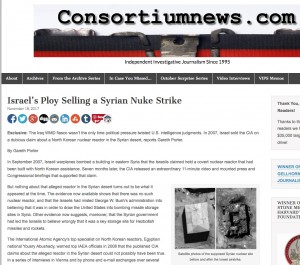 Continue reading Porter's investigative report at ConsortiumNews.com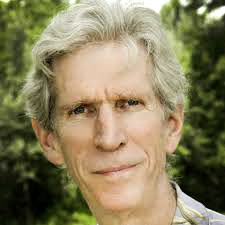 By Gareth Porter
U.S-Iran policy is closer to Israel than it has been in years.
President Donald Trump's new Iran policy clearly represents a dangerous rejection of diplomacy in favor of confrontation. But it's more than that: It's a major shift toward a much closer alignment of U.S. policy with that of the Israeli government of Prime Minister Benjamin Netanyahu.
Whether explicitly or not, Trump's vow to work with Congress to renegotiate the Iran nuclear agreement, and his explicit threat to withdraw from the deal if no renegotiation takes place, appear to be satisfying the hardline demands Netanyahu has made of Washington's policy toward Tehran.
Specifically, Netanyahu has continued to demand…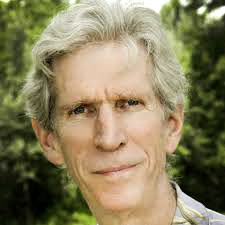 By Gareth Porter
Scrutinizing the Evidence in an Incident Trump Used to Justify Bombing Syria
A closer look at the evidence suggests the official narrative is based on a crudely staged deception.
The United Nations Independent International Commission of Inquiry on Syria issued a report this September that reinforced the official narrative that the Syrian air force dropped a bomb containing nerve gas sarin on the insurgent-controlled town of Khan Sheikhoun, Syria on April 4. That conclusion comes several weeks after the Organization for Prohibition of Chemical Weapons (OPCW) issued a report that supported sarin exposure as the cause of death and injuries.
The reports by the two official international bodies appear to be aimed at closing the book on what happened at Khan Sheikhoun, where at least 83 deaths and 293 injuries occurred. But a months-long investigation by AlterNet into the questions around the attack raise serious questions about whether a sarin bomb was the source of the deaths. Relying on analysis from forensic and weapons experts, as well as a senior intelligence official with decades of experience in assessing bomb damage, the investigation suggests that a conventional weapon dropped by a Syrian plane struck barrels of a pesticide that created deadly phosphine gas that caused symptoms paralleling those of sarin and capable of causing mass casualties.
The evidence gathered in this investigation undercuts the credibility of the Organization for the Prevention of Chemical Weapons (OPCW) laboratory test results that showed exposure to sarin, demonstrating how the organization violated its own protocols and opened the door for tampering. Further, the investigation raises questions about whether Russian and Syrian intelligence knew — or should have known — that the conventional strike on the target in Khan Sheikhoun carried a serious risk of mass casualties.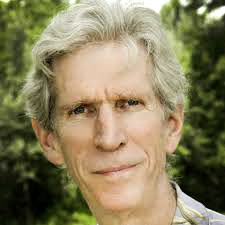 By Gareth Porter
For months, the Trump administration and North Korean leader Kim Jong-un have each made a series of moves that have appeared to take them ever closer to the brink of war.
But a closer review of the escalation of the conflict reveals that both sides are consciously maneuvering for what they know will be extended serious negotiations on a new framework for peace on the Korean peninsula. The Trump administration is well aware that it has no real military option against the North, and the Kim Jong-un regime seems to have sought to use missile launches as signals to the Trump administration to convey not only North Korea's determination not to give in to pressure, but also its hopes to stabilize the situation and avoid further escalation in US-North Korea military relations.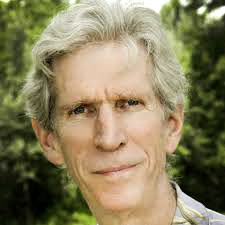 By Gareth Porter
July 27, 2017
Last week a Trump administration official decided to inform the news media that the CIA program to arm and train anti-Assad Syrian forces had been terminated. It was welcome news amid a deepening U.S. military commitment reflecting the intention to remain in the country for years to come. As my recent article in TAC documented, the net result of the program since late 2011 has been to provide arms to al Qaeda terrorists and their jihadist and other extremist allies, which had rapidly come to dominate the military effort against the Assad regime.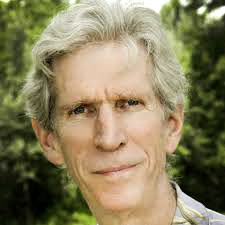 By Gareth Porter
New York Times columnist Tom Friedman outraged many readers when he wrote an opinion piece on 12 April calling on President Trump to "back off fighting territorial ISIS in Syria". The reason he gave for that recommendation was not that US wars in the Middle East are inevitably self-defeating and endless, but that it would reduce the "pressure on Assad, Iran, Russia and Hezbollah".
The whole war on terrorism has been, in effect, a bait-and-switch operation from the beginning
That suggestion that the US sell out its interest in counter-terrorism in the Middle East to gain some advantage in power competition with its adversaries was rightly attacked as cynical.
But, in fact, the national security bureaucracies of the US – which many have come to call the "Deep State" – have been selling out their interests in counter-terrorism in order to pursue various adventures in the region ever since George W Bush declared a "Global War on Terrorism" in late 2001.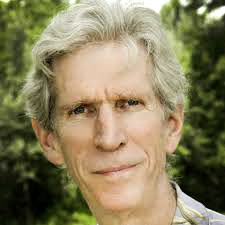 The U.S. intelligence community's extraordinary campaign of leaks claiming improper ties between President Trump's team and Russia seeks to ensure a lucrative New Cold War by blocking detente, reports Gareth Porter.
February 25, 2017
By Gareth Porter
Opponents of the Trump administration have generally accepted as fact the common theme across mainstream media that aides to Donald Trump were involved in some kind of illicit communications with the Russian government that has compromised the independence of the administration from Russian influence.
But close analysis of the entire series of leaks reveals something else that is equally sinister in its implications: an unprecedented campaign by Obama administration intelligence officials, relying on innuendo rather than evidence, to exert pressure on Trump to abandon any idea of ending the New Cold War and to boost the campaign to impeach Trump.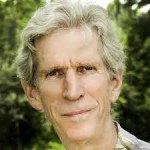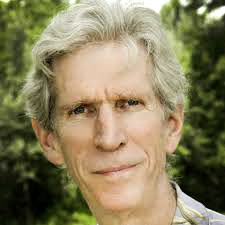 By Gareth Porter
For all its grandstanding, Trump's administration is just following an American tradition of coercing Iran and its 'malign influence'
The first public pronouncements by President Donald Trump's administration on Iran have created the widespread impression that the US will adopt a much more aggressive posture towards the Islamic Republic than under Barack Obama's presidency.
But despite the rather crude warnings to Tehran by now ex-national security adviser Michael Flynn and by Trump himself, the Iran policy that has begun to take shape in the administration's first weeks looks quite similar to Obama's.
The reason is that the Obama administration's policy on Iran reflected the views of a national security team that adhered to an equally hardline stance as those of the Trump administration.
Flynn declared on 1 February that the Obama administration had "failed to respond adequately to Tehran's malign actions" and suggested that things would be different under Trump. But that rhetoric was misleading, both with regard to the Obama administration's policy toward Iran and on the options available to Trump going beyond that policy.
The 'malign influence'
The idea that Obama had somehow become …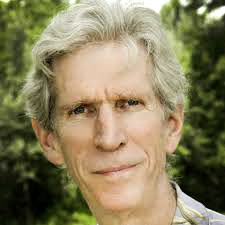 By Gareth Porter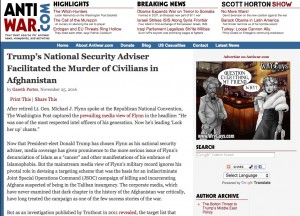 After retired Lt. Gen. Michael J. Flynn spoke at the Republican National Convention, The Washington Post captured the prevailing media view of Flynn in the headline: "He was one of the most respected intel officers of his generation. Now he's leading 'Lock her up' chants."
Now that President-elect Donald Trump has chosen Flynn as his national security adviser, media coverage has given prominence to the more serious issue of Flynn's denunciation of Islam as a "cancer" and other manifestations of his embrace of Islamophobia. But the mainstream media view of Flynn's military record ignores his pivotal role in devising a targeting scheme that was the basis for an indiscriminate Joint Special Operations Command (JSOC) campaign of killing and incarcerating Afghans suspected of being in the Taliban insurgency. The corporate media, which have never examined that dark chapter in the history of the Afghanistan war critically, have long treated the campaign as one of the few success stories of the war.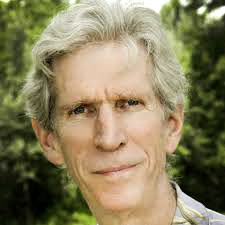 By Gareth Porter
The Russian-Syrian bombing campaign in eastern Aleppo, which has ended at least for the time being, has been described in press reports and op-eds as though it were unique in modern military history in its indiscriminateness.
In an usual move for a senior US official, Secretary of State John Kerry called for an investigation of war crimes in Aleppo.
As terrible as that toll of civilian lives is, the United States should drop the stance of moral superiority.
The discussion has been lacking in historical context, however. Certainly the civilian death toll from the bombing and shelling in Aleppo has been high, but many of the strikes may not be all that dissimilar from the major US bombing campaign in Iraq in 2003, nor as indiscriminate as Israel's recent campaigns in densely populated cities.
The impression that the bombing in Aleppo was uniquely indiscriminate was a result of news reporting and commentary suggesting, by implication, that there are no real military targets in east Aleppo.