Archive for the 'NORDIC – NORDISKA artiklar' Category
Av Jan Öberg

På lördag den 2:a december 2017 tilldelas Johan Galtung det alternativa fredspriset, Folkets Fredspris i Enlighet med Nobels Testamente.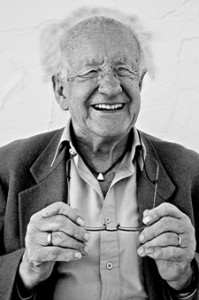 Vem är Johan Galtung?
Född i Norge för 87 år sedan. Fredsforskningens mest innovativa och produktiva gestalt. Har varit professor på 50 universitet världen runt och fått 50 hedersdoktorat och priser. Rådgivare för många internationella organisationer, speciellt FN. Författare till 160 böcker inom bl a fred, säkerhetspolitik, våld, alternativt försvar, makrohistoria, matematik, fredsjournalistik, framtidsforskning, socialvetenskaplig metod, världsordning, ekonomi, vetenskapsteori.
Har medlat i och skapat fredsförslag beträffande 100 internationella konflikter – bl a Israel-Palestina, Mellanöstern som region, Nord- och Sydkorea, Ecuador och Peru, fd. Jugoslavien, Öst och Väst.
Skapade PRIO, fredsforskningsinstitutet i Oslo, och nätverket/universitetet Transcend.
Fortfarande globalt operativ – lever i Spanien, Japan och USA. Gift med Fumiko Nishimura.

Priset
Skapat som konstruktivt alternativ till det officiella Nobel-priset i Oslo, som i åratal har ignorerat Alfred Nobels testamente – dock inte för 2017 där ICAN, International Campaign to Abolish Nuclear Weapons, ska få ta emot priset den 10:e december.
Det bestäms och delas ut av Fredsrörelsen på Orust, en liten förening på en liten ö i Bohuslän, västra Sverige – en förening som leds av två andra pionjärer inom fred, Erni och Ola Friholt, bägge också 80 år fyllda.
Med priset följer inga pengar utan kärlek och heder.

Bakgrund
Friholtarna och Orust-rörelsen har ett livslångt engagemang för ickevåld, global utveckling, kvinnors rätt, konst och poesi. Rörelsen representerar det bästa inom nordisk folkrörelseverksamhet och fred och står bakom Sveriges förmodligen bästa föredragsserie, i Henåns Kulturhus, med forskare, journalister, författare – alltid med humanistisk, globalt, kritiskt och konstruktivt perspektiv.
Dialog, inte konfrontation. Högt på intellektualism och integritet, lågt på populism, politisk korrekthet och sekterism.
Kort sagt, Nordens viktigaste fredsrörelse, en lokal-global rörelse helt i Gandhis anda med en rak linje tillbaka till Galtungs första bok från 1955, med filosofen Arne Næss,"Gandhis Politiske Etikk".

Betydelse
Ingen som helst – om man ska tro svenska och utländska medier, men det ska man som bekant inte.
Men nog så betydelsefull i substansen – för forskning, fred, fri opinionsbildning och folkhemstradition – och som konstruktiv kommentar till dagens svensk-amerikanska säkerhetspolitik, som Nobel skulle ha beklagat djupt.
Kort sagt, för motståndets och alternativens etik.
Ett Nobelsk-Gandhianskt pris som ligger helt i linje med en annan norrman, Nordahl Grieg's, formulering att "Stilt går granaternas glidende bånd. Stans deres drift mot död, stans dem med ånd. Kringsatt av fiender, gå in i din tid."

Ceremonin
Lördag den 2:a december på Svanviks gamla skola vid Stocken på Orust 10:00 med föredrag av Johan Galtung och Jan Öberg (om Galtung), musik, fackeltåg och 19:00 Nobel-bankett och utdelning av fredspriset.
Arrangeras med stöd av Orust Kommun och Sensus.

Kontakt
Ola och Erni Friholt på ernifriholt@tele2.se, tel +46 (0)304-51215 – eller
Jan Öberg på +46 (0)738 525200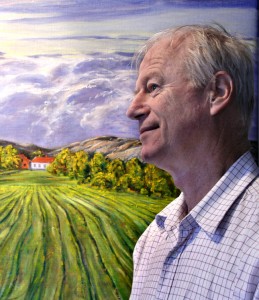 Av Erni & Ola Friholt
Margot Wallström har utropat en feministisk utrikespolitik för Sverige. Inom den tecknades nyss ett värdlandsavtal med Nato, världens utan jämförelse starkaste militärallians. Avtalet permanentar flera gånger årligen återkommande militärmanövrer i stora delar av vårt lands luftrum, på landytan och i territorialvattnen. Sverige bekostar nödvändiga infrastrukturan-läggningar.
Militärmanövrerna samtrimmar svensk militär med Nato. Den underförstådda motståndaren är Ryssland, ständigt utpekat som aggressivt och hotfullt. Med den förklaringen flyttar Nato ständigt fram sina positioner mot Rysslands gränser. Eftersom Ryssland känner sig hotat utvecklas ett spel som leder till ökad spänning och krigsrisk, vilket i sin tur ger anledning att upprusta båda sidor.
Kapprustningen tar resurser från det civila samhället och skapar oro även där. Närmast ska det torkdrabbade Gotland utrustas med nya anläggningar, vapen och manskap. Kapprustning med ständigt nya vapen har bara ett slut: fattigdom och krig.
I denna situation önskar Sveriges regering förhandla fram ett förbud mot kärnvapen, det vapen som kärnvapenmakternas säkerhetstänkande ytterst vilar på och är det sista de skulle avstå från. Detta erinrar om myten om Sisyfos, mannen som dömts att baxa ett stenblock uppför en sluttning och som varje gång han nått toppen får se blocket rulla ner igen till utgångspunkten.
Den svenska regeringens feministiska Sisyfosarbete bortser ihärdigt ifrån att det är alla de andra vapnen som startar utarmande kapprustning och krigshot. De så kallade konventionella vapnen skördar dagligen och stundligen dödsoffer och skadade. Hur befängt det än kan låta, måste väl illusionen om säkerhet och fred genom de andra vapnen ha lockat till värdlandsavtalet med Nato?
Regeringen väljer att betala och samarbeta med "de stora grabbarna", de som i Serbien, Afghanistan, Irak, Libyen, Syrien, Jemen och Somalia med militära konventionella "insatser" dödat över två miljoner människor på femton år och skadat ännu fler.
Deras svar på konflikter är endast ett: bombningar till underkastelse.
Därför får vi som svar ett evigt s k terrorhot.
Om den feministiska utrikespolitiken vore allvarligt menad, vore den givna politiken nedrustning, samtal och utbyte med den utpekade fienden, allt för avspänning i enlighet med Palmes kommission om gemensam säkerhet, alltså även motsidans säkerhet, och en verklig alliansfrihet.
Nu går färden åt motsatt håll, med kontraproduktiv handelsbojkott och anslutning till Natos våldsdoktrin.
Du lever farligt, Margot!
ERNI & OLA FRIHOLT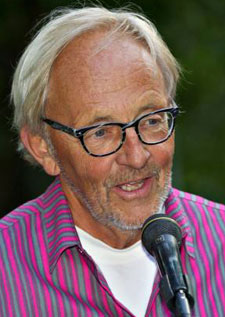 By Gunnar Westberg
Very pleasant meeting. We all agreed on everything. We follow you, Big Brother, in all your ventures, we are so happy you like us.
Reports and family pictures have appeared in media from a dinner with 350 guests. Nice laudatory speeches, not a disturbing critical word.
There is a final document on everything that was agreed, already beforehand.
I recommend no one to read the paper, you can't, it is such a soporific (= tending to induce drowsiness or sleep).
No journalist has so far given an overview, they fell asleep too, I guess. The section on Environment and on Energy seems good, but nothing new. The failure of the USA in energy conservation is not allowed to disturb in this Feel good report.
The section on Defence and Security is, however, very depressing. Read the rest of this entry »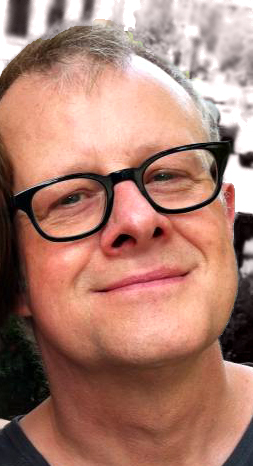 Af Claus Kold
Fra Månen kan man ikke se Danmark, lige meget hvor godt man kigger. Det kan man ikke, fordi Danmark er en kulturlig konstruktion, som er inde i danskernes hoveder, og som derfor ikke kan ses. Man kan heller ikke se Rusland, USA eller Indien.
Disse stater er nemlig også kun inde i hovederne på de mennesker, der tilfældigvis er født og opvokset i det, de har valgt at kalde fx Israel. Danmark er m.a.o. en tilfældighed. Det kunne lige så godt ikke eksistere, eller ligge et andet sted eller danskerne kunne tale et andet sprog, som de godt nok ville kalde dansk, men som ikke lød dansk – for os, de rigtige danskere.
Stater og statssystemer har ikke altid eksisteret, og op gennem tiden har de, der eksisterede, haft meget forskellige form. De har været religiøse, familieeje, enemandsvælder, étpartistater – i dag er det dominerende ideal territorialt afgrænsede demokratiske stater, hvor befolkningerne helt principielt skal inddrages i beslutningsprocesserne. De forskellige demokratiske stater, der udgør hovedparten af det internationale samfund i dag er dog langt fra ens, og det kan derfor være svært for staterne at forstå hinandens motiver og handlinger.
Til det tilfældige system af tilfældige stater hører lige så tilfældigt menneskeskabte systemer som politik, territorie, økonomi, sikkerheds- og forsvarspolitik, konkurrence, etc. Systemer som kunne være anderledes, men som i dag er bundet til sine egne logikker, som de er blinde for og derfor ikke sætter sig ud over. Systemer kan typisk ikke se og tænke ud over sig selv. Blindheden er farlig, for der tegner sig i stigende grad et billede af at disse tilfældige menneskelige systemer står i kviksand og kæmper med hinanden, uden at opdage at de synker dybere og dybere i, ligesom det heller ikke opdages at konflikterne ikke er nødvendige men systemskabte, kulturlige. Der er nok af globaliserede udfordringer: global opvarming, udryddelse af plante- og dyrearter, krige, terror og flygtninge.
Det statslige system, vi lever med i dag, blev til under helt andre befolkningsstørrelser, livs- og forbrugsformer, økonomier og teknologier end dem, der dominerer i dag. Overfor de globale udfordringer er disse stater på samme tid for store til hverdagens små problemer og for små til de globale udfordringer. I deres forsøg på at forholde sig til globale udfordringer, betjener politikere sig således af forældede instrumenter, og forsøgene på at forholde sig til de globale problemer falder tilbage på politikerne, der fremstår som utroværdige, som musikerne på Titanics stadig mere hældende dæk. Read the rest of this entry »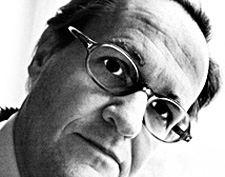 Af Jan Øberg
Posted on 18 April, 2016 on Jan Oberg's blog
Den 19. april 2016 havde Folketinget 2. behandling af forslaget om også at bombe og indsætte specialstyrker i Syrien.
Jeg mener at sagen er fundamentalt vigtig for Danmark, danskerne og vor fremtidige rolle og 'image' ude i verden.
Desuden finder jeg at beslutningsgrundlaget, mediedækningen og den offentlige debat giver anledning til den største bekymring.
At gå i krig er den vigtigste beslutning en regering kan tage og en befolkning bakke op om. Men det er som om dette at deltage i krig stort set rager både ministre, folketingsmedlemmer, journalister og befolkning en forårsblomst.
Med en vis fortvivlelse skrev jeg derfor 6 artikler med forskellige temaer og producerede en video, der også foreslår hvad vi kunne gøre i stedet.
Jeg ville have disse ting sagt og spredt inden beslutningen blev taget.
Herunder findes de én for én som jeg har skrevet dem med en lille kommentar til publiceringsprocessen, som også i et vist omfang vidner – for mig i hvert fald – om mærkelige prioriteringer hvad angår tidspunkt og længde.
Alt andet lige bliver redaktionerne ikke oversvømmet af kvalificerede, kritiske og konstruktive artikler af denne type – men det er dog kun meget korte ting, man kan få ind. Om overhovedet…
1. Dansk krigsdeltagelse i Syrien vil være landsskadelig
Politiken 16. april 2016. Problemfri publicering.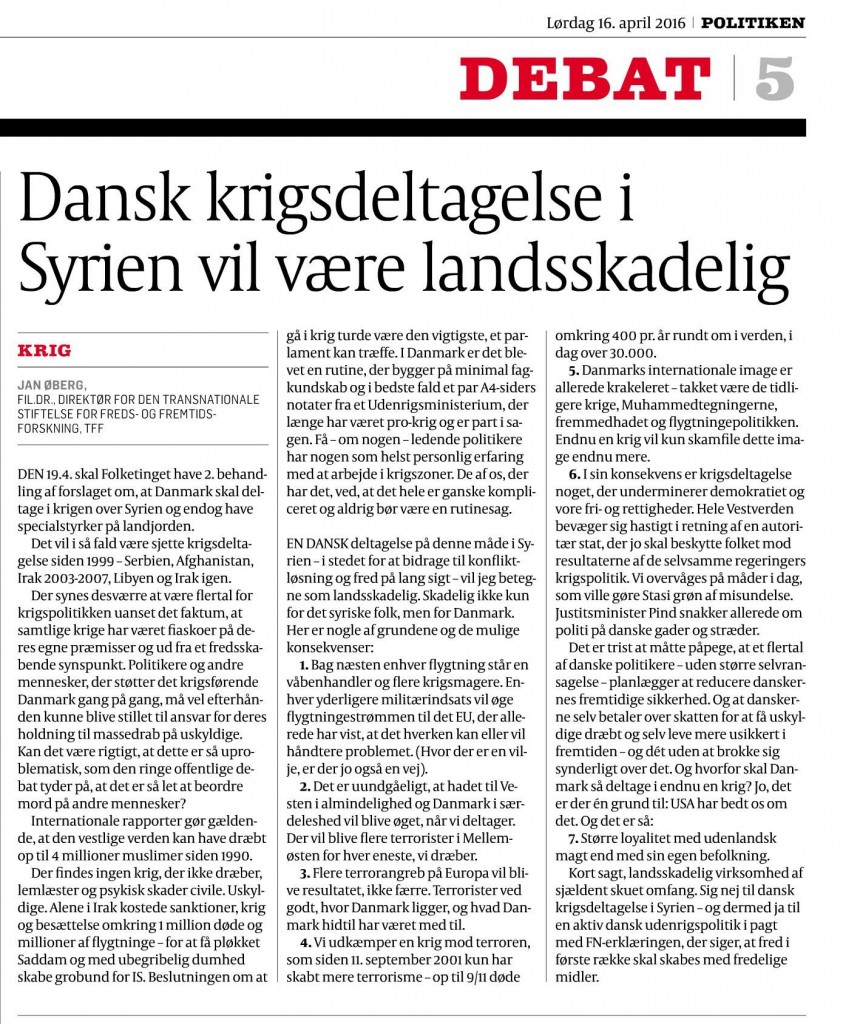 Den 19. april skal folketinget have 2. behandling af forslaget om at Danmark skal deltage i krigen over Syrien og endog have specialstyrker på landjorden.
Det vil i så fald være sjette krigsdeltagelse siden 1999 – Serbien, Afghanistan, Irak 2003-2007, Libyen, Irak igen.
Der synes desværre at være flertal for krigspolitikken uanset det faktum at samtlige krige har været fiaskoer på deres egne præmisser og ud fra et fredsskabende synspunkt.
Politikere og andre mennesker, der støtter det krigsførende Danmark gang på gang, må vel efterhånden kunne blive stillet til ansvar for deres holdning til massedrab på uskyldige. Kan det være rigtigt at dette er så uproblematisk som den ringe offentlige debat tyder på at det er så let at beordre mord på andre mennesker?
Internationale rapporter gør gældende at den vestlige verden kan have dræbt op til 4 millioner muslimer siden 1990. Read the rest of this entry »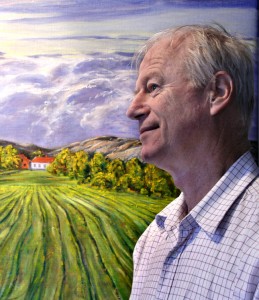 Av Ola Friholt
TFF Associate
Med den uttalade avsikten att underminera Vladimir Putins ställning i Ryssland har Natostaterna och övriga EUstater systematiskt förtigit Kievregimens vägran att följa de avtal den själv skrivit under.
Istället har Ryssland anklagats för dubbelspel och erövrarambitioner. Utvecklingen ser ut så här*:
1. Ukraina förhandlar med EU om ekonomiskt samarbete, vilket skulle innebära att bryta samarbetet med Ryssland. När president Janukovitj av sina ekonomer fick veta vad detta skulle kosta landet, avstod han från att underteckna det framförhandlade EU-avtalet.
2. Detta utlöste Maidanprotesterna, från grupper i västra Ukraina, vilka länge velat ansluta landet västerut. Dessutom deltog Janukovitjanhängare. Skottlossning utbröt från hus omkring torget, med okända skyttar. Detta tolkades som Janukovitjs ansvar.
3. Janukovic och Maidanledarna framförhandlade 21 feb 2014, tillsammans med Frankrikes, Tysklands och Polens utrikesministrar och en representant för Ryssland ett avtal, som gick ut på följande: a. Ömsesidig demobilisering av väpnade grupper.
b. Omedelbart arbete med författningsändringar, först för att begränsa presidentens befogenheter (som tidigare hänt efter den orangea revolutionen 2004).
c. Förhandling av ny författning att antas senast i december 2014.
d. Presidentval ska hållas i december genast efter att författningen antagits.
e. En nationell enhetsregering från båda sidor ska verka fram till valet i december 2014.
4. Underskrifterna på detta avtal ratificerades av Majdanrådet men avvisades av de hårdföra högeraktivisterna, som krävde omedelbar (lagstridig) avsättning av presidenten och förbud mot de två politiska partierna i östra Ukraina, d v s eliminering av den östliga politiska eliten.
5. Den 22 februari grep högerextremisterna makten och avsatte Janukovic som flydde till Ryssland. Read the rest of this entry »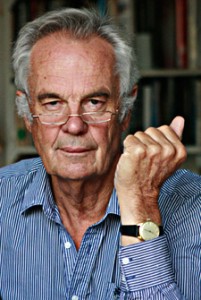 Av Jonathan Power, TFF Associerad
TFF PressInfo # 325
Lund, 5 juni 2015
Man undrar om västvärlden förlorat sitt sinne för historia – såväl i fråga om Mellanöstern som om Östeuropa.
Jonathan Power, en av de mest respekterade kolumnisterna inom utrikespolitik – förr på International Herald Tribune, nu på ett konsortium av ledande tidningar i alla världsdelar – visar vägen genom NATO-ländernas förnekelser:
Att Bill Clinton 1994 beslöt att inte låtsas om de löften som Västs ledare i slutet av det kalla kriget gav sina sovjetiska/ryska kollegor.
Det var oetiskt och – som Power med viktiga hänvisningar hävdar – en politisk tabbe av historiska proportioner.
Hans berättelse förklarar varför Väst inte heller är oskyldigt i fråga om den aktuella Ukrainakrisen – i sin tur åstadkommen genom en annan tabbe: försöket att byta regim i Kiev och få in Ukraina i det kärnvapenbaserade NATO.
Blankt förnekande sin egen inblandning börjar politiskt korrekta västmedier, politiker och Natohöjdare lämpligt nog sin historia med att Ryssland annekterade Krim som en blixt från klar himmel.
Power säger: ≫Historien kommer inte att se välvilligt på NATOs farliga och kontraproduktiva utvidgning≪.
Jan Öberg
Rysslands Europablickande drömmare har räknat in Pusjkin, Lenin, Gorbatjov och, tills rätt nyligen, president Vladimir Putin. Alla har de sett sitt lands framtid som en del av ≫det europeiska huset≪.
Men historiens tilldragelser har inte varit nådiga mot Ryssland. Napoleons invasion, revolution, två världskrig, Stalins kommunism och – senast – Natos utvidgning; allt detta har krossat drömmen gång på gång.
I slutet av kalla kriget, i och med överenskommelsen om en grundstadga mellan Nato och Ryssland (Founding Act on Mutual Relations, Cooperation and Security between NATO and the Russian Federation), såg det ut som om jättekliv mot detta mål togs. Till att börja med skulle Ryssland få säte vid NATOs bord, senare skulle de få komma med i NATO och ännu senare i Europeiska unionen. Somliga förutsåg att detta skulle inträffa inom en tioårsperiod, andra trodde på tjugo år.
Men sedan – pang! – sprack drömmen när president Bill Clinton, Read the rest of this entry »
Af Claus Kold
Kampflys opgaver
Hvis vi i Danmark står over for en anskaffelse af nye kampfly til omkring 40 milliarder, så må man gå ud fra at forholdet mellem det købte og opgave vejer tungt, og at dette forhold er blevet grundigt undersøgt. Det virker imidlertid ikke sådan. Nok er flyenes teknikker blevet grundigt diskuteret, men hvor er diskussionerne, om kampflyene passer på de opgaver, som fremtidens væbnede konflikter udgør?
Krig mellem stater – symmetrisk krig
Argumenterne for at anskaffe nye kampfly hviler på en bestemt stats- og samfundsmodel, med nogle tilhørende antagelser/faktorer. Disse faktorer er så at sige bygget ind i flyenes teknik, men de diskuteres som teknik og ikke som antagelser/formål.
I denne tekst vil jeg derfor tage udgangspunkt i denne tænknings egen logik, da det samtidig er den, der er herskende i Folketinget, i Forsvaret og i store dele af dansk sikkerhedspolitisk tænkning, og se om argumenterne holder, selv om vi bliver inden for denne måde at tænke stat, samfund og konflikthåndtering på.
Argumenterne for anskaffelsen af nye kampfly bygger på en tænkning, der fødtes med den Westphalske fredsslutning i 1648. Den Westphalske fred startede en periode fra 1648 til 1945, som ledte til skabelsen af en bestemt type stat, der (i princippet og i lovgivningen) adskilte regering, militær og civilbefolkning. Read the rest of this entry »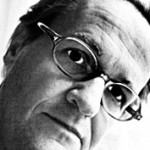 Af Jan Øberg
Det er utilstedeligt at vi endnu ikke har skyggen af en ordentlig, informeret debat om sikkerhedspolitikken og økonomien forud for beslutningen. Årsagen er at der ikke findes nogle for samfundet gode argumenter for dem.
Alle partier med undtagelse af Enhedslisten mener at Danmark bør anskaffe nye kampfly – der i bedste fald vil være i funktion om 5 år. Dagens pris – afhængig af antallet fly – er på 30 milliarder kroner – godt 5000 kroner per mand, kvinde og barn i vort land – og mindst 100 milliarder kroner til brugsomkostninger frem til 2045. I dagens tal kostede Storebæltsbroen 37 milliarder.
Debatten har hidtil ikke handlet om hvad i alverden vi skal med disse maskiner, kun om valget mellem tre typer. Fakta og problemer holdes helt bevidst i det dunkle og skal skydes ud til efter valget for derpå at træffe beslutningen hurtgit så ingen opdager gigantinvesteringen – i en tid hvor der skæres ned på alt andet.
Hvorfor mon? Fordi der ikke findes nogle for samfundet gode argumenter for kampfly!
En seriøs diskussion blandt politikere, medier og befolkning burde omfatte mindst disse punkter:
Prisen
Der findes ingen eksempler på at tilbudspris på den slags maskiner ligner slutprisen. Fordyrelser er indbygget i alle store militærindustrielle projekter – slag på tasken 25% fordyrelse mellem beslutning og leverance. Read the rest of this entry »
Af Jan Øberg
Åbn øjnene for muligheder istedet for "Øje for øje"
Princippet om øje for øje vil en dag gøre hele verden blind – som Gandhi, der den 2. oktober fødtes for 145 år siden, så klogt sagde.
Det er imidlertid dét princip den danske regering, et stort flertal i Folketinget og efter sigende 62% af den danske befolkning nu følger når Danmark går i krig for 5. gang på 15 år.
Danmark bomber sammen med de store NATO-lande USA, England og Frankrig og så nogle arabiske småstater. Ud af 193 lande i verden!
Som kritiker af en militaristisk – men ikke aktiv – udenrigspolitik får jeg ofte spørgsmålet hvad Danmark (jeg siger ikke "vi") i stedet skulle have gjort.
Svarene forudsætter dels en anden måde at tænke på og en vis uddannelse og dels nogle konkrete ideer, der skulle kunne implementeres.
Her er nogle hurtigt nedfældede svar på de to dimensioner – ingen rangordning, tingene er alle vigtige: Read the rest of this entry »