Archive for the 'Videos' Category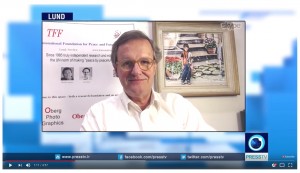 October 19, 2017
Comments on EU leaders stating their support for the nuclear deal with Iran (JCPOA) and sending strong signals to Trump: But more is needed now. Oberg also asks: Where is the similar statement from NATO, the allegedly peace and security organisation when its leader, the U.S., is moving towards war with Iran?
By Jan Oberg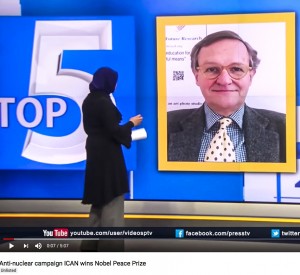 Jan Oberg's comments to Iran's PressTV on this happy occasion.
Comment by Jan Oberg
PressTV October 3, 2017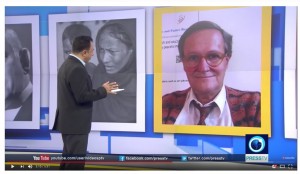 By Jan Oberg
Short interview with Naskah Zada in Washington on her Middle East program.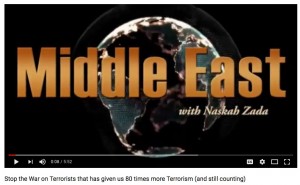 Jan Oberg comments on PressTV and argues also for a mass movement of concerned citizens/taxpayers who have received less and less peace over the almost 70 years the alliance has existed.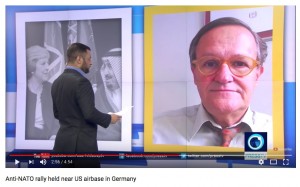 There should be a lower level to the statements by a US Secretary of Defence.
There should be a debunking of the unethical behaviour that repeatedly state that there is only a political solution to Syria and continue to use only violence.
There should be a discussion about international law here.
There should be a discussion of what is morally defensible in this case, even assuming for the sake of argument that President al-Assad is the worst guy on earth.
Why isn't there – after so many years and so much human suffering and destruction.
We need a very different discourse about Syria – ASAP.