Archive for the 'Videos' Category
There should be a lower level to the statements by a US Secretary of Defence.
There should be a debunking of the unethical behaviour that repeatedly state that there is only a political solution to Syria and continue to use only violence.
There should be a discussion about international law here.
There should be a discussion of what is morally defensible in this case, even assuming for the sake of argument that President al-Assad is the worst guy on earth.
Why isn't there – after so many years and so much human suffering and destruction.
We need a very different discourse about Syria – ASAP.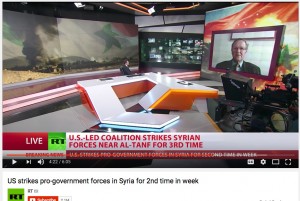 By Sharmine Narwani
Commenting on President Trump's visit and arms deal with Saudi Arabia, proxy wars and an Arab NATO
Comment by Jan Oberg
Contrary to many media reports, I take a more cautious approach – until we see some concrete results in the wake of this meeting.
In addition, the two meet at a very problematic time for the EU – and it seems that there were a series of foreign policy issues that they did not even touch.
For the EU to re-invent itself, something much grander, more visionary than President Macron's economic piecemeal approach will be needed.
So until further I choose to paraphrase Shakespeare's Hamlet – "Words. Words. Words."

Comments made on RT – Russia Today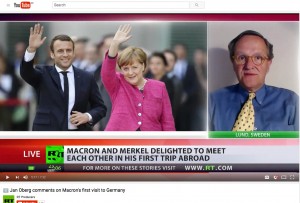 By Jan Oberg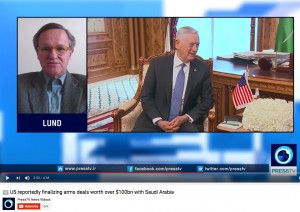 New US arms export deal with Saudi Arabia, worth US$ 100-300 billion – and Saudi Arabia is already the 3rd or 4th largest military spender on Earth. Alone it is 5 times larger than Iran and the Gulf Cooperation Coouncil 10 times bigger.
Is this for a future smashing up of Iran and Syria? With Western aid? And what does NATO do in Kuwait and the United Arab Emirates, the latter coordinated by Denmark's ambassador there, Ms. Merete Juhl?
And Arab wing of NATO?
By Jan Oberg
Joining "Middle East With Naskah Zada" at her program in New York and talking about the reasons that peace has become so 'unpopular'.
Touching also upon international law, the new Cold War and the increasing U.S. involvement in Syria.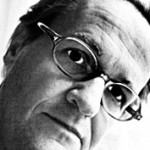 By Jan Oberg
It's soon 16 years ago when the invasion of Afghanistan took place – October 7, 2001 or 10/7, a date no one remembers like 9/11.
And Afghanistan had nothing to do with the terrible attack on September 11, but had to be punished anyhow. Out of proportion, no proportionality.
Now there are discussions about increasing the troop level again. What if someone reasonable intellectual asked the questions: What is it we are doing wrong?
So, I ask for heuristic – provocative – purpose: What would be left of US foreign policy if that country did not have weapons?
And I offer a short answer.