Archive for the 'EU politics/economics' Category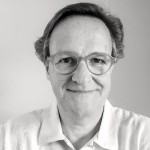 By Jan Oberg
Jan Oberg's comment on Chancellor Merkel's speech at the Munich security conference where she mentioned the duty Europe has to receive refugees and also reiterated that Germany will do its best to increase its military budget to 2% of its GDP.
Apart from this one can only get very sad and pessimistic when reading the comments underneath this sequence: Boundless hate against Merkel herself, racism, anti-Islam, anti-Semitism – and not one (of the first 70+ comments) on the issue of NATO, the risk of war or on what I brought up about the need for new, less militarist policies, less interventionism and better ways of handling the refugees.
Anger and hatred just under the surface, brought out mostly anonymously. No reasoning, just smear.
We still have a long long way to go in terms of public education…
Here the short video comment on PressTV where you can also see those comments.

Comment by Jan Oberg
The Malta EU meeting is expressive of militarism, colonialism and racism in one. Is it time perhaps to call the EU the Evil Union? People outside, in the rest of the world sees this and will draw their conclusions.
And an – admittedly unconventional – proposal on what to do with the politicians who are responsible for the destruction of Libya.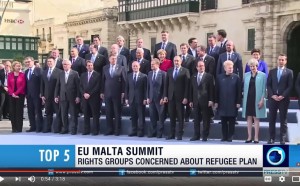 TFF director Jan Oberg comments on the important, positive commitment of the EU foreign policy chief on the JPCOA with Iran.
By Jan Oberg
- who speaks to PressTV about The Jungle camp in Calais and children gone missing since it was destroyed.
Commenting on PressTv on July 22, 2016 after yet another tragedy in the Mediterranean.
But how much did the media cover that in comparison with the Nice tragedy – and Hollande's killing of 120 innocent civilians as revenge for Nice (which at the time was not known to have any connections to ISIS or similar)?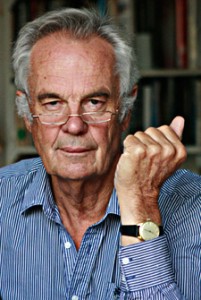 By Jonathan Power
The crime of aggression ("planning, preparation, initiation or waging of a war of aggression") was described by the Nuremberg Tribunal that tried Nazi leaders as "the supreme international crime differing only from other war crimes in that it contains within itself the accumulated evil of the whole".
President George W. Bush and British prime minister, Tony Blair, have been accused by many as war criminals for starting the war against Iraq and, second, for not watching carefully enough to make sure that war crimes carried out by individual soldiers were not covered up, and for the torture that Bush initiated and Blair appeared to tolerate.
Did Blair lie over the reason for going to war with Iraq – the supposed stockpile of weapons of mass destruction that Iraq possessed? It depends how you define lie. If you define lie as saying this cat is black when in fact it's white he didn't on the big issues. But what he did do was to give the impression the cat was assuredly white when in fact it was a sort of greyish.
But as the just published government commissioned report made by a distinguished civil servant, John Chilcot, has made clear the caveats were left out of intelligence briefings and the presentation was polished by the prime minister's office.
We in the public didn't have the pre-polished version but Blair did and he must have known in his mind, if not his heart, he was taking a gamble with the evidence. Read the rest of this entry »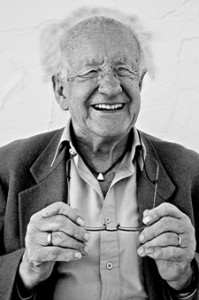 By Johan Galtung
The vote turned out like the two referenda held in Norway in 1972 and 1994. And much for the same reason: Protestant break with Rome – Catholic, imperial – Henry VIII made himself head of the Anglican Church in 1534.
Religion was not the only reason, there are Protestant Nordic members of EU, closer to the continent and closer to Russia. World history, a short while after Pope Francis – Patriarch Kirill also made world history, bridging the Catholic-Orthodox 395-1054 gap.
The Disunited Queendom is now London with surroundings; England. The implications are enormous, for UK-GB and the British Isles in general, for EU and Europe in general, USA and the world in general.
The US Trojan horse decided to leave the EU on 23 June 2016.
UK-GB and the British Isles in general:
Goodbye United Kingdom, UK, we may get United Ireland, UI, instead.
Goodbye Great Britain, GB, we may get Scotland in EU instead.
Welcome to Britain of England-Wales, if they care for that vocabulary.
Welcome to new-born England, 23 June being the Day of Independence.
Independence?
Washington, having lost its inside-EU ally, Read the rest of this entry »
The UK, Europe and the rest of the world will be affected. But there has been no planning for this anywhere. It's now all up in the air what this Brexit vote will be the starting point of. All we can safely predict is that we are in for interesting times!
Why did it happen?
Arrogant corporate and other elites continuously enriching themselves against all common social sense and ignoring the legitimate needs and concerns of ordinary citizens, women in particular – so, class and gender.
So too that more highly educated people tended to vote for Remain and older people voting Leave – more interesting sociological analysis here.
Interestingly, the whole art world supported Remain – and now fear for the effects of Brexit on Britain's cultural development.
An EU that has failed to create a new, better way of doing politics, merely growing its original democratic deficit – so, lack of real democracy.
An EU that has had a woefully inadequate, cynical response to a refugee crisis caused by leading EU member states' warfare – so, (mis)management and lack of leadership.
Significantly, the leading Muslim Association of Britain, MAB, supported Remain with the argument that "Exit from the EU runs the risk of perpetuating rifts in British society, which would increase levels of hate crimes against British Muslims." So, Islamophobia.
A general sense (but sometimes denial) of insecurity about the future all over the Western world, Read the rest of this entry »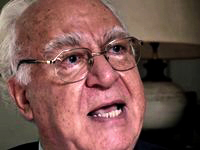 By Farhang Jahanpour
Today (16 June 2016), Jo Cox, the 41-year old Labor MP, was killed after she was shot and stabbed in her constituency in Yorkshire. A 52-year old man was arrested in the area. The suspect was named locally as Tommy Mair.
There is as yet very little concrete information about him or his motives, and it is too early to jump to a conclusion and link his dastardly act with the referendum, but some eyewitnesses have said that before shooting Jo Cox twice, Mair shouted "Britain first". Clearly, he is a deranged individual, but if he uttered those words, it is possible to conclude that the assault was connected with the referendum.
The fact remains that the assassination of such a strongly pro-EU MP is a big shock, a major loss and of course the source of great grief for her husband and her two small children. Before being elected as an MP in the last general election, Jo Cox had been a charity worker and a human rights campaigner all her life. Her husband, Brendan, used to work for Save the Children. They and their two little children lived a quiet and unassuming life in a barge on the Thames near the Houses of Parliament.
Her husband released the following touching statement after her death:
"Today is the beginning of a new chapter in our lives. More difficult, more painful, less joyful, less full of love. I and Jo's friends and family are going to work every moment of our lives to love and nurture our kids and to fight against the hate that killed Jo.
Jo believed in a better world and she fought for it everyday of her life with an energy and a zest for life that would exhaust most people. She would have wanted two things above all else to happen now, one that our precious children are bathed in love and two, that we all unite to fight against the hatred that killed her. Hate doesn't have a creed, race or religion, it is poisonous.
Jo would have no regrets about her life, she lived every day of it to the full."
In any case, this ugly deed provides an extreme example of the acrimonious debates that are held over the referendum. All campaigning has been suspended as a sign of respect for the death of the MP.
On June 23, the British people take part in a rare referendum Read the rest of this entry »