Posts Tagged 'UN High Commissioner for Human Rights'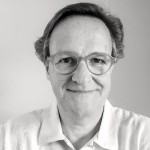 By Jan Oberg
General Ratko Mladic has finally been sentenced – to life – for crimes committed in Bosnia during the Yugoslav dissolution wars in the 1990s.
That motivated Prince Zeid Ra'ad Al Hussein, the UN High Commissioner for Human Rights, to make a statement to the effect that "Mladic is the epitome of evil, and the prosecution of Mladic is the epitome of what international justice is all about."
But that statement is, if anything, the epitome of exemplary nonsense, pro-Muslim bias and something the UN S-G ought to distance himself from since it is a purely political statement.
The media – in the West in particular – have of course lapped it up. Most media people today are too young to have any personal experience of the events some 25 years ago and would have to read thick books to understand some of it.
The verdict's political effect – whether intended or not – is to justify the horrible way the so-called "international community" intervened in the Yugoslav complex of intertwined conflicts with an inverse proportion between its intellectual understanding and its brutality.
Now, if you think I am thereby defending Mr. Mladic, let me say that there are strong reasons to believe that he is guilty of much including some of the killings in the massacre of Srebrenica.
Essentially, the argument of this article is not about Mladic. It's about the Zeid Ra'ad Al Hussein's unacceptably politicized – but hopefully well-intentioned – statement.
But the Jordanian prince – who was with UNPROFOR in Yugoslavia at the time and should know better – anyhow got it all wrong because:
• The human evil card is a cheap one to play that doesn't explain anything. Any serious intellectual knows that there are very complex economic, political, historical and other factors associated with crimes of this type. What happened in Srebrenica can't be reduced to one man's evil as little as the Second World War can be reduced to the single person Hitler.
• What made Srebrenica happen was, among other things, that the six safe zones the UN Security Council had established was never made safe by the UN members. Then UNPROFOR top General Wahlgren of Sweden whom I knew very well had required around 30.000 more UN troops to make those zones safe for refugees to be in; the international community gave him only 1200 Turks with a Turkey firmly sympathising with the fundamentalist Muslim leadership in Bosnia under Alija Izetbegovic.
• Interestingly, the safe zones were not de-militarised. The international community – the US? – had permitted Izetbegovic's government to place its ammunition depots and troops inside these zones – from which they could then make excursion out and fire into Serbian villages while Serbs obviously could not fire into safe zones filled with refugees.
• In addition, the UN as such was bankrupt at the time – member states such as the US having ignored to pay its dues to the organisation. Read the rest of this entry »