Archive for the 'Discrimination' Category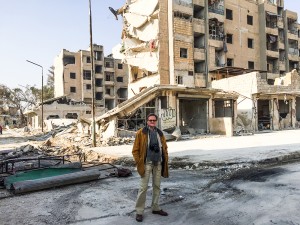 By Jan Oberg
It's probably unusual that a research organisation's photos go viral – and do so in spite of the mainstream media's manifest lack of interest in their story.
But the photos I took in Aleppo in Syria December 10-14, 2016 have been seen here by well over 100.000 people around the world, exclusively by organic, non-paid online sharing.
In addition they've been linked to and presented by media in the alternative press and social media in about 20 countries, sites such as Telesur, Heise/Telepolis and Pressenza literally reaching millions.
I am proud of having helped bring out the story of these people unworthy, as it seems, of the attention of the West. Because they were the majority from Eastern Aleppo who were happy to be liberated and remained in what is now government-controlled areas.

Keep focus on Aleppo – #keepfocusonaleppo
Aleppo's liberation was a local, national, regional and global event. Why?
Because of Aleppo's history, beauty, architecture and industrial importance (50% of Syria's industrial capacity within the huge Sheikh Najjar Industrial City).
Because, before the war, it had swelled from about 2 million to some 3 million people due to the environmental crisis that hit Syria.
Because its Eastern part was occupied in 2012 by what I call RIOTs – Rebels, Insurgents, Opposition, Terrorists – most of the latter – who over 4,5 years created a living hell for the innocent citizens in that part.
Because of the complete and systematic destruction of this cultural jewel, Aleppo, predominantly by street-to-street fighting (max 5-10% of it caused by bombardments from the air).
Because RIOTs were supported with money, weapons and ammunition by the US, France, Britain and Turkey in particular – i.e. most of NATO – plus Saudi Arabia, the Gulf States – and most media reports have come from that side of the war.
Because Aleppo's liberation was a turning point in this six years' long evil war that has created the largest humanitarian crisis anywhere in the world since 1945.
What happened didn't fit the dominant, deceptive Western media narrative. The large majority of people in Eastern Aleppo went to the dictator's (" ") government-controlled side while a minority – the RIOT fighters/occupiers and their families – went to Turkey, Idlib and other RIOT-controlled areas.
More about the importance of Aleppo in TFF PressInfo # 405.
But do see the pictures of the incomprehensible, surreal destruction and of the victims of Aleppo. The victims who were happy to have been liberated from 4,5 years of hell. About these victims you have heard almost nothing since mid-December last year.
The photos are unique since I was among the first twenty or so to get in there and talk with and photograph these people – freely. I was the only person from Scandinavia.
No leading Western mainstream media were present there and then. They sat in Beirut, Istanbul and Berlin telling you stories about the likely "new Srebrenica", massacres and even 'genocide' that would follow when Syria's dictator again controlled Aleppo.
It turned out to be just that. Fake news.
My photos were Real news. You won't see them at CNN, BBC, New York Times, Reuters, AFP, AP and those who repeat them.
The destruction of Eastern Aleppo, Syria
(Please respect the © provisions of these images)
And more photo stories to come from Syria.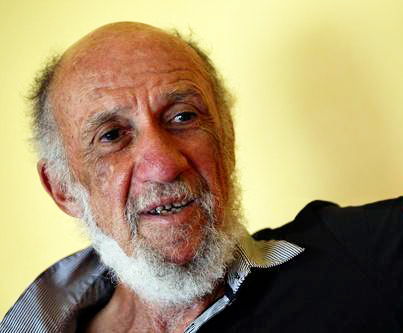 By Richard Falk
I am republishing my review essay that appeared in International Dialogue: A Multilateral Journal of World Affairs 6:2016.
It discusses two excellent studies of humanitarian intervention, a post-colonial trope allowing the United States and West Europeans to feel morally satisfied while projecting military power to distant lands, often with devastating consequences for the people being protected, and sometimes, even being rescued from tyranny and brutal repression.
In some respects, what progressive critics call 'regime-change' the champions of such policy like the terminology of 'humanitarian intervention,' or even better, 'Responsibility to Protect' or R2P.
Donald Trump interestingly portrayed Hillary Clinton accurately as a regime-change advocate, and pledged not to make such mistakes if elected. We will wait, see, and hope that at least this time, he means what he says.
The Middle East has been the testing ground for this 'new geopolitics' but its antecedents can be traced back several centuries as the Klose edited collection of essay clearly demonstrates.
Both studies are notable for highlighting the non-humanitarian motivations that accompany such undertakings, which are often hidden from public view, and need to be highlighted to comprehend this latest twist in the conduct of international relations.]
Fabian Klose (ed).
The Emergence of Humanitarian Intervention: Ideas and Practice from the Nineteenth Century to the Present
Cambridge University Press, 2016. 364pp.
Rajan Menon
The Conceit of Humanitarian Intervention
Oxford University Press, 2016. 235pp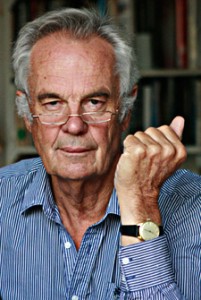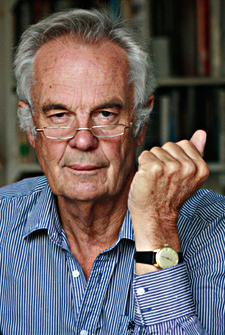 By Jonathan Power
August 30th 2016
After 52 years of fighting between the Colombian government and Farc, the left wing, drug-dealing, Marxist, guerrilla grouping, there is a peace agreement.
I've always wondered why the US and Nato never intervened militarily. They should have if they were to be consistent. Colombia has long been exhibit A for those who say, "Look what happens when the outside world doesn't intervene- the local fires just burn brighter and fiercer". (And it has been said likewise for Sri Lanka during its civil war.)
The facts say the opposite: fires burn brighter and fiercer when there are invasions by the US and Nato. In Kosovo Nato jets, at President Bill Clinton's command, tore into Serbia to bring "peace" to an unthreatening backwater of Europe and left behind a mafia that de facto had unseated and replaced the government.
Similarly, they blasted into Afghanistan even though the original purpose was not a war across a whole country but merely an attempt to kill off Al Qaeda. Likewise, into Iraq and Libya. As in Afghanistan, all these interventions made the fires burn fiercer.
So why not Colombia? I don't know the reason that made Clinton decide not to intervene but although this peace agreement has taken a heck of a long time to negotiate is it not better than stoking up from outside a terrible war with hundreds of thousands of casualties?
Clinton said in 1999 that Read the rest of this entry »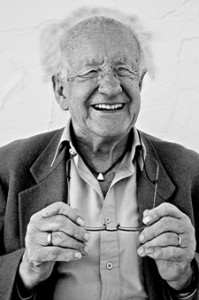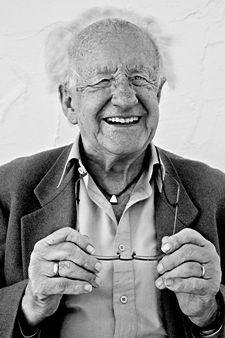 By Johan Galtung
Alfaz, Spain
Police? The judges have more social status but the police know better the local situation and possible lawbreakers.logo mediation desk
What is happening right now, in front of our eyes, for instance in Vila Real, north of Valencia, 13-15 April 2016–"II Ibero-American Conference on Police Mediation" is police revolting against the judges.
"We use force to arrest the suspects, deliver them with evidence to the courts, many are found guilty, sentenced to prison, after some time released, presumably born anew–and after some more time we have to rearrest them; old or new crimes, same people.
"The theory of individual and general prevention does not work. We must remove the roots, in them and in the local context causing the crimes. We want to add mediation, prevention, to force and arrest".
What happens in prisons? This author spent half a year in prison in Oslo many years ago; connected to conscientious objection to military service for NATO, I wanted peace service as alternative service.
The central hypothesis of my Ph.D. thesis about the prison community is that it serves prisoners in reducing, eliminating any sense of guilt. Fifteen ways of escaping from the reality of crime-guilt-punishment were identified into a reality they could accept. By far the most important was their use of social class: "those up there" commit far worse crimes than they accuse us of doing, but they get off scot free, or at least without doing time in prison. By and large that is correct.
However, that does not make them innocent, but "those up there" guilty of corruption, of selling permits to the highest bidder, enriching themselves immensely at the cost of "those down there", claiming market legitimacy. "We need more theft, more violence till they understand that this rotten society does not work." Class struggle.
Worse than a crime school – for most lower class crimes schooling is not needed – the prison serves to eliminate the idea of crime by reducing the sense of guilt, Read the rest of this entry »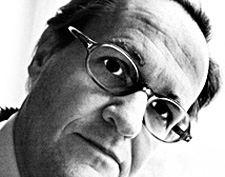 By Jan Oberg
The EUropean Union – a criminal? The EU that has peace as it's top goal and received Nobel's Peace Prize? The EU with Schengen and Dublin? The EU with "European" values, humanism and mission civilisatrice that tells others how to live in accordance with international law and in respect for human rights?
We live in times where little shall surprise us anymore. The answer to the question – will EU become a criminal in international law terms? – will be answered on March 17 and 18 when the EU Council meets to decide whether or not to carry through the agreement with Turkey about how to handle refugees.
Amnesty International knows what it is all about. AI uses words such as "alarmingly shortsighted", "inhumane", "dehumanising", "moral and legally flawed" and "EU and Turkish leaders have today sunk to a new low, effectively horse trading away the rights and dignity of some of the world's most vulnerable people."
And "By no stretch of imagination can Turkey be considered a 'safe third country' that the EU can cosily outsource its obligations to," says Iverna McGowan, Head of Amnesty International's European Institutions Office.
When Amnesty International expresses itself this way, we should listen very very carefully. I do and I've signed Amnesty's Open Letter to Swedish prime minister Löfvén protesting that Sweden too may join this inhuman and law-violating agreement with Turkey. Hurry up, it is tomorrow!
Behind every refugee stands an arms trade, stands militarism. Read the rest of this entry »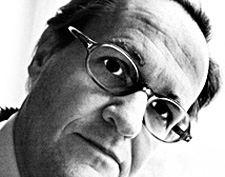 By Jan Oberg
Article 3/4 – TFF PressInfo # 359
Sweden
Permit a digression to neighbouring Sweden.
Sweden has – shamefully – not only closed its borders for people without valid documents, scrapped the right to asylum embedded in the Human Rights Declaration. It has declared (January 28, 2016) that it intends to deport 60.000-80.000 refugees already inside Sweden.
It was Sweden's ambassador, the courageous Harald Edelstam, who in 1973 stood at the stadium in Santiago after the Pinochet coup and murder of president Allende and told thousands that they would always be welcome in Sweden. Thousands came and made a good life in Sweden. (There were 90 Chileans living in Sweden before the coup, today over 40,000). A small internationalist country took humanitarian leadership and we could all be proud.
But we can't take that many people now, I hear many say.
The head of the Swedish Association of Local Authorities and Region (SKL) has stated that 40-50 municipalities are facing crisis in Sweden but that, significantly, 200-220 municipalities "say they can do more."
But then what about the country's security and stability? The risk of social disorder, criminality, hatred?
Of course that is a risk. But that is an old one – xenophobia and racism has been around for long in Sweden, however less visible at the surface. An enlightened government's response should be to serve as a role model and combat racism, Islamophobia in particular – not to combat and deport refugees.
Sweden's new overall refugee-repelling strategy is a deplorable bending down for the worst forces in society instead of mobilising a demonstratively humanitarian and visionary policy for the common good – good for Sweden and good for Europe. If you behave like Denmark and Sweden you lose your goodwill and certainly every chance to influence or take leadership among other EU countries.
Where there is a will there is a way. But it also requires a little creativity.
The Swedish government lacks the will. Like Denmark – albeit in different ways.
Are we moving from democracy towards some kind of kakistocracy – i.e."government by the worst, least qualified or most unprincipled citizens"?
New Danish fighter planes and reduced development assistance
Back to Denmark and one more piquant aspect. Read the rest of this entry »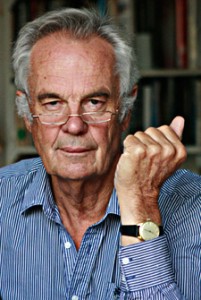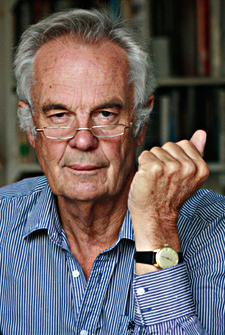 By Jonathan Power
September 22nd 2015.
The pope will cause waves in America during his visit this week. Invited to speak before Congress by the Speaker of the House of Representatives, John Boehner, he'll arrive right at the time that the Republican candidates for president are touting ideas that are anathema to Pope Francis.
He detests the cruder aspects of capitalism and the consumer life style so rife in America. The culture of Wall Street and its banks, in particular their performance in precipitating the crash of 2007 and their rush to avoid culpability, he finds distasteful.
Nor has he much time for those who turn their back on the needs of the poor, the unemployed, the discriminated against, those unnecessarily imprisoned or the migrant.
Nor will American political leaders find him giving any support for the kind of wars fought by the US since 9/11. The Republicans will find him way to the left, except on the issue of abortion.
The Pope is unlikely to rattle through the statistics but I'm sure he knows what the facts are.
The US now ranks lowest among affluent nations in how it spreads its wealth. It has the worst poverty, the lowest life expectancy, the highest rate of infant mortality and the shortest (or non-existent) maternity leave among the world's richest 21 nations.
It is nearly the worst in its mental health provisions, the degree of child poverty and its numbers of obese. Read the rest of this entry »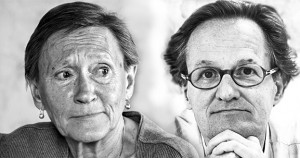 By Christina Spannar and Jan Oberg, TFF founders
TFF was established on September 12, 1985. We think that it's 30th Anniversary is a fitting occasion to reflect on what has happened in the big world and in our lives with the foundation.
It is also a piece of Lund's research history in general and of peace research and education in particular.
Part 2
Weak aspects of TFF
• Being outside many networks and institutions – it has become more and more difficult to influence the world if you are small, independent and don't accept governmental and corporate funds.
• A perception that the interest/commitment of TFF is out of sync with the sentiments of times, of the Zeitgeist. In spite of that we maintain the fundamental belief that peace is essential and that we can forget about the rest if major wars or nuclear exchanges take place.
• Too 'academic'/theoretical to forge deeper, permanent links with public opinion and movements.
• Too 'radical' or 'idealistic' to be interesting to governments and most mainstream media.
• A constant very hard work load – resting on a small international group and on the founders in Sweden – vulnerability also in the perspective of us having gotten 30 years older.
• The struggle for funds getting more and more tough and we are much more vulnerable than, say, ten years ago. Being all-volunteer, we still have to pay the bills for what enables us to do things: the Internet, computers, travels to conflict areas, insurance, bank fees, fund-raising, phones, sending out mails, using social media, etc. 
The generosity of yesterday has been replaced by a "stingy" attitude of being entitled to get things free in the affluent Internet-based society. This attitude implies that it is not my responsibility to finance peace, somebody else does (and the somebody else is never me). Few citizens seem to recognise that they are the taxpayers who de facto finance all the weapons and wars. 
The far majority of those who support us are idealists without particular means – while wealthy people for peace a far and few between.
TFF's stronger sides
• We are still here, operating with amazing TFF Associates around the world who share the commitment to 'peace by peaceful means'.
• We have remained faithful over all these years to the original ideals, not succumbing to go mainstream/politically correct to achieve more funds or appearing acceptable to the masters of war, i.e. government – neither by the way in Sweden nor Denmark. Read the rest of this entry »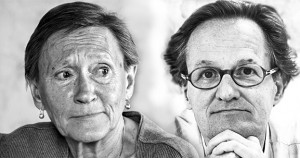 By Christina Spannar & Jan Oberg, TFF founders
Part I
TFF was established on September 12, 1985. We think that it's 30th Anniversary is a fitting occasion to reflect on what has happened in the big world and in our lives with the foundation.
It is also a piece of Lund's research history in general and of peace research and education in particular.
Motivation
The 1980s was a decade of gross changes in Europe, the struggle against nuclear weapons in particular.
Lund University was predominantly about education and single research projects – while TFF could be more of an experimental playground. We wanted to do truly free research and not negotiate with higher levels at, say, the university what to do where, in which countries to work and what to say to the media.
Peace has always been controversial and there were – and remain – enough examples of places that become 'mainstream' and routine – rather than experimental and radically 'alternative.'
What we did not know back in 1985 was that Lund University wanted to get rid of all inter-disciplinary academic endeavours – women, environmental, human rights and peace studies – and closed down the Lund University Peace Research Institute of which Jan had been the director since 1983, in November 1989.
Being a private undertaking
The HQ is the first floor of a two-family house in a villa area of Lund. Visitors, board members etc. have held seminars there, eaten and often stayed with us. Board members were colleagues and personal friends and new board members were recruited from Associates who were also personal friends, like-minded colleagues or mentors one way or the other.
Our children and other friends were often involved in the things TFF did – including printing newsletters in the basement, gathering them, putting them in envelopes and fix address labels.
Goals
The permanent top priority has been to promote the UN Charter norm that 'peace shall be created by peaceful means' (Article 1).
This was promoted through traditional book-based research and later field work – i.e. conflict analyses and mediation and peace plans – in conflict zones, but also through intense public outreach/education such as newsletters, media participation, press releases – and, from 1997, the Internet and then social media.
Secondly, we wanted to integrate theory and practice. While it is good to do basic research in the laboratory, what is peace research really worth if it is never applied to real life's tough situations?
The first five years we did book projects like everybody else in the trade. But in September 1991 TFF went on its first peace mission to former Yugoslavia. It is safe to say that we were among the first to embark on that in-the-field philosophy and practice it – with all the problems and risks that it entailed.
Foundation and management
The word 'foundation' does not mean that we had an endowment to start out with – and funding has been a constant problem every day and year ever since. And getting worse over time.
But it meant flexibility and – being and remaining small – quickly adapting to a changing world.
Being our own and not part of Lund University was another advantage – and a drawback in terms of finding funds. TFF had to build its own reputation from scratch rather than piggyback on that of the university's. It was quite tough but also more rewarding in the long run. Read the rest of this entry »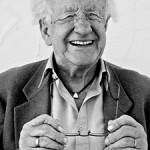 By Johan Galtung
We have been revisited, not only Charleston SC, not only the USA; the whole world by the shocking massacre in the iconic Emanuel Church. It hit this aging Norwegian male deep in the heart; once a young man, sociology professor at Columbia University, NY, as American as any with that passport, deeply involved in the desegregation conflict in Charlottesville, VA. Like millions others now trying to come to grips with this enormity of history moving backward to comprehend, searching for "how could it have been avoided"; any solution anywhere?
Using an old tested method, "what does this remind me of", Anders Behring Breivik, a fellow Norwegian, came up. On 22 July 2011, first a bomb at a government building killing seven, then a massacre of young laborites at an island, killing 69 more. Having researched the case, I see him located in a triangle with his pure, blond and blue-eyed Norway of believers in true Christianity in one corner, threatened by Muslim invasion; the traitors to that society–the Labor government, the laborites in the second, and in the third corner those who stand up, do something against the Muslim menace: Israel, the hard Zionists.
Obsessed, it worked in and on him till the calling comes, only I have understood this, it falls upon me to do the unspeakable, to unleash history from its shackles by forcing people to see the Truth, starting with the enemy in our own camp, not Muslims, the traitors.
The psycho-pathology driving him was not childhood traumas but conflict polarization, Read the rest of this entry »