Posts Tagged 'Sweden's ministry of foreign Affairs'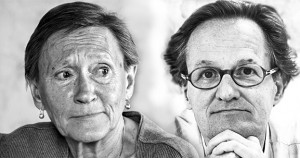 By Christina Spannar & Jan Oberg, TFF founders
Part I
TFF was established on September 12, 1985. We think that it's 30th Anniversary is a fitting occasion to reflect on what has happened in the big world and in our lives with the foundation.
It is also a piece of Lund's research history in general and of peace research and education in particular.
Motivation
The 1980s was a decade of gross changes in Europe, the struggle against nuclear weapons in particular.
Lund University was predominantly about education and single research projects – while TFF could be more of an experimental playground. We wanted to do truly free research and not negotiate with higher levels at, say, the university what to do where, in which countries to work and what to say to the media.
Peace has always been controversial and there were – and remain – enough examples of places that become 'mainstream' and routine – rather than experimental and radically 'alternative.'
What we did not know back in 1985 was that Lund University wanted to get rid of all inter-disciplinary academic endeavours – women, environmental, human rights and peace studies – and closed down the Lund University Peace Research Institute of which Jan had been the director since 1983, in November 1989.
Being a private undertaking
The HQ is the first floor of a two-family house in a villa area of Lund. Visitors, board members etc. have held seminars there, eaten and often stayed with us. Board members were colleagues and personal friends and new board members were recruited from Associates who were also personal friends, like-minded colleagues or mentors one way or the other.
Our children and other friends were often involved in the things TFF did – including printing newsletters in the basement, gathering them, putting them in envelopes and fix address labels.
Goals
The permanent top priority has been to promote the UN Charter norm that 'peace shall be created by peaceful means' (Article 1).
This was promoted through traditional book-based research and later field work – i.e. conflict analyses and mediation and peace plans – in conflict zones, but also through intense public outreach/education such as newsletters, media participation, press releases – and, from 1997, the Internet and then social media.
Secondly, we wanted to integrate theory and practice. While it is good to do basic research in the laboratory, what is peace research really worth if it is never applied to real life's tough situations?
The first five years we did book projects like everybody else in the trade. But in September 1991 TFF went on its first peace mission to former Yugoslavia. It is safe to say that we were among the first to embark on that in-the-field philosophy and practice it – with all the problems and risks that it entailed.
Foundation and management
The word 'foundation' does not mean that we had an endowment to start out with – and funding has been a constant problem every day and year ever since. And getting worse over time.
But it meant flexibility and – being and remaining small – quickly adapting to a changing world.
Being our own and not part of Lund University was another advantage – and a drawback in terms of finding funds. TFF had to build its own reputation from scratch rather than piggyback on that of the university's. It was quite tough but also more rewarding in the long run. Read the rest of this entry »