Archive for the 'Syria' Category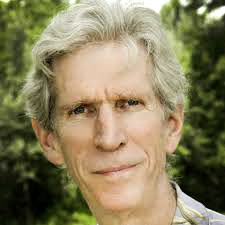 By Gareth Porter
Scrutinizing the Evidence in an Incident Trump Used to Justify Bombing Syria
A closer look at the evidence suggests the official narrative is based on a crudely staged deception.
The United Nations Independent International Commission of Inquiry on Syria issued a report this September that reinforced the official narrative that the Syrian air force dropped a bomb containing nerve gas sarin on the insurgent-controlled town of Khan Sheikhoun, Syria on April 4. That conclusion comes several weeks after the Organization for Prohibition of Chemical Weapons (OPCW) issued a report that supported sarin exposure as the cause of death and injuries.
The reports by the two official international bodies appear to be aimed at closing the book on what happened at Khan Sheikhoun, where at least 83 deaths and 293 injuries occurred. But a months-long investigation by AlterNet into the questions around the attack raise serious questions about whether a sarin bomb was the source of the deaths. Relying on analysis from forensic and weapons experts, as well as a senior intelligence official with decades of experience in assessing bomb damage, the investigation suggests that a conventional weapon dropped by a Syrian plane struck barrels of a pesticide that created deadly phosphine gas that caused symptoms paralleling those of sarin and capable of causing mass casualties.
The evidence gathered in this investigation undercuts the credibility of the Organization for the Prevention of Chemical Weapons (OPCW) laboratory test results that showed exposure to sarin, demonstrating how the organization violated its own protocols and opened the door for tampering. Further, the investigation raises questions about whether Russian and Syrian intelligence knew — or should have known — that the conventional strike on the target in Khan Sheikhoun carried a serious risk of mass casualties.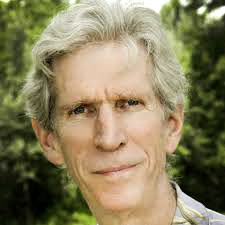 By Gareth Porter
July 27, 2017
Last week a Trump administration official decided to inform the news media that the CIA program to arm and train anti-Assad Syrian forces had been terminated. It was welcome news amid a deepening U.S. military commitment reflecting the intention to remain in the country for years to come. As my recent article in TAC documented, the net result of the program since late 2011 has been to provide arms to al Qaeda terrorists and their jihadist and other extremist allies, which had rapidly come to dominate the military effort against the Assad regime.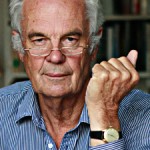 By Jonathan Power
The United Nations is often scapegoated for the falling short of its peacekeeping troops and deployments. Why are they not in Syria or Yemen, Libya or along the Palestinian/Israeli border? Why did the US and the UK make it impossible for the few UN troops present at the onset of the genocide in Rwanda to have their numbers significantly augmented? As a result those few on the ground had no choice but to withdraw when some of their members were killed and their genitals stuffed in their mouths.
All good questions if not easy to answer. In Syria, for example, where exactly would they be deployed?
But a better question is why didn't they go in at the beginning of the civil war when things weren't so complicated and Al Qaeda and ISIS were not around?
Then there is the bad behaviour of UN troops.
In Mali, French peacekeepers were found to have engaged in paedophile activity with local children. In the Congo peacekeepers from the Indian subcontinent have been found to be raping. In Bosnia, Dutch troops washed their hands and pulled back after they felt they couldn't do anything to avert the onset of a pogrom that happened almost before their eyes.
In Somalia, US troops supposedly there under UN command, fled when the going got rough, and then President Bill Clinton blamed the UN for the debacle.
On the other side of the coin are the great unsung victories of the UN troops – in El Salvador where at the end of the civil war the UN held the ring and organised fair elections. In Namibia at the end of the colonial war against South Africa the UN did the same. In Cyprus it averted a Bosnian-type Christian/Muslim war. Read the rest of this entry »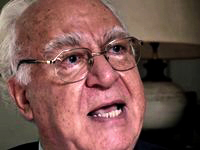 By Farhang Jahanpour
TFF Board member
June 29, 2017
TFF PressInfo # 419
On Monday 26th June, the White House released a statement saying that the United States had "identified potential preparations for another chemical attack by the Assad regime…" It went on to say: "If, however, Mr. Assad conducts another mass murder attack using chemical weapons, he and his military will pay a heavy price."
Nikki Haley, the US ambassador to the United Nations, followed that statement by tweeting, "Any further attacks done to the people of Syria will be blamed on Assad, but also on Russia & Iran who support him killing his own people."
On Tuesday morning, speaking on BBC 4 Today programme, the British Defence Minister Sir Michael Fallon was asked how Britain would respond to another American attack on Syria, and he responded "we will support" future US action in response to the use of chemical weapons in Syria.
With these unsubstantiated statements on Syria, the Trump Administration is dragging the world towards the law of the jungle. As if the situation in the Middle East was not bad enough, these warlike statements have made the situation much worse, and are in fact leading us towards a major confrontation in the Middle East with unimaginable consequences.
Some 14 years ago, in total violation of international law and without any authorization by the Security Council, former US President George W. Bush launched a barbaric attack on Iraq, which destroyed the country, killed and wounded more than a million people, and gave rise to ISIS that has since waged a campaign of terrorism throughout the world.
Far from having learned any lessons from that disastrous mistake, the Trump Administration seems intent on committing a similar mistake on a grander scale. During the campaign, Candidate Trump accused the former US Administration of having created ISIS, not indirectly but deliberately. He spoke about America having spent six trillion dollars on illegal wars in the Middle East and having nothing to show for it. He vowed that he would not be interested in regime change and was intent on resolving international disputes through negotiations and deals.
Whether he has changed his mind or whether the neocons in the Administration and the deep state have infiltrated and dominated his administration makes little difference. The clear fact is that the Trump Administration is acting in a dangerous and arrogant way and is dragging the world towards another catastrophe.
Shortly after coming to power, President Donald Trump and his disgraced National Security Advisor Michael Flynn singled Iran out for condemnation and put her on notice, despite the fact that the Iranian government had spent hundreds of hours in constructive talks not only with the United States, but with all the permanent members of the Security Council plus Germany and had reached a landmark agreement that was then endorsed by the Security Council.
The agreement blocked all the paths to Iran's acquisition of nuclear weapons, even if she ever had any intention of manufacturing them, something that Iran has denied, and years of investigation have not provided a shred of evidence to the contrary.
President Trump chose Saudi Arabia, the home of Wahhabi fundamentalism that has provided the ideological framework for nearly all the militant Sunni terrorist groups from Al Qaeda, to the Taliban, to Boko Haram and finally to ISIS and its various affiliates, which have created mayhem throughout the world, including the 9/11 terrorist attacks in the United States, as the venue for his first foreign visit. While in Riyadh, he bizarrely formed a "coalition against extremism" with Saudi leaders at its head.
However, as Trump made absolutely clear in his speech to the unelected Arab monarchs, the main aim of the coalition was to unite those Sunni potentates against Iran.
In the past few weeks, America has launched a number of attacks on the positions of the forces allied with the Syrian government in their battle against ISIS. On 18th May and 6th June, Read the rest of this entry »
There should be a lower level to the statements by a US Secretary of Defence.
There should be a debunking of the unethical behaviour that repeatedly state that there is only a political solution to Syria and continue to use only violence.
There should be a discussion about international law here.
There should be a discussion of what is morally defensible in this case, even assuming for the sake of argument that President al-Assad is the worst guy on earth.
Why isn't there – after so many years and so much human suffering and destruction.
We need a very different discourse about Syria – ASAP.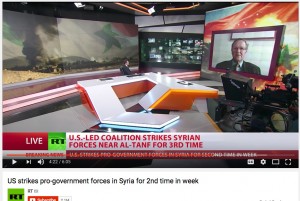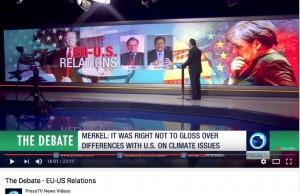 The Debate with Jim Walsh, MIT and Jan Oberg, TFF
Lund, Sweden – May 30, 2017
Last night "The Debate" on PressTV was devoted to the future of European-US relations in the wake of the NATO Summit, President Trump's words and omissions and the – historic – words, in particular, of Chancellor Angela Merkel immediately after.
Undoubtedly, we are at a turning point in these relations in general and for the NATO alliance in particular.
To discuss these issues – past, present and future perspectives – were Jim Walsh, senior research associate at MIT's Security Studies Program, Masschusetts, and Jan Oberg, director of TFF, Lund.
Thanks to PressTV's excellently structured program and interviewer we touched upon a series of aspects and dimensions around which we found both agreements and slight disagreements – all in a sober tone fit for public education and personal reflection.
We hope this debate will stimulate your own thoughts about the future of war, security and peace.
We'd be grateful for your sharing it to media people, students and other academics as well as to decision-makers in the field that you may know.
This is TFF Live on Facebook on the occasion of NATO's Summit in Brussels on May 25, 2017.
We use TFF Live on Facebook because it is handy, personal and interactive and because such live broadcasts have a larger organic spread that texts, images, links and even YouTube videos. And we want to make use of the technological developments as they help TFF reach out to ever more.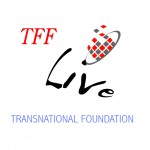 I feel very strongly about the harmful modes of operation of this US$ 900 billion giant element of the global Military-Industrial-Media-Academic Complex (MIMAC) and shall therefore be most grateful if you would spread it. This is the url of it. Thanks!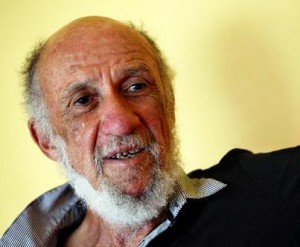 By Richard Falk
In his first overseas trip since moving into the White House, Donald Trump is leaving behind the frustrations, allegations, rumors, and an increasing sense of implosion that seems to be dooming his presidency during its second hundred days.
At the same time, a mixture of curiosity and apprehension awaits this new leader wherever he goes making his visit to the Middle East and Europe momentous occasions for the host governments, wide eyed public, and rapacious media.
We need to remember that in this era of popular autocrats and surging right-wing populists, Trump is a 'hero of our time.'
Even if all had gone smoothly for the new president in his home country, there should be expressions of deep concern about his travel itinerary.
He visits first the two countries with which the United States has 'special relationships' in the Middle East, Saudi Arabia and Israel. What has long made them 'special' are a series of pre-Trump departures from realist and normative foreign policy orientations by successive American presidencies. These departures were motivated by oil geopolitics, arms sales and strategic alliances, hostility to Iran, and a disguised American sweet spot for foreign royalty.
It is has long been obvious that uncritical deference to Israeli priorities has seriously undermined U.S. foreign policy in the Middle East, which would have benefitted much more from policies designed to encourage peace and stability by refraining from regime-changing interventions, massive arms sales, and a diplomacy of respect for the politics of national self-determination.
Most remarkably, the U.S. Government has for decades winked at the billions of support given by Saudi members of the royal family to Wahabism, that is, to promote fundamentalist Islam, throughout the Muslim world. The first words uttered by Trump on his arrival in Riyadh were that it 'an honor' to be visiting.
Then came signed deals adding up to $110 billions in arms sales and the declaration of a common strategic vision, that is, a super-alliance, called an 'Arab NATO' in some circles, a dagger aimed at Iran's heart. Why turn a blind eye toward the Saudi role in fanning the flames of jihadism while ramping up a military threat to relatively passive Iran that reelected Hassan Rouhani as its president, who has consistently championed moderation at home and normalization abroad.
How can we explain this? Read the rest of this entry »
By Sharmine Narwani
Commenting on President Trump's visit and arms deal with Saudi Arabia, proxy wars and an Arab NATO