Posts Tagged 'UN peacekeeping'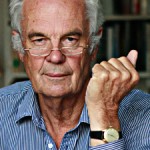 By Jonathan Power
The United Nations is often scapegoated for the falling short of its peacekeeping troops and deployments. Why are they not in Syria or Yemen, Libya or along the Palestinian/Israeli border? Why did the US and the UK make it impossible for the few UN troops present at the onset of the genocide in Rwanda to have their numbers significantly augmented? As a result those few on the ground had no choice but to withdraw when some of their members were killed and their genitals stuffed in their mouths.
All good questions if not easy to answer. In Syria, for example, where exactly would they be deployed?
But a better question is why didn't they go in at the beginning of the civil war when things weren't so complicated and Al Qaeda and ISIS were not around?
Then there is the bad behaviour of UN troops.
In Mali, French peacekeepers were found to have engaged in paedophile activity with local children. In the Congo peacekeepers from the Indian subcontinent have been found to be raping. In Bosnia, Dutch troops washed their hands and pulled back after they felt they couldn't do anything to avert the onset of a pogrom that happened almost before their eyes.
In Somalia, US troops supposedly there under UN command, fled when the going got rough, and then President Bill Clinton blamed the UN for the debacle.
On the other side of the coin are the great unsung victories of the UN troops – in El Salvador where at the end of the civil war the UN held the ring and organised fair elections. In Namibia at the end of the colonial war against South Africa the UN did the same. In Cyprus it averted a Bosnian-type Christian/Muslim war. Read the rest of this entry »