Archive for September, 2016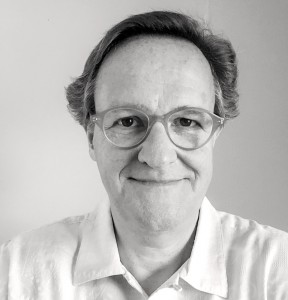 By Jan Oberg
Last night I had the opportunity to discuss nuclear weapons with an experienced, high-ranking security analyst who has been both a military, a scholar, an assistant secretary of defence, presidential adviser, a corporate man and now a think tank member, Lawrence J. Korb.
We were discussing the issues touched upon in this and this article.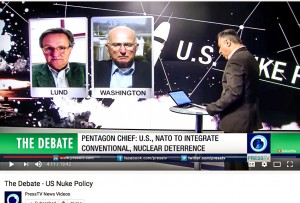 I would assume that the debate – facilitated by Iran's PressTV in an excellent manner – is illustrative of the degree to which the world can be seen from different perspectives and how different we can perceive words such as law, legality, ethics, security, deterrence and peace.
I assume also that the debate illustrates the difference between a systems-embedded interpretation of the world and an independent or free perception, including what can and must be changed and what doesn't have to change to make the world a better place.
Enjoy!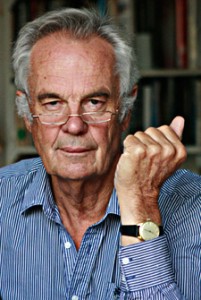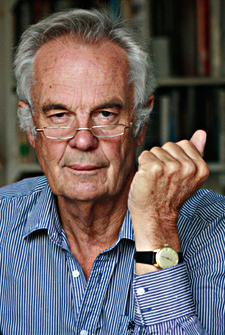 By Jonathan Power
September 27th 2016
The last war in the Western hemisphere came to an end yesterday with the signing of the formal peace treaty between Colombia and the FARC rebels, a conflict that has raged on and off for 50 years.
Fortunately, the cities have been spared overt destruction – it was the army and individuals who were targeted.
In Syria, even though the war has lasted only 5 years, in some cities, such as Aleppo, the bombing and fighting have wrought almost total destruction.
Is the world going to hell in a handbag? If one looks at Colombia the answer is "no". Moreover, Latin America has long been the most peaceful of all continents. Only East Asia rivals it. Africa after decades of civil wars, at one time being the most violent of all the continents, is increasingly peaceful.
If one looks at the Middle East – Syria, Iraq and Yemen the answer is a loud "yes".
So too in South Asia- in Afghanistan and to a certain extent in Pakistan and in Kashmir, divided between India and Pakistan.
This last three years the "yeses" have it. For the first time since the end of the Cold War and the subsequent fast fall in regional conflicts the number of those killed in war has taken a sharp turn up.
In 2010, such had been the rate of fall in conflicts since the end of superpower competition, when mucking and muddling in the Third World was an everyday habit, the number of wars reached a record low.
Since then they have started to Read the rest of this entry »
And why Russia doesn't have to be a threat to the West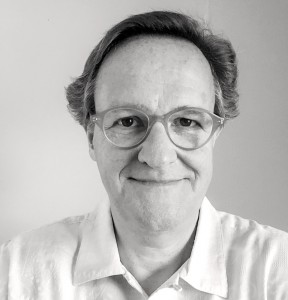 By Jan Oberg
TFF Series "The New Cold War" # 7
If the Ukraine conflict is the centerpiece of the new 2nd Cold War, it is essential to ask: What really happened? What did NATO countries do to cause it? What did Russia do to cause it?
And – if you live in the West, in particular: Did we really have to end in this situation given Russia's significant weakness over 25 years?
This article argues that the superior West could have played its cards differently and it's time for self-critical soul-searching and just a little living yourself into the shoes of the other.
If peace rather than war is your true aim.
There was a beginning and a framework
The Ukraine conflict has a 25-years history. Instead of dissolving NATO, the alliance was expanded. Relieved from there being a Soviet Union and a Warsaw Pact, the alliance went as fast it could to do all it wanted. Remember, a series of WW III scenarios has been written in which that war would start with some uncontrollable event in Yugoslavia. Now it could be chopped up – freely and without risk. Serbia was bombed and Kosovo carved out without a UN mandate whatsoever (1999).
How did they think about that in the Kremlin at the time, one must wonder?
Clinton literally did not give a damn about all the promises made to Soviet leader Gorbachev by US leaders such as Bush, James Baker and German leaders including Hans-Dietrich Genscher. (Yes, they were not written down but confirmed by those involved and present).
He began the expansion of NATO in 1994 – in Georgia (see what I refer to elsewhere in this series). All around a Russia on its knees Americans were placed in the offices of prime ministers, defence and foreign ministers – I saw it myself in former Yugoslavia – and met CIA people in Croatia disguised as humanitarian workers. And had a long conversation with the representative of the US in Tblisi in 1994. Historical moment!
The bad Christians, the Orthodox, were the Serbs and Russians and Greeks – all should be antagonized and the good guys in Yugoslavia were those who had been on the fascist side in WWII – the leaderships in Croatia, Muslims in Bosnia and the Kosovo Albanians. The Serb minority that had lived 400 years as a minority in the Croatian republic were, in the common Western discourse, invaders masterminded by strongman Slobodan Milosevic – whom Clinton without hesitation called the new 'Hitler of Europe'.
Ukraine was – and remains – what its name says: the border areas (like Krajina in Croatia). This is where NATO can establish itself as little as Chruschev could get away with deploying nukes in Cuba – considerably further away from the US, but anyhow.
Imagine – with a little bit of empathy (not necessarily sympathy) how Washington would react if today Putin's Russia was 12 times stronger militarily than the alliance-free US (NATO dissolved 25 years ago) and tried with his alliance of 27 other members to make Canada or Mexico the 29th member. Perhaps most people in the US and Europe would have some sympathy for the negative reaction of Washington. Rand remember, Trump wants to build a wall to Mexico…
The main reason, it is stated again and again, in the Western press, NATO and other political circles is: Ukraine and Crimea. The lie about Putin's aggression on Ukraine is told so many times that it is becoming the truth. Just see these two recent articles by Newsweek as two of hundreds of articles.
Here's the chosen story in politics and media alike
The narrative is simplified beyond recognition and goes like this:
Putin (there is always just one top guy in Western eyes and it is one leader at the top like Milosevic, Mohamed Farah Aideed, Saddam Hussein, Moammar Khaddafi, al-Assad) is a bad guy and you know that because out of the blue his suddenly annexed Crimea. By that he changes the borders of Europe and then he gets his disguised soldiers into Eastern Ukraine – a Ukraine that we, in contrast to Bush Senior, care very very much about today.
We care so much about it that Read the rest of this entry »
By Jan Oberg
– speaking out on PressTV on September 24, 2016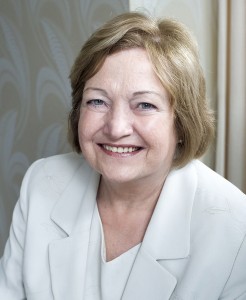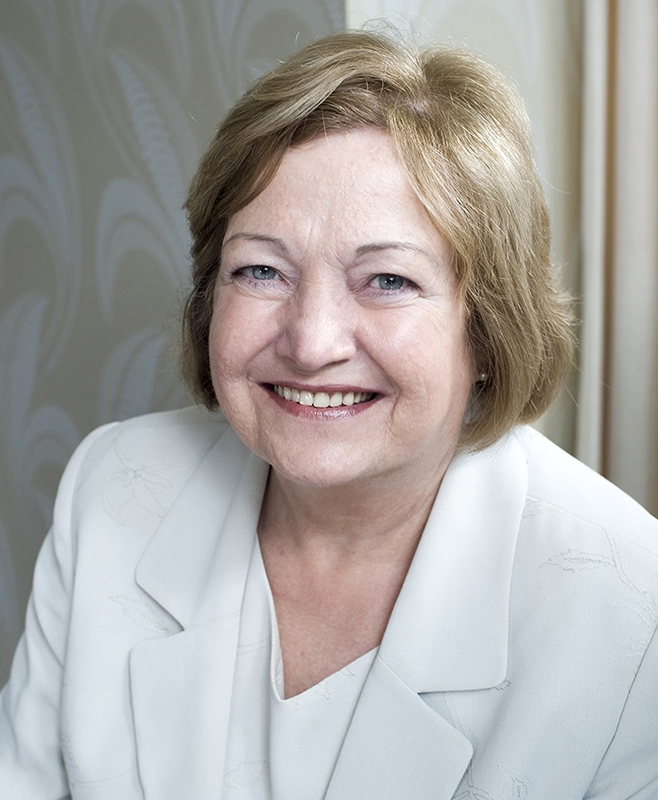 By Maired Maguire
"War is illegal and immoral, it has to end and it can be ended.'
Speech at the international meeting "Thirst For Peace", Assisi September 18-20, 2016. Promoted by Community of Sant Egidio and Diocese of Assisi and Franciso Families.
Dear Friends,
I am happy to be here at this International Meeting and I would like to thank our hosts, for their invitation to attend. I have always been inspired by the lives of St. Francis and St. Clare, whom I believe are Icons of Christian Gospel Peace and Nonviolence.
Francis the man of action, steeped in empathy and love for all, and Clare a woman of prayer, whose love of God led her into the depth of mysticism and peace.
Francis and Clare lived in a time of violence and war, yet they choose to live the nonkilling/nonviolence of Jesus. Francis as a youth fighting in his local military, knew well how to wield a sword, yet he choose to follow the command of Jesus to Peter, when he told him to put up his sword and healed the Soldier's ear.
He left the military to live in poverty and service, and together with Clare, and his followers refused to take up arms. Francis and Clare, in the midst of much feudal violence, choose to follow the Christian nonviolence manifesto 'the Sermon on the Mount'.
For many people in Europe and the world, challenged by growing violence and injustice, the lives of these two great 13th century Saints gives us hope and inspiration.
Pope Francis, following in the steps of St. Francis, gives us all hope as he challenges us to work for the abolition of the death penalty, ending poverty, the arms race, nuclear weapons, and environmental destruction, etc.,
However, I believe we need a clear renunciation of the 'just war' theory (a phoney piece of morality in the words of the late Fr. John L. McKenzie) and I add my voice to those appealing to Pope Francis for an Encyclical on Peace and Nonviolence, calling Christians to rejection militarism and war and to follow a Peace theology in keeping with the teachings of the Nonviolent Jesus.
This would give great Spiritual leadership not only to Europe but to Humanity.
I believe Europe today Read the rest of this entry »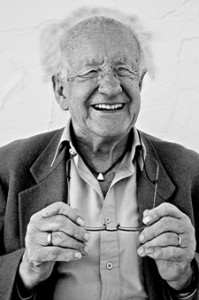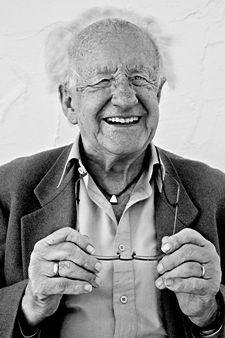 By Johan Galtung
Journalists, physicians and mediators have one thing in common: they are expected to ask questions. Having worked as a journalist for some time for the Norwegian Broadcasting Corporation, having a medical family background, and having worked nearly 60 years as a mediator, my obvious conclusion has been for journalists to ask the kind of questions mediators ask, like:
• What does the Middle East look like where you would like to live?
• What is the situation right now?
• Was there a good time, what went wrong, what could have been done?
• What is the worst that happened, and the worst that could happen?
Journalists should not mediate – they are not trained for that. But they could make the world more ready for mediation, also by readers-listeners-viewers.
People will answer, and give interesting answers.
Of decision-makers journalists could also ask questions like:…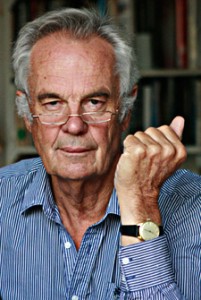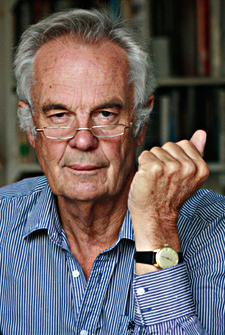 By Jonathan Power
September 20th 2016
The two American presidential candidates give the impression of being rather hostile towards China. This is counterproductive.
"The US should not adopt confrontation as a strategy of choice. In China, the US would encounter an adversary skilled over the centuries in using prolonged conflict as a strategy and whose doctrine emphasizes the psychological exhaustion of the opponent. In an actual conflict both sides possess the capabilities and ingenuity to inflict catastrophic damage on each other. By the time any such hypothetical conflagration drew to a close, all participants would be left exhausted and debilitated. They would then be obliged to face anew the very task that confronts them today: the construction of an international order in which both counties are significant components".
Henry Kissinger who wrote this four years' ago, was the architect, along with his boss, President Richard Nixon, of the US's rapprochement with China which led to Communist China taking up its seat on the Security Council and to full diplomatic recognition.
But these days China has begun to feel the old Soviet paranoia that it is being not only contained but encircled. The US of President Barack Obama has been giving it a hard time. The dispute over the ownership of the islands in the East and South China Seas is profoundly threatening for most members of China's governing elite. Indeed they are right to feel partially encircled.
China has no friends to the east and to the south, except North Korea. To the west it has Read the rest of this entry »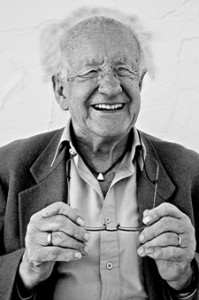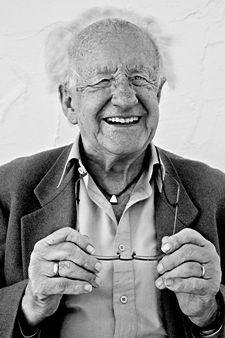 By Johan Galtung
Immanuel Wallerstein is unique. Nobody else has presented such a coherent theory of what he calls the modern world-system, from "the long 16th century" up till today; essentially capitalist. There are ups and downs during those four centuries. He is very much at home in the economic Kondratiev cycles–A for up, B for down, but not that much down–and in the political-military hegemonic cycles of the would-be hegemons in the same period.
Read Immanuel Wallerstein and become wiser.
He warns against the Global Right "Lampedusa tactic" of "changing things so that they remain the same". And insists on Liberty, Equality and Fraternity for the Global Left–but sees the French Revolution more as normalizing change than as people's sovereignty. Like faith in the middle classes: they are actually helping the Global Right, when in minority they are enlarged by the majority working classes, when in majority they neglect the working class minority left behind.
Right now Wallerstein sees capitalism in crisis with no remedy – of which I am not so sure – and the US hegemony also in a crisis with no remedy – a view I share – as the fall of an empire with local elites killing for them; now they have to do most of the killing themselves.
The Global Right, in power for a long time, is now faltering. Time for the Global Left?
Or, does Zizek's brilliant formula "the left never misses a chance to miss a chance" apply?
Wallerstein offers six Global Left proposals: Read the rest of this entry »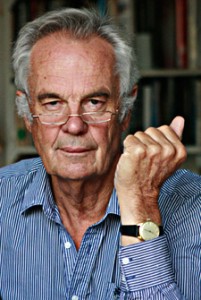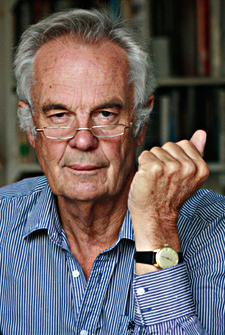 September 13th 2016.
By Jonathan Power
Russia announced last week that it has decided to go where angels fear to tread – into the whirlpool of negotiations between Palestine and Israel. Long a preserve of the Americans and the French, the attempt to bring peace between the two and to make a final settlement on boundaries has frustrated them for decades.
Can Russia do better?
Russia comes on the scene at a time when the script is perhaps about to be re-written in a radical way. After decades of negotiating around the premise that the only solution was a two-state arrangement with an independent Jewish state and an independent Palestinian state existing cheek by jowl, opinion in Palestine is shifting.
The talk now, especially among younger people like the businessman Tareq Abbas, the son of the President of Palestine, Mahmoud Abbas, is quite different than their parents. They are saying Palestinians should give up pursuing what the Israelis will never concede and should stop the endless, unproductive effort, to negotiate a two-state solution.
Instead, they should accept that Israel has the whip hand over both Israel and Palestine, in both the parts it occupies and the parts it allows the Palestinians themselves to govern, the rest of the West Bank and Gaza.
So the focus of the negotiations should be changed to concentrate on demanding civil rights within Israel – a Greater Israel containing Read the rest of this entry »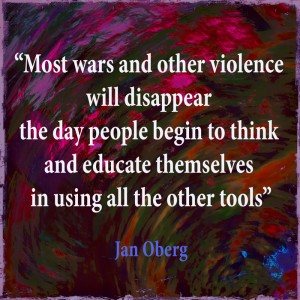 By Jan Oberg
It's 31 years today – September 12 – that Christina Spännar and I founded TFF and gathered experts and friends from many walks of life and world corners and set out to make a difference.
1985 were in the midst of European peace and anti-nuclear activities and a moment of history when one could begin to feel the Soviet Union and the Warsaw Pact cracking, fragmenting and giving way to something new.
Whatever survives this long under very very difficult circumstances of independence and freedom in our world must have some qualities.
During these more than three decades, we've been witnesses to world history in international affairs such as the end of the first Cold War with the fall of the Soviet Union and the Warsaw Pact, the dissolution of Yugoslavia, the genocide in Burundi and Rwanda, NATOs expansion as well as 9/11, the War On Terror and – sadly – all the failed wars in Afghanistan, Iraq, Libya and Syria to just mention a few.
But we have also seen the world order change, the trend towards a multipolar world, the betterment after the end of formal colonialism, people living longer and better, the rise of non-Western powers, the good sides of globalisation and modern communication technology etc.
We've done research – everything we do is research-based – public education, academic courses, mediation in major conflicts such as Kosovo and a lot of outreach: Social media, videos, media commentaries etc. And we still remember how we sent out newsletter that we had typed on thin stencils and manifolded on a stencil printer, the pages sorted and put into envelopes with address labels. The kids in our street helped us and got some good food (or child labour!) and we could do 1100 in one day in the basement and bring them to the post office the next. Then came the fax machine…
Those were the days.
Today about 10.000 people all over the world get TFF PressInfo several times a month; while it does take a couple of hours to edit and format, they go out in one batch within a couple of minutes at the click of a button. And we are later told who and how many have opened them or clicked on their links!
TFF was among the first academic institutions to actively use the Internet, Read the rest of this entry »