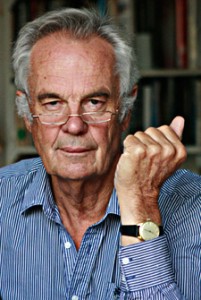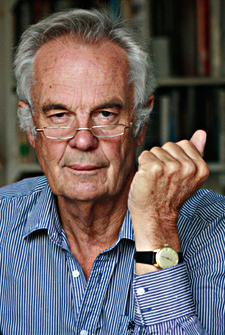 By Jonathan Power
March 7th 2017.
The state of being vigorously anti the Russian president, Vladimir Putin, is becoming out of control. It is in danger of becoming pathological and self-destructive. What does the West gain in the long run if it sees nothing ahead but being anti-Russia?
The West is in danger of having embarked on a journey to nowhere. Russia is not going to change significantly in the near future. The very close Putin/ Dimitri Medvedev team are going to remain in the saddle for a long time.
We are not yet in a second Cold War. Those who say we are don't know their history.
The Cold War was years of military confrontation, not least with nuclear arms. It was a competition for influence that stretched right around the globe and it was done with guns. There was the Cuban missile crisis when nuclear weapons were nearly used.
If Putin is here to stay we have to deal with him in a courteous and constructive way. Russia is not a serious military threat. President Donald Trump's proposal for an increase in US defence spending is larger than the whole of the Russian defence budget.*
Neither is Russian ideology. When the Soviet Union was communist there was a purpose behind Moscow's overseas policies – it was to spread the type of government of the supposedly Marxist-Leninist workers' state. No longer.
Today the militant anti-Putinists – I would include in this group Barack Obama, most of the big media in much of the Western world and most, but by no means all, EU leaders – believe they are defending the US-led "liberal democratic order". They believe that Russia is intent on undermining it. In their eyes it is democracy against authoritarianism.
But it is not. Read the rest of this entry »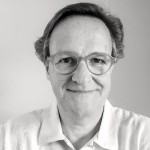 By Jan Oberg
Three perspectives on the Syrian conflict formation
The Syrian conflict formation is hugely more complicated than we've been told by Western politicians (all mainstream in spite of democratic features) and mainstream/dependent media.
To some there are only internal aspects and it's called a civil war only. That's a necessary but not sufficient aspect.
The same goes for the only regional perspective focusing on e.g. the Israel-Palestine conflict, Iran's, Saudi-Arabia's, Turkey's roles and policies.
To others, everything can be explained from the point of view of Western interventionism/imperialism. That's also a necessary but not sufficient aspect.
To understand anything of the Syrian conflict formation – and there are very many layers, dimensions and participants over the last 100 years – we need all three basic approaches.
But given that Westerners are likely to have been informed by Western media and politicians they are likely to grossly underestimate the third, the Western-global dimension.
And that narrative is likely to be politically correct, to underestimate the nasty sides of the West the last good 100 years in the region and present the West as basically good guys interested in peace, democracy and freedom.
This bias has been reinforced by what is probably the most massive marketing/public relation effort in any modern war – in the style of the fake news story about Saddam's soldiers throwing out babies from their incubators in Kuwait City. In order words, pure invention/lies/planted stories/rumours and PSYOPs – psychological operations selling unverifiable stories to influence our hearts and mind in a single policy-promoting direction.
The US/CIA involvement in Syria over the last 68 years is well-documented and easy to access – but never pointed out by the intellectually lazy who think it is enough to just point out that everything is the fault of the "dictator" and his "regime".
The US worked on deliberately de-stabilising Syria years before 2011 (as documented by WikiLeaks and others) when the peaceful demonstrations took place. The Western military support to RIOTs (Rebels, Insurgents, Opposition and Terrorists – most of the latter) was stepped up and while many point out that the US under Obama didn't "do anything", it can be argued that NATO countries acted in a variety of ways, too many and wrong-headed ways – none of them serving a politically negotiated solution, peace or democracy in Syria.
The agenda was foreign interference, promoted military foreign presence (aggression) in international law terms and regime change. One more regimes change, that is, after the earlier completely failed ones in Iraq and Libya.
A series of Western NGOs – no longer Non but NEAR-Governmental Organisations – were part and parcel of the policy, increasingly involved and funded by the Western/NATO/Turkish-Saudi-Gulf-Israeli strategy of de-stabilization – such as US-based Avaaz and French foreign ministry manufactured media outfits such as the Syrian Media Incubator Aleppo Media Centre, the SMART News Agency, the media work of the White Helmets which did humanitarian work only among RIOT fighters and relatives (and stole the name of Syrian Civilian Defence from Syria's own organisation with that name from 1953).
They came in on the civilian media narrative-creating side. And there are others. Since the days of Yugoslavia, think tanks, human rights and humanitarian organisations have been drawn in – and accepted – to serve specific political interventionist agendas in spite of calling themselves independent, not-for-profit etc. This co-optations spells, potentially, the end of civil society as well as of the open and critical debate about governments' policies.
All of this continued and was stepped up also after it had become clear that the legitimate, peaceful, democratic, anti-govenment opposition in Syria had been completely sidelined and/or overtaken by Syrian militants and foreigners with guns in their hands.
The West did not get cold feet, it stepped up it regime-change policies in all kinds of ways, regrettably also by massive NGO-investments in proxi- and other pro-war campaigns.
No one thought of the consequences for the huge majority of the innocent Syrian people who had never touched a gun, or thought of doing so.
And two more perspectives: Don't focus on the violence and the evil guy only – it's war-promoting
No one seems to even have asked the question Read the rest of this entry »
And why Russia doesn't have to be a threat to the West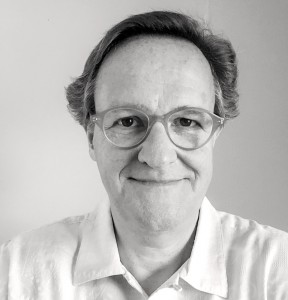 By Jan Oberg
TFF Series "The New Cold War" # 7
If the Ukraine conflict is the centerpiece of the new 2nd Cold War, it is essential to ask: What really happened? What did NATO countries do to cause it? What did Russia do to cause it?
And – if you live in the West, in particular: Did we really have to end in this situation given Russia's significant weakness over 25 years?
This article argues that the superior West could have played its cards differently and it's time for self-critical soul-searching and just a little living yourself into the shoes of the other.
If peace rather than war is your true aim.
There was a beginning and a framework
The Ukraine conflict has a 25-years history. Instead of dissolving NATO, the alliance was expanded. Relieved from there being a Soviet Union and a Warsaw Pact, the alliance went as fast it could to do all it wanted. Remember, a series of WW III scenarios has been written in which that war would start with some uncontrollable event in Yugoslavia. Now it could be chopped up – freely and without risk. Serbia was bombed and Kosovo carved out without a UN mandate whatsoever (1999).
How did they think about that in the Kremlin at the time, one must wonder?
Clinton literally did not give a damn about all the promises made to Soviet leader Gorbachev by US leaders such as Bush, James Baker and German leaders including Hans-Dietrich Genscher. (Yes, they were not written down but confirmed by those involved and present).
He began the expansion of NATO in 1994 – in Georgia (see what I refer to elsewhere in this series). All around a Russia on its knees Americans were placed in the offices of prime ministers, defence and foreign ministers – I saw it myself in former Yugoslavia – and met CIA people in Croatia disguised as humanitarian workers. And had a long conversation with the representative of the US in Tblisi in 1994. Historical moment!
The bad Christians, the Orthodox, were the Serbs and Russians and Greeks – all should be antagonized and the good guys in Yugoslavia were those who had been on the fascist side in WWII – the leaderships in Croatia, Muslims in Bosnia and the Kosovo Albanians. The Serb minority that had lived 400 years as a minority in the Croatian republic were, in the common Western discourse, invaders masterminded by strongman Slobodan Milosevic – whom Clinton without hesitation called the new 'Hitler of Europe'.
Ukraine was – and remains – what its name says: the border areas (like Krajina in Croatia). This is where NATO can establish itself as little as Chruschev could get away with deploying nukes in Cuba – considerably further away from the US, but anyhow.
Imagine – with a little bit of empathy (not necessarily sympathy) how Washington would react if today Putin's Russia was 12 times stronger militarily than the alliance-free US (NATO dissolved 25 years ago) and tried with his alliance of 27 other members to make Canada or Mexico the 29th member. Perhaps most people in the US and Europe would have some sympathy for the negative reaction of Washington. Rand remember, Trump wants to build a wall to Mexico…
The main reason, it is stated again and again, in the Western press, NATO and other political circles is: Ukraine and Crimea. The lie about Putin's aggression on Ukraine is told so many times that it is becoming the truth. Just see these two recent articles by Newsweek as two of hundreds of articles.
Here's the chosen story in politics and media alike
The narrative is simplified beyond recognition and goes like this:
Putin (there is always just one top guy in Western eyes and it is one leader at the top like Milosevic, Mohamed Farah Aideed, Saddam Hussein, Moammar Khaddafi, al-Assad) is a bad guy and you know that because out of the blue his suddenly annexed Crimea. By that he changes the borders of Europe and then he gets his disguised soldiers into Eastern Ukraine – a Ukraine that we, in contrast to Bush Senior, care very very much about today.
We care so much about it that Read the rest of this entry »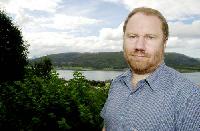 By Majken Jul Sørensen & Jørgen Johansen
This article is a short version of a text which was first published with the title "Nonviolent Conflict Escalation" in Conflict Resolution Quarterly, 2016. DOI: 10.1002/crq.21173. In this longer article you can find references to all our sources.
"We have mapped all the conflicts in the world" a senior researcher at PRIO (Peace Research Institute Oslo) told one of the authors at a seminar a couple of weeks ago. If that was true, it would be pretty impressive.
Each of the seven billion people living on earth at the moment are likely to have a considerably number of conflicts every year with their partners, neighbours, friends and family members.
However, the large majority of these conflicts are dealt with in a peaceful and creative manner. Although they can feel burdensome in the heat of the moment, many of them are a way for people to grow as persons and learn more about themselves and each other.
But of course, it was not all these conflicts the senior researcher at the seminar had in mind. She was talking about the UCDP/PRIO Armed Conflict Dataset which includes violent conflicts involving at least one state. However, her statement is symptomatic for an attitude which seems to be widespread within mainstream peace and conflict studies: because they so often focus on violent and destructive conflicts, their language gets "contaminated".
Thus there is a strong tendency to associate conflict with violence and something undesirable which should be avoided and de-escalated. Just as important, this perception of conflict also ignores all the large-scale societal conflicts fought along nonviolent lines.
In this text we examine some of the ways that nonviolent stakeholders have deliberately and persistently escalated conflicts, and show how such escalations have been fundamental for them to achieve their goals. These actors have created visibility for hardly recognised injustices and highlighted issues that have endured in the shadows of history.
This approach is the opposite of preventing conflicts; rather, it aims to escalate them in order to create change. It counters both the association of conflict with violence and contributes to a deeper understanding of nonviolent resistance. Read the rest of this entry »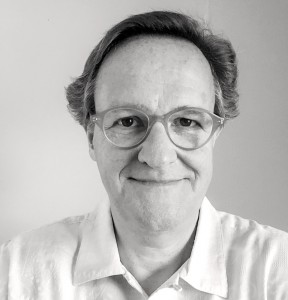 By Jan Oberg
Published on July 8, 2016, the day of the NATO Summit in Warsaw. It's the 5th in the TFF Series "The New Cold War"
Russia and NATO have offensive capacities and MIMACs (Military-Industrial-Media-Academic Complex) but NATO's is a much larger potential threat to Russia than the other way around
Why does an alliance with such an overwhelming superiority shout and scream and see ghosts on the horizon when, in reality, there are none?
Why does it seem to be intellectually unable to see things from the side of its opponent? Is the show of strength in reality a sign of weakness?
*
A threat consists of two main things: An intention to do something negative to you + a capability to actually carry it through – thus I + C.
Whenever NATO S-G Stoltenberg – a person who has gone through a serious personality change – speaks, he says nice things like: NATO does not seek confrontation and none of its moves are directed at Russia. NATO countries just have to protect themselves against Russia which they see as a threat.
Typically the talk is about an actor, a country, a leader – not about issues or trends that challenge the Alliance and certainly not that its own war adventures have weakened it in moral and legitimacy terms.
On their own side, NATO leaders buy none of – similar – Russian peace rhetorics. If you ask them why, they would say: Because as long as the Russians have offensive capabilities, there is also a risk that good/defensive official motives may – within weeks – be turned into an offensive, aggressive stance and we will be attacked. Can't trust them!
But NATO itself excels in offensive projects, plans and capabilities – such as forward positioning, bases, long-range bomber and fighter planes, Ballistic Missile Defense and nuclear weapons – nuclear weapons are by definition never defensive because of their unlimited destructive capacity and because they can, by definition, not be used on one's own territory.
To put it crudely: If you have no aggressive intentions directed at anyone – then scrap your offensive capabilities including long-range, particularly destructive and nuclear weapons and preserve only what can be used for defense – i.e. if you are attacked.
Why should you scrap the offensive elements? Because, no matter what you say about your intentions, the other side will see you as potential aggressive because you offensive weapons can reach them: If you don't plan to come to our territory, then why do you have systems that can reach our territory and create unspeakable destruction on our people and culture??
Upholding offensive arsenals is a clear indicator of the possibility that officially stated defensive intentions can change to the opposite – how should NATO otherwise feel threatened by today's Russia?
The eternal but non-credible threat needed by MIMAC
There are good-hearted people who believe that countries have competent experts who along a series of indicators measure and judge which security challenge are waiting in the future – and a series analyses of the threat towards their country on this or that time horizon.
The probability of each threat is also evaluated – to help politicians with limited budgets to allocate money to guard against some 'realistic' but not all possible/thinkable threats.
The – again very good-hearted – people believe that politicians and the industry then decide about the appropriate national defence, the necessary minimum of what we call a (military) defence policy and other measures to meet the challenges.
Unfortunately, as has been known since the last 50 years – except to politicians and the media – this description of security politics has nothing to do with reality.
Here is how it works, instead. Read the rest of this entry »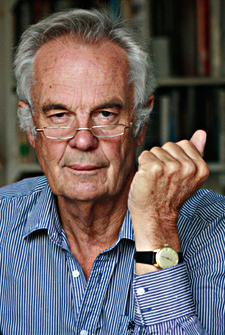 By Jonathan Power
June 28th 2016.
NATO has just announced a plan to send troops to the alliance's eastern flank, close to the Russian border. NATO says it is attempting to deter potential Russian aggression.
The UK, the US, Canada and Germany will lead four battle groups to be based in Poland and the Baltic states. Diplomats say the troops will be a deterrent to Russian aggression by acting as a "tripwire" that would trigger a full response from the alliance if necessary
On Sunday the foreign minister of Germany, Frank-Walter Steinmeier, condemned Western "sabre-rattling and war cries". He said, "Anyone who believes the symbolic tank parades on the Alliance's eastern border will increase security is wrong".
Apart from the appalling fact that the West is contemplating all out war against Russia there is the plain fact that it has expanded NATO in contravention of the solemn understandings given the Soviet Union at the end of the Cold War.
The deal was straightforward: The Soviet Union would agree to the reunification of East and West Germany and accept that East Germany would become part of NATO in return for a non-expansion promise.
It is the breaking of this promise that, more than any other one thing, has fuelled Read the rest of this entry »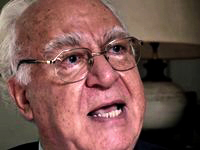 By Farhang Jahanpour
The first article in a TFF Series on The New Cold War
There are many ominous signs that dark clouds are gathering over international relations, from the South China Sea, Taiwan, Vietnam, Japan and South Korea to the Middle East, and to Ukraine and the Baltics. We are entering a new and perhaps a more ominous Cold War.
This is something that will affect all our lives and will plunge us into a new era of East-West confrontation that none of us wants and that all of us should try hard to prevent.
Many young people were born after the end of the Cold War or were too young to remember its horrors, and how the world was on a knife's edge about a possible global confrontation between the two superpowers with thousands of nuclear weapons whose use could have ended human civilization. We, who remember those days, should make sure that we do not see a repetition of that dark period in human history.
Yet, sadly, a Cold War mentality is once again creeping back into political discourse.
The Second World War that killed more than 60 million people and devastated many countries had hardly ended when new hostilities emerged. The dropping of the atomic bombs on Hiroshima and Nagasaki was not so much the final act in the Second World War as the opening shot in the Cold War. Contrary to the stated justifications for the dropping of the bombs as a means of forcing Japan to surrender, it is now clear that Japan was ready to surrender before the use of those awful weapons.
Many historians believe that the real reason for the use of nuclear weapons was to prevent Japan falling into the hands of the Soviet Union, as the Red Army was poised to take on Japan's remaining army in Manchuria, thus forcing Japan to surrender to Russia. Furthermore, it was a clear signal of the West's possession of the new devastating weapons.
For instance, the scientist Leo Szilard who met with US Secretary of State James F. Byrnes in May 1945, reported later: "Byrnes did not argue that it was necessary to use the bomb against the cities of Japan in order to win the war … Mr. Byrnes' view was that our possessing and demonstrating the bomb would make Russia more manageable." (1)
Therefore, far from wanting to save lives, the use of nuclear weapons was to demonstrate America's overwhelming military might, and to issue a warning to Russia.
The war had hardly ended when in a speech in the British House of Commons on 16 August 1945 Winston Churchill referred to "the iron curtain which at the moment divides Europe in twain."
It was in view of those ominous events that mankind decided to create international organizations that would "save succeeding generations from the scourge of war, which twice in our lifetime has brought untold sorrow to mankind." The Charter of the United Nations aimed Read the rest of this entry »
By Jan Oberg
Today, May 9, the citizens and government of Russia commemorate V-Day – that it is 70 years ago they won over Nazi Germany. The price they paid were 20-26 million human beings of which 9 million soldiers. – in other European countries the victory has been celebrated this past week. The total casualties of the Second World War was at least 60 million, depending on how you count.
People and governments care about our own history and sacrifices. The implicit message of course is: Pay respect to those who sacrificed their lives and may it never ever happen again. And the world knows everything about the Holocaust/Shoah that cost the lives of 6 million Jews.
However, the world knows much less about the huge concentration camp in Jasenovac, Croatia, where at least 100.000 Serbs, Jews and Romas was exterminated. Serb suffering didn't fit the Western narrative during the Yugoslav dissolution wars in which Crotia was only a historically innocent victim and Serbs the cause of it all.
The almost incomprehensible suffering of the Russian and other peoples in the Soviet Union also doesn't fit the present Western narrative about Ukraine and the new Cold War-like period we are in Read the rest of this entry »
By Jan Oberg
Lund, Sweden, March 13, 2015
If the parties continue this way, there will be no peace in Ukraine but probably war in Europe. With a little out-of-the-box thinking, we could move in a safer direction.
You've heard everybody involved in the Ukraine conflict solemnly declare that there is no military solution.
And what do they all do? Right, they militarise the situation further, use bellicose language, speak bad about each other, take provocative steps, use propaganda and flex their military muscles. It's thoughtprovokingly thoughtless.
These men – sorry, but the are all men – who are competent in war and other violence run our world. They are conflict and peace illiterates embedded with MIMACs – Military-Industrial-Media-Academic Complexes – which exist in both Russia, EU, NATO and the U.S.
It's not about evil – they are probably all good spouses, nice to their children or grandchildren and enjoy literature, painting or music in their few hours of leisure. But the system they operate inside is as evil as it is dangerous for us all, for the world's future.
Their problem – and thus your and my problem – is that they just don't have a clue about peace-making. No education, institutions or advisers in civilian conflict-management.
And since they lack that they fall back on the convenient but proven illusion that peace will come if we just force "the other" to back down.
And since there is no lack of (tax payers') money to fund weapons (only to fund social and cultural development) and these weapons are on the government shelves that's what they use – instead of their intelligence and empathy. 
Far fetched?
If you think so, take a look at these facts: Read the rest of this entry »
By Jan Oberg
Let's be cautiously optimistic; the meeting did not break down and a ceasefire document was signed. But that is a minimum in this extremely tense situation. One would have hoped for more than what seems to be a revision of the first Minsk agreement.
What are the next steps for this ceasefire agreement to lead to a peace plan, the two things being vitally different?
First, what no one talks about, it seems: A rather large UN peace-keeping and peace-making force with a unit of some 8.000-10.000 robust military from countries completely neutral to this conflict. The classical three legs: military, civil police and civil affairs, perhaps 20.000 in all.
Why the military component? Because the OSCE can monitor and report but it cannot enforce. And because the parties don't trust each other. And why should this agreement be more durable than the first without it?
If on the 16th of February some shots are again fired by a madman on either side, hell will break lose and accusations fly. And if this agreement doesn't hold either, we are close to a large-scale war and the U.S. will pour in its weapons (if not before).
What is needed is something like Read the rest of this entry »