Posts Tagged 'Mutually Assured Destruction'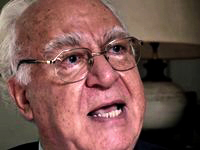 By Farhang Jahanpour
The first article in a TFF Series on The New Cold War
There are many ominous signs that dark clouds are gathering over international relations, from the South China Sea, Taiwan, Vietnam, Japan and South Korea to the Middle East, and to Ukraine and the Baltics. We are entering a new and perhaps a more ominous Cold War.
This is something that will affect all our lives and will plunge us into a new era of East-West confrontation that none of us wants and that all of us should try hard to prevent.
Many young people were born after the end of the Cold War or were too young to remember its horrors, and how the world was on a knife's edge about a possible global confrontation between the two superpowers with thousands of nuclear weapons whose use could have ended human civilization. We, who remember those days, should make sure that we do not see a repetition of that dark period in human history.
Yet, sadly, a Cold War mentality is once again creeping back into political discourse.
The Second World War that killed more than 60 million people and devastated many countries had hardly ended when new hostilities emerged. The dropping of the atomic bombs on Hiroshima and Nagasaki was not so much the final act in the Second World War as the opening shot in the Cold War. Contrary to the stated justifications for the dropping of the bombs as a means of forcing Japan to surrender, it is now clear that Japan was ready to surrender before the use of those awful weapons.
Many historians believe that the real reason for the use of nuclear weapons was to prevent Japan falling into the hands of the Soviet Union, as the Red Army was poised to take on Japan's remaining army in Manchuria, thus forcing Japan to surrender to Russia. Furthermore, it was a clear signal of the West's possession of the new devastating weapons.
For instance, the scientist Leo Szilard who met with US Secretary of State James F. Byrnes in May 1945, reported later: "Byrnes did not argue that it was necessary to use the bomb against the cities of Japan in order to win the war … Mr. Byrnes' view was that our possessing and demonstrating the bomb would make Russia more manageable." (1)
Therefore, far from wanting to save lives, the use of nuclear weapons was to demonstrate America's overwhelming military might, and to issue a warning to Russia.
The war had hardly ended when in a speech in the British House of Commons on 16 August 1945 Winston Churchill referred to "the iron curtain which at the moment divides Europe in twain."
It was in view of those ominous events that mankind decided to create international organizations that would "save succeeding generations from the scourge of war, which twice in our lifetime has brought untold sorrow to mankind." The Charter of the United Nations aimed Read the rest of this entry »