By Jan Oberg and David Swanson
Commenting on Iran's international PressTV on the inauguration of Donald Trump and the legacy of Barrack Obama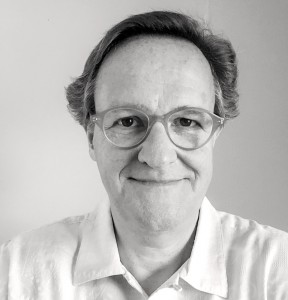 By Jan Oberg
Published on July 8, 2016, the day of the NATO Summit in Warsaw. It's the 5th in the TFF Series "The New Cold War"
Russia and NATO have offensive capacities and MIMACs (Military-Industrial-Media-Academic Complex) but NATO's is a much larger potential threat to Russia than the other way around
Why does an alliance with such an overwhelming superiority shout and scream and see ghosts on the horizon when, in reality, there are none?
Why does it seem to be intellectually unable to see things from the side of its opponent? Is the show of strength in reality a sign of weakness?
*
A threat consists of two main things: An intention to do something negative to you + a capability to actually carry it through – thus I + C.
Whenever NATO S-G Stoltenberg – a person who has gone through a serious personality change – speaks, he says nice things like: NATO does not seek confrontation and none of its moves are directed at Russia. NATO countries just have to protect themselves against Russia which they see as a threat.
Typically the talk is about an actor, a country, a leader – not about issues or trends that challenge the Alliance and certainly not that its own war adventures have weakened it in moral and legitimacy terms.
On their own side, NATO leaders buy none of – similar – Russian peace rhetorics. If you ask them why, they would say: Because as long as the Russians have offensive capabilities, there is also a risk that good/defensive official motives may – within weeks – be turned into an offensive, aggressive stance and we will be attacked. Can't trust them!
But NATO itself excels in offensive projects, plans and capabilities – such as forward positioning, bases, long-range bomber and fighter planes, Ballistic Missile Defense and nuclear weapons – nuclear weapons are by definition never defensive because of their unlimited destructive capacity and because they can, by definition, not be used on one's own territory.
To put it crudely: If you have no aggressive intentions directed at anyone – then scrap your offensive capabilities including long-range, particularly destructive and nuclear weapons and preserve only what can be used for defense – i.e. if you are attacked.
Why should you scrap the offensive elements? Because, no matter what you say about your intentions, the other side will see you as potential aggressive because you offensive weapons can reach them: If you don't plan to come to our territory, then why do you have systems that can reach our territory and create unspeakable destruction on our people and culture??
Upholding offensive arsenals is a clear indicator of the possibility that officially stated defensive intentions can change to the opposite – how should NATO otherwise feel threatened by today's Russia?
The eternal but non-credible threat needed by MIMAC
There are good-hearted people who believe that countries have competent experts who along a series of indicators measure and judge which security challenge are waiting in the future – and a series analyses of the threat towards their country on this or that time horizon.
The probability of each threat is also evaluated – to help politicians with limited budgets to allocate money to guard against some 'realistic' but not all possible/thinkable threats.
The – again very good-hearted – people believe that politicians and the industry then decide about the appropriate national defence, the necessary minimum of what we call a (military) defence policy and other measures to meet the challenges.
Unfortunately, as has been known since the last 50 years – except to politicians and the media – this description of security politics has nothing to do with reality.
Here is how it works, instead. Read the rest of this entry »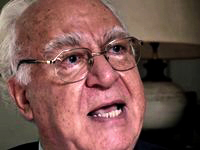 By Farhang Jahanpour
The first article in a TFF Series on The New Cold War
There are many ominous signs that dark clouds are gathering over international relations, from the South China Sea, Taiwan, Vietnam, Japan and South Korea to the Middle East, and to Ukraine and the Baltics. We are entering a new and perhaps a more ominous Cold War.
This is something that will affect all our lives and will plunge us into a new era of East-West confrontation that none of us wants and that all of us should try hard to prevent.
Many young people were born after the end of the Cold War or were too young to remember its horrors, and how the world was on a knife's edge about a possible global confrontation between the two superpowers with thousands of nuclear weapons whose use could have ended human civilization. We, who remember those days, should make sure that we do not see a repetition of that dark period in human history.
Yet, sadly, a Cold War mentality is once again creeping back into political discourse.
The Second World War that killed more than 60 million people and devastated many countries had hardly ended when new hostilities emerged. The dropping of the atomic bombs on Hiroshima and Nagasaki was not so much the final act in the Second World War as the opening shot in the Cold War. Contrary to the stated justifications for the dropping of the bombs as a means of forcing Japan to surrender, it is now clear that Japan was ready to surrender before the use of those awful weapons.
Many historians believe that the real reason for the use of nuclear weapons was to prevent Japan falling into the hands of the Soviet Union, as the Red Army was poised to take on Japan's remaining army in Manchuria, thus forcing Japan to surrender to Russia. Furthermore, it was a clear signal of the West's possession of the new devastating weapons.
For instance, the scientist Leo Szilard who met with US Secretary of State James F. Byrnes in May 1945, reported later: "Byrnes did not argue that it was necessary to use the bomb against the cities of Japan in order to win the war … Mr. Byrnes' view was that our possessing and demonstrating the bomb would make Russia more manageable." (1)
Therefore, far from wanting to save lives, the use of nuclear weapons was to demonstrate America's overwhelming military might, and to issue a warning to Russia.
The war had hardly ended when in a speech in the British House of Commons on 16 August 1945 Winston Churchill referred to "the iron curtain which at the moment divides Europe in twain."
It was in view of those ominous events that mankind decided to create international organizations that would "save succeeding generations from the scourge of war, which twice in our lifetime has brought untold sorrow to mankind." The Charter of the United Nations aimed Read the rest of this entry »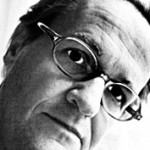 By Jan Oberg
There could have been a deal with Iran today – to the benefit of everybody – if the nuclear issue had been approached in a fair, principled and visionary manner from Day One.
If there will be no deal later, one of the most important possible agreements in contemporary international history will have been lost, the risk of war will increase and the Iranians will suffer. And the United States and the EU (here France and Germany) will move further down in terms of relative global power and up in terms of self-isolation.
On the day of no deal, perhaps the Five Ps + Germany should spend a moment on self-reflection: What could we have done differently?
To the trained conflict- and peace-making eye, 99% of the Western commentators have failed to point out the benefits of a deal and, instead, devoted their creativity to find all kinds of possible negative aspects, details and – of course – on how the West should demand even more. They've suggested "red lines" at absurdum.
The fundamental a-symmetry of this whole conflict eludes them – or is conveniently left unmentioned.
At the table sit the five largest nuclear weapons powers which have, de facto and de jure, for decades completely and systematically ignored the provisions of the Non-Proliferation Treaty, NPT, and have repeatedly broken international law and conducted wars. They would never allow the type of inspections on their own territory that they demand of Iran. The U.S. issues threats – and plan a war – Iran has never threatened the U.S. And so on and so forth.
Absent from every nuclear discussion is Israel and other nuclear-armed countries which, in contrast to Iran, are not members of the NPT and have a record of warfare and occupation.
Imagine a world in which we had seen negotiations, for real, about reducing the possession of nuclear weapons as a quid pro quo of proliferation – exactly as stated in the NPT.
Imagine that we had required Iran to abstain from getting nuclear weapons as a quid pro quo of a promise by the nuclear "haves" that they would reduce their arsenals. Indeed, imagine that the United States which is Second to None in putting up demands on everybody "or else … and all options remain on the table" had promised the world that it would do something too to further the accepted and UN-based goal of general and complete nuclear disarmament. Imagine the recent NPT Review conference had resulted in something decent in a world order perspective. Indeed, imagine some kind of mutuality, fairness, and equivalence in the whole approach.
The approach was wrong from Day One. It was built on military and structural power, not on intellectual power.
What stands between the parties is Read the rest of this entry »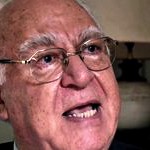 By Farhang Jahanpour
While hailing the so-called "framework agreement" on the nuclear deal with Iran reached in Lausanne on 2 April 2015 as a great political achievement, President Barack Obama also announced that he would invite the Gulf Cooperation Council (GCC) leaders to Washington and to Camp David to inform them about the deal and allay their fears.
Just like the Israeli Prime Minister Benjamin Netanyahu, some Arab leaders had also expressed their opposition to the deal. Netanyahu has often described Iran as an "existential threat" to Israel and has condemned the tentative deal between Iran and six global powers, the so-called P5+1 (the United States, China, Russia, the United Kingdom, France and Germany), as "a very bad deal".
While not using Netanyahu's over-the-top rhetoric, nevertheless, some Arab leaders have expressed the view that Iran's re-entry into the international community after decades of relative isolation would mean that the West's and particularly Washington's loyalties would henceforth be divided between them and Iran, and that they would lose their pivotal position that they have held since Iran's Islamic revolution.
This is why President Obama felt Read the rest of this entry »
By Richard Falk
Words Against the Grain
While reporting to the UN on Israel's violation of basic Palestinian rights I became keenly aware of how official language is used to hide inconvenient truths. Language is a tool used by the powerful to keep unpleasant realities confined to shadow lands of incomprehension.
Determined to use the rather modest flashlight at my disposal to illuminate the realities of the Palestinian ordeal as best I could, meant replacing words that obscure ugly realities with words that expose as awkward truths often as possible. My best opportunity to do this was in my annual reports to the UN Human Rights Council in Geneva and the General Assembly in New York.
My courageous predecessor as Special Rapporteur, John Dugard, deserves credit for setting the stage, effectively challenging UN complacency with language that looked at the realities lurking below the oily euphemisms that diplomat seem so fond of.
Of course, I paid a price for such a posture as did Dugard for me. Your name is added to various black lists, and doors once open are quietly closed. If the words used touched enough raw nerves, you become a target of invective and epithets. In my case, this visibility meant being called 'an anti-Semite,' even 'a notorious anti-Semite,' and on occasion 'a self-hating Jew.'
Strong Zionist pressures have now been brought to induce legislative bodies in the United States to brand advocacy of BDS or harsh criticism of Israel as prohibited form of 'hate speech.' In April of this year pressures broad to bear by the British Jewish Board of Deputies led the University of Southampton to cancel a major academic conference on the Israel/Palestine conflict.
In relation to Israel's treatment of the Palestinians, the clarifying/offending words are 'apartheid,' 'ethnic cleansing,' 'settler colonialism,' and 'annexation.' The UN evades such invasions Read the rest of this entry »
By Gareth Porter
The most important factor in shaping US policy towards Iran is domestic politics – not Obama's own geopolitical vision.
Since the start of the US nuclear negotiations with Iran, both Israeli and Saudi officials have indulged in highly publicised handwringing over their belief that such a nuclear deal would represent a fundamental strategic shift in US policy towards the region at the expense of its traditional alliances with Israel and Saudi Arabia.
But the Obama administration is no more likely to lurch into a new relationship with Iran than were previous US administrations. The reason is very simple: The US national security state, which has the power to block any such initiative, has fundamental long-term interests in the continuation of the policy of treating Iran as an enemy. Continued here!
By Farhang Jahanpour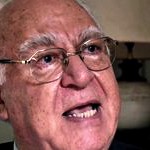 After all the huffing and puffing and all the aroused expectations about the speech by the Israeli Prime Minister Benjamin Netanyahu to the joint session of US Congress, the speech proved a great disappointment and even an embarrassment. A great deal has already been written about it, and there is no need to repeat all that here. Here I only wish to draw attention to some of the glaring distortions in the speech and the harm that it can do to the cause of Iranian and Israeli rapprochement and, more importantly, to the cause of peace in the Middle East.
The speech was a cynical use of the US Congress for domestic electoral ambitions.
Recently, Netanyahu had been trailing the Zionist Camp leader Isaac Herzog in the number of projected seats in the forthcoming Israeli election. He certainly hoped that as the result of the publicity that his speech would generate he could reverse the trend. In the process, his intrusion into America's domestic politics has deepened the divide between the Democrats and the Republicans and has introduced a strong element of partisanship to US relations with Israel. In other words, the speech was more about himself than the fate of the State of Israel or US-Israeli relations or international peace.
When Senator Lindsey Graham, a senior Republican senator, visited Jerusalem last December, he told the Israeli leader: "I'm here to tell you, Mr. Prime Minister, that the Congress will follow your lead… [on Iran]." (1) Therefore, it was no surprise when the Republican Majority leader asked Netanyahu to address a join session of Congress, for the third time, to issue his marching orders.
After President Obama's State of the Union address, in which he indicated that he was working hard to resolve Iran's nuclear dispute by peaceful means, House Speaker John A. Boehner decided to invite the head of a foreign state to address the Congress without informing the White House or even Minority Democratic leaders.
This was an act of gross discourtesy to the president, a violation of diplomatic protocol, and a clear departure from the US Constitution that puts the executive branch in charge of foreign policy and relations with foreign political leaders. Read the rest of this entry »
By Richard Falk
It is far too simple to be merely outraged by the arrogant presumptuousness of today's speech by the Israeli Prime Minister to a joint session of Congress two weeks prior to national elections in Israel. The Netanyahu visit has encouraged various forms of wishful thinking.
Perhaps, the most common one is to suppose that bump in the road of U.S./Israeli relations will lead to a foreign policy reset that is more in accord with American national interests (in the spirit of the Mearsheimer/Walt critique of the baneful influence of the Israeli lobby) or that it signifies the death knell of AIPAC or the permanent alienation of the Democratic Party from its knee jerk support for Israel.
In my view, none of these developments will happen in the wake of Netanyahu visit, no matter how obnoxious or divisive or inappropriate as his presence appears to be.
First of all, it is important to separate three main dimensions of the Netanyahu speech to Congress: Read the rest of this entry »
By Jan Oberg
No matter what you may think of Putin and Russia this is simply not the way international politics should be conducted, particularly not at the personal level. If it wasn't an offence to children, one would aptly characterise it as childish behaviour.
Western leaders ignored a brilliant opportunity to meet face-to-face with Vladimir Putin and move forward towards mutual understanding instead of signalling that they want a new Cold War.
Western leaders tell us that Russia is a "threat to the world". That obviously serves other purposes because you don't bully someone you genuinely fear.
The G20 Brisbane should be remembered for its show of Western leaders' personal display of weakness and conflict illiteracy.
Pummelled Putin punching bag
CNN reports that, during the meeting, Putin took "pummelling" and was treated as a "punching bag" by Western leaders from he set foot on Australian soil where his Australian host had sent a deputy minister of defence to receive him.
The Guardian reports that the Russian president approached Canadian Prime Minister Harper with his hand outstretched. Harper reluctantly shook it, then said "Well I guess I'll shake your hand, but I only have one thing to say to you: you need to get out of Ukraine." "Bold words" – media called it.
Footage shows Putin sitting alone at a lunch table – like a naughty school boy put in the corner as by his teachers.
President Obama said that we are "opposing Russia's aggression in Ukraine which is a threat to the world as we saw in the appalling shoot down in the MH-17". Read the rest of this entry »