Posts Tagged 'GCC Summit'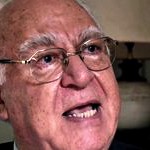 By Farhang Jahanpour
While hailing the so-called "framework agreement" on the nuclear deal with Iran reached in Lausanne on 2 April 2015 as a great political achievement, President Barack Obama also announced that he would invite the Gulf Cooperation Council (GCC) leaders to Washington and to Camp David to inform them about the deal and allay their fears.
Just like the Israeli Prime Minister Benjamin Netanyahu, some Arab leaders had also expressed their opposition to the deal. Netanyahu has often described Iran as an "existential threat" to Israel and has condemned the tentative deal between Iran and six global powers, the so-called P5+1 (the United States, China, Russia, the United Kingdom, France and Germany), as "a very bad deal".
While not using Netanyahu's over-the-top rhetoric, nevertheless, some Arab leaders have expressed the view that Iran's re-entry into the international community after decades of relative isolation would mean that the West's and particularly Washington's loyalties would henceforth be divided between them and Iran, and that they would lose their pivotal position that they have held since Iran's Islamic revolution.
This is why President Obama felt Read the rest of this entry »