Archive for the 'Yemen' Category
By Jan Oberg
Commentinng on President Rouhani's plea for tolerance and no borders on Press TV, January 28, 2017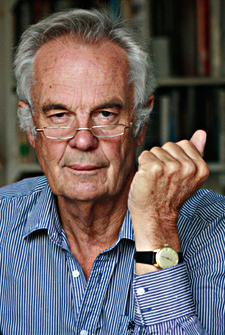 By Jonathan Power
November 8th 2016.
An interesting question is what would happen to American foreign policy if President Barack Obama were allowed to have another four year term in office?
It would be a less interventionist presidency than what is about to become. This is not to say that I think the way Obama has handled the war in Afghanistan has been successful. Nor do I believe the attack on Libya was a sensible idea. Nor do I think the way he dealt with Russia and Ukraine in the last four years has been anything but counterproductive.
But I do believe the world would be an even messier place if he had not been president. Syria would have been invaded with ground troops. Iraq would have been replicated.
I think confrontation with China over the ownership of the contested islands in the South China and East China seas would have been more serious than it has been.
There would have been no bringing back Cuba in from the cold. (Cuba was the home of the missile crisis of 1962 when the world came terrifyingly near to a nuclear war.)
Most important, there would have been no nuclear deal with Iran. Iran's research which could have led to the making of a nuclear bomb (not that I think it had any intention of going that far) would have continued.
At some point Israel would have bombed Iran's reactors Read the rest of this entry »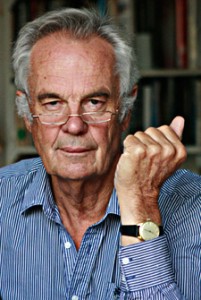 By Jonathan Power
Within a matter of days a self-appointed ISIS "lone wolf", Omar Mateen, with no actual links to home office Isis has created mayhem in Orlando, Florida, with his killing of 49 people in a gay club, and the Iraq army has pushed Isis troops out of most of the important city of Falluja.
Maybe it is an exaggeration to say that ISIS is on the run its bailiwicks of Iraq and Syria but it is certainly taking very bad hits. Two years after sweeping through northern Iraq and capturing the oil city of Mosul in 2014 they are now on the defensive. ISIS has lost nearly half of the Iraqi territory it held. (i.e. an area about half that of the UK). It has lost much of its oil infrastructure.
It is taking lots of casualties. In Syria it is fighting on two contradictory fronts – the regime in Damascus, supported by Iran and Russia and against the non-Islamist rebels, supported by the US and the Arab states.
Meanwhile the flow of foreign fighters on which it has depended is slowing up and large numbers are returning home. Funding is drying up.
This indeed is why Mateen, the lone wolf, is so important to ISIS. ISIS spokesman, Abu Muhammad al-Adnani, has asked ISIS sympathisers to stay where they are. "The smallest action you do in the heart of [your] land is better and more enduring to us than what you would do if you were with us."
Is this a switch in tactics? We do not know yet.
What we do know is Read the rest of this entry »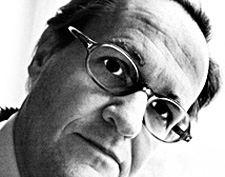 By Jan Oberg
The EUropean Union – a criminal? The EU that has peace as it's top goal and received Nobel's Peace Prize? The EU with Schengen and Dublin? The EU with "European" values, humanism and mission civilisatrice that tells others how to live in accordance with international law and in respect for human rights?
We live in times where little shall surprise us anymore. The answer to the question – will EU become a criminal in international law terms? – will be answered on March 17 and 18 when the EU Council meets to decide whether or not to carry through the agreement with Turkey about how to handle refugees.
Amnesty International knows what it is all about. AI uses words such as "alarmingly shortsighted", "inhumane", "dehumanising", "moral and legally flawed" and "EU and Turkish leaders have today sunk to a new low, effectively horse trading away the rights and dignity of some of the world's most vulnerable people."
And "By no stretch of imagination can Turkey be considered a 'safe third country' that the EU can cosily outsource its obligations to," says Iverna McGowan, Head of Amnesty International's European Institutions Office.
When Amnesty International expresses itself this way, we should listen very very carefully. I do and I've signed Amnesty's Open Letter to Swedish prime minister Löfvén protesting that Sweden too may join this inhuman and law-violating agreement with Turkey. Hurry up, it is tomorrow!
Behind every refugee stands an arms trade, stands militarism. Read the rest of this entry »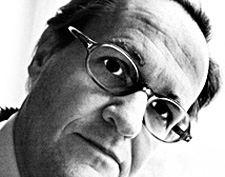 By Jan Oberg
Five years ago
In 2011 when it all began, an educated conflict analyst or otherwise conflict competent person would have said about the conflict in Syria that it was a very complex thing, caused by history, environment, traumas, external factors, the economic situation, etc. And that al-Assad and his government was certainly an important reason but far from the only one.
The conflict expert would have warned against at last four ways of thinking:
a) any interpretation that put all the good people on one side and all the bad people on the other – because there are no conflicts in the world with only two such parties;
b) any idea that the conflict could be solved by siding with the presumed good ones and going against the bad one(s);
c) every attempt to 'weaponise' the conflict and increase the level of violence, the duration of the conflict and the human suffering;
d) any and every idea that foreigners would know better than the Syrians themselves – government, opposition and citizens in civil society – what should be a solution.

Finally – the professional conflict and peace worker would have maintained that you can't make peace by asking one person – not even brilliant ones like Kofi Annan or Staffan di Mistura – with a small team around him and some shuttle diplomacy to succeed with facilitation, consultations, brainstorming, proposal-making, mediation and, finally, some kind of negotiations leading to a peace agreement in what is undoubtedly one of the most complex and 'hard' conflicts on earth.
Peace-making requires a completely different approach to not just be a pawn in the wider war game – a game that according to Al-Jazeera today encompasses some 900 military groups – add to that government forces and all the political and civil groups that don't carry weapons: 1500?
Five years later – at least 250.000 dead people, 3 million refugees and 6,5 million internally displaced people, cities, economy, cultural heritage destroyed – anyone can see that no one listened to such simple conflict rules of thumb.
Conflict and peace illiteracy
The self-appointed and completely un-educated, peace-makers of the international community – presidents, prime and foreign ministers of the US, NATO, Russia, etc. – did about everything else.
It seems to not even occur to them or to the media that Read the rest of this entry »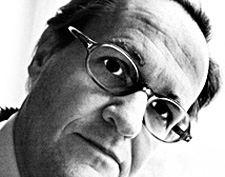 By Jan Oberg
But why?
One can point to many reasons for such a tragic development in an otherwise decent, wealthy and hitherto well-respected country.
• It's become too easy to go to war. The generation of politicians who might have a sense of war are long gone. If you take property owned by people who have fled thousands of kilometres because their life opportunities have been smashed and who carry just what they could grab in a hurry and carry – you simply have no idea of what life is like in a war zone. Neither do you see any need for advisers.
• Only a small percentage of Danish politicians have any international experience, no special competence, in international affairs – in sharp contrast to the 1970s-80s.
• Knowledge, broad civic education and cultured manners have been replaced by marketing consultants, styling experts, and fast politics salesmanship.
• Politics nowadays attracts a different kind of people than before. They fight more for their power positions than for an ideology, values, norms or a vision of a better world – all of which is totally outdated in today's politics.
• Politics is a job or profession, not a calling based on deepy held individual values and visions about a better society for all.
• Anyone mentioning ethics or existential responsibilities would be ridiculed. And neither do media people raise such dimensions. An expert in ethics is hardly ever invited to the TV debates.
• Since the end of the Cold War, there has been no international balancing factor to take into account – the US/NATO and EU could do virtually what they pleased, riskfree violations of all good norms and international law – and implicit, if not intended, humiliation of Russia.
• The social democratic party developed from a working class solidarity movement to a middle class power elite losing on the way all ideals, ideology and solidarity with disadvantaged classes domestically and internationally. It lost its narrative and party identity as a social transformation agent for the better sometime in the 1980s. Read the rest of this entry »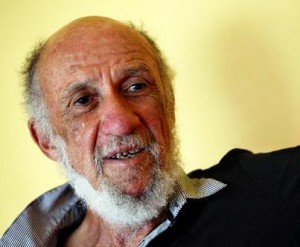 By Richard Falk
There are many disturbing signs that the West is creating conditions in the Middle East and Asia that could produce a wider war, most likely a new Cold War, containing, as well, menacing risks of World War III. The reckless confrontation with Russia along its borders, reinforced by provocative weapons deployments in several NATO countries and the promotion of governing regimes hostile to Russia in such countries as Ukraine and Georgia seems to exhibit Cold War nostalgia, and is certainly not the way to preserve peace.
Add to this the increasingly belligerent approach recently taken by the United States naval officers and defense officials to China with respect to island disputes and navigational rights in the South China Seas. Such posturing has all the ingredients needed for intensifying international conflict, giving a militarist signature to Obama's 'pivot to Asia.'
These developments are happening during the supposedly conflict averse Obama presidency. Looking ahead to new leadership, even the most optimistic scenario that brings Hillary Clinton to the White House is sure to make these pre-war drum beats even louder.
From a more detached perspective it is fair to observe that Obama seems rather peace-oriented only because American political leaders and the Beltway/media mainstream have become so accustomed to relying on military solutions whether successful or not, whether dangerous and wasteful or not, that is, only by comparison with more hawkish alternatives.
The current paranoid political atmosphere in the United States is a further relevant concern, calling for police state governmental authority at home, increased weapons budgets, and the continuing militarization of policing and law enforcement.
Such moves encourage an even more militaristic approach to foreign challenges that seem aimed at American and Israeli interests by ISIS, Iran, and China. Read the rest of this entry »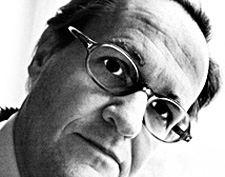 By Jan Oberg
Lund, Sweden, November 30, 2015
French president Hollande has declared war – war on terror, George W. Bush style. Like September 11, 2001 wasn't a war, Paris November 13 wasn't a war. It was a criminal act.
The war on terror has been an exceptionally stupid war.
In the years before 9/11 about 400 people died worldwide by terrorist attack. The Global Terror Index informs us that 32.600 died in 2014 – 80 times more!
And, still, the only answer everywhere is: More war on terror.
The only – intelligent – exception is Italy whose PM has announced that Italy is going to counter terrorism by investing billions of Euros in culture, art and creativity – showing the world what civilisation is.
Politicians and the mainstream media seemingly try to make us believe – as if we were uneducated – that we in the West are the main victims and innocent victims at that. We are neither. Read the rest of this entry »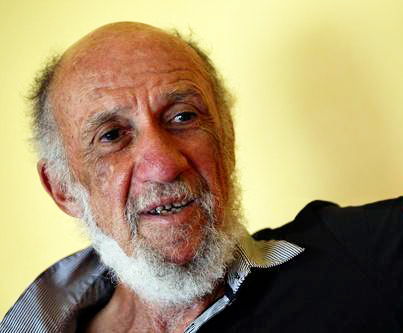 By Richard Falk
Prefatory Note: What follows is a modified version of the Morton-Kenney annual public lecture given at the University of Southern Illinois in Carbondale on November 18, 2015 under the joint sponsorship of the Department of Political Science and the Paul Simon Public Policy Institute.
The Failure of U.S. Foreign Policy in the Middle East
While focusing on the 'failure' of American foreign policy in the Middle East it is relevant to acknowledge that given the circumstances of the region failure to some degree was probably unavoidable. The argument put forward here is that the degree and form of failure reflected avoidable choices that could and should have been corrected, or at least mitigated over time, but by and large this has not happened and it is important to understand why.
This analysis concludes with a consideration of three correctible mistakes of policy.
It is also true that the Middle East is a region of great complexity reflecting overlapping contradictory features at all levels of political organization, especially the interplay of ethnic, tribal, and religious tensions internal to states as intensified by regional and geopolitical actors pursuing antagonistic policy agendas. Additionally, of particular importance recently is the emergence of non-state actors and movements that accord priority to the establishment and control of non-territorial political communities, giving primary legitimacy to Islamic affinities while withdrawing legitimacy from the modern state as it took shape in Western Europe. Comprehending this complexity requires attention to historical and cultural background, societal context, and shifting grand strategies of geopolitical actors.
I.
From many points of view American foreign policy in the Middle East has been worse than a disappointment. It has been an outright failure, especially in the period following the 9/11 attacks of 2001. Even such an ardent supporter and collaborator of the U.S. government as Tony Blair, the former Prime Minister of the United Kingdom, has acknowledged as much in a recent set of comments where he basically says that the West has tried everything, and whatever the tactics were relied upon, the outcome was one of frustration and failure. Read the rest of this entry »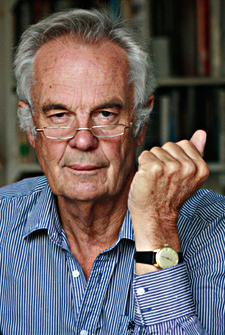 By Jonathan Power
November 17, 2015
The Barbarians are not at the gate. There is no need for a rush to war as the French president, Francois Hollande, suggests.
The Americans did this after 9/11 and raced into Afghanistan with the intention of eliminating Al-Qaeda. They failed and they are still in Afghanistan – America's longest war ever. They have become bogged down in fighting Afghani movements including the Taliban. Some of the Taliban may have hosted Al Qaeda for a while, but accounts suggest they weren't happy about it. They certainly don't today.
In Harvard University's magazine, "International Security", Professors Alexander Downs and Jonathan Monten report they have studied over 1000 military interventions over many years. It is very rare that there has been success.
Bogged down, bogged down. These two words should resonate in every Western (and Russian) leaders' head. Vietnam, Iraq, Afghanistan, Lebanon and Libya. (Also Russia in Afghanistan and in Chechnya).
There is such a long list of failure. Give one good reason why it should be different this time.
Think of Read the rest of this entry »