Archive for the 'Academia and science policies' Category
By Jan Oberg
On Saturday, December 2 2017, Johan Galtung is awared the alternative peace prize, The People's Peace Prize In Accordance With Nobel's Will.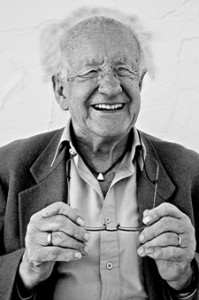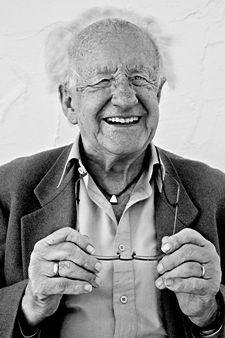 Who is Johan Galtung
Born in Norway 87 years ago. The most innovative and productive figure in international peace and cconflict research. Has taught at 50 universities around the world and received 50 honorary degrees and other prizes. Consultant to a series of international organisations, the UN in particular.
Author of about 160 books in fields such as peace and peace-making, security politics, violence, alternative defence, macro history, mathematics, peace journalism, future research, social science methodology, world order issues, economics and theory of science.
Has been a mediator and produced peace plans in around 100 conflicts – among them Palestine-Israel, the Middle East as a region, North and South Korea, Equador and Peru, former Yugoslavia, East and West.
Is the founder of Peace Research Institute, Oslo, PRIO, and the network and net university Transcend.
Still very active and operates globally, lives in Spain, Japan and the US. Married to Fumiko Nishimura.
The Prize
Has been created as a constructive alternative to the official Nobel Peace Prize in Oslo which, for years, has been awarded in defiance of Alfred Nobel's will – however not this year when ICAN, the International Campaign to Abolish Nuclear Weapons, will receive the prize on December 10.
The Prize is decided by and awarded by the Peace Movement of Orust, a small association at a small island on the West coast of Sweden – an organisation headed by two other pioneers of peace, Erni and Ola Friholt, who have also passed 80.
This prize comes with no money but love and honour.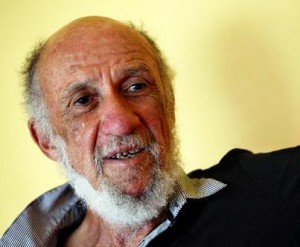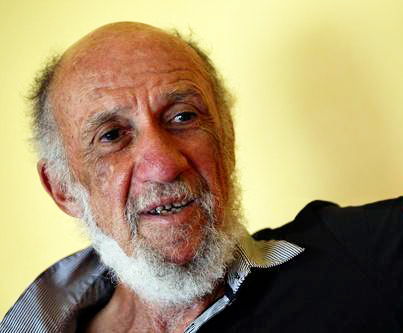 By Richard Falk
Six months ago, the UN's Economic and Social Commission for West Asia (ESCWA) asked Virginia Tilley and me to write a study examining the applicability of the international criminal law concept of apartheid to Israel's policies and practices toward the Palestinian people. We were glad to accept the assignment, and conceived of our role as engaging in an academic undertaking. ESCWA, one of several UN regional commissions, requested the study as a result of an uncontested motion adopted by its 18 Arab member governments.
Almost within hours of its release on March 15, our report [bearing the title "Israel's Practices Toward the Palestinian People and the Question of Apartheid"] was greeted by what can only be described as hysteria and derision.
Continue reading here on Falk's blog "Global Justice In The 21st Century" where you can also read the many comments to this affair.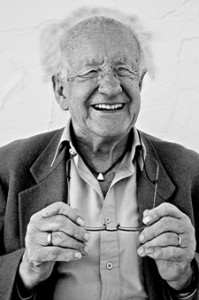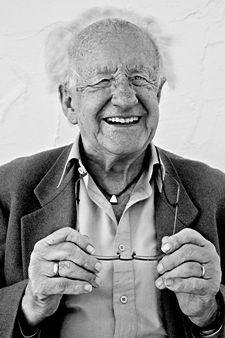 By Johan Galtung
PPI pretends to be an index of positive peace/peaceful society. But is more like an index of "positive for business environment"; by the Institute for Economics & Peace, more economics than peace.
To explore this, imagine we want an index of health. Obviously, we need criteria of health to know what we are talking about, like:
For negative health: absence of illness from the outside–contagion- shocks–and structural from the inside–cardiovascular-tumors-mental.
For positive health: balance in body-mind-spirit and socially; a sense of wellness being alive using body-mind-spirit at work, and in love.
Then, the indicators, the index, the forefinger pointing the way: preventive health, protection–distance–inoculation-quarantine, of the body with clothes-housing; avoiding fire and shocks (not falling for elderly!); adequate sewage-personal hygiene-nutrition-exercise; curative health for acute and chronic diseases.
However, we also need an index of illness to know what we are up against, defined as inability to work, to love, morbidity.
And all of this for individuals, aggregated to groups in society, for states, for groups of states (regions), for the world; per capita.
Then, the correlates, factors that "have something to do with it" but the relation is problematic. Take number of dentists. A criterion of health is caries-free teeth; dentists manage that. Nevertheless, so does personal hygiene-brushing teeth-adequate nutrition. Stone Age people had, like animals, good teeth: adequate nutrition. Dentists can help; but increase dentists per capita and we have a typical correlate that may even be counter-productive: "I do not take care of my health because dentists-physicians will take care of me". Is that health?
Of indicators, we expect "the more the better"–up to a point. Not necessarily linear, could be exponential, then flatten out. But correlates are often A-shaped: productive, then counter-productive.
Over to peace
We need an index of Read the rest of this entry »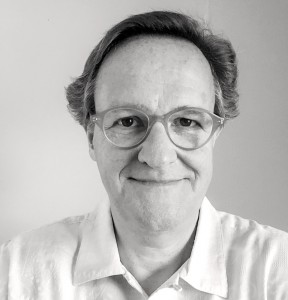 By Jan Oberg
Published on July 8, 2016, the day of the NATO Summit in Warsaw. It's the 5th in the TFF Series "The New Cold War"
Russia and NATO have offensive capacities and MIMACs (Military-Industrial-Media-Academic Complex) but NATO's is a much larger potential threat to Russia than the other way around
Why does an alliance with such an overwhelming superiority shout and scream and see ghosts on the horizon when, in reality, there are none?
Why does it seem to be intellectually unable to see things from the side of its opponent? Is the show of strength in reality a sign of weakness?
*
A threat consists of two main things: An intention to do something negative to you + a capability to actually carry it through – thus I + C.
Whenever NATO S-G Stoltenberg – a person who has gone through a serious personality change – speaks, he says nice things like: NATO does not seek confrontation and none of its moves are directed at Russia. NATO countries just have to protect themselves against Russia which they see as a threat.
Typically the talk is about an actor, a country, a leader – not about issues or trends that challenge the Alliance and certainly not that its own war adventures have weakened it in moral and legitimacy terms.
On their own side, NATO leaders buy none of – similar – Russian peace rhetorics. If you ask them why, they would say: Because as long as the Russians have offensive capabilities, there is also a risk that good/defensive official motives may – within weeks – be turned into an offensive, aggressive stance and we will be attacked. Can't trust them!
But NATO itself excels in offensive projects, plans and capabilities – such as forward positioning, bases, long-range bomber and fighter planes, Ballistic Missile Defense and nuclear weapons – nuclear weapons are by definition never defensive because of their unlimited destructive capacity and because they can, by definition, not be used on one's own territory.
To put it crudely: If you have no aggressive intentions directed at anyone – then scrap your offensive capabilities including long-range, particularly destructive and nuclear weapons and preserve only what can be used for defense – i.e. if you are attacked.
Why should you scrap the offensive elements? Because, no matter what you say about your intentions, the other side will see you as potential aggressive because you offensive weapons can reach them: If you don't plan to come to our territory, then why do you have systems that can reach our territory and create unspeakable destruction on our people and culture??
Upholding offensive arsenals is a clear indicator of the possibility that officially stated defensive intentions can change to the opposite – how should NATO otherwise feel threatened by today's Russia?
The eternal but non-credible threat needed by MIMAC
There are good-hearted people who believe that countries have competent experts who along a series of indicators measure and judge which security challenge are waiting in the future – and a series analyses of the threat towards their country on this or that time horizon.
The probability of each threat is also evaluated – to help politicians with limited budgets to allocate money to guard against some 'realistic' but not all possible/thinkable threats.
The – again very good-hearted – people believe that politicians and the industry then decide about the appropriate national defence, the necessary minimum of what we call a (military) defence policy and other measures to meet the challenges.
Unfortunately, as has been known since the last 50 years – except to politicians and the media – this description of security politics has nothing to do with reality.
Here is how it works, instead. Read the rest of this entry »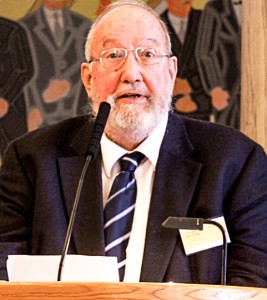 John Scales Avery
John Scales Avery received a B.Sc. in theoretical physics from MIT and an M.Sc. from the University of Chicago. He later studied theoretical chemistry at the University of London, and was awarded a Ph.D. there in 1965.
He is now Lektor Emeritus, Associate Professor, at the Department of Chemistry, University of Copenhagen.
Fellowships, memberships in societies
Since 1990 he has been the Contact Person in Denmark for Pugwash Conferences on Science and World Affairs. Member of the Danish Peace Commission of 1998. Technical Advisor, World Health Organization, Regional Office for Europe (1988- 1997). Chairman of the Danish Peace Academy, April 2004-.
You'll find a lot about this eminent scholar at Wikipedia. Avery is also a leading peace researcher and activist – "Since 1990, Avery has been the Contact Person for Denmark the Pugwash Conferences on Science and World Affairs. In 1995, Avery was part of a group that shared in the Nobel Peace Prize for their work in the 1990s in organizing the Pugwash Conferences on Science and World Affairs.
In 1998, Avery was elected to the Danish Peace Commission. During the years 1988-97, Avery was the Technical Advisor at the World Health Organization, Regional Office for Europe. In 2004, Avery became the Chairman of the Danish Peace Academy.
In his usual humble and plain style John tells the story of his life – his personal life, his scholarly life and his peace life – here.
Publications
Dr. Avery seems to have ben writing day and night throughout his life – here is his amazing list of books, chapters and articles on world affairs.
In early 2016, Irene Publishing – run by TFF Associates Jørgen Johansen and Majken Jul Sørensen – published Avery's Collected Essays as well as The Need For A New Economic System.
John joined TFF as TFF Associate in March 2016.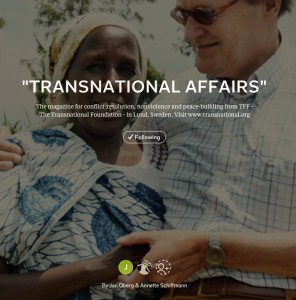 Lund, Sweden, January 18, 2016
Today, on Martin Luther King Jr. Day, TFF launches its new online "flip" magazine, "Transnational Affairs".
Social media posts may soon be forgotten, too far down your feed to find.
We now curate them – 10-15 a day – at "Transnational Affairs" and include other important debate articles, blog posts, analyses and videos you'll only find here.
That's why you should click "follow" on this magazine – and Like it too – a treasure trove of quality materials for the concerned citizen, media person, student and researcher.
We curate "Transnational Affairs" to help you understand – easily flipping – what happens in our troubled world and what could be done to make it much better.
"Transnational Affairs" reflects the diversity of TFF's work and themes – such as peace by peaceful means, nuclear issues, Iran, Syria, Burundi, the Balkans, non-violence, UN matters, world order change, the weakening of the U.S. Empire, refugee and why and how war can be replaced by more intelligent methods.
"Transnational Affairs" is based on our 30 years in business and our commitment to truly independent research and public education.
Furthermore, it's a completely new and exciting way of browsing on your tablet or phone – you "flip" the magazine's content.
Learn, be inspired, act – begin here. There are already 560 articles…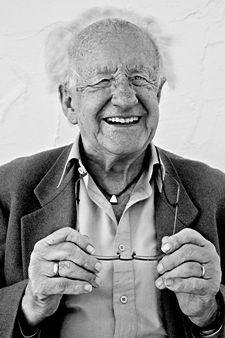 By Johan Galtung
We have war and peace, theory and practice. And deeper down cultures of war and peace, notions of what the world is or could be. The latter is not necessarily peace, could also mean removing obstacles to war.
Timothy Snyder, "Hitler's World" (NY Review of Books, 24 Sep 2015) and Greg Grandin, "The Kissinger Effect: The relentless militarism of the national-security state and its perverse justification begin with Henry Kissinger" (The Nation, 28 Sep 2015) are both on that line.
Hitler's World derives from Darwinist struggle for niches, with survival of the fittest. His niche is not the whole world but what is needed to feed the German people, and here Ukraine plays a major role. The food chain is key to the image, with humans on top, eating animals and plants, but not eaten by them. So also for the human species, divided in races with the Aryan race on top, "fittest" as evidenced by domination all over; never slaves. On top of them are the Germans; their state not an end but the military arm obliged to be strongest.
To Hitler that world is natural, and inherently stable. Values, equality, human rights, equal right to life, Christianity, capitalism, communism, are anti-natural. For Hitler such ideas…

Lund, Sweden, September 5, 2015
Updated September 5 and our apologies if you've received this before.
We want to catch all and miss no one over all these years.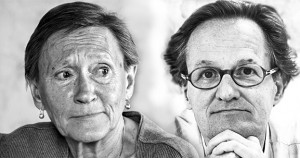 Dear friend!
We are happy to invite you to the TFF 30th Anniversary Benefit Event !
September 11-12, 2015
Live Lectures by videostream
Exciting lectures on world affairs and peace over two days – See program below.
This is not an invitation to visit the foundation in person.
It is an online, live video streamed event that you will be able to follow from anywhere in the world
Here is the link and it'll also be shown via Facebook, Twitter and on our website.
And all the lectures will be available later as videos on our own video channels.
Open House at the foundation
Saturday September 12 at 14:00-17:00
It's at Vegagatan 25 in Lund, Sweden – deadline for your registration September 7.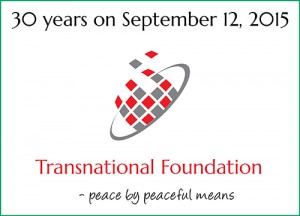 1. Lectures on-site with live streaming
We'll shortly tell you the links where you may see it all and where videos will later be available.
Lecture program
Friday September 11
Live, video streamed:
16:00
September 11: Alternatives to the devastating War On Terror – Jan Oberg
17:00
TFF 30 Perspectives – TFF Associates and Board on the better world we dream of – And cheers!
Saturday September 12
Live, video-streamed 10:00-18:00
10:00
Iran And the Nuclear Issues – Gunnar Westberg
11:00
Integration – Why and how? Example: Afghan Youth In Sweden – Christina Spännar, Sweden
12:00
Nuclear abolition is necessary and possible – Gunnar Westberg, Sweden
13:00
West and East: Ukraine and New Cold War? – Jan Oberg
14:00
Human Rights And War Crimes – Jonathan Power, UK/Sweden
15:00
Women, Self-Esteem and Violence – Annette Schiffmann, Germany
16:00
Yugoslavia – What Should Have Been Done? – Jan Oberg (in Memoriam Håkan Wiberg), DK/Sweden
17:00
Media and Peace – Sören Sommelius, Sweden
18:00
Burundi's Crisis And Possible Ways Out – Burundi expert

2. Open House hours 14-17
Buffet, drinks, coffee and tea, cakes and other sweets.
You must register your visit by September 7 at the latest at TFF30@transnational.org or call 0046 738 525200.

3. Peace with peaceful means
The day is devoted to the – ongoing – struggle for "peace by peaceful means" as the UN Charter puts it. Gandhi said that the "means are goals in-the-making". To realize that noble goal remains the mission of TFF. Today we show you how and promote all related activites with the help of social media and new video technologies.

4. This is a Benefit Event – Your support to TFF please!
TFF is unique in being totally independent of government and corporate funds. It's people-financed. No one related to TFF has a salary; we're all-volunteer.
This provides for truly free research and permit us to be critical and constructive and practise our freedom of expression. Not everyone can boast that today!
Wars, nuclear and conventional arms, bombing raids and occupations etc. are financed by your tax money. Sadly and unfairly, no tax funds go to realise the UN norm above.
We think that people who believe that peace is better than violence should also pay something to the research, education and activism in favour of that UN norm.
If you can come to Lund on our big day or sit somewhere following our rich lecture program, we urge you strongly to make a donation. Every day over 30 years, TFF has given the world something useful.
You can do it right in the middle of our homepage – click the "Give" button or under the headline "Support" in the right-hand column where many options exist, including PayPal. It easy, fast and secure!
Cash – but no cheques – can also be donated at the event.* *
Thank you so much!

5. Videos
We're proud to present the first two short videos – 3 more to come – in which the founders talk about various aspects of 30 years in the service of peace on the basis of questions asked by board member Annette Schiffmann. Watch, comment and subscribe!

6. Brand new Online Magazine
The announced online magazine launched to mark our Anniversary is now here!
"Transnational Affairs – TFF Magazine for conflict-resolution, non-violence and peace-building"
Excited as we are, we'll be back to you soon with more details!
Yours truly
Christina & Jan
Founders
* If you are able to come in person, you must register to TFF30@transnational.org or call 0046 738 525200 by Tuesday September 8 at the latest.
* * This does not apply to you if you have already made a donation in 2015.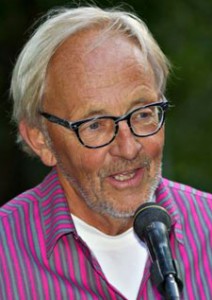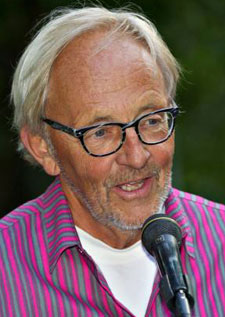 By Gunnar Westberg
The Canberra Commission had as members former leading politicians or military officers, among others a British Field Marshal, an American General and an American Secretary of Defence and a French Prime minister.
The commission unanimously agreed in their report in 1996: The proposition that nuclear weapons can be retained in perpetuity and never be used – accidentally or by decision – defies credibility. The only complete defence is the elimination of nuclear weapons and assurance that they will never be produced again.
So that's it: Nuclear weapons will be used if they are allowed to remain with us. And even a "small" nuclear war, using one per cent or less of the world's nuclear weapons, might cause a world wide famine leading to the death of a billion humans or more.
Lt Colonel Bruce Blair was for several years in the 1970s commander of crews with the duty to launch intercontinental nuclear missiles. "I knew how to fire the missiles, I needed no permission," he states. In the 1990s he was charged with making a review for the US Senate on the question: "Is unauthorized firing of US nuclear weapons a real possibility?"
Blair's answer was Yes, and the risk is not insignificant. Read the rest of this entry »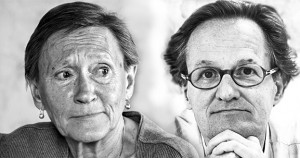 By Christina Spannar and Jan Oberg, TFF founders
TFF was established on September 12, 1985. We think that it's 30th Anniversary is a fitting occasion to reflect on what has happened in the big world and in our lives with the foundation.
It is also a piece of Lund's research history in general and of peace research and education in particular.
Part 2
Weak aspects of TFF
• Being outside many networks and institutions – it has become more and more difficult to influence the world if you are small, independent and don't accept governmental and corporate funds.
• A perception that the interest/commitment of TFF is out of sync with the sentiments of times, of the Zeitgeist. In spite of that we maintain the fundamental belief that peace is essential and that we can forget about the rest if major wars or nuclear exchanges take place.
• Too 'academic'/theoretical to forge deeper, permanent links with public opinion and movements.
• Too 'radical' or 'idealistic' to be interesting to governments and most mainstream media.
• A constant very hard work load – resting on a small international group and on the founders in Sweden – vulnerability also in the perspective of us having gotten 30 years older.
• The struggle for funds getting more and more tough and we are much more vulnerable than, say, ten years ago. Being all-volunteer, we still have to pay the bills for what enables us to do things: the Internet, computers, travels to conflict areas, insurance, bank fees, fund-raising, phones, sending out mails, using social media, etc. 
The generosity of yesterday has been replaced by a "stingy" attitude of being entitled to get things free in the affluent Internet-based society. This attitude implies that it is not my responsibility to finance peace, somebody else does (and the somebody else is never me). Few citizens seem to recognise that they are the taxpayers who de facto finance all the weapons and wars. 
The far majority of those who support us are idealists without particular means – while wealthy people for peace a far and few between.
TFF's stronger sides
• We are still here, operating with amazing TFF Associates around the world who share the commitment to 'peace by peaceful means'.
• We have remained faithful over all these years to the original ideals, not succumbing to go mainstream/politically correct to achieve more funds or appearing acceptable to the masters of war, i.e. government – neither by the way in Sweden nor Denmark. Read the rest of this entry »