Posts Tagged 'Yanokovich'
And why Russia doesn't have to be a threat to the West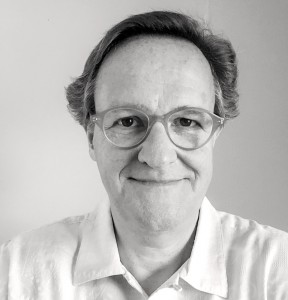 By Jan Oberg
TFF Series "The New Cold War" # 7
If the Ukraine conflict is the centerpiece of the new 2nd Cold War, it is essential to ask: What really happened? What did NATO countries do to cause it? What did Russia do to cause it?
And – if you live in the West, in particular: Did we really have to end in this situation given Russia's significant weakness over 25 years?
This article argues that the superior West could have played its cards differently and it's time for self-critical soul-searching and just a little living yourself into the shoes of the other.
If peace rather than war is your true aim.
There was a beginning and a framework
The Ukraine conflict has a 25-years history. Instead of dissolving NATO, the alliance was expanded. Relieved from there being a Soviet Union and a Warsaw Pact, the alliance went as fast it could to do all it wanted. Remember, a series of WW III scenarios has been written in which that war would start with some uncontrollable event in Yugoslavia. Now it could be chopped up – freely and without risk. Serbia was bombed and Kosovo carved out without a UN mandate whatsoever (1999).
How did they think about that in the Kremlin at the time, one must wonder?
Clinton literally did not give a damn about all the promises made to Soviet leader Gorbachev by US leaders such as Bush, James Baker and German leaders including Hans-Dietrich Genscher. (Yes, they were not written down but confirmed by those involved and present).
He began the expansion of NATO in 1994 – in Georgia (see what I refer to elsewhere in this series). All around a Russia on its knees Americans were placed in the offices of prime ministers, defence and foreign ministers – I saw it myself in former Yugoslavia – and met CIA people in Croatia disguised as humanitarian workers. And had a long conversation with the representative of the US in Tblisi in 1994. Historical moment!
The bad Christians, the Orthodox, were the Serbs and Russians and Greeks – all should be antagonized and the good guys in Yugoslavia were those who had been on the fascist side in WWII – the leaderships in Croatia, Muslims in Bosnia and the Kosovo Albanians. The Serb minority that had lived 400 years as a minority in the Croatian republic were, in the common Western discourse, invaders masterminded by strongman Slobodan Milosevic – whom Clinton without hesitation called the new 'Hitler of Europe'.
Ukraine was – and remains – what its name says: the border areas (like Krajina in Croatia). This is where NATO can establish itself as little as Chruschev could get away with deploying nukes in Cuba – considerably further away from the US, but anyhow.
Imagine – with a little bit of empathy (not necessarily sympathy) how Washington would react if today Putin's Russia was 12 times stronger militarily than the alliance-free US (NATO dissolved 25 years ago) and tried with his alliance of 27 other members to make Canada or Mexico the 29th member. Perhaps most people in the US and Europe would have some sympathy for the negative reaction of Washington. Rand remember, Trump wants to build a wall to Mexico…
The main reason, it is stated again and again, in the Western press, NATO and other political circles is: Ukraine and Crimea. The lie about Putin's aggression on Ukraine is told so many times that it is becoming the truth. Just see these two recent articles by Newsweek as two of hundreds of articles.
Here's the chosen story in politics and media alike
The narrative is simplified beyond recognition and goes like this:
Putin (there is always just one top guy in Western eyes and it is one leader at the top like Milosevic, Mohamed Farah Aideed, Saddam Hussein, Moammar Khaddafi, al-Assad) is a bad guy and you know that because out of the blue his suddenly annexed Crimea. By that he changes the borders of Europe and then he gets his disguised soldiers into Eastern Ukraine – a Ukraine that we, in contrast to Bush Senior, care very very much about today.
We care so much about it that Read the rest of this entry »