Archive for the 'Syria' Category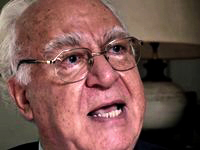 By Farhang Jahanpour
After six years of brutal conflict in Syria, hundreds of thousands of fatalities, unimaginable hardship experienced by civilians with millions displaced inside the country or becoming refugees abroad, and the destruction of most of that ancient land, the Syrian tragedy is entering a new phase.
The Russian air campaigns that started on behalf of the Syrian government in September 2015 have strengthened the government against the rebels and have forced the rebels to agree to negotiations. To that extent, the Russian intervention must be seen as a success, as it has paved the way for the latest developments. Earlier attempts at intervention by the West and their coalition had failed, mainly because they were pursuing the single goal of regime change.
Meeting in Astana on 4th May 2017, the representatives of the Russian Federation, Turkey and Iran that back rival sides in the conflict signed a Memorandum establishing "de-escalation zones" in four parts of the country mainly under the control of the insurgents.
According to the Memorandum: "Along the borders of the de-escalation zones, it is envisaged to create safe areas to prevent incidents and direct clashes between the warring parties." It is important to remember that this is not a ceasefire, or a final political agreement. As the name itself implies, it is aimed mainly at de-escalating the violence, thus paving the way for an eventual ceasefire and hopefully a political agreement between various warring factions in the coming months and years.
According to the agreement, the safe zones would include the whole of Idlib province; parts of Lattakia, Aleppo and Hama provinces; parts of Homs province; East Ghouta region; and also parts of the southern Deraa and al-Quneitra provinces. It seems that Turkey will exert some influence over Idlib, the Kurds will get a northern strip, and the rest of the safe zones will cater for the areas dominated by the rebels and the Syrian government.
This is the latest in a series of agreements and ceasefires that have failed to bring peace to Syria. Read the rest of this entry »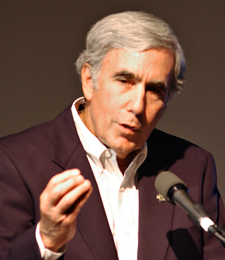 By David Krieger
Trump may have acted with insufficient evidence as to whether the chemical weapons attack was actually the responsibility of Assad and the Syrian government. Would Syrian president Assad be foolish enough to launch a chemical attack against civilians, when a military response from the US would be possible, even likely?
Peter Ford, a former UK ambassador to Syria, speaking on BBC Radio, said, "It doesn't make sense that Assad would do it. Let's not leave our brains outside the door when we examine evidence. It would be totally self-defeating as shown by the results…Assad is not mad."
Critics of the US military response have suggested as a possible scenario for the chemical release in Idlib province that the Syrian government attack may have been a conventional bombing that exploded stored weapons in the possession of the Syrian rebels, which may have included chemical weapons.
Trump did not seek and obtain Congressional authorization…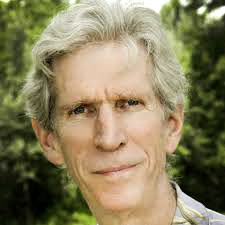 By Gareth Porter
New York Times columnist Tom Friedman outraged many readers when he wrote an opinion piece on 12 April calling on President Trump to "back off fighting territorial ISIS in Syria". The reason he gave for that recommendation was not that US wars in the Middle East are inevitably self-defeating and endless, but that it would reduce the "pressure on Assad, Iran, Russia and Hezbollah".
The whole war on terrorism has been, in effect, a bait-and-switch operation from the beginning
That suggestion that the US sell out its interest in counter-terrorism in the Middle East to gain some advantage in power competition with its adversaries was rightly attacked as cynical.
But, in fact, the national security bureaucracies of the US – which many have come to call the "Deep State" – have been selling out their interests in counter-terrorism in order to pursue various adventures in the region ever since George W Bush declared a "Global War on Terrorism" in late 2001.
By Jan Oberg

"The Debate" on April 16, 2017 with Richard Millett and Jan Oberg illustrates quite well two distinctly different perspectives on conflicts in general and Syria in particular.
Its focus is on the difference in media coverage of the terrible events in Khan Seykhoun and al-Rashideen but there is much more to it.
I'll keep on struggling for the conflict and peace perspective against the violence perspective that sees black-and-white only and continues the seemingly eternal blame game – and thus legitimates more, rather than less, warfare.
Happy if you care to share and continue the – meta – debate!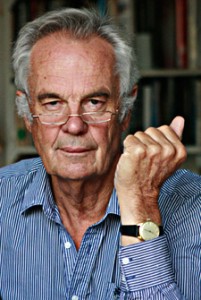 By Jonathan Power
April 11, 2017
Are our governments economical with the truth, if not maliciously misleading? Do governments the world over lie? Of course yes, because there are always occasions when realpolitik appears to demand it.
Most recently, many are arguing, we have seen an attempt to obfuscate the truth when President Donald Trump ordered missiles to be fired at an airbase in Syria in, he said, retaliation for an attack using sarin gas by the Syrian government on unarmed civilians. Critics blame the rebels.
I'm no chemical weapons expert but an hour chasing links on Wikipedia has taught me that making sarin gas without enormous scientific expertise and without a sophisticated manufacturing set up is not easy. Indeed too difficult for any of the rebel groups now operating in Syria. Moreover, if they wanted to mount a chemical weapons' attack they would have chosen mustard gas which can be made in the "kitchen sink".
This suggests since it was not mustard gas but sarin that was used, it is probably true, as Trump claims, the Syrian government of Bashar al-Assad is behind it. Even though the government is supposed to have given up all its chemical weapons in a deal brokered jointly by the US and Russia it wouldn't have been hard to hide away the small amount necessary for this attack.
Why do people on the left rush to assume that in this case Trump has lied? Read the rest of this entry »
TFF Live
April 12, 2017
The secretaries of state, Tillerson and Lavrov meet today. We seem to enter a stage of what must appropriately be perceived as a frosty new Cold War.
In the worst of cases this can lead to a new Cuban Missile Crisis. God forbid!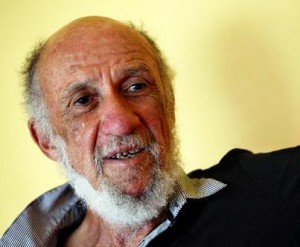 By Richard Falk
In early morning darkness on April 7th the United States fired 59 Tomahawk cruise missiles at the Syrian al-Shayrat Airfield from two American destroyers stationed in the Eastern Mediterranean. It described the targets as Syrian fighter jets, radar, fuel facilities used for the aircraft. It asserted prior notification of Russian authorities, and offered the assurance that precautions were taken to avoid risks to Russian or Syrian military personnel.
Pentagon spokespersons suggested that in addition to doing damage to the airfield, the attack had the intended effect of "reducing the Syrian government's ability to deliver chemical weapons."
President Donald Trump in a short public statement justified the attack as a proportionate response to the Syrian use of chemical weapons against the town of Khan Sheikhoun in the western Syrian province of Idlib a few days earlier, which killed an estimated 80 persons, wounding hundreds more.
Although there were denials of Syrian responsibility for the attack from Damascus and Moscow, a strong international consensus supported the U.S. view that Bashar al-Assad had ordered the attack allegedly as a means of convincing opposition forces concentrated in Idlib that it was time to surrender.
In the background, is the conviction among the more militaristic policy advisors and political figures, including Trump, that President Barack Obama's failure Read the rest of this entry »
By Jan Oberg
With this sad event we introduce TFF Live on Facebook.
You'll find the original on Jan Oberg's public page here and that is where you can best comment on it and share it (only if you are at Facebook).
Or comment below here.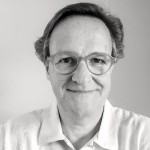 By Jan Oberg



Lund, Sweden – March 24, 2017




Can the almost total destruction of Eastern Aleppo be used constructively? 



Only if we are willing to ask and dialogue about this: 



Why does the world go on investing US$ 2000 billion annually in warfare and US$ 30 in all the UN does – only to create destruction of people, places, past and future?



How absurd, how meaningless – indeed how far must it go to destroy the West itself – before we learn to conflict intelligently?

The Meaninglessness Of War by Jan Oberg on Exposure



•



I've see much destruction during my work in conflict zones the last 25 years. But nothing compares with Aleppo and the destruction of Syria and its people.


Nothing – absolutely nothing – can justify this barbarian process, not even an alleged dictatorship and ruthless regime policies. 



We must learn from Aleppo and all the other places:


- to hate violence and war, not each other;

- to stop siding with some presumed good violence that shall combat evil violence because there is no (good) violence that is better than dialogue;



- to criminalize arms trade to conflict zones and never let a private arms trader or goverment at large when they profit and make peace impossible;



- to learn the tools of conflict-resolution and do what we have all promised to do: struggle first for peace by peaceful means as stated in the UN Charter.



• 



My photo series "The Meaninglessness of War: Aleppo" aim to encourage you to think deeply – much deeper than siding with one or the other side. 



We need a tectonic shift in the theories and practises of international politics and conflict management. ASAP.



Otherwise the rest will one day be just that: Silence. 



A global Aleppo.



Side instead with peace, decency, truth and humanity. And learn your Gandhi and other wise thinkers. Get out of the box! The group think! 



And the future of the world will be so much more promising. Even bright.
The Meaninglessness Of War: Aleppo
All the photo series at Exposure.
•