Posts Tagged 'Peter Ford'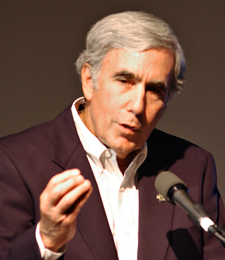 By David Krieger
Trump may have acted with insufficient evidence as to whether the chemical weapons attack was actually the responsibility of Assad and the Syrian government. Would Syrian president Assad be foolish enough to launch a chemical attack against civilians, when a military response from the US would be possible, even likely?
Peter Ford, a former UK ambassador to Syria, speaking on BBC Radio, said, "It doesn't make sense that Assad would do it. Let's not leave our brains outside the door when we examine evidence. It would be totally self-defeating as shown by the results…Assad is not mad."
Critics of the US military response have suggested as a possible scenario for the chemical release in Idlib province that the Syrian government attack may have been a conventional bombing that exploded stored weapons in the possession of the Syrian rebels, which may have included chemical weapons.
Trump did not seek and obtain Congressional authorization…