Archive for the 'EU peace' Category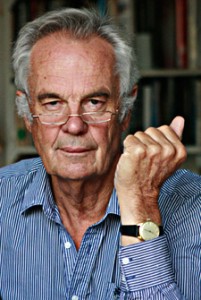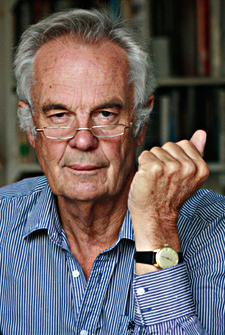 By Jonathan Power
April 4th 2017
The long talked-about referendum in Turkey will happen on April 16th. In effect voters have to decide whether the president, Recep Erdogan, in theory the incumbent of a relatively modest political post, should now be given the powers of the president and prime minister together.
Combined with a large majority in Parliament he would have enormous power to shape Turkey around his pro-Islamic agenda. Although working within a democratic system Erdogan is in many ways a populist, rather in the mould of President Donald Trump.
Shortly after his Justice and Development Party first won an election in 2003 I was in Turkey and my first question to the people I interviewed was does the party have a "secret agenda"- that is was planning at some future date to make the country Islamist. "Definitely not", was the almost universal response.
How wrong they were. Or perhaps they weren't. Maybe over the years Erdogan has changed his spots.
Either way Turkey now confronts a situation where populism, Islamism and nationalism are becoming Turkey's dominant forces. This is dangerous for Turkey.
Its highly educated, secular-minded, middle class will have less influence and indeed will be singled out and prosecuted, as many journalists, professors, novelists and judges are these days. Turkey will become even more anti the European Union – and what a mistake it was not to admit Turkey when twelve years ago it was knocking loudly on the door and was rebuffed.
The Islamist forces so strong today would have been Read the rest of this entry »
Media comments by Jan Oberg
The intellectual level of NATO's policies leaves a lot to be desired. This was illustrated during Secretary of State, Tillerson's, visit to NATO on March 31, 2017.
Everything stated lacks causal argument, evidence and reference to reality.
I call it absurd theatre and argue that Europe must recognize that it is – has been – under mental and political occupation by the US.
The US is in Europe for the sake of the US, not Europe. And it wants Europe to pay more to NATO to boost the defence of the US, not to help create peace in the European space.
See my comments at length at Iran's PressTV.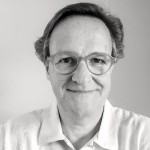 By Jan Oberg



Lund, Sweden – March 24, 2017




Can the almost total destruction of Eastern Aleppo be used constructively? 



Only if we are willing to ask and dialogue about this: 



Why does the world go on investing US$ 2000 billion annually in warfare and US$ 30 in all the UN does – only to create destruction of people, places, past and future?



How absurd, how meaningless – indeed how far must it go to destroy the West itself – before we learn to conflict intelligently?

The Meaninglessness Of War by Jan Oberg on Exposure



•



I've see much destruction during my work in conflict zones the last 25 years. But nothing compares with Aleppo and the destruction of Syria and its people.


Nothing – absolutely nothing – can justify this barbarian process, not even an alleged dictatorship and ruthless regime policies. 



We must learn from Aleppo and all the other places:


– to hate violence and war, not each other;

- to stop siding with some presumed good violence that shall combat evil violence because there is no (good) violence that is better than dialogue;



– to criminalize arms trade to conflict zones and never let a private arms trader or goverment at large when they profit and make peace impossible;



– to learn the tools of conflict-resolution and do what we have all promised to do: struggle first for peace by peaceful means as stated in the UN Charter.



• 



My photo series "The Meaninglessness of War: Aleppo" aim to encourage you to think deeply – much deeper than siding with one or the other side. 



We need a tectonic shift in the theories and practises of international politics and conflict management. ASAP.



Otherwise the rest will one day be just that: Silence. 



A global Aleppo.



Side instead with peace, decency, truth and humanity. And learn your Gandhi and other wise thinkers. Get out of the box! The group think! 



And the future of the world will be so much more promising. Even bright.
The Meaninglessness Of War: Aleppo
All the photo series at Exposure.
•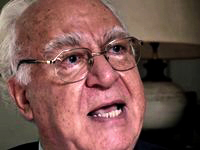 By Farhang Jahanpour
Last year's U.S. presidential election campaign was the most acrimonious in recent history. The debates were personal and bad-tempered. Some email leaks from the Democratic National Committee showed that the committee had been actively trying to undermine Senator Bernie Sanders' presidential campaign in favor of his rival Hillary Clinton, which deprived both of them of victory in the election.
On the Republican side, most candidates engaged in crude personal attacks against each other. Senator Marco Rubio hit an extreme low by referring to Donald Trump's small hands, and Trump retorted that Rubio had "really large ears" and gave him the nickname of "Little Marco".
Trump called Senator Ted Cruz "the single biggest liar" and threatened that "he would spill the beans" on his wife. Trump also constantly referred to his Democratic rival as "Crooked Hillary", with the crowds chanting: "lock her up".
The campaign manifested a level of vulgarity that has been unprecedented in American politics. Based on Trump's comments about women, blacks, Mexicans, Muslims, etc. many American commentators have described him as racist, sexist, homophobic, xenophobic, and narcissistic.
However, alongside those controversial remarks, Trump also gave the impression that if he were elected his presidency would mark a major break with the past and would usher in a more peaceful world and a more constructive relationship with Russia.
Trump strongly criticized the invasion of Iraq, the trillions of dollars that were spent on it and the hundreds of thousands of lives lost. He hinted that his administration would not interfere in the internal affairs of other countries and would concentrate on "making America great again".
Donald Trump won the election on the basis of Electoral College votes, yet his victory was far from impressive. Some 40% of registered voters didn't vote. Of the 60% who voted, Trump got a little more than 28% of the vote. His 62 million votes constituted 18% of America's 340 million people, and Hillary Clinton received nearly three million more popular votes than Trump did.
So, although technically Trump won, he certainly has no decisive mandate. He is also the only president to have come to office with no previous elected post and no public or military service, even at a junior level, and not even having the support of leading Republicans.
An administration filled with generals and millionaires
President Trump formed a cabinet of generals and millionaires, basically to boost his own ego, because he feels strong in the company of generals and rich people. Read the rest of this entry »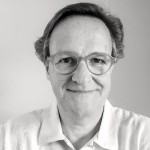 By Jan Oberg
Jan Oberg's comment on Chancellor Merkel's speech at the Munich security conference where she mentioned the duty Europe has to receive refugees and also reiterated that Germany will do its best to increase its military budget to 2% of its GDP.
Apart from this one can only get very sad and pessimistic when reading the comments underneath this sequence: Boundless hate against Merkel herself, racism, anti-Islam, anti-Semitism – and not one (of the first 70+ comments) on the issue of NATO, the risk of war or on what I brought up about the need for new, less militarist policies, less interventionism and better ways of handling the refugees.
Anger and hatred just under the surface, brought out mostly anonymously. No reasoning, just smear.
We still have a long long way to go in terms of public education…
Here the short video comment on PressTV where you can also see those comments.

Comment by Jan Oberg
The Malta EU meeting is expressive of militarism, colonialism and racism in one. Is it time perhaps to call the EU the Evil Union? People outside, in the rest of the world sees this and will draw their conclusions.
And an – admittedly unconventional – proposal on what to do with the politicians who are responsible for the destruction of Libya.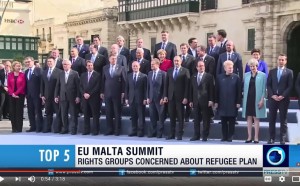 By Jan Oberg
– who speaks to PressTV about The Jungle camp in Calais and children gone missing since it was destroyed.
Here a few comments on Erdogan's recent attack on the West for supplying arms to the Kurds.
Funny that Turkey's president should accuse someone else for weaponizing a conflict. At the same time as Turkey does it and is also involved in two wars outside itself – Iraq and Syria – and one inside against the Kurds.
In this short interview I seek to raise the imagination: Since the weaponization of conflicts is a cancer on the world, imagine that a God-like magnetic force that could suck up each and every weapon in the Middle East, what would happen?
They would be forces to sit down and talk!
And one more point I did not get around to say: The world's cancerous arms industry and criminal arms traders – governmental as well as private – would go out of business and many end up behind bars.
In short, a much better world.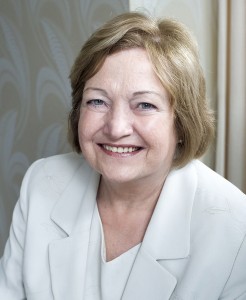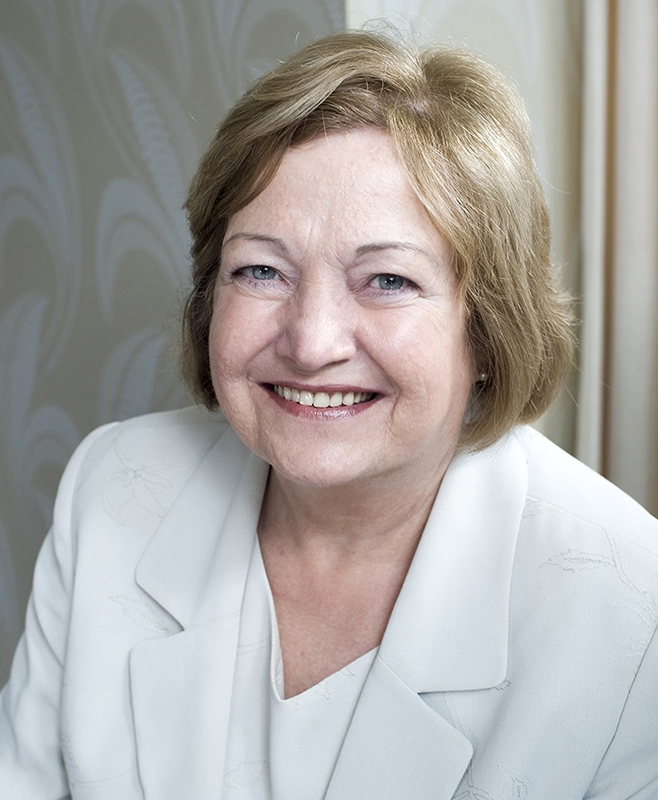 By Maired Maguire
"War is illegal and immoral, it has to end and it can be ended.'
Speech at the international meeting "Thirst For Peace", Assisi September 18-20, 2016. Promoted by Community of Sant Egidio and Diocese of Assisi and Franciso Families.
Dear Friends,
I am happy to be here at this International Meeting and I would like to thank our hosts, for their invitation to attend. I have always been inspired by the lives of St. Francis and St. Clare, whom I believe are Icons of Christian Gospel Peace and Nonviolence.
Francis the man of action, steeped in empathy and love for all, and Clare a woman of prayer, whose love of God led her into the depth of mysticism and peace.
Francis and Clare lived in a time of violence and war, yet they choose to live the nonkilling/nonviolence of Jesus. Francis as a youth fighting in his local military, knew well how to wield a sword, yet he choose to follow the command of Jesus to Peter, when he told him to put up his sword and healed the Soldier's ear.
He left the military to live in poverty and service, and together with Clare, and his followers refused to take up arms. Francis and Clare, in the midst of much feudal violence, choose to follow the Christian nonviolence manifesto 'the Sermon on the Mount'.
For many people in Europe and the world, challenged by growing violence and injustice, the lives of these two great 13th century Saints gives us hope and inspiration.
Pope Francis, following in the steps of St. Francis, gives us all hope as he challenges us to work for the abolition of the death penalty, ending poverty, the arms race, nuclear weapons, and environmental destruction, etc.,
However, I believe we need a clear renunciation of the 'just war' theory (a phoney piece of morality in the words of the late Fr. John L. McKenzie) and I add my voice to those appealing to Pope Francis for an Encyclical on Peace and Nonviolence, calling Christians to rejection militarism and war and to follow a Peace theology in keeping with the teachings of the Nonviolent Jesus.
This would give great Spiritual leadership not only to Europe but to Humanity.
I believe Europe today Read the rest of this entry »
Commenting on PressTv on July 22, 2016 after yet another tragedy in the Mediterranean.
But how much did the media cover that in comparison with the Nice tragedy – and Hollande's killing of 120 innocent civilians as revenge for Nice (which at the time was not known to have any connections to ISIS or similar)?