Archive for the 'Violence-prevention' Category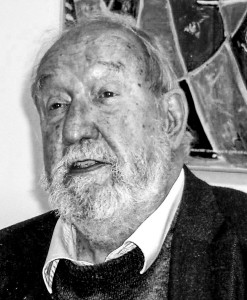 By John Scales Avery
In his book, "The Deep State: The Fall of the Constitution and the Rise of a Shadow Government", Mike Lofgren called attention to the fact that much of the real power in Washington is not controlled by the President and members of Congress, but is in the hands of multi-billion-dollar organizations that are not only huge, but also unelected and secret, for example the CIA, NSA and FBI.
The enormous power of the deep state is undemocratic by definition, since its organizations operate without public knowledge or control. Its power is not only undemocratic but also extremely threatening to the lives of Americans, and also to to the lives of people throughout the world.
This serious threat comes from the fact that the deep state seems to be under the control of the Military-Industrial Complex. It promotes aggressive policies that risk nuclear war.
Most people of good will in the United States and elsewhere oppose Donald Trump's racism, bigotry, climate change denial and neo-fascism.
It is a mistake, however, to attack his wish for better relations with Russia. A nuclear war between Russia and the United States would be a catastrophe of unimaginable proportions, from which human civilization would hardly recover. In a situation of tension, such a war could occur through human error, technical failure, or escalation, although neither government planned for it or wished for it.
I've written about militarism's hostages and the risk nuclear weapons and command structures pose to humanity' survival here.
And here is an analysis of the flaws of the concept of nuclear deterrence. In addition, nuclear weapons are illegal and their use unethical.
The above-mentioned military-industrial complex (MIC) that Dwight D. Eisenhower warned the world against in his farewell speech in 1961 is dealt with in some detail here.
Recently the CIA forced the resignation of General Mike Flynn by making public some (illegal) telephone wiretaps of Flynn's conversations with the Russian Ambassador. Here an insightful analysis in the Deep State perspective.
Former Democratic presidential candidate Dennis Kucinich commented:
"What's at the core of this is an effort by some in the intelligence community to upend any positive relationship between the U.S. And Russia… There are some people trying to separate the U.S. And Russia so that the military industrial intel axis can cash in. There's a game going on inside the intelligence community where there are those who want to separate the U.S. From Russia in a way that would reignite the Cold War."
Here is the video in which he talks about these deeply serious aspects of American politics and tells the American people to wake up!
In order to avoid the threat of a catastrophic nuclear war with Russia, it is vitally important that the American people should regain democratic control of their government.

Editor's notes
A few minor changes have been made here to Avery's original and links inserted to help the reader navigate to the important sources.
We want you to be aware of the incredibly comprehensive and diverse production of analysis by John Scales Avery can be found here. Also, be aware of his huge three-part Collected Essays from Irene Publishing.
His lifelong work for global peace, nuclear abolition, harmony with our planet and global ethics would certainly qualify for a Nobel Peace Prize in the spirit of Alfred Nobel's will.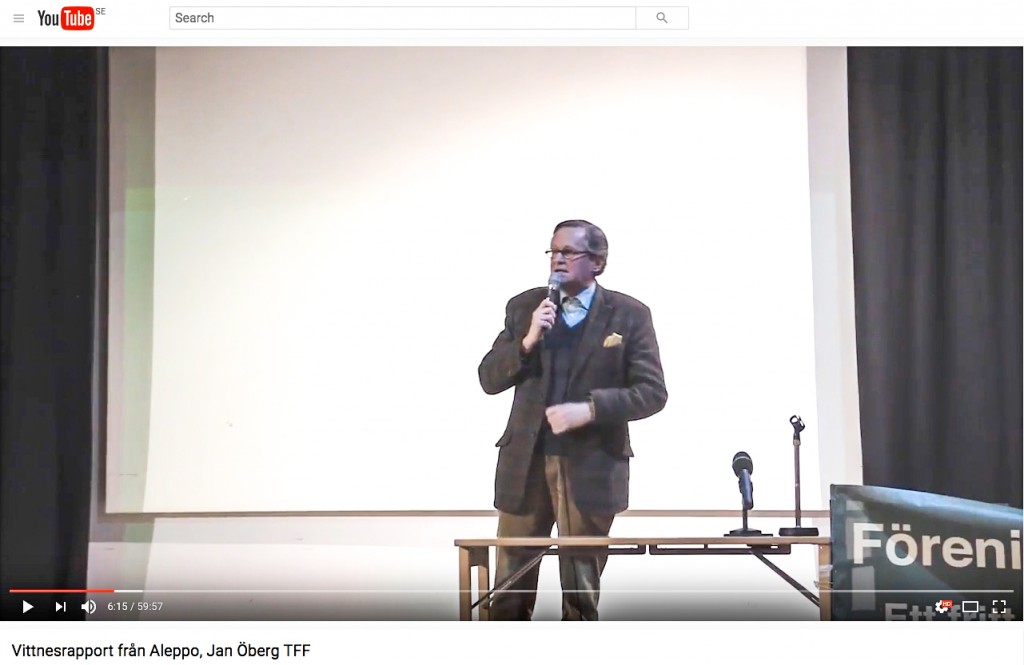 Videoinspelning av Jan Öbergs föredrag i Stockholm februari 2017

Inspelningen är uppdelad i två delar:
Del 1: Vittnesrapport från Aleppo
60 min.
Del 2: Debatt och vägar till fred i Syrien
45 min.

Bakgrund
10-14:e december 2016 vistades Jan Öberg i Aleppo. Med sin unika erfarenhet från staden ifrågasätter han den gängse massmediarapporteringen, argumenterar för ett nytt sätt att se på konflikter på och ger förslag till den nödvändiga fredsprocessen.

Moderator
Anders Björnsson, författare

Datum
Lördag 25 februari kl. 14-16, Bagarmossens Folkets Hus, Stockholm

Arrangörer
Föreningen Syriensolidaritet, Folket i Bild Kulturfront – Stockholmsavdelningen, FiB-juristerna m.fl.

Jan Öberg rapporterar
– Jag kunde fritt tala med vem jag ville, och fotografera som jag ville. Jag gick omkring utan säkerhet, polis eller annat skydd. Många tackade mig för att jag var i Aleppo vid befrielsen.
– Förstörelsen av Aleppo är värre än jag någonsin trott – efter att ha sett Sarajevo, Mostar och Vukovar. Den stora förstörelsen är från gatustriderna – en mindre del ifrån luften.
– Ingen av dem många jag pratade med hade sett de Vita Hjälmarna. Däremot träffade jag frivilliga från Syriens Röda Halvmåne som var mycket professionella.
– De jag pratade med uttryckte sin glädje över frihet efter fyra års belägring och uttryckte tacksamhet över regeringens och ryssarnas insatser.

Öbergs fotoberättelser
Se också Jan Öbergs fotoserier med bakgrunds- och förklarande text här.

TFF PressInfo och andra artiklar – av vilka många handlar om Syrien – finns på TFF:s blogg här.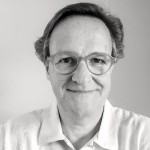 By Jan Oberg
Three perspectives on the Syrian conflict formation
The Syrian conflict formation is hugely more complicated than we've been told by Western politicians (all mainstream in spite of democratic features) and mainstream/dependent media.
To some there are only internal aspects and it's called a civil war only. That's a necessary but not sufficient aspect.
The same goes for the only regional perspective focusing on e.g. the Israel-Palestine conflict, Iran's, Saudi-Arabia's, Turkey's roles and policies.
To others, everything can be explained from the point of view of Western interventionism/imperialism. That's also a necessary but not sufficient aspect.
To understand anything of the Syrian conflict formation – and there are very many layers, dimensions and participants over the last 100 years – we need all three basic approaches.
But given that Westerners are likely to have been informed by Western media and politicians they are likely to grossly underestimate the third, the Western-global dimension.
And that narrative is likely to be politically correct, to underestimate the nasty sides of the West the last good 100 years in the region and present the West as basically good guys interested in peace, democracy and freedom.
This bias has been reinforced by what is probably the most massive marketing/public relation effort in any modern war – in the style of the fake news story about Saddam's soldiers throwing out babies from their incubators in Kuwait City. In order words, pure invention/lies/planted stories/rumours and PSYOPs – psychological operations selling unverifiable stories to influence our hearts and mind in a single policy-promoting direction.
The US/CIA involvement in Syria over the last 68 years is well-documented and easy to access – but never pointed out by the intellectually lazy who think it is enough to just point out that everything is the fault of the "dictator" and his "regime".
The US worked on deliberately de-stabilising Syria years before 2011 (as documented by WikiLeaks and others) when the peaceful demonstrations took place. The Western military support to RIOTs (Rebels, Insurgents, Opposition and Terrorists – most of the latter) was stepped up and while many point out that the US under Obama didn't "do anything", it can be argued that NATO countries acted in a variety of ways, too many and wrong-headed ways – none of them serving a politically negotiated solution, peace or democracy in Syria.
The agenda was foreign interference, promoted military foreign presence (aggression) in international law terms and regime change. One more regimes change, that is, after the earlier completely failed ones in Iraq and Libya.
A series of Western NGOs – no longer Non but NEAR-Governmental Organisations – were part and parcel of the policy, increasingly involved and funded by the Western/NATO/Turkish-Saudi-Gulf-Israeli strategy of de-stabilization – such as US-based Avaaz and French foreign ministry manufactured media outfits such as the Syrian Media Incubator Aleppo Media Centre, the SMART News Agency, the media work of the White Helmets which did humanitarian work only among RIOT fighters and relatives (and stole the name of Syrian Civilian Defence from Syria's own organisation with that name from 1953).
They came in on the civilian media narrative-creating side. And there are others. Since the days of Yugoslavia, think tanks, human rights and humanitarian organisations have been drawn in – and accepted – to serve specific political interventionist agendas in spite of calling themselves independent, not-for-profit etc. This co-optations spells, potentially, the end of civil society as well as of the open and critical debate about governments' policies.
All of this continued and was stepped up also after it had become clear that the legitimate, peaceful, democratic, anti-govenment opposition in Syria had been completely sidelined and/or overtaken by Syrian militants and foreigners with guns in their hands.
The West did not get cold feet, it stepped up it regime-change policies in all kinds of ways, regrettably also by massive NGO-investments in proxi- and other pro-war campaigns.
No one thought of the consequences for the huge majority of the innocent Syrian people who had never touched a gun, or thought of doing so.
And two more perspectives: Don't focus on the violence and the evil guy only – it's war-promoting
No one seems to even have asked the question Read the rest of this entry »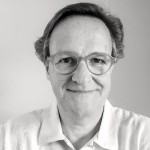 By Jan Oberg
Jan Oberg's comment on Chancellor Merkel's speech at the Munich security conference where she mentioned the duty Europe has to receive refugees and also reiterated that Germany will do its best to increase its military budget to 2% of its GDP.
Apart from this one can only get very sad and pessimistic when reading the comments underneath this sequence: Boundless hate against Merkel herself, racism, anti-Islam, anti-Semitism – and not one (of the first 70+ comments) on the issue of NATO, the risk of war or on what I brought up about the need for new, less militarist policies, less interventionism and better ways of handling the refugees.
Anger and hatred just under the surface, brought out mostly anonymously. No reasoning, just smear.
We still have a long long way to go in terms of public education…
Here the short video comment on PressTV where you can also see those comments.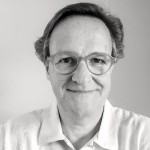 By Jan Oberg
On the occasion of NATO's defence minister meeting on February 15-16 discussing NATO, Ukraine, Crimea, Syria and the eternal threat images which are fake – with former Assistant Secretary of Defence of the United States, Mr. Lawrence J. Korb.
I'm afraid he got some stuff wrong such as the establishment of NATO and whether or not Kosovo is part of the Balkans.
He also believed that NATO's 1999 bombing of Serbia-Kosovo had a UN Security Council mandate.
Enjoy those small moment and the rest where I am trying to present some more general thourght on why the whole NATO philosophy is outdated – the only point where I agree with President Trump…

Media experience and policy
Lots of people in the debate seem to believe there is something strange about being in the "propaganda" media of "enemies of the West" – read the global Iran's PressTV and Russia's Russia Today.
What they don't seem to have acknowledged is that tons of Westerners are being interviewed and do commenting (like myself for years) at these media. Here is Mr. Korb with me at Iran's international TV channel.
What they also don't know is something I am sorry to report: I've met attempts at manipulation and "editing" and censorship with a series of Western mainstream media, not the least in my native Denmark, but I have not experience any of that even once with Russia Today and PressTV. Very decent professionals!
So much for the free press and for the propaganda channels. My personal problems is, which is which?
A personal pledge provoked by the debates about Syria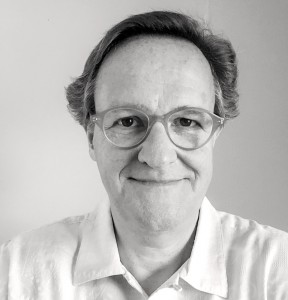 Summary
About 95% of all debates about conflicts and war that we see in politics, mainstream media, the Internet and social media focus on the violence, who uses more or less of it and who is, therefore, the evil party.
This approach places direct violence – such as human rights violations, killings, bombings etc. – in the centre of the attention and that is unfortunate because violence is always only a symptom. I call this the simplifying or reductionist approach; invariably it has populist connotations too and usually ends up in mud-slinging.
I argue in this analysis that this reductionist approach is counterproductive and that – because of the defining characteristics of these debates – the underlying conflicts/problems that cause the violence are never in focus and that no international complex conflict can be explained even rudimentarily by asserting that one single individual's personality or behaviour is the root cause, the problem or the conflict itself.
Secondly, I explain what makes the reductionist approach so typical and 'natural' in the eyes of Westerners. We have to be aware of the deficits of this entire approach to conflict which, I argue, is also related to Western ways of thinking, including Christianity. (You may jump this section if you are more attracted to practical implications than to philosophy).
The third section deals with the conflict and peace approach as an alternative – arguing that only through that can we arrive at the necessary dimension: How can the violence stop and how can the conflicting parties change their perceptions, attitudes and the problem/conflict that stands between them so that peace can unfold. Like the science of medicine, it has a focus on the disease and we do a Diagnosis, Prognosis and Treatment by finding the root causes rather than just treating symptoms.
Finally I make the pledge to never again participate in discussions within the reductionist discourse of the violence and who-is-good-and-who-is-bad. I will spend my energy, instead, on the constructive conflict and peace approach that is also the only one that will benefit the innocent victims in conflict zone, the people who have never even thought of taking up arms.
In short, it is a refusal to let the violence and 'evil' individuals take centre stage in any discourse and instead look at problems and their resolution together with peace-building and thus – Gandhian style – let non-violence and peace-making by peaceful means take centre stage:
Since this author is a peace and future researcher, I shall no longer participate in any discussion or debate about a conflict or war in which the main focus is on the direct violence and one or more participants point out that they know who the bad guy is and seek to frame or place me on this or that or the other side.
Under "PS" you'll find my four-part view on matter of justice which of course is part and parcel of peace-building.
• • •
I've experienced it repeatedly over the last good 20 years, since the bad old days of Yugoslavia's dissolution wars and I see it now, only more viciously, in the discussions about Syria in the old media as well as the social media:
If you are not clearly supporting party A to a conflict you must be a supporter of B.
From that follows:
Since I am in favour of the good guy A, you are a bad guy because you side with B (or don't side with A).
This approach can be categorised as simplistic and reductionist. It prevents an understanding of what a conflict is about and hinders peace thinking and proposals.
It also amounts to legitimating more war.
This approach is wrong and counterproductive because invariably it:
1) builds on the assumption that there are only two sides in a conflict; that is never the case in complex international conflict;
2) builds on the either/or fallacy that you must be pro-B since you are not pro-A, overlooking the simply fact that one could also sympathize with party C and/or M and/or V; alternatively that all participants behave in such a manner that you sympathise with no one;
3) focuses on parties, or actors, and not on the underlying problems that make the parties fight each other;
4) satisfies people's more or less narcissistic need for being right and being confirmed as being morally superior – irrespective of whether or not they understand the issues;
5) builds implicitly upon the assumption that the two parties represent Good and Evil and that all of the good ones are on one side, all of the bad ones on the other;
6) creates endless, sterile debates Read the rest of this entry »
By Jan Oberg
Commentinng on President Rouhani's plea for tolerance and no borders on Press TV, January 28, 2017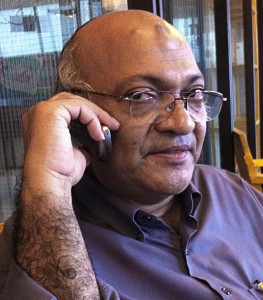 By Chaiwat Satha-Anand,
TFF Associate
At the 16th International Peace Research Association (IPRA) conference held in Brisbane, Australia in 1996 under the guidance of Ralph Summy with the theme" Creating Nonviolent Future", Glenn D.Paige began his keynote address titled: "To Leap Beyond Yet Nearer Bring: from war to peace to nonviolence to nonkilling" by recounting another IPRA meeting held in Yokohama, in 1980.
At that meeting, a question was raised as to whether it would be possible for IPRA to take up the subject of "nonviolence".
A distinguished European researcher responded in the negative saying that nonviolence "would discredit peace research".
Six years later in 1986 at the IPRA conference held in Sussex, Theodore Herman convened what I believe to be the first IPRA nonviolence commission. Later in 1988 at the IPRA meeting held in Rio de Janeiro, Herman asked Paige to help convene the next nonviolence commission. Paige became the convenor of the nonviolence commission in the 1990 IPRA conference held in Groningen, Netherlands. [Papers from this conference were published in Gandhi Marg Vol.14 No.1 (April-June 1992)]
I attended the first IPRA conference in Rio de Janeiro in 1988. Glenn Paige was my teacher and mentor. Read the rest of this entry »