Posts Tagged 'Yemen National Dialogue Conference'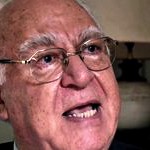 By Farhang Jahanpour
After four weeks of savage bombing of their impoverished neighbor, Yemen, the Saudis declared "Mission Accomplished", and promised to halt their aerial bombardment at midnight on 22 April 2015. Yet only three hours later, they resumed their attacks with greater intensity from the sea and the air.
Although the conflict in Yemen has been going on for four years, it was the new 79-year old Saudi King Salman and his young son Muhammad bin Salman (believed to be between 27 and 33 years old) who has been appointed defense minister as well as running the royal court and the newly formed Economic and Development Affairs Council, in addition to being a member of the Political and Security Affairs Council, another key decision-making body, who decided to start the aerial bombing of Yemen.
The Saudis turning Yemen into another Libya or Syria
After having helped the attacks on Libya that resulted in the ouster of Mu'ammar Qadhafi and the mayhem that has followed, after supporting the Sunni insurgents to fight against the Iraqi Shi'a-led government causing tens of thousands of casualties as the result of suicide bombings, organizing and supporting terrorists to oust President Bashar Asad in Syria that have morphed into the terrorist group ISIS that has destabilized both Syria and Iraq and the entire region, and after sending forces to Bahrain to put down the pro-democracy movement in that country, it seems now it is Yemen's turn to be turned into a failed state.
During the first four weeks of air strikes the Saudis have pummelled 18 of Yemen's 22 provinces, striking schools, homes, refugee camps, crowded residential areas, power and water infrastructure, dairy factories and humanitarian aid supply, as well as blowing up a large part of Sanaa which is a world heritage site.
According to World Health Organization, at least 944 people were killed and 3,500 wounded in the first four weeks of the air strikes (some put the figures much higher). Hospitals are short of electricity and there is acute shortage of medicine to take care of thousands of wounded Yemenis who are in urgent need of treatment.
Furthermore, the entire country is without power, Read the rest of this entry »