Posts Tagged 'South Africa'
By Johan Galtung
Mohandas Gandhi invented the nonviolent approach to basic social change, Satyagraha, in South Africa in the early 20th century; Nelson Mandela presided over the birth of a one person-one vote democracy at the end of the century. Both were lawyers, trained in English Common Law; good in the sense of a keen consciousness of what is right and wrong, bad in the sense of a court process identifying who is in the wrong rather than solving underlying conflicts, and wrong in the sense of punishing the wrong-doer; violence rather than cooperation.
Both built on the positive side of law – the indelible rights of the people for whom they were fighting by comparing empirical facts with normative rights; immigrant Indians in the case of Gandhi, original inhabitants in South Africa, the Blacks, in the case of Mandela.
Gandhi (1869-1948) did not live to see equality between Indians and whites in South Africa, but in India, his mother-father land; Mandela (1918-2013) did. They won their struggles – but the societies that emerged still suffer from other and major ones.
A deep culture united them: the culture of law. Read the rest of this entry »
By Jonathan Power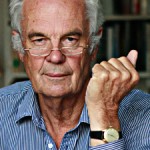 South Africans of all races know how to behave at election time- responsible as voters and honest in their voting procedures. This is part of the legacy of Nelson Mandela who, as his funeral last year made clear, was the most honoured and respected leader in the world.
The country that has tripled its income in the years since the end of apartheid has achieved a lot more, much of it totally unexpected by white opinion. The Financial Times recently wrote, "What was in 1994 a divided country and a broken polity is now an unrecognisable, modern, investment-grade economy".
Inflation has been tamed and support for the poor has been expanded with weekly cash grants to 16 million people. Every year 1 million people join the middle class. Read the rest of this entry »