Archive for the 'Peace' Category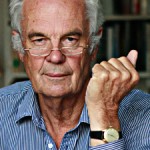 Donal Trump is the antithesis of leadership. Walking into the cauldron of the Middle East and denouncing Iran when it had just – almost at the same moment – re-elected as president a man who presided over the deal that de-fanged his country's nuclear program and whose support is badly needed in fashioning an end to the Syrian war, stabilising Iraq and beheading ISIS was a show of how not to make friends and win people over.
In Saudi Arabia he seemed to act as if enormous amounts of military hardware would be enough to convince its leadership that he was a changed man – as a presidential candidate he had said many harsh words about the country.
I doubt if the Saudi Arabians were so quickly convinced that he is a sophisticated leader capable of untangling the criss-crossing of alliances and interests that bedevil parts of the Middle East.
The lack of loud applause when he gave his "big" speech tells it all.
What is leadership?
First having a blueprint of what one wants to achieve, and that is more than 100+ days in the making. It's no use trying to say nice things after one is elected. Observers, searching to find the personality and inner convictions of a man who confronts them as the president of the United States, look at the record. After all, for them the stakes are high, and much hangs in the balance.
The day after a big speech or a flying visit the question is, is he more than a guy who can knock the heads together of a municipality to be allowed to buy land to build a golf course or new hotel? Read the rest of this entry »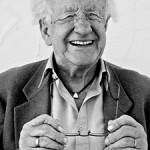 By Johan Galtung
A key slogan during the student revolt in Paris May 1968, soon 50 years ago, was Imagination au pouvoir! Bring imagination to power!
We were there, walking with thousands from Champs-Élysées to Place Etoile where a stentorian voice commanded us to sit in small groups in the circles under the Arch to "discuss the situation". So we did.
France is now suffering from more imagination deficit than ever. To call Le Pen-Front National "extreme right" when the issue is for or against the EU is not helpful.
Left-right was 20th century politics.
Why not think bigger, beyond EU: for or against EURASIA, Russia-China are ready? Trade fills trains London-Beijing; a West-East axis, not the old colonial obsession with North-South (neo)colonialism.
And how about both, EURASIAFRICA? They hang together geographically.
Another word for imagination is creativity. Read the rest of this entry »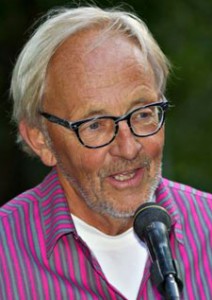 By Gunnar Westberg
TFF Board member
April 17, 2017
North Korea was utterly destroyed in the Korean war. The people of DPRK, the Democratic People's Republic of Korea, are not allowed to forget that USA considered using nuclear weapons against them.
There are frequent exercises when the population is rushed into underground shelters where they have to stay for days. The perceived, and maybe overblown, threats from the South are an effective way in raising support for the political leaders.
The leaders of DPRK believe that their nuclear weapons will deter an attack from the south. Look at Khadafi in Libya, they say, he gave up his nukes and was attacked. Saddam Hussein had no nukes, he was attacked. We shall not give up the nuclear deterrent as long as we are under threat.
In 1991 USA withdraw all nuclear weapons from South Korea. Subsequently North Korea and South Korea signed the Joint Declaration on the Denuclearization of the Korean Peninsula, whereby both sides promised they would "not test, manufacture, produce, receive, possess, store, deploy or use nuclear weapons".
The North Korean nuclear weapons program was mothballed for a longtime. However, the inspections and negotiations were repeatedly interrupted and the whole agreement was several times in jeopardy.
In 1994 the previous US President Jimmy Carter travelled to Pyongyang to meet with DPRK president Kim Il Sung. Read the rest of this entry »
By Jan Oberg

"The Debate" on April 16, 2017 with Richard Millett and Jan Oberg illustrates quite well two distinctly different perspectives on conflicts in general and Syria in particular.
Its focus is on the difference in media coverage of the terrible events in Khan Seykhoun and al-Rashideen but there is much more to it.
I'll keep on struggling for the conflict and peace perspective against the violence perspective that sees black-and-white only and continues the seemingly eternal blame game – and thus legitimates more, rather than less, warfare.
Happy if you care to share and continue the – meta – debate!
TFF Live
April 12, 2017
The secretaries of state, Tillerson and Lavrov meet today. We seem to enter a stage of what must appropriately be perceived as a frosty new Cold War.
In the worst of cases this can lead to a new Cuban Missile Crisis. God forbid!
And a few words about Western mainstream media unwillingness to deal with NATO criticism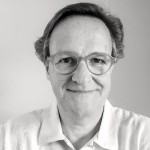 By Jan Oberg
It's as amazing as it is frightening how the West – a group of countries allegedly fighting for truth against propaganda and fake news by others – leads exactly that game itself.
And so is the degree to which Western allegedly free media – meaning free also of political powers that be – continue to ask no questions and do no research. We are obviously living in the post-intellectual age, knowledge having been replaced by marketed and more or less invented, elite self-serving narratives. For instance…
Take a close look at what Gen. Curtis M. Scaparrotti, commander of U.S. European Command, says when testifying before the US House Armed Service Committee. He is also SACEUR – Supreme Allied Commander Europe, the man whose views and actions will decide the fate of 500+ Europeans should there be a major war in this region of the world.
What is says is plain irresponsible. It's beyond the rational. While it may not be fake news, it's an example of ignored, omitted news.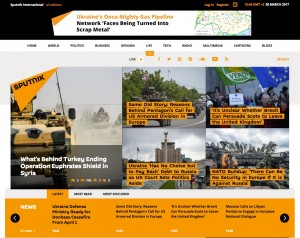 He blows up beyond recognition the so-called Russian threat. There is no single evidence of it in his statement – why it would happen, how, where, with what motives the Moscow would have and – in particular – how likely it is to become reality. He merely asserts it – based upon a wildly exaggerated estimate of his own authority: Read the rest of this entry »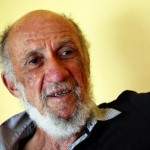 By Richard Falk
March 4, 2017
Donald Trump has articulated clearly, if somewhat vaguely and incoherently, his anti-globalist, anti-UN approach on foreign policy.
For instance, in late February he told a right-wing audience at the Conservative Political Action Conference that "there is no such thing as a global anthem, a global currency, or a global flag. This is the United States that I am representing. I am not representing the globe."
A similar sentiment was expressed to Congress a few days later in a tone of voice and choice of words praised by media wonks as 'presidential.' On this occasion Trump said, "[m]y job is not to represent the world. My job is to represent the United States of America."
Such rhetoric coming from a normal American leader would probably be interpreted as an expression of geopolitical humility, implicitly rejecting the standard insistence on American exceptionalism, exemplified in recent times by the project to create and maintain the first global state in human history.
This potentially self-limiting language might even be understood as renouncing earlier claims to assert American global leadership as the keystone of world order.
George W. Bush in 2002 gave this bold leadership claim a sharp edge when he insisted that only the US model of market-based constitutionalism was a legitimate form of governance for sovereign states in the 21st century.
Or even more grandiosely, in the spirit of Michael Mandelbaum and Thomas Friedman, that the United States as a consequence of its martial strength, technological prowess, democratic values and institutions, and skills of leadership provides the world with the benevolent reality of virtual 'world government.'
Let's face it, Donald Trump is not a normal political leader, nor is he someone disposed to embrace humility in any form, so we should take his pledge to represent American interests while leaving the world to fend for itself with many grains of salt, especially if we consider the specifics of the Trump worldview.
What Trump seems to be offering is maximum disengagement from international and global arrangements designed to Read the rest of this entry »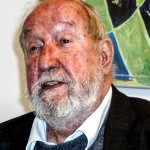 By John Scales Avery

The duty of individuals living under an unjust government.
There are many governments today that can be described unjust, and some that even deserve to be called fascist.
What is the duty of the individual citizen, living under such a government?
What was the duty of a German, living under Hitler?
The thoughts of Thoreau, Tolstoy, Gandhi and Martin Luther King can help us to answer this question. The Nuremberg Principles can also help us to answer it.

Henry David Thoreau and Civil Disobedience
We usually think of Thoreau (1817-1862) as a pioneer of ecology and harmony with nature, but he was also a pioneer of non-violent civil disobedience.
Thoreau refused to pay his poll tax because of his opposition to the Mexican War and to the institution of slavery. Because of his refusal to pay the tax (which was in fact a very small amount) he spent a night in prison.
To Thoreau's irritation, his family paid the poll tax for him and he was released. He then wrote down his ideas on the subject in an essay entitled "The Duty of Civil Disobedience", where he maintains that each person has a duty to follow his own individual conscience even when it conflicts with the orders of his government.
"Under a government that which imprisons any unjustly", Thoreau wrote, "the true place for a just man is in prison."
Thoreau's "The Duty of Civil Disobedience" influenced Martin Luther King, and it anticipated the Nuremberg Principles.

Tolstoy: The Kingdom of God is Within You
As an old man, Count Leo Tolstoy (1828-1910) had achieved all of the goals that humans normally set for themselves.