Archive for the 'Peace' Category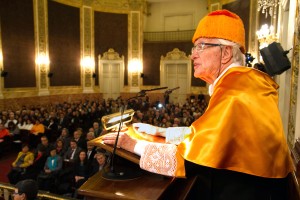 By Johan Galtung
Receiving Dr Honoris Causa, Universidad Madrid Complutense, 27 Jan 2017
Dear Rector, dear Jury!
I receive this great honor bestowed upon me in deep gratitude and pride, promising to try to live up to it.
I will now share with you some words about how I got launched on the track for which you honor me, peace studies and peace practice.
Like so many, I felt desperate about the wars in our enlightened century and continent and asked, Why? What can we do to avoid this suffering, not only the wounded and dead, but the countless bereaved?
From my family I knew a little about health studies and had been struck by the fruitful distinction between cause and symptom. The symptom is on the surface of the body, like fever; but the root cause is deeper down, inside, a sepsis. A major breakthrough. "Treat the cause, not the symptom" became a new rationality. Cooling the body makes some sense, but it isn't the cure; and even less treating a swollen ankle that could be a symptom of a serious heart illness.
My illness was war, my wellness was peace.
Was war a cause with horrible effects with nobody really winning, or could war be a symptom of something deep down in the "body politic", a "root cause"? Of something preceding war and violence in general, which if removed would also remove, or at least reduce, war and violence? But what?
This was important because if we accept violence as the root cause then we link it to the human body or humanity as such, not only as innate, but as inevitable. We would have to learn to live with it and with its effects, some of them summarized in "war breeds war".
War rhetoric actually pointed in two directions: "someone blocking what we are entitled to" and "revenge for unjust wars against us". The first points to conflict, "incompatible goals"; the second to trauma, "wounds from past violence". I have stayed with those two.
This liberates human nature from being the cause Read the rest of this entry »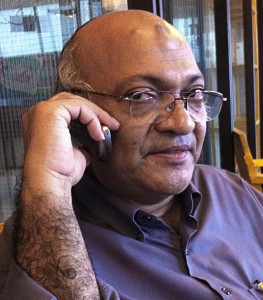 By Chaiwat Satha-Anand,
TFF Associate
At the 16th International Peace Research Association (IPRA) conference held in Brisbane, Australia in 1996 under the guidance of Ralph Summy with the theme" Creating Nonviolent Future", Glenn D.Paige began his keynote address titled: "To Leap Beyond Yet Nearer Bring: from war to peace to nonviolence to nonkilling" by recounting another IPRA meeting held in Yokohama, in 1980.
At that meeting, a question was raised as to whether it would be possible for IPRA to take up the subject of "nonviolence".
A distinguished European researcher responded in the negative saying that nonviolence "would discredit peace research".
Six years later in 1986 at the IPRA conference held in Sussex, Theodore Herman convened what I believe to be the first IPRA nonviolence commission. Later in 1988 at the IPRA meeting held in Rio de Janeiro, Herman asked Paige to help convene the next nonviolence commission. Paige became the convenor of the nonviolence commission in the 1990 IPRA conference held in Groningen, Netherlands. [Papers from this conference were published in Gandhi Marg Vol.14 No.1 (April-June 1992)]
I attended the first IPRA conference in Rio de Janeiro in 1988. Glenn Paige was my teacher and mentor. Read the rest of this entry »
By Jan Oberg and David Swanson
Commenting on Iran's international PressTV on the inauguration of Donald Trump and the legacy of Barrack Obama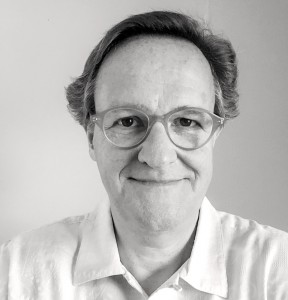 By Jan Oberg
A moment of world history missed by quite a few
I was in Aleppo December 10-14, 2016 and the Eastern part was finally liberated on the 12th.
Beyond any doubt, this was a world historic moment: because of Aleppo's importance as city in Syria and the Middle East, its status as UNESCO World Heritage site, as turning point in the soon 6 year long war in and on Syria. And because of the almost 100.000 people who came out of 4,5 years of hell-like occupation and because of the sheer proportions of the destruction.
Remarkably, there were no leading Western media present, also not those who were in Damascus and thus had a media visa. Most reported from very far away or from Beirut in neighbouring Lebanon, Istanbul or Berlin.
I happened to be the only one from Scandinavia and among the first dozen of people – mostly media people – to get into the East of the city and see the devastation and talk with the exhausted but immensely happy people.
I had the opportunity to visit the Hanano district, the old town, Ramouseh, Sheikh Saeed, the huge industrial zone Shaykh Najjar and the Jinin reception zone to which the people in need of humanitarian assistance arrived.
Old media reactions
From a normal professional media perspective, my presence there as well as my photos should, given the importance of Aleppo and its human dimensions – have attracted some interest, perhaps even been seen as a scoop. Particularly by those who had no reporter on the ground.
Well, not exactly so.
TFF's media list counts some 4000 adresses worldwide – individuals as well as editorial offices – of which about 700 in Denmark, Norway, Sweden and Finland. All received a couple of messages that I would be in Syria and how to reach me.
One Danish newspaper, left-wing Arbejderen made an interview upon my return.
No other media did.
Here some examples of how the old media in Scandinavia tried to perform their little tricks. They are all respected, professional media with a record of decency – not sensational yellow press. Read the rest of this entry »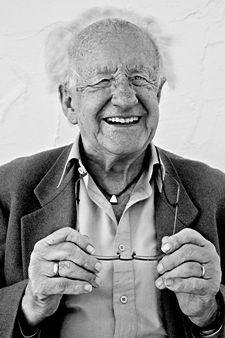 By Johan Galtung
This New Year announces itself with bangs all over, not whimpers.
Pope Francis made a tour d'horizon on all continents, strongly denouncing the violence in favor of his alternative: negotiation.
Much violence is copycat or copyrat; violence being a la mode. Copying–aka learning–is not wrong. But it depends on what is copied.
Here my 10-11 wishes:
Wish no. 1: copying peace rather than violence, for instance from ASEAN and the Nordic Community, making peace self-reinforcing.
Wish no. 2: reporting violence less prominently, more toward the end of newspapers-TV-radio news, and reporting peace upfront.
Wish no. 3: understanding war better, not only how many killed but how many bereaved; understanding peace better as model for others.
Wish no. 4: introducing Yin/Yang in Western thought: no totally good or bad humans or states around; they are all improvable mixtures.
Wish no. 5: linking the good in ourselves to the good in others for peaceful cooperation, yet keeping the bad in mind, for security.
Wish no. 6: identifying unsolved conflicts and unconciled traumas that may lead to violence; solving the conflicts, healing the traumas. Read the rest of this entry »
TFF Conflict and Peace Report Syria # 3
By Jan Oberg
In spring 2011 I was invited by then Danish foreign minister, Villy Søvndal, to be a keynote speaker at a conference in Copenhagen arranged by the ministry and the Danish Institute for International Studies (DIIS) with experts, then UN mediator Kofi Annan's adviser, scholars, diplomats and, most importantly, a number of Syrian (opposition) politicians and civil society representatives.
The minister left the conference when he had opened it and, like most politicians today, obviously did not give priority to listen to the input of this high-level group present in the conference room.
I made these major points, trying to be as educative as I possibly could:
1) Look at conflicts as if they are problems to be solved – adhere to the peace research concept of the ABC conflict triangle and study A for Attitudes, B for Behaviour and C for the Contradiction/conflict that stands between people. (Cf. Johan Galtung). It's a classical model that can be applied by virtually anyone.
2) Remember that there are always more than two parties to international conflicts – this is a kind of civil war but also part of the international wars – or aggressions – conducted since the assault on Afghanistan October 7, 2001.
3) Apply this model to another simple methods, namely that of Diagnosis, Prognosis and Treatment (DTP) – try to be conflict doctors instead of Realpoliticians. That is the only – only – way in which you can approach peace in the future and prevent a huge war with thousands of dead and much destruction.
So ABC and DPT – extremely simple for anyone who wants to understand conflict and help conflict-stricken peoples and countries to solve them and not just use conflicts as opportunities to promote one's own more or less noble interests.
But he spoke of his next trip, I think to Paris, where the "Friends of Syria" – a group initiated by then-French President Sarkozy who was responsible for much of Libya's destruction – were planning to meet. Intuitively I felt things were already going wrong there and then.
I then added Read the rest of this entry »
TFF Conflict and Peace Report Syria # 2
I've only passed through Damascus once before, in 2002 on my way to Baghdad. What meets you today is a beautiful city with checkpoints all over the place, your car trunk will be opened and papers checked. Seemingly useless explosives detectors are used – useless because they don't catch that many drivers here today have a revolver or hand-grenade under their seat.
But you'd probably be surprised, like I was, at how normal it otherwise feels. At the surface.
Traffic is intense, pollution thick, shops are filled with goods, I see fewer beggars here than in Lund, Sweden. People enjoy excellent food (I haven't had such good meals for long) at restaurants with live music and entertain themselves at the omnipresent cafés.
As everywhere else in war zones, people whose lives have been shattered in many ways – and there are few here in Damascus who have not been hit one way or the other by the war – do their best to maintain some kind of normality.
I've seen it elsewhere such as in Sarajevo – the women in particular dress up elegantly and often sexily in the public space, hang out with friends, drink cappuccinos and check their mobiles incessantly to be and to appear as someone in control although life is close to unbearable. Human pride and determination comes out very strongly in war zones – as much, I would say, as human evil.
That said, for the less privileged life is extremely hard. Prices on many basic good have gone up 10x over the last 5 years. Salaries haven't followed. A soldier gets about USD 50 a month, people working in offices perhaps US$ 70. Many citizens live on UN food packages.
In short, the same totally inhuman consequences of sanctions – the allegedly "soft" instrument – as in Iraq: only hitting innocent people, destroying the middle class and boosting the already rampant corruption. (More about this later when I know more).
What will surprise you is Read the rest of this entry »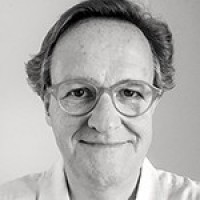 By Jan Oberg
Damascus, Syria, December 9, 2016




I'm writing to you from war-torn Syria where the suffering of the people is beyond comprehension, heart-breaking.


The war in and on Syria has been started in spring 2011 – the underlying conflicts much much earlier.


What our media have shown us is snipers, bombings, killings, ruins, dead bodies and press conferences with Western politicians.


But did you "see" the underlying conflicts?


Get an understanding of what the problems standing between the parties are?


Did you get the impression that weapons is the only thing "they" understand?


Did you feel hopeless about it all? Confused? Depressed because of all the human suffering?


That peace is impossible?


If so it's because we are missing a huge part of the picture. We need something else.
We need to switch from – repetitive and depressive – war and violence reporting to
conflict and peace reporting
. 

We need a focus on
issues, history and structures
instead of appointing one side and one person as the problem. 

We must supplement the focus on weapons and fighters and
focus on human potentials
. 

We must
scrap the garbage theory
that peace is about good guys winning and bad ones losing. 

We must
listen to all the parties
, not just out own politicians and media. 

And we must look at
common interests
and ways out of the violence and ask:
Who can do what for a better Syria in the future, a Syria with people at peace with each other and the world.
Are you interested in new ways of understanding conflicts?
Then – being in Syria until Christmas – I am available. 

In two ways: 

1. I will post short articles based upon these other approaches at the
TFF Associates blog
. 

2. I have been here in beautiful, historical Damascus the last 5 days and will go to several places – Aleppo on Saturday. 

I'm available to media and others who take interest in what is going on here in a conflict and peace perspective. 


Contact:
janoberg@mac.com
Swedish iPhone +46 738 52 52 00 

Syrian mobile +963 941 35 36 52 

Facebook: https://www.facebook.com/janoberg.se – for updates, messaging and phone. 

Skype: janoberg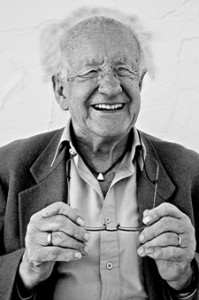 By Johan Galtung
The National Society of High School Scholars, Claes Nobel World Betterment Award
The Carter Center
3 Dec 2016
I am very grateful for the 2016 Claes Nobel World Betterment Award – Claes being the great grandnephew of Alfred – and to the NSHSS-National Society for High School Scholars, here at the Carter Center in Atlanta.
Let me start by praising you for your dedication to Education, focusing on the high school–in the middle, after K and grade school, before college and graduate school–on teachers and students, learning and doing research, treating them with respect, bestowing dignity.
Society has institutions, like Family, Work and Economy. Sports get too much attention, Education too little.
Politics is about leading and being led, Military is about killing not to be killed.
These two get you into trouble. I have heard this afternoon much about leading, leaders, led. Führer and Duce are German and Italian for leader, "duce" also from educare, educate. Hitler and Mussolini.
Be careful. This is vertical and hierarchical even without nazism and fascism. Today we want horizontal social landscapes, with people relating equitably and harmoniously, through shared memberships and networks, both horizontal and inclusive. For mutual inspiration.
As to killing: the USA killed more than 20 million in 37 countries only after 1945 WWII; and has intervened 248 times militarily in other countries since Thomas Jefferson started in Libya in 1801. 20 million killed means 200 million bereaved–family, friends, neighbors, colleagues. They do not take easily to this type of US leadership.
And less than a century earlier two groups of Americans practiced those very same skills and leadership on each other. The Civil War.
Such was history. How about solving the underlying conflicts?
Instead of the 1850 compromise of shame, "keep slavery but give up the confederacy", how about "keep much autonomy, but give up slavery"; for a Community of American States, not U.S.A but C.A.S? And in 1924, how about dropping the Versailles Treaty, removing Hitler's best card? Read the rest of this entry »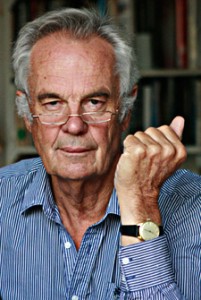 By Jonathan Power
December 6th 2016
President-elect Donald Trump is about to make the American rich even richer with his plan to cut their taxes. A cause for shame. Nevertheless, the history of America is that poorer people have done better than is commonly thought over the last two centuries.
Today they have indoor plumbing, heating, electricity, smallpox and tuberculosis-free lives, adequate nutrition, much lower child and maternal mortality, doubled life expectancy, increasingly sophisticated medical attention, the availability of contraception, secondary level schooling for their children and a shot at university, buses, trains and bicycles, much less racial prejudice, longer retirement, a rising quality of the goods they buy, better working conditions and the vote.
Once these were luxuries that only the richer could experience. It has been shown by many studies that happiness increases fast as poorer people get better off but that beyond a certain point – an income of $15,000 per person per year- extra happiness increases very slowly. Read the rest of this entry »