Archive for the 'Jonathan Power' Category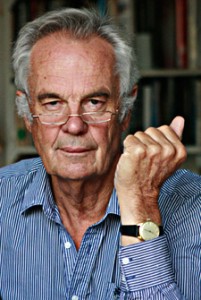 By Jonathan Power
September 19th 2017
"It's not over until the fat lady ends her song"- so goes the adage, referring to the often overweight soprano who sings the last aria in Wagner's opera, Gotterdammerung.
British prime minister, Theresa May, is not fat in a bodily sense, but she is fat-headed, convinced of her own righteousness over Brexit, although she herself voted Remain in the Brexit referendum and then changed her opinion so she could win enough votes from Brexit members of parliament to become prime minister.
Fortunately, for those who believe that the European Union is a force that welds together the former warring nations of Europe who precipitated World Wars 1 and 2 into a well-run economic and political union and thus has ensured that Europe has achieved its longest period of peace in 2000 years, the fat lady has just got going on her long aria.
Indeed, her voice is gaining timbre as it becomes clear that the Remainers still have a chance of defeating Ms May and her inward looking, self-destructive, supporters who would have had Winston Churchill on their backs if he were still alive – he was a great believer in a unified Europe.
Fortunately for Europe, as Ms May goes backwards Chancellor Angela Merkel goes forward. Read the rest of this entry »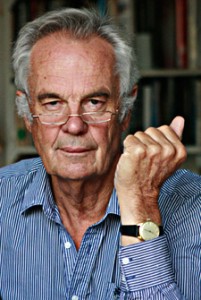 By Jonathan Power
September 5th 2017
The big mistake, apparently about to be made by President Trump, in undoing the nuclear agreement made by President Barack Obama with Iran is not just that he intends to go backwards, it is that he doesn't intend to go forwards. (To be fair, neither did Obama.)
What the Iranians negotiated about was not so much the "bomb" – to be or not to be – but about their pride and their position in the world and their right to become a thriving economic and political power inured from sanctions or military threats. (Sanctions were imposed before the nuclear issue came to the fore.)
The nuclear program was first and foremost about creating leverage so that Iran could regain the sort of respect that the offspring of the Persian Empire once was given. Second, it was about making sure that Iran is not found short when its oil reserves start to shrink. (Iran also has heavily invested in solar energy.)
For Iran, negotiations were a suggestive game of hide and seek, played in front of all-angled, reflecting mirrors. They were not about actually building a bomb or, as we used to say in Pakistan's pre-bomb days, of being "a screwdriver away from completing a bomb".
I don't actually believe that Iran ever had the intention of building a nuclear bomb. But it was not unhappy that the West thought it was. It did want to frighten the West. It did want to forestall what it believes is the Americans' true ambition – to bring about "regime change".
Ayatollah Ali Hosseini Khamenei, Iran's Supreme Leader, has spoken a number of times about how nuclear weapons go against the principles of Islam. Islam is a language of love and brotherhood, not of a nuclear holocaust. I believe him, not out of naivety, but because I know Iran is a deeply religious society and that the ayatollahs take Islamic teaching earnestly. Children are brought up to take values seriously, to love not hate, and to take care of the poor and widowed. War is a last resort. Reading the Koran, nuclear weapons could never be justified.
Iran doesn't go easily to war. Saddam Hussein inflicted war on Iran for no good reason, other than to demonstrate the muscle of a dictator. Iran had never tried to build up a deterrent against Iraq. (The US and the UK supported Saddam and provided him with weapons.) Read the rest of this entry »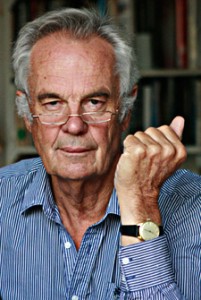 By Jonathan Power
August 29, 2017
It's the most repeated maxim in all the reporting on Afghanistan: "The Americans have the watches, the Taliban have the time".
Dead right! This is America's longest war ever, 16 years and counting. President Donald Trump, admitting he was reversing his campaign call for pulling out, has now decided to stay in, sending to Afghanistan another 3,900 troops to reinforce the 8,400 there now.
Trump doesn't claim it will do the job of defeating the Taliban. In fact he lays out no long term strategy at all. It's not difficult to imagine that in a decade the same stalemate will exist.
President Barack Obama, blind-sided by the generals, he confided later, pumped up the numbers to 100,000. Before very long, Obama came to realize that even if he did a Lyndon B. Johnson and sent in half a million troops it would end up as it did in Vietnam with stalemate.
He ordered the troop numbers down to their present total, the minimum to secure Kabul and provide training for the Afghan army. Unanswered was why, after 16 years and more than $120 billion dollars spent, the Afghan army wasn't trained already. (One could ask the same question in Iraq.) Read the rest of this entry »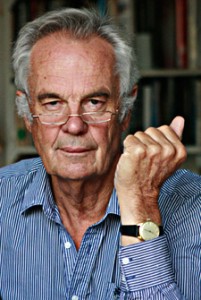 By Jonathan Power
Everyone has their favourite sounds – a ball on a cricket bat on a summer's afternoon, birds singing, waves breaking on the beach, the coffee pot perking on the stove, children playing scoobydoo.
Mine are the quiet sounds of the English Lake District – William Wordsworth's:
"A flock of sheep that leisurely

pass by one after one;

the sound of rain and bees

murmuring; the fall of rivers,

wind and lakes, smooth fields;

white sheets of water, and pure sky."
Noise is less and less sweet sounds. It is cars and trucks, airplanes and builders, canned music in cafes, a symphony playing an atonal concerto. Read the rest of this entry »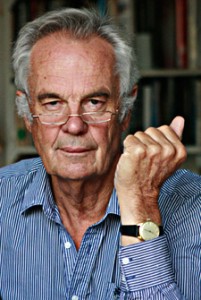 By Jonathan Power
Does President Donald Trump (aka "Fire and Fury") know what a nuclear war would be like?
I ask the question because President Roland Reagan confessed he did not until he decided to look at some movies (once an actor, he was a cinema man), like "On the Beach" that depicted a nuclear war. The exercise changed his thinking and he became an anti-nuclear weapons militant. Together with Soviet President Mikhail Gorbachev they cut their nuclear stockpiles sharply.
They also came near an agreement to destroy all their nuclear weapons.
The blasts at the end of the Second World War in Hiroshima and Nagasaki can now be repeated hundreds of thousand times. The remains would not just be the broken arches of the Caesars, the abandoned viaducts and moss-covered temples of the Incas, the desolation of one of the pulsating hearts of Europe, Dresden, but millions of square miles of uninhabitable desolation and a suffering which would incorporate more agony than the sum of past history.
It would be a time when the living would envy the dead and it would be a world which might well have destroyed the legacy of law, order and love that successive generations have handed over the centuries to one another. Read the rest of this entry »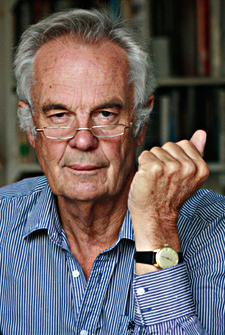 By Jonathan Power
August 8th. 2017
It's not that many years ago that Warren Christopher, the US Secretary of State, commenting on the outbreak of separatist ethnic strife in the 1990s in countries such as Somalia, Zaire, Rwanda, East Timor and ex-Yugoslavia, asked. "Where will it end? Will it end with 5,000 countries?"
It was a serious misjudgement. Separatist wars have fallen sharply. Minorities are not fighting for their own patch of territory at the rate they were. Since 1993 the number of wars of self-determination has been halved.
The list of countries where the problems of ethnic conflict looked potentially ominous but which are now vastly improved is a long one.
Baltic nationalists have moderated their treatment of their Russian minorities. Hungarians in Slovakia and Romania are no longer under threat. After a long war Croatia is respecting minorities.
Conflicts between the central government and India's Mizo people, the Gaguaz minority in Moldova and the Chakma tribal group in Bangladesh's Chittagong Hills have all diminished. One of Russia's most important but least-noted achievements has been its peacefully-arrived-at power-sharing agreements with Tatarstan, Bashkiria and forty other regions.
A list almost as long can still be made for ethnic disputes unsolved.
But what we have learnt in the last few years is that the pool of ethnic conflicts is not infinite; that the ultra-pessimism of just a few years ago was misplaced; and that human beings can settle for less, as long as the dominant party recognizes the underdog's integrity and gives it enough room for manoeuvre.
Nevertheless, there is no time for complacency as a new report by Britain's Minority Rights Group makes clear. Read the rest of this entry »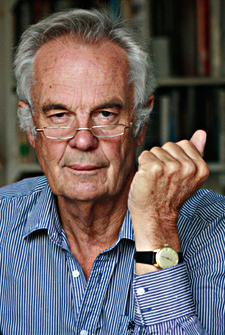 By Jonathan Power
August 1, 2017
Now a few recent words from Jack Matlock who was US ambassador to Moscow under presidents Reagan and Bush senior:
"The Ukraine crisis is a product, in large part, of the policy of indefinite expansion of Nato to the east. If there had been no possibility of Ukraine ever becoming part of Nato, and therefore Sevastopol (the ex-Soviet naval port in Crimea) becoming a Nato base Russia would not have invaded Crimea."
He goes on to say: "Americans have lived for nearly two centuries with the Monroe Doctrine [which forbids non-Americans to seize land or intervene in Latin America]. Why don't we understand that other countries are sensitive about military bases from potential rivals not only coming up to their borders, but taking land which historically they have considered theirs.
These are extremely emotional issues – issues that are made to order for any authoritarian leader that wants to strengthen his rule". In a recent issue of Foreign Affairs, Alexander Lukin, vice-president of the Diplomatic Academy of the Russian Ministry of Foreign Affairs, adds a point: "It was only a matter of time before Russia finally reacted to Western encirclement".
Matlock's final point is that, "You have almost a clique in Washington that just can't look at any atrocity in the world without wanting the US to get involved militarily." [Despite Iraq and Libya which are falling to pieces, perhaps to be followed by Afghanistan.]
Matlock was the top Soviet expert in the Reagan Administration before he became ambassador. His great predecessor in this role, George Kennan, went to his grave warning that an expansion of Nato would be totally counterproductive. Read the rest of this entry »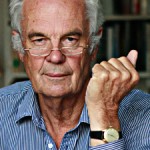 By Jonathan Power
July 24th 2017
The most peaceful countries in the world are Iceland, Portugal, Austria, New Zealand and Denmark, according to the new Global Peace Index, in a new 136-page report, published by the Institute for Economics and Peace in Sydney, Australia. The most violent are Afghanistan, Iraq, Syria, Yemen and South Sudan.
Seen from a spaceship the most violent ones appear more or less clustered in a corner of the earth. It's not that the rest of the globe is at peace but even where there is fighting there is not the wholesale destruction of cities that we see every day on TV, as, for example, when the cameras follow the multi-sided civil war in Syria. Indeed, violence away from these five countries is localised. Nowhere else does it consume whole societies.
The fickle eye of television needs to show more peace and less conflict if it is to project a balanced picture. Read the rest of this entry »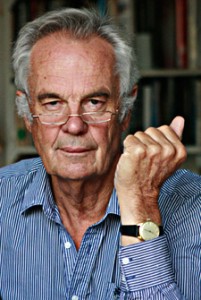 By Jonathan Power
China, since the days in 1793 and the mission of Earl Macartney, emissary of King George 11, has kept its distance from the West, preferring to be "as self-contained as a billiard ball", to quote the great historian Alain Peyrefitte.
It was Peyrefitte who argued in "The Collision of Civilizations" that Macartney's decision not to kowtow to the emperor gave the Chinese the impression that their civilization was denied. They withdrew into their bunker and have remained for the last two centuries prickly, ultra-sensitive, quick to take offence and too ready to assume the worst of West's motives.
Thus, among politicians and businessmen there has developed a school of thought that there is only one way of dealing with China – a sort of delayed, reversed kowtow, always leaning over backwards neither to provoke nor to annoy China.
No better example can be given than the way China treated the Nobel Peace Prize winner Liu Xiaobo who died last week while still a prisoner and how the world responded whilst he was in prison.
When in 2009 he was convicted for "inciting subversion of state power" and sent to prison for 11 years he said in his statement to the court, "I hope I will be the last victim of China's long record of treating words as crimes."
Why should the outside world accept that China can make its own rules when it comes to essential human rights?
Sometimes, as Chris Patten, the last British governor of Hong Kong, says, "One has to pinch oneself to remember who needs whom most". To begin with, he argues, we and our governments should never forget the simple but very important fact that China only represents around 2% of all Western exports added together.
Over the years it has been distasteful that Western countries have regularly betrayed each other, and, in so doing, the human rights activists inside China, in an effort to better position themselves in this quite modest market-place. Read the rest of this entry »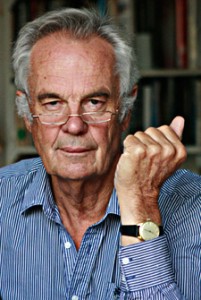 By Jonathan Power
July 11th 2017
It goes back to the French revolution of 1789. At the Revolutionary Convention the most radical of the insurgents decided to seat themselves on the left side. "Why not on the other side, the right side, the place of rectitude, where law and the higher rights resided, when man's best hand could be raised in righteous honour?" wrote Melvin Lasky in what was then Britain's most influential intellectual monthly, Encounter.
"Anyway they went left, and man's political passions have never been the same since."
When Oskar Lafontaine, the German finance minister, broke with Chancellor Gerhard Schroder in the early days of the last Social Democratic government, he explained it was "because my heart beats on the left."
The right could never say that, even the liberal-inclined, ex-prime minister of the UK, David Cameron.
When Humpty-Dumpty insisted on his own "master-meanings" he reassured Alice, "When I make a word do a lot of work like that, I always pay it extra."
British Leftists sometimes stretch their minds to work out if Prospect, today´s most influential monthly, is left or right. I tell them that it is hard to tell most of the time which is how an intellectual magazine should be. They shouldn't be asking the question.
Perhaps if they and the rest of us want to study the ambiguities and contradictions of intellectual leftists they should be informed that once upon a time – a hundred and seventy years ago – there was a writer, a philosopher, who spent most of his time in the British Museum and who moved his family from down-at-heel Soho to elegant Primrose Hill.
He wanted his maturing daughters to have the chance of meeting a better class of men. His wife too was pleased because she could now invite ladies to tea. A suitor of one his daughters was given the door as he seemed unstable with his revolutionary opinions.
He wrote soon after that he thought the "historical" process had already started to undermine "bourgeois society". Read the rest of this entry »