Archive for the 'Jonathan Power' Category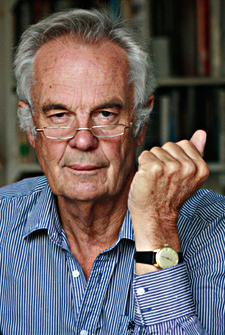 By Jonathan Power
January 3rd 2017
The West African state of the Congo has always been taking one step forward, two steps back. This goes back to the days when Congo became independent from Belgian rule in 1960.
Now we see it again. There were supposed to be elections at the end of last year. But President Joseph Kabila has clung to power. Last week after months of negotiations led by the Catholic bishops a deal has been agreed. If Kabila is given one more year in office then he will call elections in a year's time.
The latest round in Congo's modern history goes back to the Rwandan genocide in 1994 when Hutu extremists organized the mass killing of at least half a million Tutsis. The killings triggered a civil war that led to the eventual defeat of the Hutu-led Rwandan army. As they retreated they forced two million Hutus to leave with them, most of them settling in the eastern Congo in refugee camps.
From there the Hutus, now well fed by the western charities, began to launch armed incursions back into Rwanda. They were supported by the Congolese (then called Zaire) under the leadership of the tyrant, President Mobutu Sese Seko.
It was around that time the President of Rwanda, Paul Kagame, decided on a successful regime change in the Congo. Read the rest of this entry »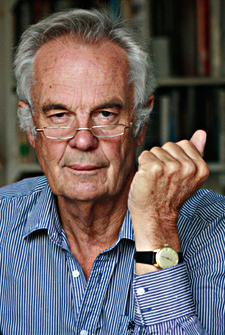 December 27th 2016
What you see depends on where you sit. There are the pessimists who see President-elect Donald Trump who said in his tweet about the need to engage in a new arms race. There are the optimists, sitting on the other side of the room, who believe the kind words uttered by President Vladimir Putin and Trump to each other mean that there well could be a new agreement on reducing their nuclear armories.
2017 will be a lot better than 2016.
When I wrote my history of Amnesty International ("Like Water on Stone", Penguin, 2002) I was struck both by the staff and activists how positive they were, despite dealing with some of the worst horrors in the world.
Amnesty staff would not be in their jobs if they did not possess above-average resilience. The wear and tear of constant failure – as it often seems – of dealing with intransigent authorities, the bereaved and the seriously distressed on a daily basis is not a way most of us would choose to earn our daily bread. It is, indeed, surprising that the turnover in staff is about normal for an organization of this size.
Ask a staff member what keeps them going and they certainly don't say elections in Guatemala, once effectively ruled by death squads, or the death of the child-killer, the Emperor Bokassa of the Central African Republic. They say: "Look, it's because I had this letter from so and so's wife." or "Did you hear what so and so said last week when he came into the office to thank us?" Read the rest of this entry »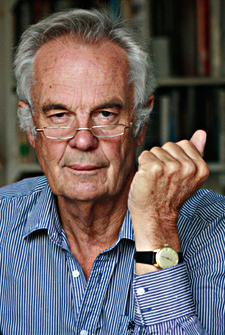 By Jonathan Power
December 20th 2016
An abiding fear for Donald Trump is that the Middle East dictators' successors in power will be militant Islamists who once elected will stop at nothing. At one time in the presidential campaign he threatened to "nuke" them. Even though the secular-minded President Bashar al-Assad appears to be winning the civil war in Syria the Islamists will sit on his tail.
Violent-inclined Islamists point to the Koran and the Hadith to justify their violence. Indeed, there are sentences in both that are close to their interpretation. Even though they may hype up these passages and ignore other more peaceful ones the truth is that Islam does have a tradition of the hard school. Nevertheless, the overwhelming majority of Muslims today don't subscribe to it.
The Harvard professor, Steven Pinker, writes in his monumental study of violence, "The Better Angels Of Our Nature", "The laws and many practices of many Muslim countries seemed to have missed out on the Humanitarian Revolution". According to Amnesty International three-quarters of Muslim countries execute their criminals and adultery can be a capital crime.
Every year more than a hundred million girls in Islamic countries have their genitals mutilated. Islamic countries were the last to abolish slavery and a majority of countries in which people continue to be trafficked are Muslim. (However, to balance that, the murder and crime rate today in Muslim countries is much lower than in so-called Christian countries.)
Historians and journalists continually point a finger at the demands and punishments of Shar'ia law. Read the rest of this entry »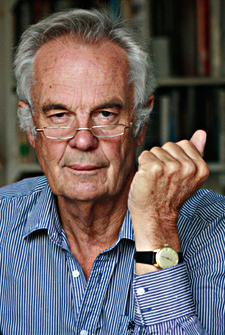 By Jonathan Power
December 13th 2016.
President-elect Donald Trump has decided to poke China in the eye. He has phoned the president of Taiwan, Tsai Ing-wen, assuring her of America's support. Yes, the US has always supported Taiwan but usually behind the scenes, apart from its arms supplies. It does not recognize it diplomatically. China was angry.
After Sunday's news that Trump was reconsidering the US's long-held "One China" policy Beijing is furious.
When, last November, President Xi Jinping met Ma Ying-jeou, then Taiwan's president and leader of the Kuomintang Party, I observed that if China continues to play its hand quietly it can, if it is shrewd, in the end win re-unification. But perhaps it will be over Trump's dead body.
The leaders of the two parties, the communists and the Kuomintang, the Republican claimants for power in China, hadn't met since 1945 during aborted peace negotiations. A while later the Kuomintang, facing defeat from Mao Zedong's communist army, fled the mainland to Taiwan.
Beijing has over a thousand rockets aimed at Taiwan. The US supplies arms aplenty to Taiwan – some of which need American cooperation and participation to be fired. Despite that China is capable of overwhelming the island's defences. Read the rest of this entry »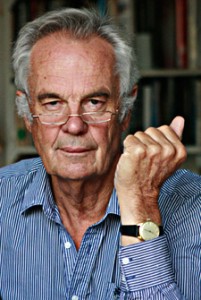 By Jonathan Power
December 6th 2016
President-elect Donald Trump is about to make the American rich even richer with his plan to cut their taxes. A cause for shame. Nevertheless, the history of America is that poorer people have done better than is commonly thought over the last two centuries.
Today they have indoor plumbing, heating, electricity, smallpox and tuberculosis-free lives, adequate nutrition, much lower child and maternal mortality, doubled life expectancy, increasingly sophisticated medical attention, the availability of contraception, secondary level schooling for their children and a shot at university, buses, trains and bicycles, much less racial prejudice, longer retirement, a rising quality of the goods they buy, better working conditions and the vote.
Once these were luxuries that only the richer could experience. It has been shown by many studies that happiness increases fast as poorer people get better off but that beyond a certain point – an income of $15,000 per person per year- extra happiness increases very slowly. Read the rest of this entry »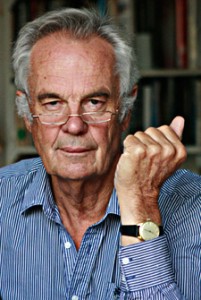 By Jonathan Power
Donald Trump is changing the right wing's economic spots. He is doing what Franklin Roosevelt did at the time of the Great Depression by increasing government spending – although it was the rearmament brought on by entering World War 2 that was an even more important factor in lifting America out of the doldrums.
He is following what Hitler did so successfully before World War 2 when he rebuilt Germany's economic strength with autobahns and industrial subsidies (not rearmament in the beginning, as is often said). He is walking in the footsteps of President Richard Nixon who when he changed course with a new economic policy said, "We are all Keynesians now".
John Maynard Keynes was the greatest economist who ever lived.
For reasons that were shameful, politicians have not listened to his advice as often as they should. The Germans, with their urge to austerity, have gone the other way, carrying (or pushing) nearly every European state with them, apart from Poland and Sweden which did not follow the herd and now have the best economic growth record of the last few years.
But Obama has certainly been Keynesian. Read the rest of this entry »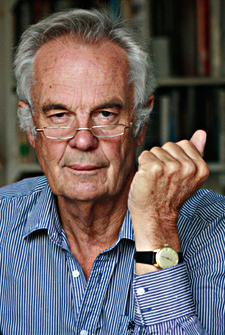 By Jonathan Power
November 22nd 2016
Trotsky, the one-time close comrade of Lenin, reportedly said, "You may not be interested in war but war is interested in you".
This is how it seems to have been with President Barack Obama when it comes to his policy towards Russia.
Having come to power with President Vladimir Putin open to a closer relationship after the aggressive pushing forward of Nato's frontier during the time of presidents Bill Clinton and George W. Bush Obama will leave the presidency with a state of hostility between the Russia and the US that most thought had evaporated once the Cold War ended in 1991.
Now, instead of a life time of peace and cooperation ahead of us, as was widely thought, we have Russia engaged in nuclear sabre rattling and the US expanding the frontier of Nato even further right up to Russia's border and trying to put the heat on over Russia's involvement in the upheavals in Ukraine, using economic sanctions.
Some observers talk about war between the West and Russia. Although this could not happen as long as Angela Merkel is Chancellor of Germany and France remains French it may be a "damned close-run thing" (as the Duke of Wellington was supposed to have said after victory over Napoleon at the battle of Waterloo).
It is up to President-elect Donald Trump Read the rest of this entry »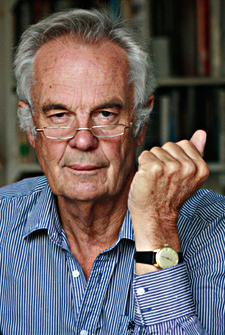 By Jonathan Power
November 15th 2016.
In 1772, sailing to the far south, Captain James Cook deflated the prevailing myth of Antarctica, that it was a temperate land, fertile and populated. Although he never landed on the continent he saw the vast icebergs, the frozen sea and the "worst weather anywhere in the world". He wrote that "it is a continent doomed by nature" and doubted that man would ever find a use for it.
The words had not been long out of his mouth before governments started to make tentative grabs. The British were the first to make a move, claiming sovereignty on the grounds that the government needed to regulate commercial whaling.
The grabbing continued over the next century, to be followed by a lull and a passive acceptance of the status quo by the rest of the world. Now, however, the "ice continent", the vast wilderness of ice, whipped continuously by hurricane force winds surrounded by cold grey seas, has become the centre of its own stormy debates. It is mankind's last frontier on earth, its ice-covered mountains and surrounding seas contain undiscovered resources- oil, gas, uranium, platinum as well as krill, whales, penguins and petrels.
So who owns Antarctica? The original buccaneering nations who grabbed it first? Or is it, like the UN's Law of the Sea, another "common heritage of mankind", as suggested by the eminent Latin American jurist Andres Bello who developed the thesis in 1831 that "those things that cannot be possessed by one nation without detriment to the rest have to be considered by the international community as indivisible common patrimony"?
The Antarctica discussions have been Read the rest of this entry »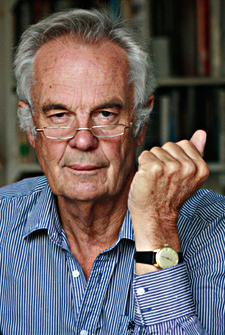 By Jonathan Power
November 8th 2016.
An interesting question is what would happen to American foreign policy if President Barack Obama were allowed to have another four year term in office?
It would be a less interventionist presidency than what is about to become. This is not to say that I think the way Obama has handled the war in Afghanistan has been successful. Nor do I believe the attack on Libya was a sensible idea. Nor do I think the way he dealt with Russia and Ukraine in the last four years has been anything but counterproductive.
But I do believe the world would be an even messier place if he had not been president. Syria would have been invaded with ground troops. Iraq would have been replicated.
I think confrontation with China over the ownership of the contested islands in the South China and East China seas would have been more serious than it has been.
There would have been no bringing back Cuba in from the cold. (Cuba was the home of the missile crisis of 1962 when the world came terrifyingly near to a nuclear war.)
Most important, there would have been no nuclear deal with Iran. Iran's research which could have led to the making of a nuclear bomb (not that I think it had any intention of going that far) would have continued.
At some point Israel would have bombed Iran's reactors Read the rest of this entry »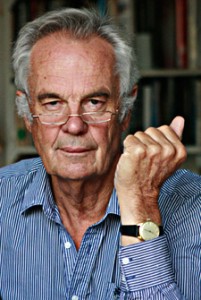 By Jonathan Power
November 1st. 2016
Many African leaders have been angry for a number of years that the International Criminal Court and the affiliated Rwanda and Sierra Leone war crimes courts appear to have focused exclusively on African war criminals- in Rwanda, Liberia, Sierra Leone, Congo, Ivory Coast, Uganda, Kenya and Somalia.
Last month the South African government announced its intention to withdraw from the ICC. Burundi said it had already made such a decision. Then, after those two, came Gambia and now observers are saying there may be others that will follow.
Yet over the years it is the African states themselves that have made most of the referrals to the ICC. An African woman is the Court's chief prosecutor. Five of the 17 judges are African.
In the last few years there have been a number of self-referrals to the ICC by Uganda, the Democratic Republic of Congo, Cote d'Ivoire, Mali, Central African Republic (twice), the Comoros and, as recently as September, Gabon.They are countries that have been plagued by viscious, no-holds barred, insurgencies.
African governments were prompt in arresting suspect leaders of the genocide in Rwanda who had tried to hide away in nearby countries. African countries whilst complaining out of one side of their mouth have been out of the other side forcefully making use of the ICC for their own good purposes.
Today, if one looks at all the courts in the round, since the founding of the War Crimes Tribunal for ex-Yugoslavia in 1993 and then the creation of the international UN-supervised courts for East Timor and Cambodia, there have been a good number of ex-Yugoslavs, Cambodians, Indonesians, East Timorese tried and convicted. It is not just Africans.
Moreover, the ICC prosecutor is currently investigating war crimes in a number of other countries Read the rest of this entry »