Archive for the 'Jonathan Power' Category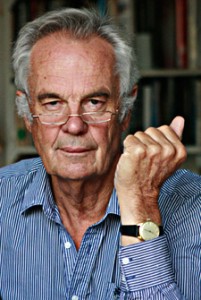 By Jonathan Power
February 7th. 2017
So what does President Donald Trump think about Nato? Twice during his campaign he rubbished it publically, saying it was "obsolete". Yet earlier this month when he met the UK's prime minister, Therese May, it was all hunky dory. He told her he supported Nato 100%.
There are some – a few – influential people who have argued that Nato is indeed obsolete. One of these was William Pfaff, the late, much esteemed, columnist for the International Herald Tribune. Another is Paul Hockenos who set out his views in a seminal article in World Policy Journal. Their words fell on deaf ears.
President George H.W. Bush saw it differently and wanted to see the Soviet Union more involved in Nato's day to day work. President Bill Clinton had another agenda – and one that turned out to be a dangerous one, triggering over time Russia's present day hostility towards the West – to expand Nato, incorporating one by one Russia's former east European allies.
His successors continued that approach with Barack Obama at one time raising a red rag to a bull by calling for the entry into Nato of Ukraine and Georgia. Read the rest of this entry »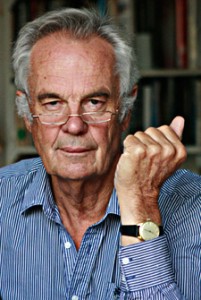 February 1st 2017
In a press conference last week President Donald Trump said he believed in the worth of torture but then added most surprisingly that using it wasn't going to be his decision. It would be decided by the Secretary of Defence, General James Mattis, who, as Trump said, is against torture.
Three years ago the US Senate Intelligence Committee published a summary of a thorough report on the recent American use of torture. Its chairwoman, Dianne Feinstein, said the 6,000 page report is "one of the most significant oversight efforts in the history of the US."
The report showed that the CIA did not provide accurate information on torture to Congress and also provided misleading information. The report also concluded that the CIA impeded effective White House oversight and decision-making. While the report was being prepared the CIA penetrated the Senate Committee's computers, arousing the fury of its members.
Bush and and his vice-president Dick Cheney were deeply involved in initiating the torture program. The Administration claimed that the waterboarding 183 times (the dipping of the head in water so that the prisoner feels he is drowning) of Khalid Sheikh Mohammed, the 9/11 mastermind, led to the foiling of a terror plot against Los Angeles's Library Tower. But the Senate report concludes that the information could have been learnt without using torture.
The report's primary focus is on discerning whether the use of torture gained valuable intelligence. It concluded that it did not.
When President Barack Obama was elected he swiftly moved to ban waterboarding and other torture techniques. However, he refused to authorize a full, in depth, Justice Department investigation which, if it had taken place, would doubtless have pointed a finger at Bush and Cheney.
In the UK it is alleged that Prime Minister Tony Blair Read the rest of this entry »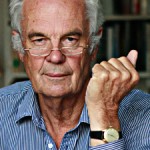 By Jonathan Power
January 24th 2017.
The great flaw in ex-president Barack Obama's record was his policy towards Russia. Going against everything he had said and written about before he became president, one action after another antagonised the Russians – his early proclamation that he wanted Georgia and Ukraine in NATO, his de facto coalition of convenience for a crucial couple of days with the anti-democratic, anti-Russian, neo-fascist, demonstrators in Ukraine, the further expansion of NATO, despite an earlier promise not to, made by President H.W. Bush, to the Soviet president, Mikhail Gorbachev, and his inability to cooperate with the Russians and Iranians over Syria.
No wonder the Russians are reported to be delirious that Donald Trump is now president, a man who has said nice things about Russia's President Vladimir Putin.
If the two meet sometime soon maybe there will be an end to this unnecessary hostility. The Moscow-Washington relationship is the most important political issue in the world and this may well be the last chance to get it right.
Russia and the US have never fought each other in the 200 years of their relationship. Russia aided the North during the Civil War and sent warships to prevent England and France supporting the confederacy. During the World Wars the two were close allies.
However, they came near to catastrophic war during the Cold War when Russia armed Cuba with nuclear weapons. This will never happen again. It chilled the blood down to zero on both sides. But one can imagine limited armed clashes on the Estonian-Russian border, nuclear sabre rattling, a more intimate alliance between China and Russia, an urge to sabotage, as was done during the Cold War, any diplomacy or interventions made by the other and a continuation of both countries keeping their long-range nuclear weapons on hair-trigger alert.
Under H.W. Bush post-Cold War relations got off to a good start. Nevertheless, the US treated Russia as a defeated nation that could be taken advantage of. Read the rest of this entry »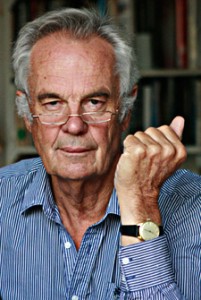 By Jonathan Power
January 17th 2017
When President Barack Obama leaves office will the world be better or worse than eight years ago?
Taking the big picture, so often obscured by the wars and uprisings that dominate the front page, more often than not he has resisted the foreign-policy establishment, most importantly in Syria, which makes a fetish of "credibility". Obama has argued that "dropping bombs on someone to prove that you are willing to drop bombs on someone is just about the worst reason to use force".
In a long interview last April with Jeffrey Goldberg in Atlantic Magazine Obama made the point, "Where am I controversial? When it comes to the use of military power. There's a playbook in Washington that presidents are supposed to follow that comes out of the foreign policy establishment. The playbook prescribes responses to different events, and these responses tend to be militarised responses. In the midst of an international challenge like Syria, you get judged harshly if you don't follow the playbook, even if there are good reasons why it does not apply".
Nevertheless, despite his good principles, Obama leaves behind a Middle East in more of a mess than it was. The war in Afghanistan continues with the Taliban gaining the upper hand. The US has got partially sucked into an unnecessary and cruel war in Yemen with its support of the Saudi air force. The American invasion of Libya, along with France and the UK, liberated not a country but a hornets' nest.
The relationship with China is better in some aspects but worse in others. Read the rest of this entry »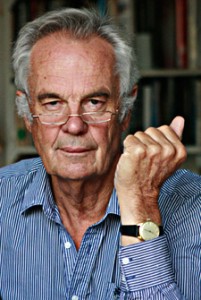 January 10th 2017.
President Barack Obama steps down at the age of 55. He will probably live, given his healthy lifestyle, until he's over 90. So what on earth is he going to do for the next 40 years? Run for King of England? He would probably win, as he is much more popular in Europe than he ever was at home.
Realistically we don't know and right now probably he doesn't. But of one thing we can be sure of as he writes his second autobiography in his very special prose he will be critically re-evaluating every decision and policy change he made. This is an honest man if on a few occasions he failed to be. And we, the jury, try to be, if sometimes we fail too.
What did he do right and what did he do wrong? This week I look at his domestic policies, next week at his foreign policies.
When he came to power the economy was in a shambles, still attempting to recover from the worldwide fall out from the collapse of the Wall Street icon, the bank, Lehman Brothers. He dealt with the issues as a true follower of the greatest economist of them all, John Maynard Keynes – priming the pump with massive investment in roads and America's rotting bridges.
He invested heavily in elementary, secondary and post-secondary schools. He put 5 billion dollars into early education including Head Start. He increased the grants program that has expanded the opportunity for low-income students to go to college. He raised the taxes on the wealthy right back to what they were before President Ronald Reagan began the Republican goal of cutting them and continued by subsequent Republican presidents.
With much opposition to his "nationalization" of Detroit's bankrupt car companies he bailed them out with low interest loans- which they later repaid. This saved around 1.4 million jobs.
He made a deal with Swiss banks that permits Read the rest of this entry »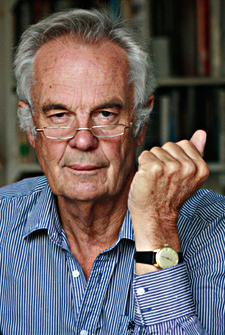 By Jonathan Power
January 3rd 2017
The West African state of the Congo has always been taking one step forward, two steps back. This goes back to the days when Congo became independent from Belgian rule in 1960.
Now we see it again. There were supposed to be elections at the end of last year. But President Joseph Kabila has clung to power. Last week after months of negotiations led by the Catholic bishops a deal has been agreed. If Kabila is given one more year in office then he will call elections in a year's time.
The latest round in Congo's modern history goes back to the Rwandan genocide in 1994 when Hutu extremists organized the mass killing of at least half a million Tutsis. The killings triggered a civil war that led to the eventual defeat of the Hutu-led Rwandan army. As they retreated they forced two million Hutus to leave with them, most of them settling in the eastern Congo in refugee camps.
From there the Hutus, now well fed by the western charities, began to launch armed incursions back into Rwanda. They were supported by the Congolese (then called Zaire) under the leadership of the tyrant, President Mobutu Sese Seko.
It was around that time the President of Rwanda, Paul Kagame, decided on a successful regime change in the Congo. Read the rest of this entry »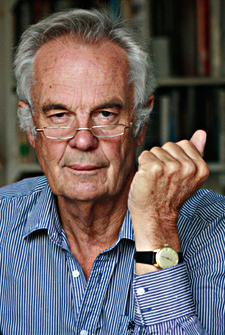 December 27th 2016
What you see depends on where you sit. There are the pessimists who see President-elect Donald Trump who said in his tweet about the need to engage in a new arms race. There are the optimists, sitting on the other side of the room, who believe the kind words uttered by President Vladimir Putin and Trump to each other mean that there well could be a new agreement on reducing their nuclear armories.
2017 will be a lot better than 2016.
When I wrote my history of Amnesty International ("Like Water on Stone", Penguin, 2002) I was struck both by the staff and activists how positive they were, despite dealing with some of the worst horrors in the world.
Amnesty staff would not be in their jobs if they did not possess above-average resilience. The wear and tear of constant failure – as it often seems – of dealing with intransigent authorities, the bereaved and the seriously distressed on a daily basis is not a way most of us would choose to earn our daily bread. It is, indeed, surprising that the turnover in staff is about normal for an organization of this size.
Ask a staff member what keeps them going and they certainly don't say elections in Guatemala, once effectively ruled by death squads, or the death of the child-killer, the Emperor Bokassa of the Central African Republic. They say: "Look, it's because I had this letter from so and so's wife." or "Did you hear what so and so said last week when he came into the office to thank us?" Read the rest of this entry »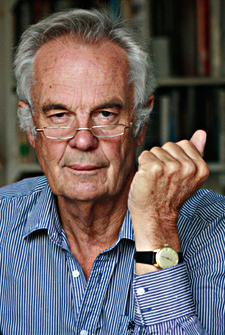 By Jonathan Power
December 20th 2016
An abiding fear for Donald Trump is that the Middle East dictators' successors in power will be militant Islamists who once elected will stop at nothing. At one time in the presidential campaign he threatened to "nuke" them. Even though the secular-minded President Bashar al-Assad appears to be winning the civil war in Syria the Islamists will sit on his tail.
Violent-inclined Islamists point to the Koran and the Hadith to justify their violence. Indeed, there are sentences in both that are close to their interpretation. Even though they may hype up these passages and ignore other more peaceful ones the truth is that Islam does have a tradition of the hard school. Nevertheless, the overwhelming majority of Muslims today don't subscribe to it.
The Harvard professor, Steven Pinker, writes in his monumental study of violence, "The Better Angels Of Our Nature", "The laws and many practices of many Muslim countries seemed to have missed out on the Humanitarian Revolution". According to Amnesty International three-quarters of Muslim countries execute their criminals and adultery can be a capital crime.
Every year more than a hundred million girls in Islamic countries have their genitals mutilated. Islamic countries were the last to abolish slavery and a majority of countries in which people continue to be trafficked are Muslim. (However, to balance that, the murder and crime rate today in Muslim countries is much lower than in so-called Christian countries.)
Historians and journalists continually point a finger at the demands and punishments of Shar'ia law. Read the rest of this entry »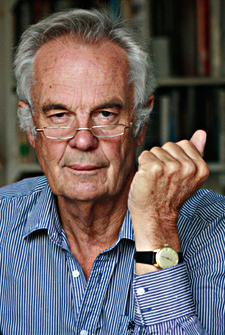 By Jonathan Power
December 13th 2016.
President-elect Donald Trump has decided to poke China in the eye. He has phoned the president of Taiwan, Tsai Ing-wen, assuring her of America's support. Yes, the US has always supported Taiwan but usually behind the scenes, apart from its arms supplies. It does not recognize it diplomatically. China was angry.
After Sunday's news that Trump was reconsidering the US's long-held "One China" policy Beijing is furious.
When, last November, President Xi Jinping met Ma Ying-jeou, then Taiwan's president and leader of the Kuomintang Party, I observed that if China continues to play its hand quietly it can, if it is shrewd, in the end win re-unification. But perhaps it will be over Trump's dead body.
The leaders of the two parties, the communists and the Kuomintang, the Republican claimants for power in China, hadn't met since 1945 during aborted peace negotiations. A while later the Kuomintang, facing defeat from Mao Zedong's communist army, fled the mainland to Taiwan.
Beijing has over a thousand rockets aimed at Taiwan. The US supplies arms aplenty to Taiwan – some of which need American cooperation and participation to be fired. Despite that China is capable of overwhelming the island's defences. Read the rest of this entry »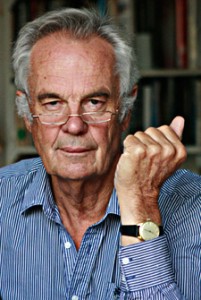 By Jonathan Power
December 6th 2016
President-elect Donald Trump is about to make the American rich even richer with his plan to cut their taxes. A cause for shame. Nevertheless, the history of America is that poorer people have done better than is commonly thought over the last two centuries.
Today they have indoor plumbing, heating, electricity, smallpox and tuberculosis-free lives, adequate nutrition, much lower child and maternal mortality, doubled life expectancy, increasingly sophisticated medical attention, the availability of contraception, secondary level schooling for their children and a shot at university, buses, trains and bicycles, much less racial prejudice, longer retirement, a rising quality of the goods they buy, better working conditions and the vote.
Once these were luxuries that only the richer could experience. It has been shown by many studies that happiness increases fast as poorer people get better off but that beyond a certain point – an income of $15,000 per person per year- extra happiness increases very slowly. Read the rest of this entry »