Archive for the 'Jonathan Power' Category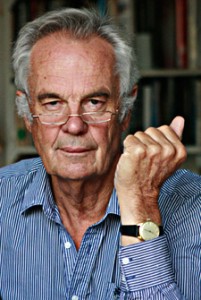 By Jonathan Power

June 12th 2017
"The best lack all conviction", wrote the Irish poet, William Yeats, "while the worst are full of passionate intensity." Is this not true of America today?
Some of the "best" are working to bring down President Donald Trump yet are they ready to cut to the chase? He has cards up his sleeve. He came to power partly because he won the support of working class and lower middle class whites who were prepared to vote against their economic interest for the sake of the nationalism that Trump espoused. Neither Keir Hardie nor Franklin Roosevelt nor Bernie Sanders were their leader. It was Trump.
I don't find it difficult to imagine how Trump could play the nationalist card that would rally his electorate. The "best" would be against this, but how many would be convinced enough to go out on the street, French style, and demand Congress impeach him?
I doubt if the Harvard professors would or journalists from the New York Times, business men, school teachers, doctors, civil servants or airline pilots. Of course, as with the civil rights movement and the anti-Vietnam War protests, there would be students in the front row. Then there would be clergy, a few professors from the University of Wisconsin, novelists, Senator Sanders and at most 50 members of Congress. The police would easily face them down and disperse them.
"Patriotism is the last refuge of the scoundrel", said Samuel Johnson. So is extreme confrontation, or even war. What follows is not my scenario. It is that of Philip Gordon, writing in the current issue of the respected "Foreign Affairs".
He was Barack Obama's Special Assistant for the Middle East, North Africa and the Gulf regions. Those who have dormant passionate intensity in their bones should read it and act now before it is too late. Events can move fast. "A week is a long time in politics", said the former British prime minister, Harold Wilson.
Trump could begin his diversionary tactics with Iran, Read the rest of this entry »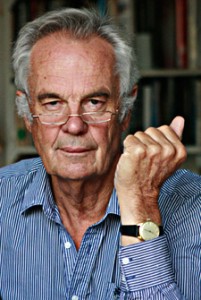 By Jonathan Power
June 6th 2017
It was all smiles out on the range last week when, against a deep blue sky, an American interceptor rocket took out an incoming "enemy" long-range, missile (which in a real attack would be carrying a nuclear warhead). Generals and Congressmen and women jumped for joy.
But what was there to be joyous about?
Over the decades of the Cold War the nuclear deterrent was supposed to be the instrument that kept the peace. MAD, it was called- Mutually Assured Destruction. Simply put, if you attacked me you might catch me by surprise and destroy many of my cities and military bases, but in fact you wouldn't dare do it because beyond surprise is my "second-strike force". Hidden away, deep underground, invulnerable to attack, I can retaliate with that.
So in real life you will not dare attack me and I won't attack you. That is a stalemate. That is deterrence.
Forget morality, forget the chance of a rogue or accidental launch – this is what the military say kept the peace throughout the Cold War, and maybe still does as the ice cap returns, argue its supporters.
However, if there is now going to be a big jump in technology and you can intercept my second-strike with your interceptor rockets we no longer have the surety of MAD. I'm wide open and you can "get me". You no longer fear retaliation and I will have no choice but to surrender after you have demolished some of my cities and military bases.
Fortunately, the technology is still in its early stages. Read the rest of this entry »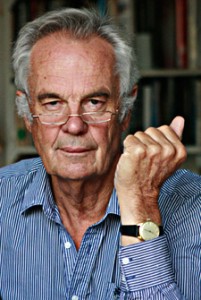 By Jonathan Power
In sort of way there is a funny story that Zbigniew Brzezinski, who died on Friday, sometimes told. It was when he was national security advisor to President Jimmy Carter. It was his job to take any calls from the military on a suspected incoming nuclear attack. In a matter of seconds he had to evaluate it and decide whether to tell the president, even if he was asleep.
It did in fact happen on one occasion. He was awakened in the middle of the night to be told that it looked like a Soviet pre-emptive nuclear attack was on its way. He told the general that he would give him 5 minutes to double-check his information. (The warning time before impact was around 20 minutes.) After 4 minutes the general called back and said it had been a false alarm. Afterwards Brzezinski was asked if he had woken his wife. "No", he said. "If she was going to die, better it was in her sleep."
He was close to Carter and mostly they worked together in harmony. Read the rest of this entry »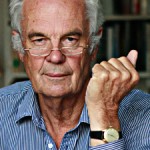 Donal Trump is the antithesis of leadership. Walking into the cauldron of the Middle East and denouncing Iran when it had just – almost at the same moment – re-elected as president a man who presided over the deal that de-fanged his country's nuclear program and whose support is badly needed in fashioning an end to the Syrian war, stabilising Iraq and beheading ISIS was a show of how not to make friends and win people over.
In Saudi Arabia he seemed to act as if enormous amounts of military hardware would be enough to convince its leadership that he was a changed man – as a presidential candidate he had said many harsh words about the country.
I doubt if the Saudi Arabians were so quickly convinced that he is a sophisticated leader capable of untangling the criss-crossing of alliances and interests that bedevil parts of the Middle East.
The lack of loud applause when he gave his "big" speech tells it all.
What is leadership?
First having a blueprint of what one wants to achieve, and that is more than 100+ days in the making. It's no use trying to say nice things after one is elected. Observers, searching to find the personality and inner convictions of a man who confronts them as the president of the United States, look at the record. After all, for them the stakes are high, and much hangs in the balance.
The day after a big speech or a flying visit the question is, is he more than a guy who can knock the heads together of a municipality to be allowed to buy land to build a golf course or new hotel? Read the rest of this entry »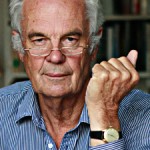 By Jonathan Power
May 16th 2017
During the French election no candidate talked about France's nuclear weapons. In Britain, the subject has been raised in its election in an attempt to undermine the Labour Party leader, Jeremy Corbyn. But the long-time anti-bomb activist compromised his views, saying in effect he was against them but Labour Party policy was for them.
Meanwhile, the Western nations worry and rage about North Korea's nuclear weapons development. There is a lack of principle and honesty as well as an overdose of self-delusion as to their effectiveness as a deterrent in this whole bomb game.
We were standing in Hiroshima looking at a stone wall. All there was to see was a shadow of a man. It had been etched into the wall at the moment of his obliteration by the blinding light of the first atomic bomb. Olof Palme, prime minister of Sweden, stared hard at it. An hour later he had to give a speech as head of the Independent Commission on Disarmament of which I was a member. "My fear," he remarked, "is that mankind itself will end up as nothing more than a shadow on a wall." Read the rest of this entry »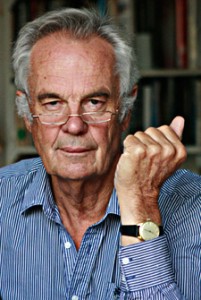 By Jonathan Power
May 9th 2017
Does anyone, however well-informed, know what President Donald Trump thinks about President Vladimir Putin? I hazard a guess that he is still more pro than anti, only he doesn't quite know where to begin.
It's time overdue that they met and hammered out on the anvil what their mutual interests are.
Presidents Bill Clinton, George W. Bush and Barack Obama have left a legacy that makes it hard for Trump to manoeuvre. They have trampled not so much on Putin but on Russia's core interests.
When Putin's predecessor, Boris Yeltsin, and later Putin himself were lobbying for what the last Soviet leader, Mikhael Gorbachev, had called a "common European house" they were taking heed of a Russian mood to drive through a new entente.
But there was no financial aid, as there was with Germany and Japan after World War 2. There was no move to envelop Russia into the EU's family. With NATO the Russians were soon faced with expansion, taking in most of the Soviet Union's former European allies.
The critical turning point was probably December 1, 1994 when the Russian, western-minded foreign minister, Andrei Kozyrev travelled to Brussels Read the rest of this entry »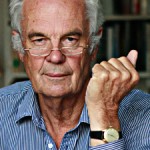 May 2nd 2017
Last May a court in Senegal convicted and sentenced to life-imprisonment Hissene Habre, the former ruler of Chad, for the crime of torture and crimes against humanity. On Thursday last, an appeal court upheld the sentence and now Habre, who ran from Chad after a coup in a military transport that airlifted him, his entourage and a Mercedes to what he hoped would be a luxurious exile in Senegal, is languishing in an ordinary prison cell.
Habre's government killed more than 40,000 people during his presidency from 1982 to 1990, when he was deposed. The American government made a last minute effort to save Habre but failed. He had long been an important, if secret, ally.
He was, according to Michael Bronner, writing in the respected Foreign Policy magazine in January 2014, "The centrepiece of the Reagan Administration's attempt to undermine Muammar Gadaffi who had become an increasing threat and embarrassment to the US with his support of international terrorism".
Senegal became the first country in the world to ratify the treaty establishing the International Criminal Court (ICC). According to Hugh Brody, the head of the New York-based Human Rights Watch, Senegal "is a country that always considered itself to be in the avant-garde of international law and human rights".
Nevertheless, for years it gave Habre refuge, before finally succumbing to pressure from human rights organisations, Belgium and the African Union to put him on trial.
One of the people who staggered to freedom from his jail in Chad, the moment of the release of all Habre's political prisoners, was Souleymane Guengueng. He was a former accountant, nearly blind and barely alive. In 2013 he would prove to be Habre's undoing.
Brody sent a student law team to Senegal to interview him. While in prison Guengueng had compiled Read the rest of this entry »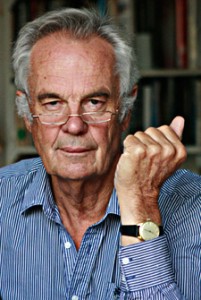 By Jonathan Power
The result of the first round of the French presidential election has given the Euro-pessimists a knock over the head. About time too.
The European Union is not going to face break up. Big crises come but they also go. The Euro currency crisis was not dealt with as well as it should have been – austerity was the policy of the long way round – but it passed.
The great immigration crisis has been contained and the number of would-be refugees has fallen sharply.
The British say they are leaving, but how the biggest political paradox of my lifetime will be squared remains to be seen – a parliament with a majority of its members in favour of staying in Europe but with a government trying to get out as fast as it can with the support of most MPs of the two largest parties.
Moreover, there is another quite counterproductive consequence of Brexit – pushing Scotland to break from the United Kingdom. Leaving big, grand, Europe to become a truncated little England makes no sense at all. When the penny finally drops I expect the UK to reverse course on Brexit – or to disintegrate.
With or without Britain the EU will remain the world's best example of political unity. Peoples who have fought each other for thousands of years no longer do. No other part of the planet is so Read the rest of this entry »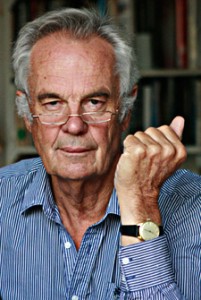 By Jonathan Power
April 18th 2017.
There are 29 states which have at one time or another set about becoming nuclear weapons powers or have explored the possibility. Most have failed or drawn back. Only the US, Russia, France, UK, China, India, Israel, Pakistan and North Korea have crossed the threshold. Only the first five have long range, nuclear-tipped, missiles. North Korea wants to walk in their footsteps.
The common belief that when a state has decided to do so it goes for it as fast as it can is wrong. Sweden, Japan, Algeria, Australia, Italy, Yugoslavia, West Germany, Egypt, Iraq, Switzerland, Syria, Brazil, Argentina, Taiwan, South Korea, Norway, South Africa, Pakistan and India all sought to acquire nuclear weapons but their pace and commitment were different.
In the end all but Pakistan and India became convinced to kill their programs off. For many years Indian leaders, unconvinced of their value or of the morality of use, stalled the urge of nuclear scientists to step up the pace of research and engineering.
Nuclear weapon possession is usually counterproductive. Vipin Narang, in Harvard's "International Security" has shown that "on average, states pursuing nuclear weapons face more armed conflict".
In the case of the US and the Soviet Union (now Russia) it led to an arms race that enabled each side to blow up each other's civilization not just once but many times.
North Korea is today's hot potato. Clearly the regime is moving things forward just as fast as it can. But in past years – during the administrations of Presidents Bill Clinton, George Bush and Barack Obama – North Korea was prepared to compromise. Read the rest of this entry »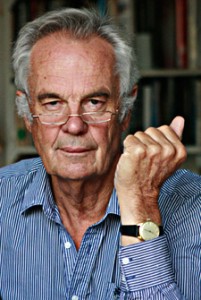 By Jonathan Power
April 11, 2017
Are our governments economical with the truth, if not maliciously misleading? Do governments the world over lie? Of course yes, because there are always occasions when realpolitik appears to demand it.
Most recently, many are arguing, we have seen an attempt to obfuscate the truth when President Donald Trump ordered missiles to be fired at an airbase in Syria in, he said, retaliation for an attack using sarin gas by the Syrian government on unarmed civilians. Critics blame the rebels.
I'm no chemical weapons expert but an hour chasing links on Wikipedia has taught me that making sarin gas without enormous scientific expertise and without a sophisticated manufacturing set up is not easy. Indeed too difficult for any of the rebel groups now operating in Syria. Moreover, if they wanted to mount a chemical weapons' attack they would have chosen mustard gas which can be made in the "kitchen sink".
This suggests since it was not mustard gas but sarin that was used, it is probably true, as Trump claims, the Syrian government of Bashar al-Assad is behind it. Even though the government is supposed to have given up all its chemical weapons in a deal brokered jointly by the US and Russia it wouldn't have been hard to hide away the small amount necessary for this attack.
Why do people on the left rush to assume that in this case Trump has lied? Read the rest of this entry »