Archive for the 'Johan Galtung' Category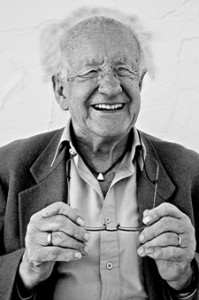 By Johan Galtung
Starting with EU at 60, making small states (Luxembourg!) big by being members of something bigger, but making bigger, even imperial, states smaller by being "members". The Netherlands is small: Wilders suffered a humiliating defeat. But the UK is big with imperial past: old, rural people voted Brexit out of EU anonymity, but into what? Master in their own house? With problems with Ireland and the Celtic fringe–Scotland, Wales–even threatening UK survival? Can Anglo-America, UK even more under USA, compensate for that? They may want back; the obvious EU strategy being to adjust to many Brexit points.
France is also big and imperial. But Le Pen-Front National will not defeat a majority seeing EU as a French creation (Monnet, Schuman) and the Communauté Française as carried by the mystique of the French language anyhow. Frexit would make France smaller. France will stay.
Germany and Italy were imperial: Hitler once ruled the biggest Europe ever, Mussolini some of Africa. But they were defeated and defined as illegitimate, not "civilizzatrice". Italy's apology for the 1911 warfare may have model character. They will both stay in the EU.
UK outside and France inside are now paying the heavy immigration price for devastation wrought by their empires; with no EU solidarity.
The EU will survive, two- or multi-speed with the euro as common, not single currency. Strengthened by having no US Trojan horse, UK, controlling EU foreign-defense policy. Weakened into irrelevance by the neoliberalism of their constitution. See Alan Johnson "Why Brexit is essential for Britain" NYT 29 Mar 2017, a view from the left.
Russia–czarist, Bolshevik, Putin Orthodox Christian–and China–nationalist, Mao communist, Xi Shi Youming Buddhist, his Zhengding friend (NYT 25-26 Mar 2017): unforgivably big in area and population, well above the 27 EU members. The USA is no. 3 on both, giving a total rank of 6; China 5, Russia 10. EU is in that Big League.
China, economic growth at 6,5%, is still a world growth engine, and SCO benefits from India and Pakistan membership. Read the rest of this entry »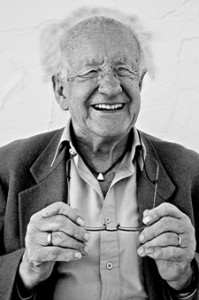 By Johan Galtung
The Cold War ended by an agreement that the USSR leaves Eastern Europe and the USA does not enter the area. What the USA did is treason, like Sykes-Picot. NATO expanded from 16 to 28: Bill Clinton added Poland, Czech Republic and Hungary; George W. Bush the Baltic Slovakia, Slovenia, Romania and Bulgaria; Obama attached Croatia and Albania. In 1999, 2004 and 2009, respectively. However, did those countries want it? They could have made their own pacts with neither USSR nor USA. The Soviet empire, and the Soviet Union itself, had collapsed.
With NATO at the border, Russia took back its 1954 Crimea gift to Ukraine within the Soviet Union. Kiev with US help fought in Eastern Ukraine to make ethnic Russians escape to Russia. Maybe 60% did.
Enters world history: The Pope and the Patriarch declare their Christianities one and the same (Havana Airport, VIP Lounge, 14 Feb 2016). EU will no longer fight US wars (Bratislava, 6 Nov 2016). Protestant-Evangelical Christianity is marginalized. So is the USA.
Denmark and Norway were with Anglo-America fighting US wars in Libya; and with prime ministers as NATO's secretary general. "Cold War jitters…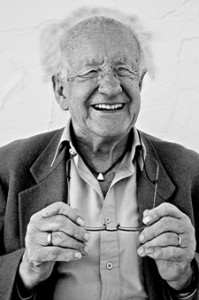 By Johan Galtung
March 13, 2017
Wikipedia has much to offer under "aging". Highly recommended are the 10 points by the world's oldest living man, 114, Walter Breuning.
However, older persons, like me at 86, know their own aging best. Less trouble with "oxidant stress" as a major cause, having used anti-oxidants based on blueberry skin – no chemicals – for decades. 20,000 blood stem cells renew my blood, but they are dying. Problematic.
Rule no. 1: Keep mind and body active; maintain a good nutrition.
Obvious to counteract aging. However, equally important:
Rule no. 2: Be open to the positive sides and advantages of aging.
Bertrand Russell's "On Being 90" in the Observer dispenses with the disadvantages as obvious, in favor of his advantage: the overview.
At the age of 5 he sat on the knee of a man who had fought Napoleon at Waterloo in 1815. The longer the lives we have lived, the more events have impinged upon us. An "overview" identifies some link, a narrative, a common factor.
That identification is often referred to as "wisdom".
However: thigh muscles weaken, walking falters, fatigue, seeing and hearing impaired. Exercise helps, but aging is unavoidable.
Rule no. 3: At least do not fall; not breaking fragile bones, no ending up bedridden in a hospital, contracting new diseases. Equip the room, the home, the context with handles and handrails.
Then the mental aspects of aging: memories failing, not only of recent events, less ability to handle many and simultaneous stimuli.
As a result, many and more mistakes reinforcing the sense of aging.
Rule no. 4: Simplify the context, contract the circle of living. Be realistic, change the structure of daily life, narrow the circle to what can be handled easily: the ward, the village, the context, the home, the room–but then equipped with a maximum of music, books, social media, as enriching as possible. Read the rest of this entry »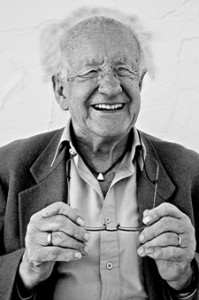 March 6, 2017
By Johan Galtung
An Unstable World: Analysis, Forecasting, Solutions
Take current deep conflicts in our unstable world and go back in time, aided by dialogue with the parties about "when did it go wrong". Chances are a year will emerge. There was a basic event, or process, polarizing something that used to be more cohesive. A faultline had emerged that can last for centuries, more or less polarized, up till today, and beyond, if there is no intervention.
The faultlines function like tectonic plates. Nothing may happen for long periods. Then they shock against each other, with earthquakes geo-physically; Norway-, Euro-, World-quakes socially.
The tern "karma year" is used. Not destiny-Schicksal-skjebne; too deterministic. Karma is destiny that can be changed through awareness.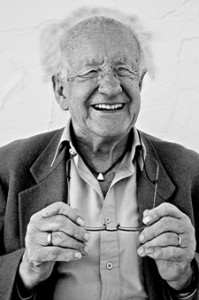 20 February 2017
By Johan Galtung
Visions of the Past for Constructing a Future: Historiography of Spain
The distinction made by Fernand Braudel between events, trends and permanents, was a gift to historiography, how we conceive of history. This essay favors trends over epochs, seeing epochs as some kind of static racism or prejudice in time–"those people, at that epoch, were like that", blinding us both to the diversity and to the dynamism.
History unfolds over or in time, the basic variable, the X axis. The events are points. The trends are curves of any shape, not necessarily continuous, could also be "jumpy". And the permanents are horizontal lines set at a certain value.
Points, curves, lines – with texts indicative of highly complex proactio-actio-reactio relations.
History is the totality. However, trends accommodate the others. Trends are initiated or terminated by events. Trends may together generate events. Permanence is also a trend; lines are also curves.
Trends were identified for an epoch in time, Middle Ages, and a region in space, Spain. Read the rest of this entry »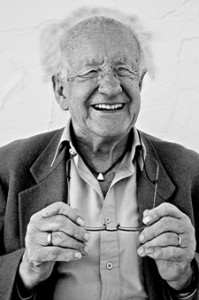 By Johan Galtung
February 27, 2017
Keynote: New Vision of Peace in East Asia – Sino-Japanese Peace Dialogue
Nanjing, 22-23 Feb 2017
As Buddhist philosophy teaches, peace, like violence and conflict, is a relation; not an attribute of China or Japan. As Daoist philosophy teaches, in a holon like East Asia there are forces and counterforces, yin/yang, with yin and yang in both.
Negative peace would relate the two without violence or threats; positive peace would relate them with good things flowing. Reality?
Past: The "Nanjing massacre".
Present: Threats between China and USA-Japan "collective self-defense" also for Senkaku-Diaoyu, de facto US occupation of Japan. Future: no vision beyond balance of threats.
Hence, peace between China and Japan has to be created: visions of peaceful futures, solving present conflicts, conciling past trauma.
Peace does not flow from the past. But peace may flow from the future.
Geographically the two countries are close, yet very different.
Japan, ethnically homogeneous, had 125 Emperors since -659(?), succeeding by blood lineage. The Emperor was spiritual, praying for peace and welfare of people and country. But since Meiji 1868, Taisho and Showa up to the 1945 defeat Emperors, modeled on European Kings, were military commanders-in-chief in uniform. Then back to the old; the present Heisei era standing for creating peace within and without.
Japanese military used to be high up in terms of social status.
China, ethnically very diverse, has had a number of dynasties, some short, some long, with usually very bloody successions. The Chin dynasty from -221 unified. Han became a powerful source of identity, also in what after the last Ching dynasty 1644-1910 was called China.
Chinese military used to be low down, run by warlords known for cruel massive killing, sexual violence and looting.
Like in Japan, (Nara-Kyoto-Tokyo) the capital changed (–Xi'an-Nanjing-Beijing); unlike Japan, China as a state in the state system is only a century old, from 1911; more similar to Europe in history than to states in Europe.
Future: Can countries with conflict (incompatible goals) and trauma (wounds from past violence) live together?
Potentially yes, e.g. in a Read the rest of this entry »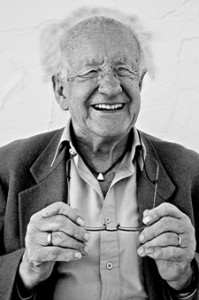 By Johan Galtung
February 13, 2017
What is the essence of democracy?
"Rule with the consent of the ruled" implies two classes of people, Rulers and Ruled; concretely State and People, Statism. "Free and Fair Elections" implies voting for a Parliament; Parliamentarism. Together, a three-tier power structure State-Parliament-People; with People controlling Parliament, and Parliament controlling State.
In 2016 some voting differed from what State-Parliament expected; leading to talk about elitist vs populist democracy – from statism and parliamentarism to peopleism. A crisis. And talk about post-democracy.
Another answer about democratic essence is "one-tier self-ruling units"; no rulers vs ruled, and decisions are made by general assemblies for all. This is often referred to as Anarchism, "no structure". A misnomer: there is no State and no Parliament, but many assemblies. A concrete interpretation would be Localism, the units being local authorities – LAs, municipalities; the assemblies being their municipal councils.
A key dimension then becomes the level of state control of LAs. In Spain, with an anarchist ideological tradition, the LAs are strong.
A different, not institutional – more philosophical, intellectual in general – answer would pick up words like transparency and dialogue.
Democracy is a context with everything in the open, no closed doors, available to everlasting people dialogue: by way of the word, logos. Fine for people who are good with words.
How about those who are not, Read the rest of this entry »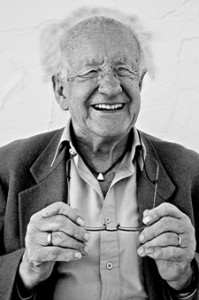 By Johan Galtung
Two important words enriching each other. "Nonviolent" easily becomes bla-bla, and "economy" is too general. But, does "nonviolent" make a difference for the better to the economy? And vice versa, can "economy" make "nonviolent" more positive, beyond resistance to evil?
Let us start with "economy", here conceived of as a cycle with three poles: Nature, Production, Consumption. And three processes: Extraction from Nature, Distribution from Production to Consumption, and Pollution from Production-Consumption back to Nature. The cycle flow is in that order: Nature → Production → Consumption → Nature.
A simple summary of the economy: humans extract resources from nature, produce-process for (end) consumption, and sends what they cannot consume back to nature (but economists, like book-keepers, left out the Nature part). And we want it all to be nonviolent!
"Do no harm!", nonviolent, is insufficient. "Peace", "peaceful" include positive peace–Peace Economics, A Theory of Development are my books (TRANSCEND University Press, 2012, 2010)–with "do good!".
And: Nature can evolve better without us, not we without Nature. Read the rest of this entry »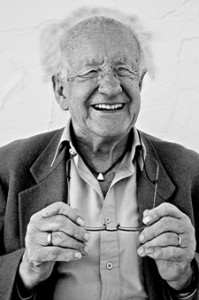 By Johan Galtung
Attacking the Affordable Care Act; the "global gag rule" against abortion; the federal regulation and hiring freeze; canceling the TPP; restarting the Keystone XL and Dakota Access Pipeline; limiting entry with the Mexican Wall; the 90-day travel ban on seven countries; more undocumented people prioritized for deportation; no federal funding for cities refusing to cooperate; communications blackout from federal agencies; Guantánamo torture continued:
What does it add up to?
A very strong white state centered on a president with absolute power and control over life (birth) and death (care) of the citizens. Not regulating police racism. So far, no order on the military.
Fascism? Too early to say; but in that direction. It opens for questions about the inner workings of Donald J. Trump. Who is he?
A Johns Hopkins psychologist sees Trump suffering from "malignant narcissism". A Norwegian historian, Öystein Morten, in a detailed analysis of Norwegian king crusader Sigurd Jorsalafare (1103-1130) – clearly crazy – has a Norwegian psychiatrist diagnose him as suffering from "bipolar depression", manic-depressive. Is Trump only manic?
This column early on saw Trump as suffering from "autism", living in his own bubble, speaking his babble with no sense of reciprocity, the reaction of the other side. The column stands by that.
However, this column drew a line between his words and deeds; denouncing his rhetoric as grossly insulting and prejudicial, but pinning some hope on his deeds. Wrong, and sorry about that. After one week, Trump clearly means every word he says, and enacts them from Day 1; even what he once retracted in a New York Times interview. Read the rest of this entry »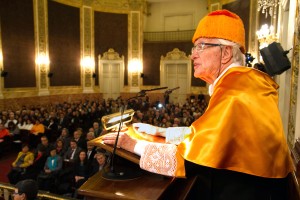 By Johan Galtung
Receiving Dr Honoris Causa, Universidad Madrid Complutense, 27 Jan 2017
Dear Rector, dear Jury!
I receive this great honor bestowed upon me in deep gratitude and pride, promising to try to live up to it.
I will now share with you some words about how I got launched on the track for which you honor me, peace studies and peace practice.
Like so many, I felt desperate about the wars in our enlightened century and continent and asked, Why? What can we do to avoid this suffering, not only the wounded and dead, but the countless bereaved?
From my family I knew a little about health studies and had been struck by the fruitful distinction between cause and symptom. The symptom is on the surface of the body, like fever; but the root cause is deeper down, inside, a sepsis. A major breakthrough. "Treat the cause, not the symptom" became a new rationality. Cooling the body makes some sense, but it isn't the cure; and even less treating a swollen ankle that could be a symptom of a serious heart illness.
My illness was war, my wellness was peace.
Was war a cause with horrible effects with nobody really winning, or could war be a symptom of something deep down in the "body politic", a "root cause"? Of something preceding war and violence in general, which if removed would also remove, or at least reduce, war and violence? But what?
This was important because if we accept violence as the root cause then we link it to the human body or humanity as such, not only as innate, but as inevitable. We would have to learn to live with it and with its effects, some of them summarized in "war breeds war".
War rhetoric actually pointed in two directions: "someone blocking what we are entitled to" and "revenge for unjust wars against us". The first points to conflict, "incompatible goals"; the second to trauma, "wounds from past violence". I have stayed with those two.
This liberates human nature from being the cause Read the rest of this entry »