Archive for the 'Johan Galtung' Category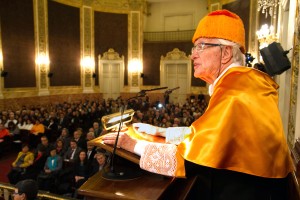 By Johan Galtung
Receiving Dr Honoris Causa, Universidad Madrid Complutense, 27 Jan 2017
Dear Rector, dear Jury!
I receive this great honor bestowed upon me in deep gratitude and pride, promising to try to live up to it.
I will now share with you some words about how I got launched on the track for which you honor me, peace studies and peace practice.
Like so many, I felt desperate about the wars in our enlightened century and continent and asked, Why? What can we do to avoid this suffering, not only the wounded and dead, but the countless bereaved?
From my family I knew a little about health studies and had been struck by the fruitful distinction between cause and symptom. The symptom is on the surface of the body, like fever; but the root cause is deeper down, inside, a sepsis. A major breakthrough. "Treat the cause, not the symptom" became a new rationality. Cooling the body makes some sense, but it isn't the cure; and even less treating a swollen ankle that could be a symptom of a serious heart illness.
My illness was war, my wellness was peace.
Was war a cause with horrible effects with nobody really winning, or could war be a symptom of something deep down in the "body politic", a "root cause"? Of something preceding war and violence in general, which if removed would also remove, or at least reduce, war and violence? But what?
This was important because if we accept violence as the root cause then we link it to the human body or humanity as such, not only as innate, but as inevitable. We would have to learn to live with it and with its effects, some of them summarized in "war breeds war".
War rhetoric actually pointed in two directions: "someone blocking what we are entitled to" and "revenge for unjust wars against us". The first points to conflict, "incompatible goals"; the second to trauma, "wounds from past violence". I have stayed with those two.
This liberates human nature from being the cause Read the rest of this entry »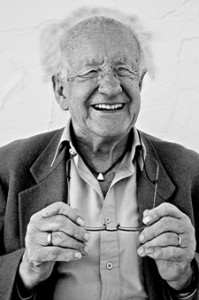 By Johan Galtung
Two closely related points, as a starter.
This column has argued Lifting the Bottom Up as economic approach in all weathers, bad, fair, good, to mitigate any suffering, and for them to enter the economy as producers and consumers, not as "cases".
This column has also argued judging Trump not by his poisoning words, nor by commentators' words, but by his deeds. White-male-workers-no college is not the US bottom, but they were heading down. Now lifted up the Trump way, by keeping/bringing back industry to the "Rust Belt". Ford Motor Company just did that, GM may be next.
If outsourcing to Mexico – under the euphemism "trade" served poor Mexican workers, maybe–but it serves rich elites in both countries.
45 percent tariff on Chinese goods: a non-starter. US homes are filled with affordable "Made in China". To de-industrialize was US stupidity; to re-industrialize will take time. Keep what is, bring back what was. Other countries may learn from Trump and not trade themselves away.
The general 2017 world economic outlook is bad. Key problem for the West: industry is now also in the hands of other countries to meet their demands and for exports (Chindia). How could that happen? Because:
Economists have a Theory I of diachronic stages, from primary via secondary to tertiary sectors, agriculture->industry->services. Time for services has come, domestically, and as export to import food and manufactures. TI promotes trade; but makes societies vulnerable if trade fails, and may cause huge primary-secondary sector unemployment.
Hence, alternative Theory II: synchronic co-existence of sectors, at state-provincial-local levels. Each sector is a way of life that appeals to different persons or to the same person at different stages. TII promotes self-reliance–not self-sufficiency, filling gaps with trade–high employment if automation is controlled and not seen as a law of nature, personal enrichment, and protection of nature. Read the rest of this entry »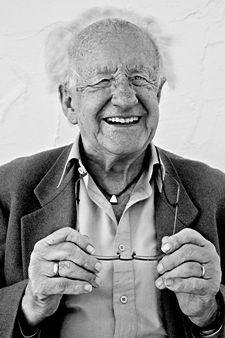 By Johan Galtung
This New Year announces itself with bangs all over, not whimpers.
Pope Francis made a tour d'horizon on all continents, strongly denouncing the violence in favor of his alternative: negotiation.
Much violence is copycat or copyrat; violence being a la mode. Copying–aka learning–is not wrong. But it depends on what is copied.
Here my 10-11 wishes:
Wish no. 1: copying peace rather than violence, for instance from ASEAN and the Nordic Community, making peace self-reinforcing.
Wish no. 2: reporting violence less prominently, more toward the end of newspapers-TV-radio news, and reporting peace upfront.
Wish no. 3: understanding war better, not only how many killed but how many bereaved; understanding peace better as model for others.
Wish no. 4: introducing Yin/Yang in Western thought: no totally good or bad humans or states around; they are all improvable mixtures.
Wish no. 5: linking the good in ourselves to the good in others for peaceful cooperation, yet keeping the bad in mind, for security.
Wish no. 6: identifying unsolved conflicts and unconciled traumas that may lead to violence; solving the conflicts, healing the traumas. Read the rest of this entry »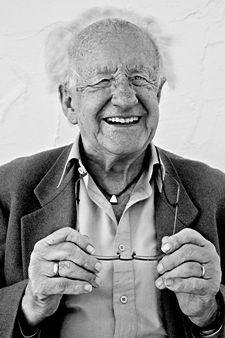 By Johan Galtung
To understand something we often compare it with something else.
A recent Harvard study found 26.7% of world car production in China and 13.3% in USA; US economy bigger but China leading in export with 8 of the 12 biggest harbors; USA end 2016 fighting 7 wars with bases all over and China with no wars or bases, investing, building the New Silk Road-Lane, the Economic Belt. How successfully, it is to be seen.
But these are global power relations. That the West is going down, the Rest is coming up, the USA is a major part of the West and China of the Rest, are decades-old truths. And the EU is also part of the West.
What does domestic China remind us of, historically, structurally? Not USA, a state since 1776, 1812. Let us compare China with present border and context to Europe from the Atlantic to–whatever the border.
One conclusion can be foretold: only recently are both of them becoming cohesive, as super-states and as super-nations. Why, and how? Read the rest of this entry »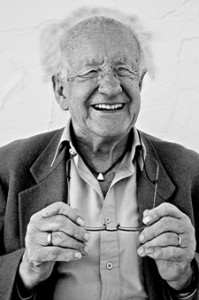 By Johan Galtung
The National Society of High School Scholars, Claes Nobel World Betterment Award
The Carter Center
3 Dec 2016
I am very grateful for the 2016 Claes Nobel World Betterment Award – Claes being the great grandnephew of Alfred – and to the NSHSS-National Society for High School Scholars, here at the Carter Center in Atlanta.
Let me start by praising you for your dedication to Education, focusing on the high school–in the middle, after K and grade school, before college and graduate school–on teachers and students, learning and doing research, treating them with respect, bestowing dignity.
Society has institutions, like Family, Work and Economy. Sports get too much attention, Education too little.
Politics is about leading and being led, Military is about killing not to be killed.
These two get you into trouble. I have heard this afternoon much about leading, leaders, led. Führer and Duce are German and Italian for leader, "duce" also from educare, educate. Hitler and Mussolini.
Be careful. This is vertical and hierarchical even without nazism and fascism. Today we want horizontal social landscapes, with people relating equitably and harmoniously, through shared memberships and networks, both horizontal and inclusive. For mutual inspiration.
As to killing: the USA killed more than 20 million in 37 countries only after 1945 WWII; and has intervened 248 times militarily in other countries since Thomas Jefferson started in Libya in 1801. 20 million killed means 200 million bereaved–family, friends, neighbors, colleagues. They do not take easily to this type of US leadership.
And less than a century earlier two groups of Americans practiced those very same skills and leadership on each other. The Civil War.
Such was history. How about solving the underlying conflicts?
Instead of the 1850 compromise of shame, "keep slavery but give up the confederacy", how about "keep much autonomy, but give up slavery"; for a Community of American States, not U.S.A but C.A.S? And in 1924, how about dropping the Versailles Treaty, removing Hitler's best card? Read the rest of this entry »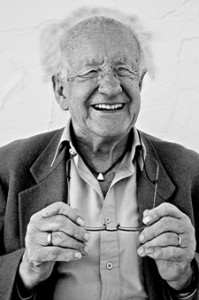 By Johan Galtung
"View" meaning not only a glimpse from above, but a position taken on the world on which the US electorate is now dumping Donald Trump.
That world is today basically multi-polar, maybe with 8 poles: 1) Anglo-America, 2) Latin America-Caribbean, 3) African Unity, 4) Islam-OIC from Casablanca to Mindanao, 5) European Union, 6) Russia more region than state, 7) SAARC from Nepal to Sri Lanka, 8. ASEAN, Australia-New Zealand. [See list of abbreviations with links to the mentioned organisations under the article]
And thre is the multi-regional Shanghai Cooperation Organization, SCO, with China and Russia, Islamic countries, India and Pakistan.
There is a waning state reality, smaller states being increasingly absorbed into regions.
There is a waxing region reality with the above eight; adding West Asian, Central Asian and Northeast Asian regions, maybe eleven.
There is a global reality based on IGOs, inter-governmental organizations, with the United Nations on top; TNCs, the transnational corporations, with the US-based on top so far; and INGOs, international non-governmental organizations, with religions on top.
Now, insert into all of that something concrete from William Blum's Anti-Empire Report #146 and his Rogue State.
From WWII, the USA has: Read the rest of this entry »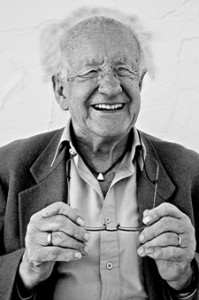 By Johan Galtung
International Sociological Association Prize
New School for Social Research, New York NY, 15 Nov 2016
The West, and Western sciences in particular, have a peculiar way of conceptualizing time; derived from two millennia Christianity.
Thus, in the civilizations of Hinduism, Buddhism, China and Japan, to mention some, time flows from eternity to eternity. In the West (and Islam is similar), there is a Beginning (Creation for the religious, Big Bang for the secular), and an Ending, the End Time (Armageddon for the religious, entropy, death, etc. for others).
In others, time flows from past into a possibly different future; in the West, the future is continuous with the past. In the natural sciences, "laws" from the past are automatically valid for the future; reality being as stable as the planetary system, the galaxy; astronomy being the model. The Creation has been finished, once and for all.
In the social sciences, the future is largely off limits, taboo; predictions are often discarded as "wild speculations". Extension of built-in trends into the future is permitted, but not forecasting with qualitative jumps. The underlying assumption is stable equilibrium, things have found their place and that's it. Thus, no forecasting of (early) modernity during the Middle Ages, let alone working for it.
That is in theory, but the practice is different. People design their individual careers – life trajectories – and have always done so. For collective life there is politics, designing future societies.
But the social sciences are not supposed to be in it. They approach past and present with Read the rest of this entry »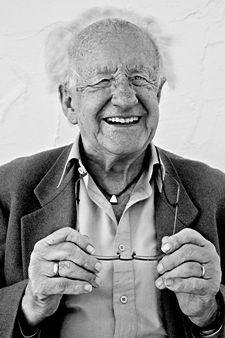 By Johan Galtung
Writing in Washington
# 1
The 45th President of the USA, Donald Trump, delivered a highly presidential acceptance speech. The words chosen, how he spoke them, his body language, all belied the idea that he could not be presidential. How good a president, remains to be seen.
What matters now in his concrete action coming January. For instance, will he do as he promised, cancel out-sourcing, "trading" of industries to Mexico and "in-sourcing" them back to the USA, to recreate jobs for US workers?
However, the media are still too anti-Trump to realize he is their President, maybe hoping for some reversal. Also too struck by how wrong all the polls have been predicting an easy Hillary victory. They will probably go on with that for a long time.
I do not think there was any objective basis for predicting a Trump victory. Clinton had all criteria in her favor: president's wife with influence, secretary of state, senator etc. Trump: not even office.
But Clinton's criteria were elitist and status quo, Trump's smacked of populism and basic change. The wind was blowing toward populism, which is, actually, what democracy is about, catering to the people.
And vast categories had suffered what the Greeks call a-timia, the loss of status, white-male-workers-Americans. 5-2 in favor of Trump. And the rust belt, the big mid-Western de-industrializing states, Ohio, Milwaukee, Wisconsin. Trump catered to their interests in revival, indeed also in hitting their negations in very unacceptable ways: women, colored, elites, immigrants.
But all of that does not a victory make. There is more to it.
Some idea of a "normal American", in a "normal America". Say Spain, that idea brought Franco to power. Answer: we do not know. We need more information. But a revolution it was.
Be that as it may. Much more important: his concrete actions.
#2
Trump periphery populism was as unseen by US elites as Brexit periphery populism by UK elites. Read the rest of this entry »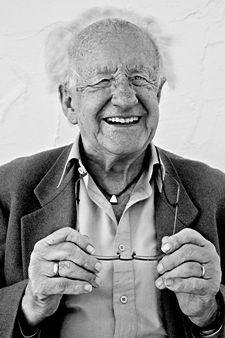 By Johan Galtung
Hindu University, FL USA
Gandhi was born 2 October 1869, was killed 30 January 1948 by a Pune brahmin, Godse. I was a 17 years old boy in Norway who cried when hearing the news. Something unheard of had happened.
But I did not know why I cried, and wanted to know more. Who was Gandhi? So I became a Gandhi scholar as assistant and co-author to the late Arne Næss in his seminal work of extracting from Gandhi's works and words his Gandhi's Political Ethics as a norm-system.[i]
The image of the India I love is the image of Gandhi. I know perfectly well that there are other Indias. And Ashis Nandy sensitized me to why the court proceedings against Godse were kept secret: because his arguments were that Gandhi stood in the way of the modern India the government wanted, with industrialization, booming cities, growth, trade, a strong army; the whole package.
Very different from Gandhi's self-sufficient sarvodaya villages, linked by "oceanic circles", focused on spiritual rather than material growth.
Very similar to the Buddhist image of the small sangha community. And in line with Gandhi's idea that he may actually have been a Buddhist; without any vertical ranking of occupations.
Gandhi's link to Buddhism and rejection of caste may have been on top of Godse's motivation, adding to modernity. Nehru's India was also a modern India, with a socialist LSE-Harold Laski, Soviet touch.
Nehru and Gandhi shared anti-colonialism but differed in their images of independent India. Modernity, and even more so, Soviet top-down socialism, were very remote from Gandhi's bottom-up world.
Gandhi was instrumentalized by Congress to get rid of Britons preaching against caste. India became independent, after a disastrous partition mainly caused by Lord Mountbatten; free to enter modernity, and to keep caste. The Congress Party got the cake and ate it too.
So, I see two Indias, Gandhi and modernity, and knowing there are more.
Two Indian civilizations, with much clash and little dialogue.
And some dwarfs rejecting India's greatest son. Some time ago there were books on and by Gandhi at New Delhi airport; today we find books on business administration.
A non-dialogue of two civilizations within one country.
This essay opens for that missing dialogue, Read the rest of this entry »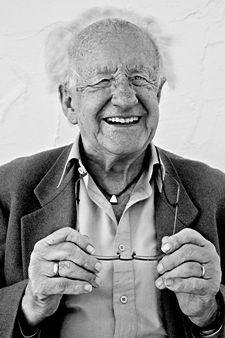 By Johan Galtung
"Future of the World between Globalization and Regionalization"
European Center for Peace and Development
Belgrade, 2-29 Oct 2016
Summary
Most states are too small given the speeds of transportation and communication–hence regionalization of neighbors with cultural similarities. The biggest states, China-India-Russia-USA-Indonesia-Australia-Brazil, are in fact regions. The next step, globalization, is very problematic. We have overcome geographical distance but not cultural distance. And USA uses globalization for world hegemony financially. Better would be a North American region with Canada, for dialogue with other regions.
The Rest will work on globalization, but how?
We are witnessing these years a historical transition from a world state system to a world region system. There are about 7:
ELAC-Latin America-Caribbean, AU-African Unity, EU-European Union, SAARC-South Asian Association for Regional Cooperation, ASEAN-Association of Southeast Asian Nations, OIC-Organization of Islamic Cooperation, SCO-Shanghai Cooperation Organization. Mostly recent, so many believe the logical step from a region system to a global system, globalization, is around the corner. Two major problems, though.
First, humanity is very diverse. The state system, based on the cultures of their dominant nations, accommodates much diversity, less than the primitive tribal and traditional village systems. However, will globalization also accommodate diversity or impose uniformity?
Second, the USA may use globalization to impose a global market with no state and regional borders for financial objects, derivatives, through privatization of all central banks, coordinated by the Bank for International Settlements, BIS, the bank of banks in Basel, Switzerland.
Many states, adapted in size to 20 km/h means of transportation, not to what is now possible, have joined others with similar cultures within the same civilization. The civilizations are still different, giving rise to several and diverse regions. However, we have only one globe to globalize. There is something final about globalization. It may protect diversity. But it may also be uniform, one design only.
Such designs exist. They come from the religions claiming to be single and universal truths, for all, forever: Christianity and Islam.
They have messages about Read the rest of this entry »