Archive for the 'Pro-peace & proposals' Category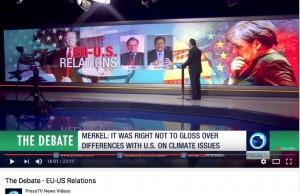 The Debate with Jim Walsh, MIT and Jan Oberg, TFF
Lund, Sweden – May 30, 2017
Last night "The Debate" on PressTV was devoted to the future of European-US relations in the wake of the NATO Summit, President Trump's words and omissions and the – historic – words, in particular, of Chancellor Angela Merkel immediately after.
Undoubtedly, we are at a turning point in these relations in general and for the NATO alliance in particular.
To discuss these issues – past, present and future perspectives – were Jim Walsh, senior research associate at MIT's Security Studies Program, Masschusetts, and Jan Oberg, director of TFF, Lund.
Thanks to PressTV's excellently structured program and interviewer we touched upon a series of aspects and dimensions around which we found both agreements and slight disagreements – all in a sober tone fit for public education and personal reflection.
We hope this debate will stimulate your own thoughts about the future of war, security and peace.
We'd be grateful for your sharing it to media people, students and other academics as well as to decision-makers in the field that you may know.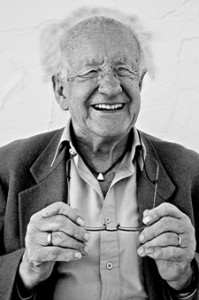 By Johan Galtung
Pamplona, Spain
Spain is in a process that will take some time, from "España: Una, Grande, Libre" to "España: Una Comunidad de naciones" – "Spain: One, Great, Free" to "Spain: A community of nations." Could also be great and free, but not One; not Castillan, but also Catalan, Basque, Gallego, Andalucian, and the islands, Baleares, Canarias.
ETA (Euskadi Ta Askatasuna) – world famous for killing the successor to Franco, Carrero Blanco, in 1971 possibly shortening the dictatorship by a generation – disarmed, handing over its means of violence, on 8 Apr 2017. ETA is dissolved.
This is Negative peace, by eliminating one violent party. There was much violence, doing bad things to each other. No more.
Then what? Maybe doing good things to each other? Positive peace is about that.
Military power eliminated, we are left with economic, political and cultural power. Positive peace means equity: economic, political and cultural cooperation for mutual and equal benefit.
Economically, concretely that means more enterprises, companies, businesses with Basques cooperating with Castillans, and others. Read the rest of this entry »
This is TFF Live on Facebook on the occasion of NATO's Summit in Brussels on May 25, 2017.
We use TFF Live on Facebook because it is handy, personal and interactive and because such live broadcasts have a larger organic spread that texts, images, links and even YouTube videos. And we want to make use of the technological developments as they help TFF reach out to ever more.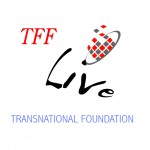 I feel very strongly about the harmful modes of operation of this US$ 900 billion giant element of the global Military-Industrial-Media-Academic Complex (MIMAC) and shall therefore be most grateful if you would spread it. This is the url of it. Thanks!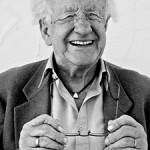 By Johan Galtung
A key slogan during the student revolt in Paris May 1968, soon 50 years ago, was Imagination au pouvoir! Bring imagination to power!
We were there, walking with thousands from Champs-Élysées to Place Etoile where a stentorian voice commanded us to sit in small groups in the circles under the Arch to "discuss the situation". So we did.
France is now suffering from more imagination deficit than ever. To call Le Pen-Front National "extreme right" when the issue is for or against the EU is not helpful.
Left-right was 20th century politics.
Why not think bigger, beyond EU: for or against EURASIA, Russia-China are ready? Trade fills trains London-Beijing; a West-East axis, not the old colonial obsession with North-South (neo)colonialism.
And how about both, EURASIAFRICA? They hang together geographically.
Another word for imagination is creativity. Read the rest of this entry »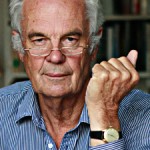 By Jonathan Power
May 16th 2017
During the French election no candidate talked about France's nuclear weapons. In Britain, the subject has been raised in its election in an attempt to undermine the Labour Party leader, Jeremy Corbyn. But the long-time anti-bomb activist compromised his views, saying in effect he was against them but Labour Party policy was for them.
Meanwhile, the Western nations worry and rage about North Korea's nuclear weapons development. There is a lack of principle and honesty as well as an overdose of self-delusion as to their effectiveness as a deterrent in this whole bomb game.
We were standing in Hiroshima looking at a stone wall. All there was to see was a shadow of a man. It had been etched into the wall at the moment of his obliteration by the blinding light of the first atomic bomb. Olof Palme, prime minister of Sweden, stared hard at it. An hour later he had to give a speech as head of the Independent Commission on Disarmament of which I was a member. "My fear," he remarked, "is that mankind itself will end up as nothing more than a shadow on a wall." Read the rest of this entry »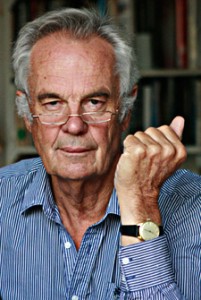 By Jonathan Power
May 9th 2017
Does anyone, however well-informed, know what President Donald Trump thinks about President Vladimir Putin? I hazard a guess that he is still more pro than anti, only he doesn't quite know where to begin.
It's time overdue that they met and hammered out on the anvil what their mutual interests are.
Presidents Bill Clinton, George W. Bush and Barack Obama have left a legacy that makes it hard for Trump to manoeuvre. They have trampled not so much on Putin but on Russia's core interests.
When Putin's predecessor, Boris Yeltsin, and later Putin himself were lobbying for what the last Soviet leader, Mikhael Gorbachev, had called a "common European house" they were taking heed of a Russian mood to drive through a new entente.
But there was no financial aid, as there was with Germany and Japan after World War 2. There was no move to envelop Russia into the EU's family. With NATO the Russians were soon faced with expansion, taking in most of the Soviet Union's former European allies.
The critical turning point was probably December 1, 1994 when the Russian, western-minded foreign minister, Andrei Kozyrev travelled to Brussels Read the rest of this entry »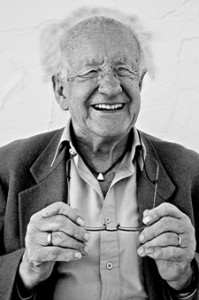 By Johan Galtung
Very well known is post trauma stress disorder, PTSD; no doubt a very painful disorder experienced by many, most, maybe by all of us. Something went very wrong: a shock, violence, physical, verbal, by and to individuals, groups in society, societies, groups of societies. Not only by and to individuals: PTSD does not belong to psychology only.
However, as Buddhist epistemology informs us: there is symmetry to the world. Anything can be seen from at least two angles: to "I walk down the street" add "the street moves toward me, 'walks me up'". Was Einstein inspired by Buddhism when he asked his famous question, "Does Zurich stop at this train?" Maybe not; his relativity, "moving relative to each other", forced that question upon him anyhow.
For Buddhism, however, this thinking goes far beyond movement, into concepts and discourses. What would be the opposite of trauma? Evidently something positive.
For one, like this author concerned with war and peace, one type of trauma is defeat in a war and the opposite is victory. Basking in the glory, not suffering the gloom of trauma. And then, if trauma could lead to a state of stress, deeper and more permanent the deeper and more repetitive the trauma, maybe deep and repeated glory could lead to a state of, let us call it exuberance?
This opens for behaviorism: avoid trauma, seek glory. But the idea is deeper. Deep-repeated trauma leads to stress disorder, not only stress. Deep-repeated glory may lead to exuberance disorder: let us have more wars to enjoy more victories! Not only for defense!
We may refer to the same war. Death in a war is Read the rest of this entry »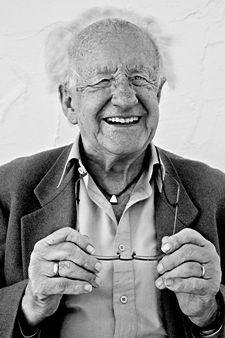 By Johan Galtung
Weltinnenpolitik, was the brilliant formula minted in 1963 by Carl Friedrich von Weizsäcker; nuclear physicist with a dubious career in the Nazi period, philosopher, peace activist, and believing Christian.
The world seen as one polity, one political unit. Not in terms of two levels, the world and the states–canonized as members of the UN – with domestic policies, and "foreign" policies.
"World domestic politics" calls for a world with neither states nor regions but the world as the polity. With LAs, local authorities, but basically with 7 billion+ humans, endowed with human rights and democracy.
A single shiny word, making many think and speak differently. Akin to all formulas giving rise to a number of problematic questions; one more proof of how fruitful this formula was and is. Thus, how can that one world polity organize political, cultural, military and economic power?
Brief, preliminary answers:
Political power: by the people, through direct world elections and referenda, to a world parliament, and on issues;
Cultural power: as a world dialogue of civilizations, meaning mutual learning for a possible world civilization, inside that world polity;
Military power-force: general and complete disarmament of state armies, world police operating at world and local levels like domestic police;
Economic power: by a welfare world lifting up suffering individuals.
We can sense that all four, direct world elections and referenda, world dialogue of civilizations (not only West-Islam), world police and welfare world are waiting back stage to be enacted, and to act. But on stage are states and super-states; singing their swan songs?
Let us try to dig more deeply into this.
We have about 200 domestic state polities – 193 are UN members – can anyone be a model? Read the rest of this entry »
Originally published in The New Statesman, London, 15 March 2017
28 March 2017
Three former UN insiders on the future of the world's most ambitious organisation. 
By Hans von Sponeck, Richard Falk – both TFF Associates – and Denis Halliday.
US President Donald Trump is ardently embracing a toxic form of messianic nationalism, while demeaning those who oppose him as corrupt, and dishonest enemies. His "America First" chant is creating severe international tension, promoting extremism – within and outside the US – and undermining the homeland security that he has so insistently pledged to enhance.
Trump seems determined to implement policies and practices that could signal the weakening of democracy, and possibly even herald the onset of fascism. His programme to deport undocumented immigrants and to exclude all visitors from six designated Muslim majority countries is illustrative of a regressive and Islamophobic outlook.
The groundswell of popular dissent is vibrant and worldwide, from Romania to South Korea, Gambia to Brazil, from the UK to the Ukraine.
Trump is dangerously exploiting the frustration of citizens with the political establishment, which is unprecedented in its depth and breadth. The umbilical cord that connects those governing with those governed is becoming dangerously stressed. The digital revolution is endowing governments with horrifying capabilities for oppression and control but it is also enhancing the ability of the citizenry to mount resistance and mobilize opposition forces.
UN charter law and power politics
As UN veterans, we recall and affirm the preamble to the UN Charter that reads "we the peoples" – not we the governments! The trust of people in their governments to work for social and economic progress and to prevent war has dramatically weakened, if not disappeared.
The prediction made by the Mexican delegate at the founding of the UN in 1945 that "we have created an institution which controls the mice but the tigers will roam around freely" seems truer today than at the moment of its utterance. The UN Security Council's permanent members – China, France, Russia, the UK and the US – indeed "roam around freely" lacking respect for international law or the authority of the UN, once more pursuing their respective nationalist agendas without any pretence of accountability. These countries are also the major consumers and exporters of military hardware, facilitating both militarism and "merchants of death".
The international war supposedly being waged against political extremism and terrorism has predictably deteriorated into a series of horrific wildfires and slaughter. Wars that should never have happened, neither the overt ones in Afghanistan, Iraq, Libya and Syria nor the partially covert ones in Yemen, Somalia, and a range of other countries in Africa and Asia have brought peace or stability, but a series of unspeakable ordeals of human suffering. Old struggles have been magnified while new ones have been created.
The US tiger, aged as it is, displays the most serious signs of political amnesia. Unilateralism and exceptionalism have just been reaffirmed as cornerstones Read the rest of this entry »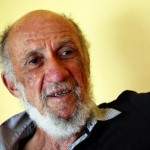 By Richard Falk
March 4, 2017
Donald Trump has articulated clearly, if somewhat vaguely and incoherently, his anti-globalist, anti-UN approach on foreign policy.
For instance, in late February he told a right-wing audience at the Conservative Political Action Conference that "there is no such thing as a global anthem, a global currency, or a global flag. This is the United States that I am representing. I am not representing the globe."
A similar sentiment was expressed to Congress a few days later in a tone of voice and choice of words praised by media wonks as 'presidential.' On this occasion Trump said, "[m]y job is not to represent the world. My job is to represent the United States of America."
Such rhetoric coming from a normal American leader would probably be interpreted as an expression of geopolitical humility, implicitly rejecting the standard insistence on American exceptionalism, exemplified in recent times by the project to create and maintain the first global state in human history.
This potentially self-limiting language might even be understood as renouncing earlier claims to assert American global leadership as the keystone of world order.
George W. Bush in 2002 gave this bold leadership claim a sharp edge when he insisted that only the US model of market-based constitutionalism was a legitimate form of governance for sovereign states in the 21st century.
Or even more grandiosely, in the spirit of Michael Mandelbaum and Thomas Friedman, that the United States as a consequence of its martial strength, technological prowess, democratic values and institutions, and skills of leadership provides the world with the benevolent reality of virtual 'world government.'
Let's face it, Donald Trump is not a normal political leader, nor is he someone disposed to embrace humility in any form, so we should take his pledge to represent American interests while leaving the world to fend for itself with many grains of salt, especially if we consider the specifics of the Trump worldview.
What Trump seems to be offering is maximum disengagement from international and global arrangements designed to Read the rest of this entry »