Posts Tagged 'Ibrahim Adil Shah II'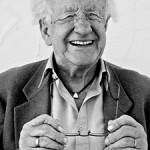 By Johan Galtung
The eminent historian of Central and South India, William Dalrymple, had a remarkable article in The New York Review of Books (June 25, 2015): "The Renaissance of the Sultans". Being a fan myself, this editorial column is very much based on that eye-opener.
The focus is on one Sultan, Ibrahim Adil Shah II, of the central Indian kingdom of Bijapur, between Mumbai and Goa; we are talking about early 17th century. The Sultan is described as "an erudite scholar, a lute player, poet, singer, calligrapher, chess master and aesthete". How different from Western rulers with military-political skills; how similar to many Chinese rulers, emperors, mandarins with poetry, calligraphy and more as indelible part of their legitimacy.
However, the point of the story, as told by Dalrymple on the basis of the impressive works he reviews, goes far beyond describing what must have been a remarkable ruler. That ruler himself also goes beyond, even beyond this statement that "the two most beautiful things in the world are a lute and a beautiful woman". He has a theory:
"Bringing together Hindu and Muslim traditions in an atmosphere of heterodox learning, and uniting Persians, Africans and Europeans in a cosmopolitan artistic meritocracy, Ibrahim presided over a free-thinking court in which art was a defining passion. For Ibrahim was literally obsessed with the power of art. In his poems he dwells on its ability to bring people together, and on the way that art, and particularly music, acted on the body and was capable of moving an individual to tears, or ecstasy, or a deep melancholic sadness".
How true. We notice that he is not only bridging geographical gaps but also gaps in the body, seeking to reconcile "the old Greek medical ideas of the humors of the body" with Hindu ideas of reaching the human spirit through aesthetic appreciation.
Moreover, "through music and art he believed that his people could learn to look at each other with mutual understanding: They speak different languages, But they feel the same thing, The Turk and the Brahmin."
Well, they hardly feel "the same thing"; but they feel, and good art engenders good feelings, visible to each other.
Nevertheless, art bringing people together Read the rest of this entry »