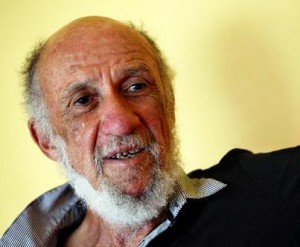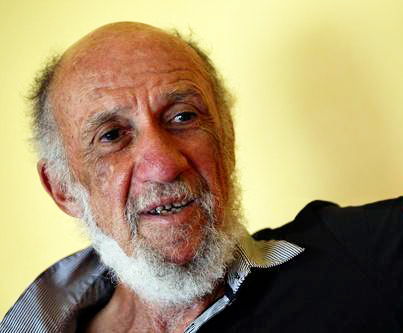 Richard Falk
W.H. Auden wrote these suggestive lines in the poem 'Lament for a Lawgiver' that can be found in his Age of Anxiety:
'The gods are wringing their great worn hands

for their watchman is away, their world engine

Creaking and cracking…'
If we pause to look about the world, we will observe many signs of creaking and cracking.
Among the most alarming forms of creaking and cracking is the appalling failure of political leadership. Where are the Roosevelts, DeGaulles, Chou En-Lais, Sukarnos, Titos, and Nehrus? Is the dumbing down of political leadership a consequence of the reordering of the world economy in ways that constrain and corrupt the role of governments?
Or has the technology of control, surveillance, and destruction become so overwhelming as to make the moral and political imagination seem irrelevant, giving exclusive historical agency to those who propose doing nothing while the fires ravaging the earth burn out of control?
Or even propose pouring more and more oil on the fires? In this respect, should we not regard the 'climate denier' as the true hero of our time, he that worships that which destroys, and so distresses the wearying gods.
Or should we blame the structures that have evolved to constitute modernity, especially the fragmenting impact of the sovereignty of states as reinforced by the passions of tribalizing nationalisms?
This optic of the national tribalized self that controls our visionary capability has so far been virtually paralyzed when confronted by the advent of nuclear weaponry, global warming, and waves of desperate migrants seeking sanctuary.
Instead of generating policies and practices responsive to human and global imperatives of collective and species survival, the feeble responses that were forthcoming depended on the aggregation of what little states would agree upon to satisfy their collective interests.
The hierarchy among states is also responsible for the infernal spiral by so awkwardly imposing itself on the principle of juridical equality. It has contrived such devices as claiming a right of veto in the UN Security Council on behalf of the permanent five (P5) and by invalidating the acquisition rather than possession and use of nuclear weaponry.
Or maybe we should pause long enough to contemplate the religious resurgence that can be understood from many angles: As a revolt against the spiritual aridity of modernity, that is, the failures of instrumental rationality and a false consciousness that equates technological innovation with progress, and material gain with happiness.
We find ourselves haunted by the prospect of perpetual war fought with ever more extraordinary technological prowess, but giving rise to apocalyptic phantasies of wars between good and evil, the self and the other, drained of empathy and drenched with displays of hyper-violence. Is it any wonder that it is 'Star Wars' that best entertains and diverts while the greatest human gift of the imagination prolongs its hibernation despite a growing realization that this is a time of unprecedented species danger?
Or did the gods grow weary, fatigued by such a record of shattered hopes?
When the Soviet experiment became totalitarian criminality rather than an emancipatory process of collective liberation, many lost their confidence in revolutionary change. Utopian landscapes of the future were derisively put to one side, and the market and the moderate 'selfie' state were accepted as the outer limits of healthy human aspiration.
We have lost that bit of biblical wisdom recognizing that a society without vision perishes.
We as a nation and our citizens as members of a species need badly to recover 'horizons of desire.' At present, we find ourselves trapped, gradually becoming aware that 'horizons of feasibility' (what politics as the art of the possible deems feasible) is disastrously separated from 'horizons of necessity (what science, morality, and common sense deem as necessary).
When this gap between feasibility and necessity becomes understood, it seeks refuge in denial, escapism, and extremism. That is, the gap is either ignored or a simplistic alternative narrative of what is wrong is seized upon, a quack remedy with a terrible taste—the sort of vacuum that Trump seems to be filling for those many Americans who want enemies to blame and lethal promises to keep.
Consider the failure to rid the world of nuclear weaponry or the refusal to deal with climate change in a manner that heeds the consensus among climate experts. Or consider the Syrian babies washed ashore on Turkish beaches and Greek islands as an ultimate metaphor of a species that endlessly moralizes yet behaves with spectacular inhospitality and insensitivity in the face of even the most horrific suffering by fellow humans.
The opposite of cosmopolitan ethics is the psychologically dominant template of tribal and communitarian loyalties, combining with the othering of those whose presence among us poses a challenge of some sort.
The post-Holocaust pledge of 'never again' has a hollow ring, if even recalled.
Or maybe we should worry most about the collective forms of ecological alienation that are daily ravaging our planet.
We have become a species that destroys its own habitat, forgetting the evolutionary reality of an ultimate dependence of all living beings on its natural surroundings.
We have lost these elemental moorings that seemed self-evident to pre-modern peoples who understood the need to live with nature, not as domineering exploiters but as stewards and partners, sensitive to such abstractions as 'carrying capacity' and 'sustainability,' but also to the exotic wonders of biodiversity and the natural beauty of our extraordinary planet.
We should not overlook the salience of racially driven police brutality and the several failures of the justice system to impose some appropriate measure of accountability. We can be grateful for the emergence of Black Lives Matter dedicated to bringing this kind of governmental racism to an end. Laws are not enough if public consciousness is not committed to their implementation, without which the application of law seems synonymous with injustice.
Let us pause as the new year begins to remember the shocking deaths of Trayvon Martin, Freddie Gray, Eric Garner, Sandra Bland, Tamir Rice, Quintonio LeGrier, Bettie Jones among many other African American lives destroyed, and then recall the series of distressing acquittals, especially the impunity legally accorded to the police killer of Michael Brown shot dead multiple times in Ferguson, Missouri on August 9, 2014.
It is time to realize that it is up to each of us to make black lives matter applicable in our own lives, our own experience.
To grasp the complexity of what this means I recommend three extraordinary books: Claudia Rankine, Citizen: An American Lyric, Robin Coste Lewis, Voyage of the Sable Venus, and Ta-Nehisi, Between the World and Me. To understand the menace of police violence as expressing the persistence of racism in the sort of plutocracy that the United States has become, I urge all to read Gerry Spence's extraordinarily timely Police State: How American Cops Get Away with Murder.
As always, I feel an especial bond of solidarity with all those resisting Israeli oppression and seeking justice for the millions of Palestinians trapped in Gaza, oppressed in the West Bank, cleansed in East Jerusalem, victimized in refugee camps, and languishing in exile.
I would also wish that pressures from within and without might prompt, however belatedly, Israeli soul searching and with it, the realization that it is never too late to walk the path of peace and justice
Yet we should not greet the arrival of 2016 without words of consolation and hope.
My friend, Robert Lifton, many years ago usefully quoted Theodore Roethke who poetically observed "in the dark the eye begins to see."
The future is unknowable, and history teaches us that both disasters and miracles happen unexpectedly, and that what we do and don't do makes a difference even if the outcome of our dedication to a humane future cannot be known to be worthwhile in advance. It makes a difference to engage in such a struggle even aside from whether it is vindicated by achieving the goals that animate such a quest.
Pursuing a humane future is a process, a journey or pilgrimage that alone can elevate our strivings to correspond with our values, dreams, and hopes, leaving the eventual outcome at the mercy of the gods.
Those caught in despair believe we are living on borrowed time, amid the dusk of the species. Those clinging to hope consider ourselves enduring the morbid symptoms of transition (Gramsci's illuminating comment that the old has not yet died while the new has yet to be born), and that emerging forces are shaping a cosmic consciousness that will overcome ecological alienation and all varieties of racism, allowing us to think, feel, and above all discover that we belong to the only species assigned by the gods this sacred vocation to serve as the guardian angel of planetary wellbeing that includes racial just, and in so doing clip the wings of avenging angels.
Pope Francis seems to have best grasped this ultimate form of human responsibility, and one can only hope that more of us act within the circle of his vision before it is too late. Most needed in these dark times is to hold tight to what we believe with an unruly embrace of faith, patience, and urgency.
This is my most fervent New Year's wish for 2016.