Archive for the 'Russia' Category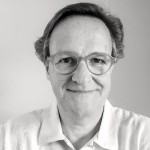 By Jan Oberg
Today, I am proud to say that NATO has a new home in the Gulf region. And that we have opened a new chapter in our deepening partnership.

NATO S-G, Jens Stoltenberg, in Kuwait on January 24, 2017
The Secretary-General also said this new home's "potential is enormous".
President Trump arrived on his first trip abroad to Saudi Arabia on May 19, 2017 and big things are supposed to happen, including Saudi Arabia presenting itself as a innovative, visionary leader of the region.
His visit must be seen in the light of a number of events and trends, and in what follows we do like the military when it scans the horizon for enemies: we look for patterns – not the least Saudi Arabia's "surprising new military goals" as Forbes' Ellen Wald appropriately calls them.
Or, as they say – we connect some dots that, invariable, Western mainstream media have no capacity and probably also no interest in connecting.
This pattern consists of at least these events and long-term trends:
1. The broadening of NATO cooperation with Gulf countries – one may even see a Middle Eastern NATO branch emerge.
2. Saudi Arabia's evident leadership in building a new multi-national army announced a couple of years ago and allegedly having 100.000 troops as a goal. This is an extension of the Gulf Cooperation Council's and its old to-be-replaced military arm, the Peninsula Shield Force
3. The intensified image in the US under Trump of Iran as a threat and a 'ganging up' against it.
4. The war on Syria's territory with hundreds of foreign conflict participants including NATO country Turkey and allies such as Saudi Arabia, the Gulf States and NATO members such as England and France – all in support of anti-government/regime change and pro-terrorists.
5. The second Cold War – very different from the first – between NATO and Russia which also has a Middle East dimension in that Russia is a vital partner of the Syrian government and the Syrian Arab Army.
6. The conflict formation that has Israeli as it's centre – Hezbollah, Iran, Syria (the Golan Heights), etc. If you want to know what Israel wants to use Trump's visit for it's clear from this analysis: More confrontation with Iran and cooperation with Saudi Arabia, also concerning Syria.
7. NATO's obvious crisis – the new Cold War around Ukraine; its second largest military member, Turkey, working closely with arch enemy Russia, ongoing trans-Atlantic conflicts about burden sharing etc.
This will suffice as an illustration of the complex web of inter-connected issues. There are surely more and we can't go through them all in this short article.
By way of introduction it should be mentioned that NATO has, as alliance, been engaged in the Middle East for a long time – through the Mediterranean Dialogue begun in 1994 and "elevated" to the Istanbul Cooperation Initiative ten years later in 2004.
What's going on now is, however, on a quite different scale.
The US-Saudi Arabia arms deal
The US and Saudi Arabia are to sign a huge – yet another – arms deal, valued at US$ 110 billion and, over a ten-year period perhaps mounting to as much as US$ 300 billion. It's been facilitated by Trump's son-in-law, Jared Kushner in a rather unconventional way.
Given that Saudi Arabia is the world 3rd largest military spender – i.e. directly after the US and China and, thus, bigger than Russia – this project must be seen in the realm of irrational militarism outside any domain of policies for peace in the Middle East.
And it's important to keep proportions and priorities clear in these affairs. OECD's Development Assistance Committee (DAC) spent more than $135bn (£90bn) in 2015 – i.e. the world's richest countries give about half of the value of this single arms deal to help poor countries manage and eradicate poverty.
It is a clear example of the vested interests of the Military-Industrial-Media-Academic Complex (MIMAC) that threatens the very survival of humanity and is way beyond democratic control. Western mainstream media's very subdued coverage of this – extreme – dimension of US foreign policy in general makes them complicit and justifies their inclusion in the MIMAC concept.
It goes without saying that this deal is marketed to the world as promoting stability, security and peace and as an important element in the global War On Terror. Given all the other weapons that have been pumped into the Middle East region the last 4-5 decades and all the countries that have been more or less turned into ruins – it's quite obvious why, as usual, there is no intellectual connection between this deal and the said goals.
For NATO and the mantras, media and marketing is everything.
Russia Today has done a rather decent piece of research on this (see below). Among other things, it makes clear that the deal includes weapons that have little, if anything, to do with fighting terrorism. One of them is the Terminal High Altitude Area Defense (THAAD) missile defense system from Lockheed Martin that the US is also stuffing down the throat of South Korea.
To be able to win war, not to prevent them.
If for a moment one applies some kind of security political logics to this deal, it's obvious that this build-up is directed – in the longer term perspective and with Israeli support, one must assume – against Iran and Syria. Israel's official view is expressed here – official because otherwise this minister would have been fired for such statements.
The military expenditure "correlation of forces"
Military expenditures is not the only measure of military might. Neither is it an indicator of who would win a war; contemporary history is full of examples of big spenders losing wars when attacking countries with smaller military budgets.
That said, if you do a search on "world military expenditures" you'll get a sense of who is willing and able to invest in the military and, also, a rough measure of both proportional allocation to the military sector and, above a certain level, an index of on dimension of militarism.
There are indexes by SIPRI and by the IISS and others – and here are the rough 'correlation of forces' pertaining to the countries we talk about here:
• Saudi Arabia is the 3rd or 4th largest military spender on earth after the US, China and perhaps Russia.
• Saudi Arabia spends about between US$ 64 and 82 billion annually (depending on source you consult), growing 20% per year and that is the extremely high 10 % of its GDP. Read the rest of this entry »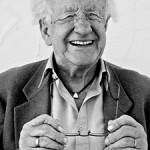 By Johan Galtung
A key slogan during the student revolt in Paris May 1968, soon 50 years ago, was Imagination au pouvoir! Bring imagination to power!
We were there, walking with thousands from Champs-Élysées to Place Etoile where a stentorian voice commanded us to sit in small groups in the circles under the Arch to "discuss the situation". So we did.
France is now suffering from more imagination deficit than ever. To call Le Pen-Front National "extreme right" when the issue is for or against the EU is not helpful.
Left-right was 20th century politics.
Why not think bigger, beyond EU: for or against EURASIA, Russia-China are ready? Trade fills trains London-Beijing; a West-East axis, not the old colonial obsession with North-South (neo)colonialism.
And how about both, EURASIAFRICA? They hang together geographically.
Another word for imagination is creativity. Read the rest of this entry »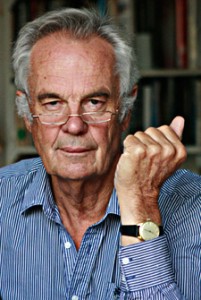 By Jonathan Power
May 9th 2017
Does anyone, however well-informed, know what President Donald Trump thinks about President Vladimir Putin? I hazard a guess that he is still more pro than anti, only he doesn't quite know where to begin.
It's time overdue that they met and hammered out on the anvil what their mutual interests are.
Presidents Bill Clinton, George W. Bush and Barack Obama have left a legacy that makes it hard for Trump to manoeuvre. They have trampled not so much on Putin but on Russia's core interests.
When Putin's predecessor, Boris Yeltsin, and later Putin himself were lobbying for what the last Soviet leader, Mikhael Gorbachev, had called a "common European house" they were taking heed of a Russian mood to drive through a new entente.
But there was no financial aid, as there was with Germany and Japan after World War 2. There was no move to envelop Russia into the EU's family. With NATO the Russians were soon faced with expansion, taking in most of the Soviet Union's former European allies.
The critical turning point was probably December 1, 1994 when the Russian, western-minded foreign minister, Andrei Kozyrev travelled to Brussels Read the rest of this entry »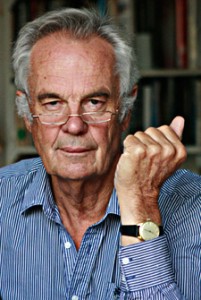 By Jonathan Power
The result of the first round of the French presidential election has given the Euro-pessimists a knock over the head. About time too.
The European Union is not going to face break up. Big crises come but they also go. The Euro currency crisis was not dealt with as well as it should have been – austerity was the policy of the long way round – but it passed.
The great immigration crisis has been contained and the number of would-be refugees has fallen sharply.
The British say they are leaving, but how the biggest political paradox of my lifetime will be squared remains to be seen – a parliament with a majority of its members in favour of staying in Europe but with a government trying to get out as fast as it can with the support of most MPs of the two largest parties.
Moreover, there is another quite counterproductive consequence of Brexit – pushing Scotland to break from the United Kingdom. Leaving big, grand, Europe to become a truncated little England makes no sense at all. When the penny finally drops I expect the UK to reverse course on Brexit – or to disintegrate.
With or without Britain the EU will remain the world's best example of political unity. Peoples who have fought each other for thousands of years no longer do. No other part of the planet is so Read the rest of this entry »
By Jan Oberg

"The Debate" on April 16, 2017 with Richard Millett and Jan Oberg illustrates quite well two distinctly different perspectives on conflicts in general and Syria in particular.
Its focus is on the difference in media coverage of the terrible events in Khan Seykhoun and al-Rashideen but there is much more to it.
I'll keep on struggling for the conflict and peace perspective against the violence perspective that sees black-and-white only and continues the seemingly eternal blame game – and thus legitimates more, rather than less, warfare.
Happy if you care to share and continue the – meta – debate!
TFF Live
April 12, 2017
The secretaries of state, Tillerson and Lavrov meet today. We seem to enter a stage of what must appropriately be perceived as a frosty new Cold War.
In the worst of cases this can lead to a new Cuban Missile Crisis. God forbid!
Media comments by Jan Oberg
The intellectual level of NATO's policies leaves a lot to be desired. This was illustrated during Secretary of State, Tillerson's, visit to NATO on March 31, 2017.
Everything stated lacks causal argument, evidence and reference to reality.
I call it absurd theatre and argue that Europe must recognize that it is – has been – under mental and political occupation by the US.
The US is in Europe for the sake of the US, not Europe. And it wants Europe to pay more to NATO to boost the defence of the US, not to help create peace in the European space.
See my comments at length at Iran's PressTV.

And a few words about Western mainstream media unwillingness to deal with NATO criticism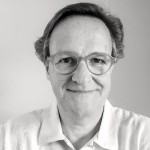 By Jan Oberg
It's as amazing as it is frightening how the West – a group of countries allegedly fighting for truth against propaganda and fake news by others – leads exactly that game itself.
And so is the degree to which Western allegedly free media – meaning free also of political powers that be – continue to ask no questions and do no research. We are obviously living in the post-intellectual age, knowledge having been replaced by marketed and more or less invented, elite self-serving narratives. For instance…
Take a close look at what Gen. Curtis M. Scaparrotti, commander of U.S. European Command, says when testifying before the US House Armed Service Committee. He is also SACEUR – Supreme Allied Commander Europe, the man whose views and actions will decide the fate of 500+ Europeans should there be a major war in this region of the world.
What is says is plain irresponsible. It's beyond the rational. While it may not be fake news, it's an example of ignored, omitted news.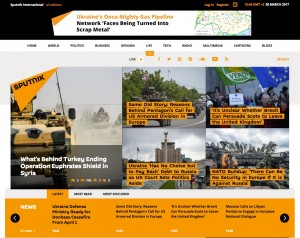 He blows up beyond recognition the so-called Russian threat. There is no single evidence of it in his statement – why it would happen, how, where, with what motives the Moscow would have and – in particular – how likely it is to become reality. He merely asserts it – based upon a wildly exaggerated estimate of his own authority: Read the rest of this entry »
Originally published in The New Statesman, London, 15 March 2017
28 March 2017
Three former UN insiders on the future of the world's most ambitious organisation. 
By Hans von Sponeck, Richard Falk – both TFF Associates – and Denis Halliday.
US President Donald Trump is ardently embracing a toxic form of messianic nationalism, while demeaning those who oppose him as corrupt, and dishonest enemies. His "America First" chant is creating severe international tension, promoting extremism – within and outside the US – and undermining the homeland security that he has so insistently pledged to enhance.
Trump seems determined to implement policies and practices that could signal the weakening of democracy, and possibly even herald the onset of fascism. His programme to deport undocumented immigrants and to exclude all visitors from six designated Muslim majority countries is illustrative of a regressive and Islamophobic outlook.
The groundswell of popular dissent is vibrant and worldwide, from Romania to South Korea, Gambia to Brazil, from the UK to the Ukraine.
Trump is dangerously exploiting the frustration of citizens with the political establishment, which is unprecedented in its depth and breadth. The umbilical cord that connects those governing with those governed is becoming dangerously stressed. The digital revolution is endowing governments with horrifying capabilities for oppression and control but it is also enhancing the ability of the citizenry to mount resistance and mobilize opposition forces.
UN charter law and power politics
As UN veterans, we recall and affirm the preamble to the UN Charter that reads "we the peoples" – not we the governments! The trust of people in their governments to work for social and economic progress and to prevent war has dramatically weakened, if not disappeared.
The prediction made by the Mexican delegate at the founding of the UN in 1945 that "we have created an institution which controls the mice but the tigers will roam around freely" seems truer today than at the moment of its utterance. The UN Security Council's permanent members – China, France, Russia, the UK and the US – indeed "roam around freely" lacking respect for international law or the authority of the UN, once more pursuing their respective nationalist agendas without any pretence of accountability. These countries are also the major consumers and exporters of military hardware, facilitating both militarism and "merchants of death".
The international war supposedly being waged against political extremism and terrorism has predictably deteriorated into a series of horrific wildfires and slaughter. Wars that should never have happened, neither the overt ones in Afghanistan, Iraq, Libya and Syria nor the partially covert ones in Yemen, Somalia, and a range of other countries in Africa and Asia have brought peace or stability, but a series of unspeakable ordeals of human suffering. Old struggles have been magnified while new ones have been created.
The US tiger, aged as it is, displays the most serious signs of political amnesia. Unilateralism and exceptionalism have just been reaffirmed as cornerstones Read the rest of this entry »