Posts Tagged 'Iran's economy'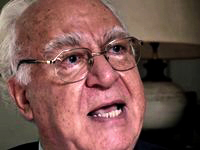 By Farhang Jahanpour
After 36 years of hostility between Iran and the West and 13 years of nuclear negotiations, first involving Iran and the European Troika (Britain, France and Germany), followed by the P5+1 (the above countries plus the United States, Russia and China), it seems that finally one can start to be optimistic and hope that a long, dark chapter will come to an end.
The next few days up to the end of March are the most crucial days in this long road, but after many ups and downs and many false hopes the end may be in sight. To be sure, nothing is certain until the final announcement has been made. Still powerful forces are hard at work to prevent the success of the talks, but there is some room for optimism. The important point to bear in mind is that talks with Iran were never only about Iran's nuclear program.
The victory of the Islamic revolution toppled the staunchly pro-Western Mohammad Reza Shah who was acting as the gendarme of the region on behalf of the West, and replaced him with intensely anti-Western Ayatollah Khomeini who wanted to spread the Islamic revolution and replace the existing order with a religious theocracy. The revolution created the biggest upset in the history of the Middle East since the end of the First World War, the collapse of the Ottoman Empire and the Sykes-Picot division of the Middle East among various European colonial powers.
With the start of the Cold War and the rise of the American superpower, the Middle East was divided between the two blocs, with some countries such as Egypt, Syria, Iraq, Libya and Algeria leaning towards the East and other countries such as Iran, Turkey and Persian Gulf monarchies leaning towards the West. Despite occasional upsets, that situation had remained fairly stable until the victory of the Iranian revolution. Read the rest of this entry »