Posts Tagged 'Danish refugee policy'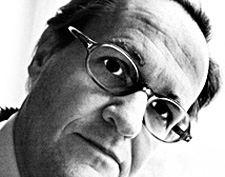 By Jan Oberg
But why?
One can point to many reasons for such a tragic development in an otherwise decent, wealthy and hitherto well-respected country.
• It's become too easy to go to war. The generation of politicians who might have a sense of war are long gone. If you take property owned by people who have fled thousands of kilometres because their life opportunities have been smashed and who carry just what they could grab in a hurry and carry – you simply have no idea of what life is like in a war zone. Neither do you see any need for advisers.
• Only a small percentage of Danish politicians have any international experience, no special competence, in international affairs – in sharp contrast to the 1970s-80s.
• Knowledge, broad civic education and cultured manners have been replaced by marketing consultants, styling experts, and fast politics salesmanship.
• Politics nowadays attracts a different kind of people than before. They fight more for their power positions than for an ideology, values, norms or a vision of a better world – all of which is totally outdated in today's politics.
• Politics is a job or profession, not a calling based on deepy held individual values and visions about a better society for all.
• Anyone mentioning ethics or existential responsibilities would be ridiculed. And neither do media people raise such dimensions. An expert in ethics is hardly ever invited to the TV debates.
• Since the end of the Cold War, there has been no international balancing factor to take into account – the US/NATO and EU could do virtually what they pleased, riskfree violations of all good norms and international law – and implicit, if not intended, humiliation of Russia.
• The social democratic party developed from a working class solidarity movement to a middle class power elite losing on the way all ideals, ideology and solidarity with disadvantaged classes domestically and internationally. It lost its narrative and party identity as a social transformation agent for the better sometime in the 1980s. Read the rest of this entry »