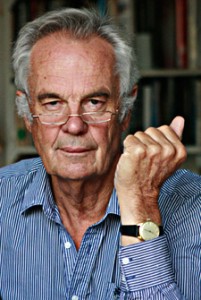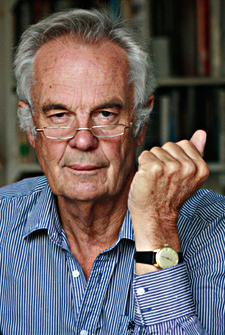 By Jonathan Power
If there is one man in Africa who combines kindness, authoritarianism of right and rationed proportions with nevertheless a deep commitment to democracy, business proficiency learnt on his now large-scale farms, political nous that outsmarts all competitors, a demanding Christian belief, honed while he was in prison for 3 years under the military dictatorship and a not overdone portion of charisma, it is Olusegun Obasanjo, the man who returned Nigeria, Africa's most populated country and largest economy, to democracy twice and was himself the elected president for 8 years from 1999 to 2007.
No wonder a majority of Nigerians consider the Obasanjo years as the best in Nigeria's history.
I have to say in my 40 years of being a writer on foreign affairs and interviewing over 60 heads of government he is the one who has impressed me the most, for sheer brainpower, idealism and wisdom.
Boko Haram, the Islamic fundamentalist group who has terrified the poor northern part of Nigeria – and are believed to have close contact with ISIS – came on to the scene after Obasanjo was out of office. Still, he has been very much in touch with the situation and twice, at least, tried to arbitrate between the movement and the government. This is what he had to say to me recently about the situation:
"Boko Haram is not simply a menace based on religion or one directed to frustrate anybody's political ambition. It is essentially a socio-economic problem Read the rest of this entry »