Posts Tagged 'Boko Haram'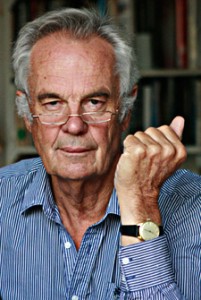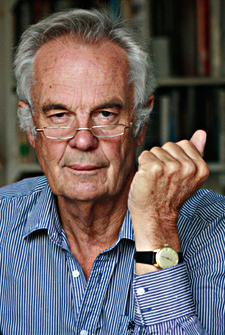 By Jonathan Power
If there is one man in Africa who combines kindness, authoritarianism of right and rationed proportions with nevertheless a deep commitment to democracy, business proficiency learnt on his now large-scale farms, political nous that outsmarts all competitors, a demanding Christian belief, honed while he was in prison for 3 years under the military dictatorship and a not overdone portion of charisma, it is Olusegun Obasanjo, the man who returned Nigeria, Africa's most populated country and largest economy, to democracy twice and was himself the elected president for 8 years from 1999 to 2007.
No wonder a majority of Nigerians consider the Obasanjo years as the best in Nigeria's history.
I have to say in my 40 years of being a writer on foreign affairs and interviewing over 60 heads of government he is the one who has impressed me the most, for sheer brainpower, idealism and wisdom.
Boko Haram, the Islamic fundamentalist group who has terrified the poor northern part of Nigeria – and are believed to have close contact with ISIS – came on to the scene after Obasanjo was out of office. Still, he has been very much in touch with the situation and twice, at least, tried to arbitrate between the movement and the government. This is what he had to say to me recently about the situation:
"Boko Haram is not simply a menace based on religion or one directed to frustrate anybody's political ambition. It is essentially a socio-economic problem Read the rest of this entry »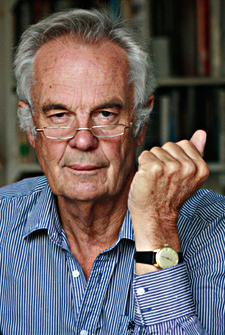 It has been said that "Brazil has a future and always will". The quip cannot be made about Nigeria. It has a future and it is working towards it without the mind-boggling mistakes that have been made in recent years in Brazil.
Nigeria's economy, the largest in Africa, has grown eleven fold since 2000, according to Goldman Sachs. Since democracy was restored in 2010 the national income has almost trebled. According to a Citigroup report published in 2010 Nigeria will have the highest GDP growth in the world between 2010 and 2050. Already its GDP per capita is 3,900 US dollars per person.
Nigeria goes to the polls on Saturday to vote in what is going to be a closely fought election. It's probably fair to say that right now poorer voters don't feel they are on the lift going up. Growth has not trickled down to them as much as it should, at least in terms of incomes although their access to clean water, medical help and education may have improved. Economists say they won't get a real leg up until Nigeria approaches double digit growth. Read the rest of this entry »